Heads up! We're working hard to be accurate – but these are unusual times, so please always check before heading out.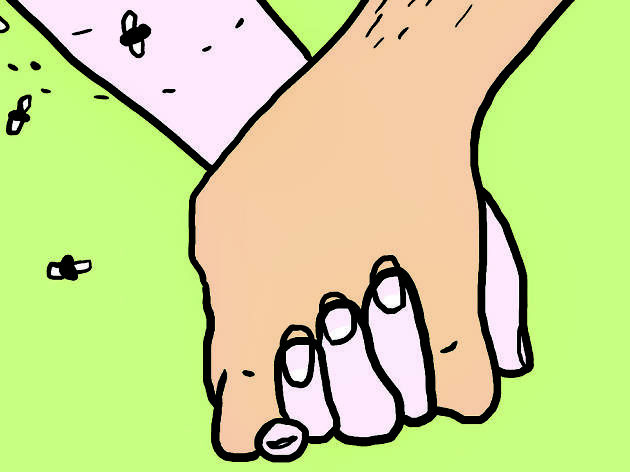 How do I tell my girlfriend she smells?
Your personal wingwoman, Jillian Anthony, answers all your questions about dating and doing it in New York
I get it—being single in the city can be tough, and the ways New Yorkers are having sex these days can be surprising. But whatever your dating conundrum might be, I'm here to help. Consider me (Jillian Anthony, Time Out New York's Senior Things to Do editor) your personal wingwoman, guiding you through dating and doing it in New York in our weekly "Let Us Sex-plain" column. Check out my answers to all your questions online and in the magazine every Wednesday, and submit your own coitus queries below!
My boyfriend admitted that he fantasizes about a lot of other girls. He argues that it's normal, but I've become so insecure I can't go a day without thinking he's imagining other girls while kissing me or having sex with me. I tried speaking with him about how I feel, but it always turns into a fight, and he never thinks he's wrong. What should I do?
—Lexi, midtown
We are each entitled to our fantasies, however upsetting they may be to others. I understand why you're feeling insecure, but being angry at someone for things going on in their own imagination is pointless. He's right: Picturing other people sometimes is normal and likely has nothing to do with how happy he is with you and your sex life. If things in the relationship are fine outside of this issue, get a grip on the mind games you're playing with yourself, and don't let this ruin what you have. The real question here is why your boyfriend felt the need to share all this with you rather than just keep it to himself.
My girlfriend doesn't wear deodorant and has B.O. it's embarrassing when we're out. How do I bring it up without upsetting her?
—Ethan, West Village
I'm groaning in discomfort just thinking about the conversation you need to have with your smelly boo. But you'll get through this. In touchy situations, it's best to be mildly honest and overly kind. In a private, relaxed moment, tell her you love her and absolutely don't want to hurt her feelings, but you think it would be best if she started wearing deodorant more often. Stress that you wanted to make sure she heard this from you and that you have her best interests in mind. Most important, make sure she knows that you'd still love her even if she smelled like Shrek after a bog bath (but read the room before you make that joke).
Read previous weeks' sex columns
Your personal wingwoman, Jillian Anthony, answers all your questions about dating and doing it in New York