Heads up! We're working hard to be accurate – but these are unusual times, so please always check before heading out.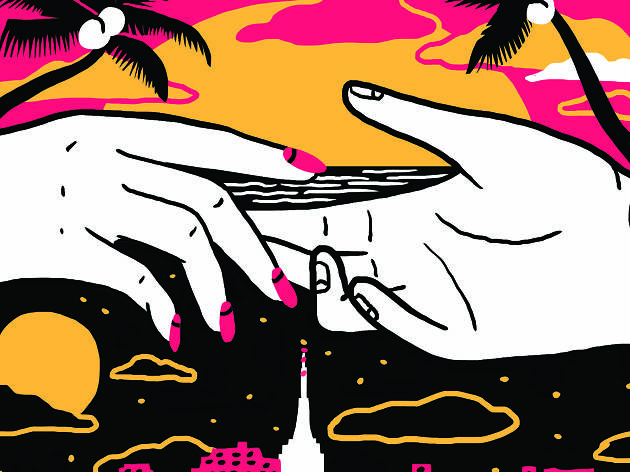 Let Us Sex-plain: How long should I wait to date after my breakup?
Your personal wingwoman, Jillian Anthony, answers all your questions about dating and doing it in New York
I get it—being single in the city can be tough, and the ways New Yorkers are having sex these days can be surprising. But whatever your dating conundrum might be, I'm here to help. Consider me (Jillian Anthony, Time Out New York's Editor) your personal wingwoman, guiding you through dating and doing it in New York in our weekly "Let Us Sex-plain" column. Check out my answers to all your questions online and in the magazine every Wednesday, and submit your own coitus queries below!
My boyfriend told me that this girl tried to hit on him and was upset when he rejected her, but they continue to be friends and communicate at parties every now and then. I told him that makes me uncomfortable and he said that he can't control how she feels and that he still cares about their friendship. Should I be upset? —Abby, East Village
No. Your boyfriend was honest about the situation and hasn't done anything wrong. What do you want him to do, physically run away from this woman when he sees her? Or—in a possibly even ruder choice of action—completely ignore her when she addresses him? He's allowed to have female friends, and you need to get past your own insecurities. Let it go, Elsa.
My girlfriend and I dated for a couple months, and I was really in love with her. Earlier this month, she broke up with me. I recently went out looking for a rebound to try and help me move on, but I ended up back in my apartment crying and alone. How can I help myself, and how long should I wait before I look for someone new? I'm also reluctant to move on in case she comes back.
—Kate, Brooklyn
Aw, Kate, I know how much you're hurting. While heartbreak feels crushingly singular in the moment, it's universal, and you will get through this. You're nowhere near ready to date, and any rebound you take on right now would cause you much more pain and confusion than it's worth. Before you can begin to move on, you need to accept this woman isn't coming back. Cut off contact with her for at least a month; trust me, the sooner you stick to this, the sooner you'll move on. Then get busy: Pick up a new hobby, focus on doing the things you're passionate about, and spend time with people you love. It might be a month or a year before you're ready to date again, but just remember to be extra patient with yourself.
I met a girl on vacation, and we hooked up and had a great time. We both live in New York, and now that we're home, I want to try and actually date her. How do I turn this vacation sex into a relationship?
—Chad, Midtown
Okay, summer lovin'. Take her on a real date! Ask her to do something enjoyable and memorable—think biking down the West Side then checking out a jazz club neither of you have been to, rather than three too many drinks at your local dive—during which you can get to know each other without the constant pressure to talk. And while the night might end up in the bedroom, be clear that you'd like to get to know her while her clothes are on, too. Hopefully the warm and fuzzy feelings are mutual, and the chemistry you felt in a land far away came home with you!
Read previous weeks' sex columns
Your personal wingwoman, Jillian Anthony, answers all your questions about dating and doing it in New York. Read them all here.