Heads up! We're working hard to be accurate – but these are unusual times, so please always check before heading out.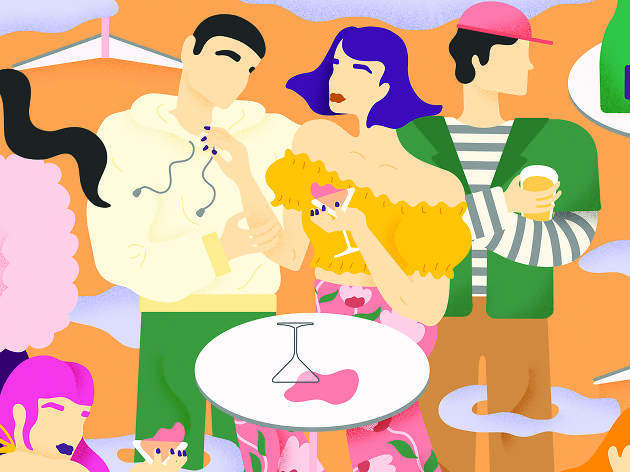 Let Us Sex-plain: I've been dating a guy for six months but have no idea if he's my boyfriend or not
Your personal wingwoman, Jillian Anthony, answers all your questions about dating and doing it in New York
I get it—being single in the city can be tough, and the ways New Yorkers are having sex these days can be surprising. But whatever your dating conundrum might be, I'm here to help. Consider me (Jillian Anthony, Time Out New York's Editor) your personal wingwoman, guiding you through dating and doing it in New York in our weekly "Let Us Sex-plain" column. Check out my answers to all your questions online and in the magazine every Wednesday, and submit your own coitus queries below!
How important is emotional attraction when it comes to sex? I recently hung out with a friend who wanted to hook up, but I found myself less than fully interested; I've been single for about nine years and am finding that one-night stands simply aren't fulfilling anymore.
—Chris, Brooklyn
Through nine years of singledom, you've probably had your fair share of trysts and tussles. I'm sure it was fun at the time, but now it's not, and that's completely fine. If sex without any personal connection no longer interests you, there's no reason to feel insecure about that. Seek relationships and sexual situations that fulfill you personally and physically, whatever that may mean to you.
I've been seeing a guy I met through mutual friends since December. Although I'm still not sure if I have feelings for him, I know I'd be upset if things were to end or if I were to find out that he's seeing other people. What we have seems like it isn't just sex, but we're also not "dating." In the past, I have scared guys off by having the Conversation, so I'm scared to say something, but it has been bothering me. What should I do?
—Helena, Bed-Stuy
When it's time to DTR (define the relationship), it's time to DTR. After months of seeing someone, you have every right to know where you stand in this situation and feel comfortable and respected. And if he gets "scared off," it means he's not ready to have a real relationship with you, and the sexy fun needs to come to an end. Once either partner gets attached to the point they desire exclusivity, that's a great sign it's either time for both parties to get on the relationship train or move on and stop wasting time. Be brave and ask for what you need.
My girlfriend and I are in a committed relationship that I am extremely happy with. Since she isn't as sexually experienced as me, she wants to have a one-night stand before we get more serious (and would allow me to have the same). I'm not comfortable with this, but she insists this is a life experience she wants to have. How can I explain the risks this poses to our relationship, and if she doesn't agree, do we have to break up?
—Nathan, Astoria
Unfortunately, if neither of you feel willing to change your mind, there's not much compromise here. You have a right to an exclusive partner if that's what you want. And she has a right to explore other sexual situations (after she ends the monogamous relationship with you, of course) if that's what she wants. As painful as it may be, it could be time to let her go. It seems she's not ready to commit in the same capacity you are.
Read previous weeks' sex columns
Your personal wingwoman, Jillian Anthony, answers all your questions about dating and doing it in New York