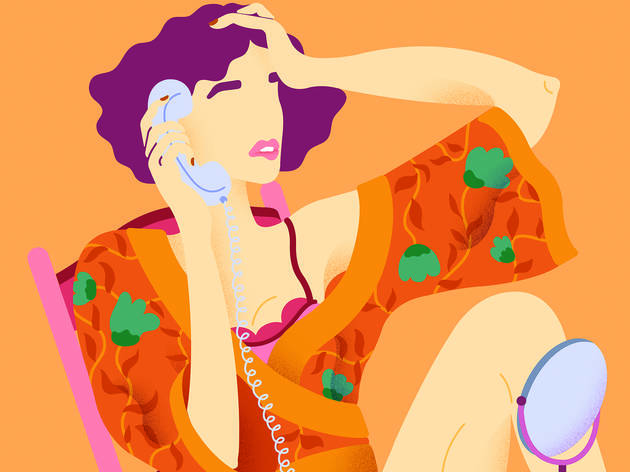 Let Us Sex-plain: Should I tell hookups I have herpes?
Your personal wingwoman, Jillian Anthony, answers all your questions about dating and doing it in New York
I get it—being single in the city can be tough, and the ways New Yorkers are having sex these days can be surprising. But whatever your dating conundrum might be, I'm here to help. Consider me (Jillian Anthony, Time Out New York's Editor) your personal wingwoman, guiding you through dating and doing it in New York in our weekly "Let Us Sex-plain" column. Check out my answers to all your questions online and in the magazine every Wednesday, and submit your own coitus queries below!
In August I had sex with a guy after our first date, and we've been hooking up ever since. It's clear that we're friends with benefits, but I'm kind of catching feelings for him. If we've been hooking up for so long, is there any hope he'll come around to possibly making our situation something more than it is?
—Jenna, East Village
I'm very impressed by this long-term hookup situation; keeping a good, chill thing going takes a lot of communication and mutual respect. But it seems like you're feeling not so chill right now. Sure, there's always a chance he also has feelings for you, though I'd caution hoping too hard for that, given what your situation has been like for several months. Still, regardless of what he wants, if you want something more from this relationship, the FWB thing won't work for you anymore; be wise and make decisions that are best for your heart.
My ex of four years (we broke up a year ago) gave me herpes. I've been seeing other guys, but I never know how to bring it up, so I tend to avoid the subject and use protection. I'm in a new city and want to have fun, so should I tell every guy I sleep with or only if I'm serious about someone?
—Lily, Brooklyn
The Centers for Disease Control says one in six people has genital herpes, so you're far from alone, and many of us have unknowingly slept with someone who has herpes. That being said, I do believe you should always disclose any positive STD status before you sleep with someone, even if you're using protection (herpes can be sexually transmitted even when the affected party isn't currently having an outbreak). I'm aware that's a heavy burden, but telling your partners gives them full control of their sexual agency and consent. If someone doesn't want to move forward with you, on to the next! You will absolutely find understanding partners, and you're fully capable of having a long-term relationship with someone, whatever their status.
I'm in my twenties and just started trying to have sex six months ago. I say "trying" because it hurts too much, and the penis won't actually go in. I've tried a few times with different people, and the penis either wouldn't go in at all or only a little bit, but I had to stop because it hurt too much. I know I should go to the doctor, but I'm wondering if there could be something up with my anatomy?
—Kate, Harlem
You should see a doctor, because I want you to have fun, great sex, Kate! This could be something physical, but it could also be mental (vaginismus is a disorder in which a woman's vaginal muscles spasm, blocking any penetration, sometimes even by a tampon). Whatever the cause, a qualified medical professional (not me!) should set you on a path to overcoming this pain.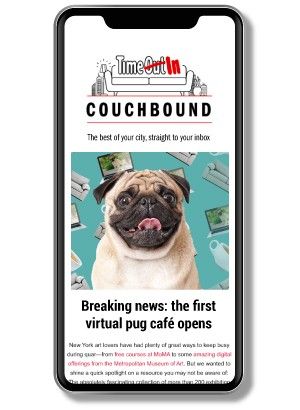 An email you'll actually love
Sign up to our Couchbound newsletter and bring the city to your sofa
Subscribe now
Read previous weeks' sex columns
Your personal wingwoman, Jillian Anthony, answers all your questions about dating and doing it in New York