Heads up! We're working hard to be accurate – but these are unusual times, so please always check before heading out.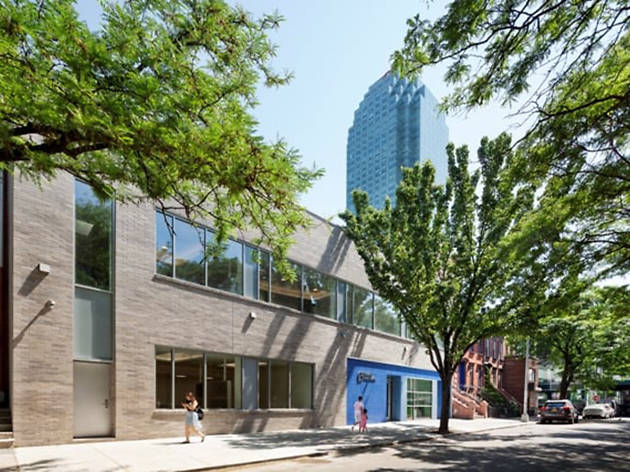 The best places to get STD testing in NYC
Looking for STD testing and treatment? We run down the best HIV prevention, family planning and testing sites in NYC.
There are plenty of places in NYC to get STD Testing, along with HIV testing and treatment, family planning and more. Before heading out on a first date or going to one of NYC's best hookup bars, you can get clarity about your STD status at these great clinics and community outreach sites. It's never a bad idea to stay on top of your sex life.
Brooklyn
1. Boro Hall Center - Brooklyn, NY
This central Planned Parenthood location will work with most insurances to provide low-cost and free healthcare, and can make special arrangements for uninsured patients. Women and men can depend on Boro Hall for HIV and STD treatment and testing, along with reliable women's healthcare options like abortion services, birth control and pregnancy care. 44 Court Street 6th Fl, (212) 965-7000
2. Brooklyn Men (K)onnect
This community outreach program for men of color operates in conjunction with the Bridging Access to Care clinical non-profit, and provides free HIV and STD testing and education, along with referrals for free PrEP and PEP services. As a vital network for the Brooklyn community, BMK also provides mental health care and hosts gatherings and events via their social media presence. 145 Utica Ave, (347) 505-5130
3. Crown Heights STD Clinic
Operating through the NYC Department of Health and Mental Hygeine and located right off of Eastern Parkway, Crown Heights clinic provides free rapid HIV testing and screens for other STDs. 1218 Prospect Place (877) 364-8191
Queens
1. Astoria Corona District Health Center
This drop-in Astoria clinic in Jackson Heights provides free and low-cost care, without asking for parental consent or immigration status. Services provided include HIV and STD testing; PEP and PrEP; emergency contraception; drug, alcohol and crisis intervention and counseling; and vaccines for HPV, Meningitis, Hepatitis A and B. 34-33 Junction Blvd, (718) 476-7645
2. Community Healthcare Network Long Island City Health Center
Located right off the 36th Ave NQ subway station, this Northwest Queens clinic stop provides HIV education, testing and treatment; prenatal and postnatal care; family planning; mental health services and more. Make an appointment online for a faster process. 36-11 21st St (718) 482-7772
3. Planned Parenthood - Diane L. Max Health Center
This Planned Parenthood center offers a host of services for men and women in over five languages (English, Spanish, Russian, Bengali and Hindi) and accept payments with over 25 forms of insurance. Walk-in services include free pregnancy tests on Wednesdays, Fridays and Saturdays, emergency contraception and birth control refill pills. Appointments are required for abortion services, HIV testing and women's healthcare. 21-41 45th Rd, (212) 965-7000
Bronx
Located in the middle of the Bronx, the Morrisania STD clinic offers an open-door policy to all patients. No appointments are needed and patients are seen first come, first serve. The center offers testing regardless of insurance, immigration and financial status. Patients twelve years and older can walk in and be treated without any parental consent requirements. 1309 Fulton Ave, Bronx, (718) 681-1383
2. Dr. Emily Women's Health Center
This Women's Health center has been providing STD testing, abortion and gynecological services since 2004, with an emphasis on education and privacy. Services include routine exams, pap smears, screening and treatment of STDs, birth control methods and counseling. Extensive financial assistance programs are available for patients. 560 Southern Blvd, (718) 585-1010
As part of the Planned Parenthood network, The Bronx Center provides extensive services for both men and women. The center provides birth control, STD testing, and treatment for urinary tract infections. Patients are not required to file for a full medical exam. 349 E 149th Street, 2nd Floor, (212) 965-700
Staten Island
1. Richmond University Medical Center
The Richmond Center provides testing for HIV-1/HIV-2, herpes, gonorrhea and many more STDs, along with comprehensive education and testing programs. 355 Bard Ave, (718) 818-1234
2. Community Health Action of Staten Island
Known as CHASI, this center has been at the forefront of HIV and AIDS care services in Staten Island for over 25 years. CHASI offers free HIV and Hepatitis C testing, workshops for managing chronic illness, and safer sex education. 25 Victory Boulevard, (718) 808-1300
3. STD Test Express - Staten Island
This clinic tests for the eight most common STDs and provides results within 3 business days. With a wide network of mobile testing centers, the STD Test Express prides itself on quick and mobile services without cutting corners. 4434 Amboy Road, 2nd Fl, (877) 650-0542
Planning a first date?
Your crush said yes (congrats!), now take a peek at these brilliant and fun first-date ideas to really woo them