Heads up! We're working hard to be accurate – but these are unusual times, so please always check before heading out.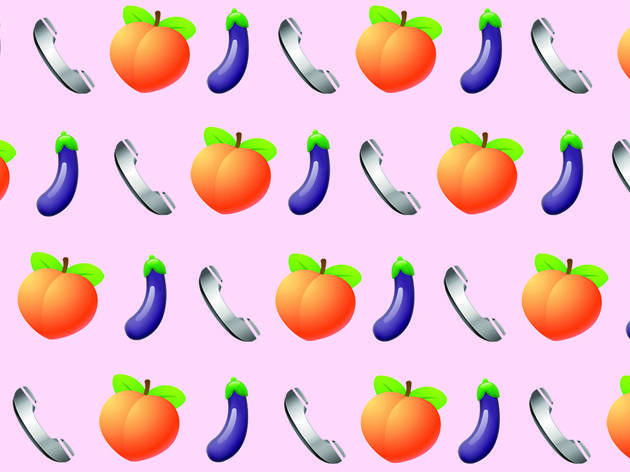 Let Us Sex-plain: Is everyone really having sex with their friends?
Your personal wingwoman, Jillian Anthony, answers all your questions about dating and doing it in New York
I get it—being single in the city can be tough, and the ways New Yorkers are having sex these days can be surprising. But whatever your dating conundrum might be, I'm here to help. Consider me (Jillian Anthony, Time Out New York's Editor) your personal wingwoman, guiding you through dating and doing it in New York in our weekly "Let Us Sex-plain" column. Check out my answers to all your questions online and in the magazine every Wednesday, and submit your own coitus queries below!
I'm French, and I was dating this American guy for three months, until we had that famous conversation: DTR (define the relationship). We decided that we are just friends. My question is: Is it common practice here to have sex with your "friends"? He also told me, in a disgusted way, that we are not "booty calls," but we're also not in an open relationship because we're not in a relationship. In my mind he is clearly a booty call.
—Cassandre, Harlem
It sounds as if your dude wants to keep you around but definitely doesn't want to be your boyfriend. But he also doesn't feel comfortable calling you his fuck buddy, so he's neatly organizing you into a box labeled a friend I am casually dating. If you're both cool with that, great! But your categorization of him as a booty call is probably the closest to reality. Your overall question is complicated. Do Americans often have sex with people they call "friends"? They certainly do, but I'd also venture to say that most of those people are not actually friends. Sure, they may hit the bars together and show up to the same birthday parties, but they don't emotionally support each other (as friends should) in any real way. A big swath of people we date end up being a lot like the majority of people you hung out with during college: You spent a good amount of time together, you had highs and lows, and you made some incredible memories—but you outgrew each other, and you barely talk to them anymore. Keep it real about where you stand with people, and don't expect them to give you anything they've already said they won't. You're doing it right, Cassandre.
I've been dating a girl for about two months, and I really like her. She's a virgin, and I'm not. I'm ready to have sex, but she wants to wait a while. I understand her hesitation and am willing to wait, but is there any way I can make her more comfortable to do it faster?
—Gabe, Morningside Heights
This girl has been clear that she is not ready to have sex. You don't sound very "willing to wait" if the top priority for you is how to best change her mind as quickly as possible; that's the opposite of respecting her choices and caring for her well-being. If there's an expiration date in your mind for how long you'd be willing to stick around and date this woman without having sex with her, you may not be dating her for the right reasons. But let me give you the benefit of the doubt and say you are: Spend time with her, show up when you say you will, listen to what she feels, and find out what she loves and share yourself with her in return. That's how you build true intimacy (and—if and when she's ready—trusting, enthusiastic sex).
Read previous weeks' sex columns
Your personal wingwoman, Jillian Anthony, answers all your questions about dating and doing it in New York