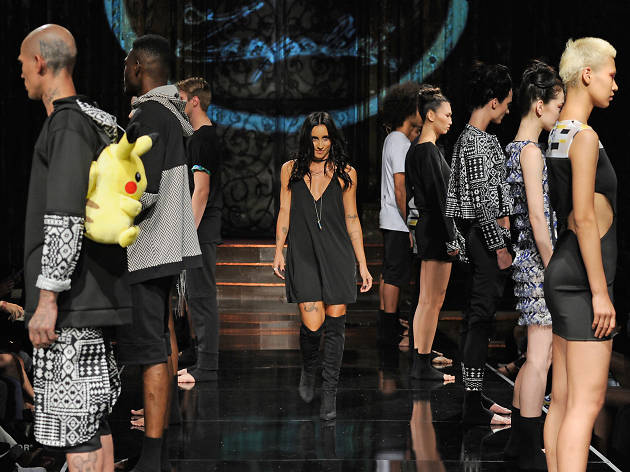 The best New York Fashion Week shows you can attend
You might not be front-row, but you can still get a good seat at these open-to-the-public New York Fashion Week shows
FYI: New York Fashion week isn't a super-exclusive affair anymore. In fact, there are plenty of free and open to the public New York Fashion events you can actually attend. Whether you wish to join the stampede of stilettos at Skylight at Moynihan Station or want to discover trendy fashion in a different area code, here are the runway shows you're invited to—and, no, you don't have to be Karlie Kloss's girl gang. Before you go, make sure to hit some of NYC's best clothing stores and blow dry bars in case you happen to run into a street-style photographer.
RECOMMENDED: Full guide to New York Fashion Week
Best New York Fashion Week shows you can attend
Like us, designer platform Art Hearts Fashion believes that NYFW (and fashion overall) should be inclusive. At its annual runway show, you can ogle looks from designers who have dressed fierce A-listers like Beyoncé and Lady Gaga. Quirky London brand Catch Michelle, lingerie line AnaOno, contemporary Netherlands powerhouse House of Byfield and many more grace the stage this year. Die-hard fans can snag front-row tickets ($250), which come with a VIP gift bag, but general admission ($33 to $65) grants you access to the trendy affair as well as to the opening and closing parties off-site.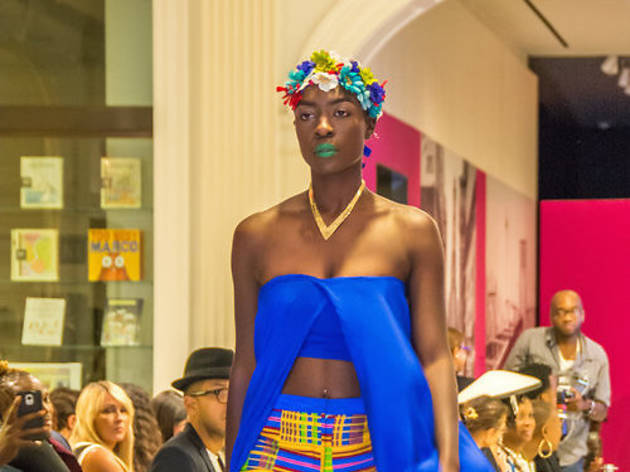 If you want to avoid the madness at NYFW's home base—Skylight at Moynihan Station—head uptown for Harlem Fashion Week! The four-day celebration takes over restaurants and cultural centers in the area, but the main draw is the runway event at the Museum of the City of New York. You'll catch brands such as Simply Ma'am, Next Level World and D Mochelle Fashions as well as a showcase by designers Jamia Jordan and Daniel Mozzes. Proceeds go to the Junior Scholars Program at the Schomburg Center for Research in Black Culture in Harlem.
If you enjoy keeping tabs on emerging trends, don't miss this event. This sixth annual runway show—and, yes, you're invited—features designs from Rack Addik, Ivory Couture, Emuleos and Storm Dorris. Just like last year, you can snag the items right off the runway on the AMCONYC website (amconyc.com). Just make sure to R.S.V.P. to Brook Duddie (bduddie@beautifulplanning.com) if you wish to attend. Shows take place at various times.
Need something to wear?
Get your fashion fix at the best clothing stores in New York City, from posh boutiques to sprawling department stores