The best places to buy a winter coat in New York
Damn—it's cold out there! If you haven't geared up for frigid temperatures yet, these shops with winter coats can help.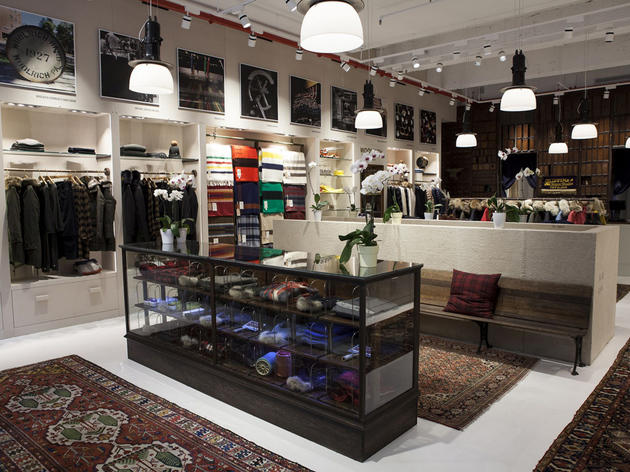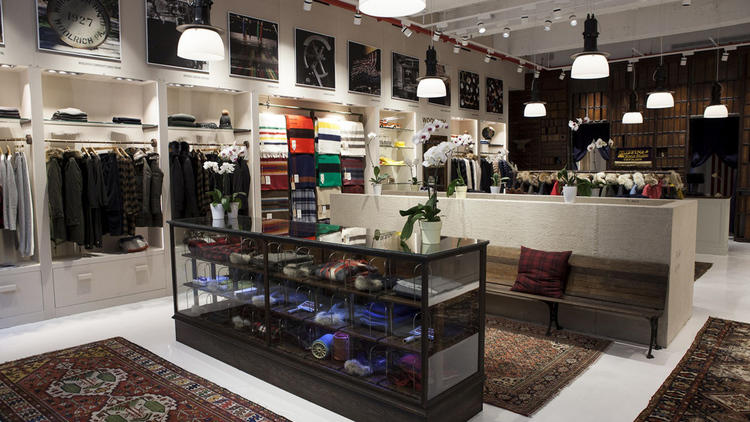 Is your winter coat warm enough to survive the next big snowstorm? One of the most unfortunate things to do in winter is freeze your butt off, so in case the city dips into a deep freeze this year, you better be prepared. Gearing up for the colder months requires a coat that can withstand the elements, and it needs to be cute, too. That's why we've mapped out the best shops to pick up a parka that you actually won't mind wearing for what feels like half the year. Whether you're going for a splurgeworthy style or a wallet-friendly contender, these local retailers—who we've ranked starting with the most affordable—will help keep you nice and warm, regardless of your budget. Once you've secured your cold-weather protector, check out our recommendations for where to go sledding and drink after in NYC as well as the best places to be cozy this winter.
RECOMMENDED: Full guide to shopping in NYC
Best places to buy a winter coat in New York
Winter is coming. But have no fear. Thanks to this sailing outfitter, which hawks high-quality, waterproof outerwear and cozy sweaters you just want to snuggle into, you're about to get warm and toasty. We couldn't be more excited for the brand's first-ever NYC store. It stocks pants, hybrid jackets, knits and bags, which are functional not only when you sail on the Hudson but also when you leap over slush puddles. Take a moment to peruse the offerings such as turtleneck sweaters ($170), beanies ($30 to $80) and puffer coats ($240 to $350) for both men and women, and cradle a hot espresso or coffee drink (for purchase) from the upscale beverage bar.
Everything that this Philadelphia apparel and accessories company makes comes in neutral colors and touchable fabrics, so you can create a look that's approachable and effortless, appropriate whether you're in the coffeeshop, the classroom or just downing rooftop PBRs with pals. We're particularly jazzed over the brands new outerwear, ranging from incredibly warm styles for men and women. Ladies and gents should snag the Ultimate American Jacket ($598), which is designed to echo a bison's thick coat. It also has temperature regulating, moisture wicking and antimicrobial properties. What more could you want?
This Japanese clothing chain might want to keep you warm all winter long with its affordable cashmere sweaters ($80–$100), but that doesn't mean you should overlook its assortment of more substantial outer layers. Men and women can scoop up tailored down-hooded jackets ($129) and down bests ($69) with plenty of cash to spare.
This family-owned store stocks trusted heritage brands such as Red Wing and Schott that will last for generations—but are priced so that you could pick up a new coat every season. Utility is the name of the game here, so fellas, be sure to check out pieces like Alpha Industries parkas with fur-trimmed hoods ($134) while ladies can discover Woolrich knee-length duck-down parakas ($275).
Known for a vast selection of affordable on-trend apparel, the Spanish chain stocks a range of women's coats at its six NYC locales, including down anoraks with faux-fur trim ($100), collarless bouclés ($120), and wool styles fashioned with geometric prints ($100) and wraparound collars ($100). Guys can keep the cold at bay in classic duffles ($90) and fleece-lined parkas ($100), too.
Cashmere blanket coats ($370) and striped wool-blend dusters ($170) are among ladies' styles at this British import's Soho and Fifth Avenue outposts. Add to those men's fishtail parkas ($170) and belted wool trenches ($180), and the season is suddenly bearable.
You may be willing to freeze in the name of fashion, but coats at this minimalist women's boutique prove that you don't have to. Cropped sherpas ($274) and draped trenches in bonded wool ($299) are beautiful wardrobe additions, and you'll be tempted to wear oversize bombers ($264) through spring.
Calling all you rustic, bearded dudes! You can now pretend you're going somewhere a bit more rugged than your midtown office once you slip on one of the West Coat brand's Stryker jackets. The Great Jones shop currently only carries styles for men, but you could make one of those shearling lined Wool Packer coats work for a female in an extra-small, right?
Head to this heritage brand's flagship for ultra-heavy men's waxed-cotton jackets ($345) and women's princess-seam quilted coats ($100). If you're wondering how the label has lasted for 185 years, check out the arctic parkas ($349–$399), available for guys and girls: mystery solved.
Show more
Looking for a winter hat as well?
At a great hat store in NYC, find everything from the perfect topper for a costume party to unironic fedoras