Heads up! We're working hard to be accurate – but these are unusual times, so please always check before heading out.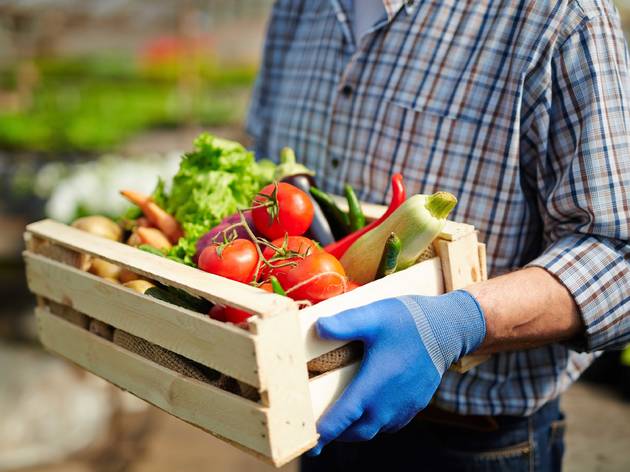 The best ways to get your groceries delivered in NYC
Want grocery delivery? NYC has plenty of services that let you have your cake and eat it too—without leaving your couch.
On the list of things that put New Yorkers on edge, grocery shopping is on par with being anywhere near Times Square. But of course, you can't live on Seamless forever—that's why we've reviewed the best grocery store and delivery services in the city. Some are free, some arrive in less than an hour, some have late-night delivery and some even offer alcohol delivery in NYC, but all of them will help reduce your daily stress level.
RECOMMENDED: Full guide to shopping in NYC
Best ways to get your groceries delivered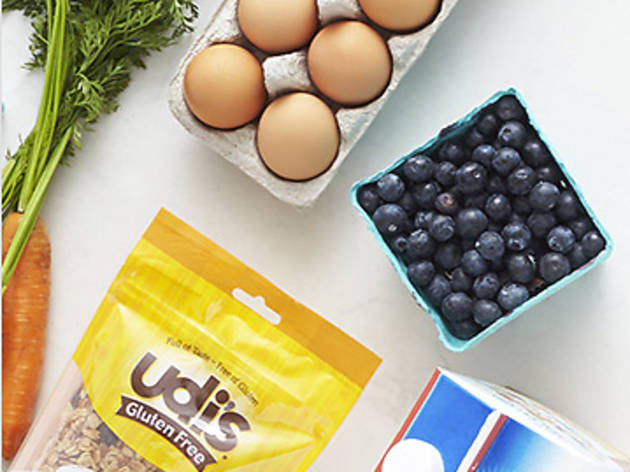 © Amazon Fresh
Amazon is among the top 20 richest organizations in the world and it's clear to see why: they get you with the subscriptions. Amazon Fresh is free with a Prime memership ($12.99/month). However, they do have huge warehouses with a wide variety of products, so if you're willing to pay for it, you can have fuss-free simplicity at your fingertips. Meaning you can get the latest music releases and a pair of sunnies, while you're picking out your groceries.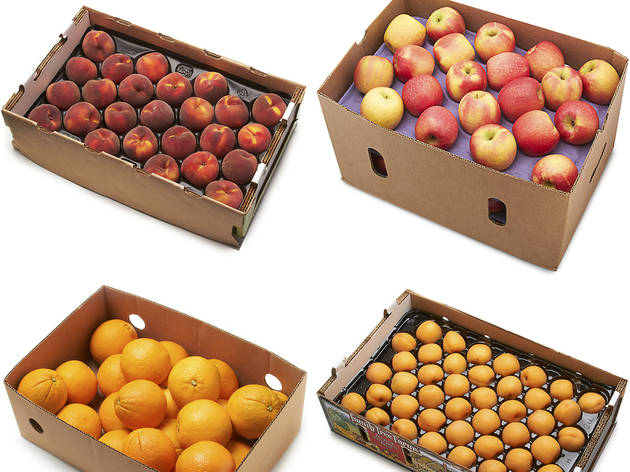 © Fresh Direct
Fresh Direct has more or less become a household name in New York City over the 20 years it's been around. Though Fresh Direct won't entice more frugral shoppers, its prices are comparable to the ones you'll see in brick-and-mortar NYC grocery stores. The in-house bakery and partnerships with local farms also mean that the offerings often win points for freshness. For unlimited deliveries, it's $13.17/month plus taxes but be on the lookout for promotions for one-off deals giving you a one-time free pass.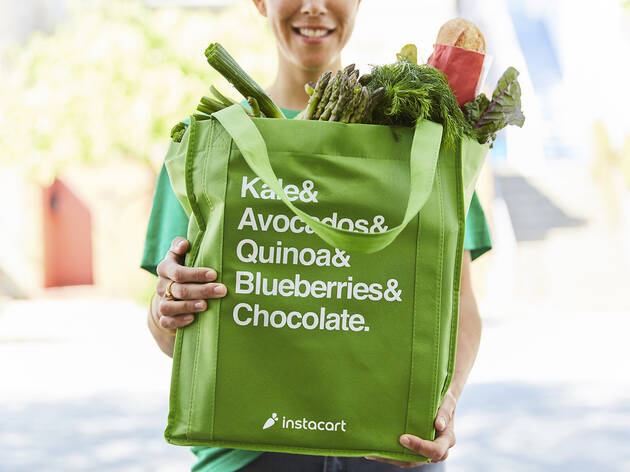 © Instacart
Unlike Fresh Direct or Amazon, Instacart sends out personal shoppers to fetch your items rather than delivering from a massive private inventory. This is a big plus for all the people who can't live without specific brands. And if something is out of stock, you get an actual human suggesting substitutions. However, many NYC grocery stores already mark up their prices and you're meant to tip your shopper, too. But if you can't function without your favorite brand of almond butter, the extra money for delivery is probably worth it to avoid those long, shuffling lines at your local market.
© Google Express
For anyone who has been trying to fill the Costco-size void left in after moving to the city, Google Shopping is here for you. You can order in bulk from stores in your area, including, yes, Costco, along with Fairway, Target, PetSmart and even the Chinese supermarket chain 99 Ranch Market. The minimum purchase required for free delivery varies from store to store, but usually tops out at $25 or $35. Unfortunately, it does not offer fresh fruit and vegetables, but if you're trying to stockpile dry goods, pet food and a year's worth of toilet paper, look no further.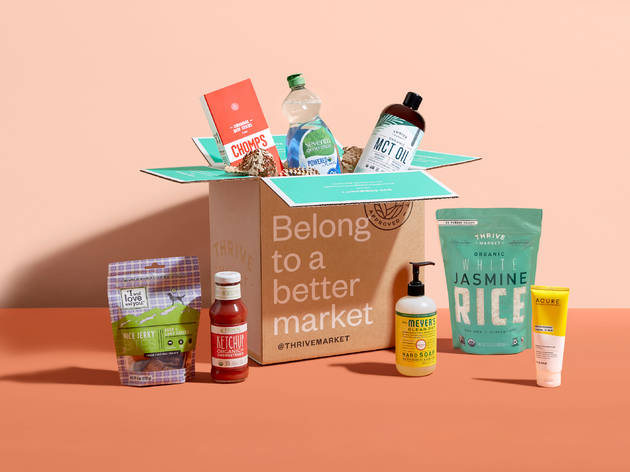 © Thrive Market
Wholesome foods at wholesale prices is the M.O. of this wellness-focused online grocery, which has a membership of $5 a month. You can shop by diet and lifestyle needs (gluten-free, vegan, keto), and the shop offers a wide range of organic foods, as well as clean beauty and nontoxic home products. Shipping is carbon-neutral, packaging is compostable, and every annual membership sponsors a family in need.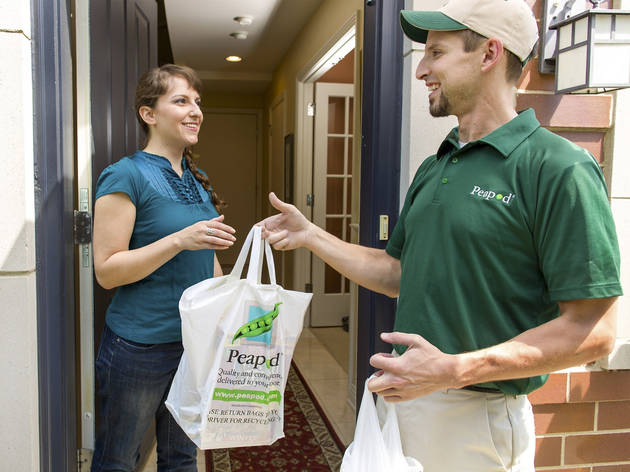 © Peapod
Formerly known as Peapod, this is basically the Stop & Shop experience moved online. The delivery fee gets cheaper the larger your order ($9.95 for orders under $100, $6.95 for orders over $100), so it's better to buy in big batches. Overall, S&S wins for reliability and a thoughtful user experience. For instance, it keeps track of your purchases so you can easily fill your cart with your regular grocery order. You can even save a couple of bucks if you choose a larger delivery window a few days' ahead of time.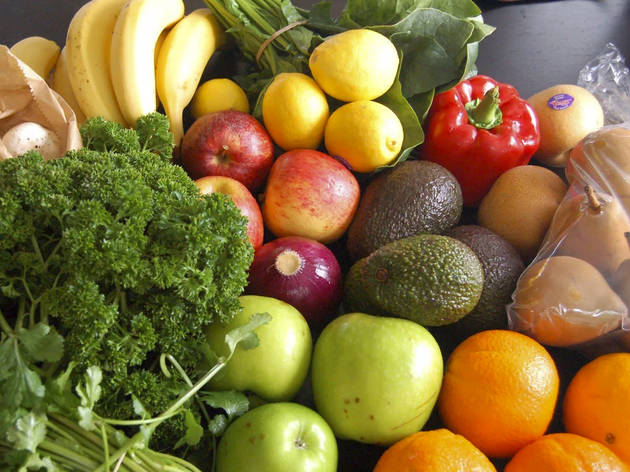 © Seamless
Though it's primarily used for restaurant delivery and takeout, Seamless also offers grocery delivery from markets, delis, bakeries and bodegas around the city. Handy labels reveal each store's delivery fee and order minimum, so it's easy to see which nearby option will be cheapest. Seamless tends to work with smaller vendors than some of the other services on this list, but that can actually work to your benefit. Since the order minimums are lower, it's a great option if you just need a quart of milk or six-pack of beer delivered.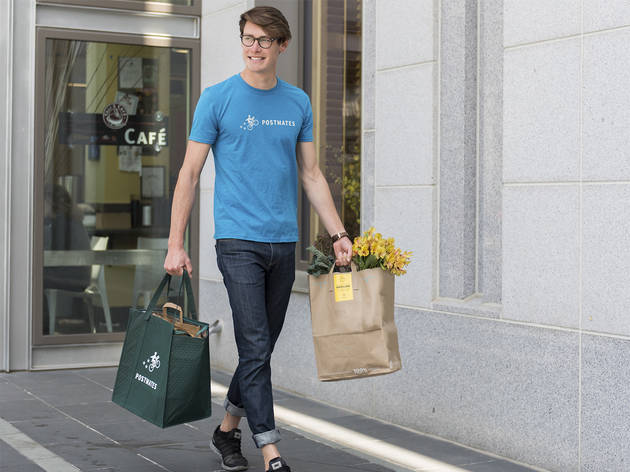 © Postmates
Fancy something from Fairway but a little something else from Whole Foods? Get your Postmate on the case. These guys will zip around the city, picking up the products and brands you want, and will even aim to get them to you within 30 minutes if possible. And if you don't know what exactly you want, they have service for that too! Delivery fees start at 99 cents-$3.99 for partner merchants and $5.99-$9.99 for others or, for one $99.99 payment, you can have free unlimited delivery for the year. There's a free seven-day trial too, so you can cancel post-haste if you change your mind.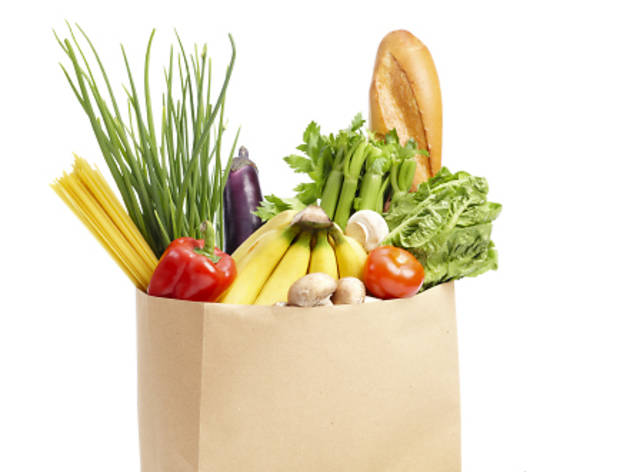 © Max Delivery
Max Delivery is possibly your best option when you need to prep dinner the night of a big dinner party and you just realized your kitchen is empty. There's also a delivery fee refund if it doesn't make it to your doorstep within the promised time. Max's prices compete with NYC supermarkets, and though it doesn't have the largest selection on this list, you can still find some very appealing goodies in its Best of NY section from places like Murray's Cheese and Balthazar Bakery. Plus, there's no delivery fee for orders over $125, which is totally doable.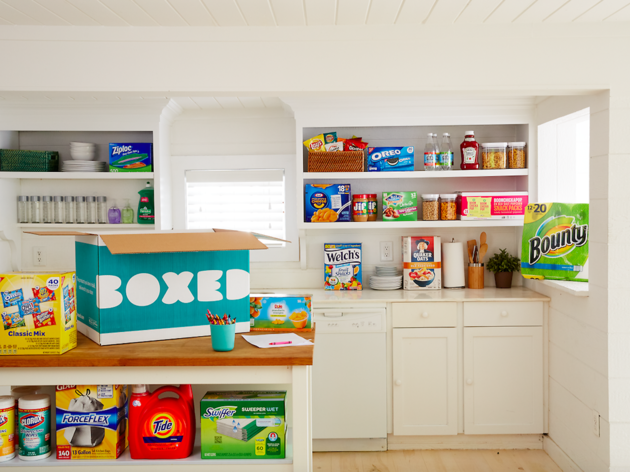 © Boxed
For us no-car New Yorkers, buying in bulk can be a pain—literally. (The shoulder ache after hauling a sack of potatoes onto the subway is real, yo.) Boxed is here to help: The membership-free delivery service offers everyday groceries, household items, and health supplies in bulk at wholesale prices, so you can easily stock up for winter or the next governmental lockdown, whichever comes first.
Want to get your apartment deep cleaned?
Leave your dirty dishes, grimy showers and cluttered closets to the pros at the best cleaning services in NYC