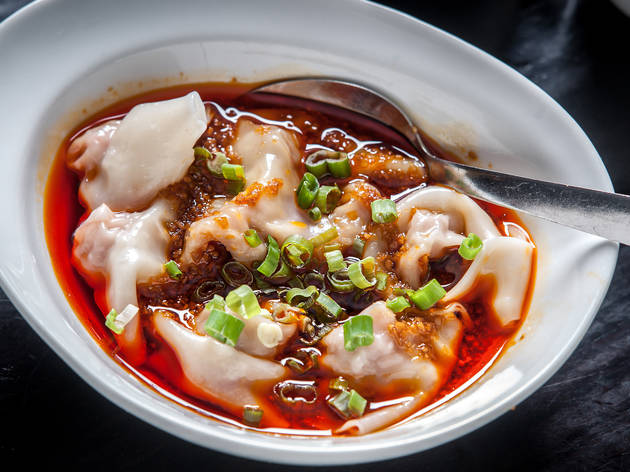 The best takeout and delivery restaurants in NYC
New York's best takeout and delivery restaurants allow you to feast on the city's best grub without leaving your couch
New Yorkers perhaps have never relied on takeout and delivery as much as this year. Luckily, our restaurants know how to do it right. When you're tired of cooking or don't want to worry about dining out, New York's best takeout and delivery restaurants have you covered—you can get anything from super-crispy fried chicken to top-rate New York pizza delivered straight to your door without having to pause your Netflix binge. In fact, some of the city's best new restaurants offer delivery services. And as a reminder, while there are plenty of delivery platforms out there, if you can order directly from a restaurant, it helps their bottomline. And don't forget to tip well!
RECOMMENDED: Find more of the best restaurants in NYC
Best takeout and delivery restaurants in NYC
Where to enjoy your takeout and delivery
After months of sheltering in place, we reckon you could use some fresh air, sunshine and a proper walk that beats pacing about your cramped city-size apartment. Before you step foot in one of the city's serene green spaces, make sure you grab the four al fresco-dining essentials: your basket, blanket, bites and brews, like a cold and crisp Stella Artois. Oh, and don't forget to wear your face mask and sunblock. But, c'mon, those two are a given.
One of the best things to do in summer is pack a picnic basket and partake in some outdoor dining at one of the best picnic spots NYC has to offer. There are plenty of NYC parks at which you can sprawl out and enjoy an alfresco feast. However, we've chosen a few of our favorite grassy refuges from all corners of Gotham, as well as the best places for grabbing snacks nearby, to help you decide the best spot to pick.
Note: City parks are open, however social distancing is required. Park amenities such as playgrounds and grilling areas are closed. For take-out, call ahead to see if a restaurant is open.
RECOMMENDED: Full guide to things to do in the summer in NYC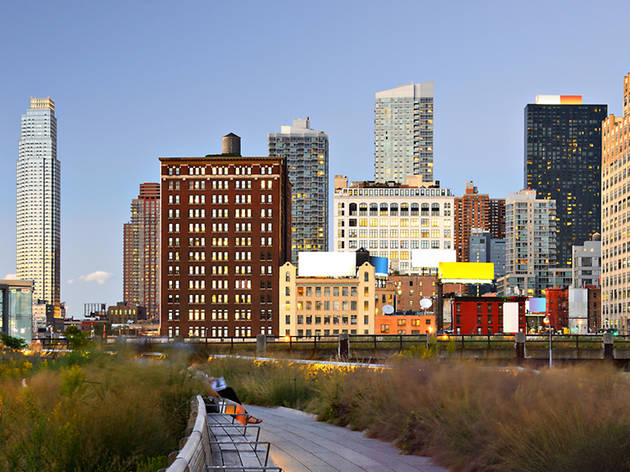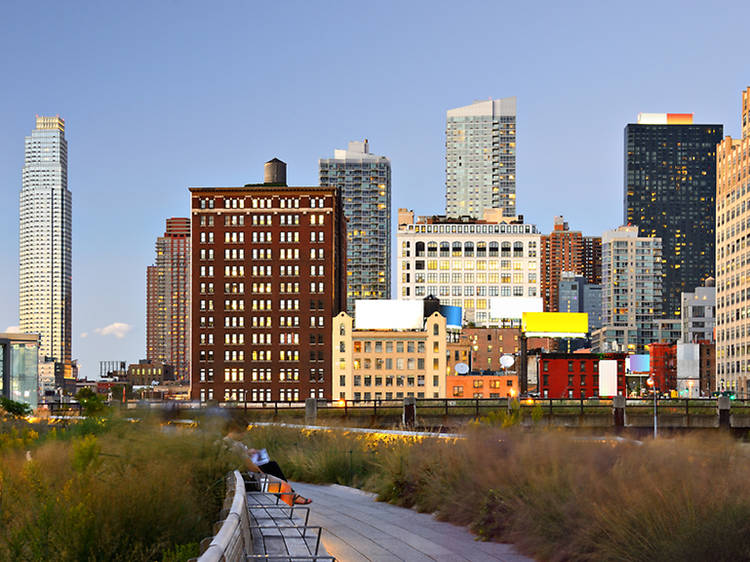 When you're in Gotham, checking out the top New York attractions is a must, especially for the best views. NYC's scenic skyline outlooks can really take your breath away, which is why we've rounded up some of the most impressive observatories, where you can go and document those stunning sights on Instagram. Be dazzled by the beautiful NYC buildings and architecture, nature and fantastic cityscapes of New York City at these rooftops, NYC parks and historical landmarks.
RECOMMENDED: Full guide to the best New York attractions
PAID INCLUSIONS FROM OUR PARTNERS
Found under the high-line in Chelsea, this quaint little Italian restaurant serves ace traditional fare. With piadina, salads, paninis, pasta and more on the menu, it's sure to have one of your Italian favourites. What's more, they are still taking orders for delivery.
Paid content
This stylish Japanese fine-dining spot is found on the Lower East Side, taking influence from the Hida region, you're in for some succulent Hida beef should you choose it (you should). At the moment, you can get delicious-sounding bento boxes but be sure to call them as there is no online delivery option.
Paid content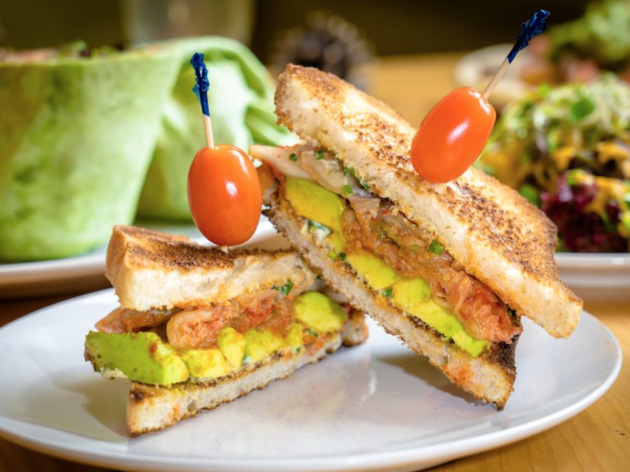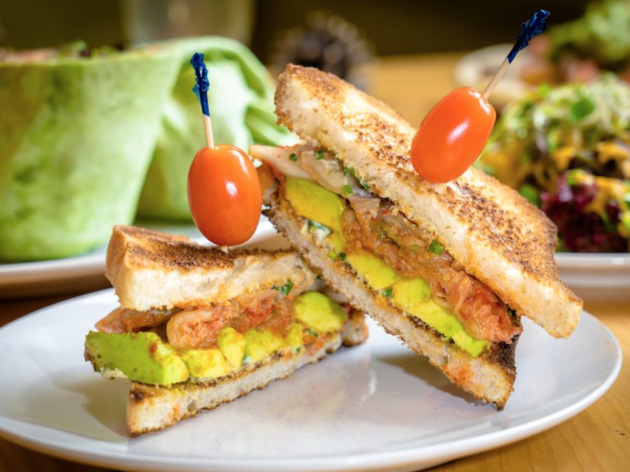 Jungle Cafe
Brooklyn's Jungle Cafe specialises in vegan cuisine, using high-quality ingredients to create a variety of plant-based plates. On the menu, you can expect to find loads of your favourite dishes – think burgers, burritos, tacos and salads – as well as some unique options like cashew mac 'n' cheese. Sounds delish.
Paid content
If you're currently on a health kick but missing those takeaway dinners, Pure Ktchn is answering your prayers. Their mantra is 'eat pure nutritious whole food', so nothing they make is fried, there's no added sugar or soy, just simple ingredients. We feel healthier just looking at the menu.
Paid content
Primarily known for being a neighbourhood party hotspot, Ponyboy also has an Omakase counter, where you'd normally find a chef waiting to blow your culinary mind. Sadly, that's not possible in the current circumstances, but what Ponyboy is offering is a range of delicious-sounding takeaway Mexican meals. Someone grab some napkins, it's taco time.
Paid content
Ben's Deli has two locations in NYC, so there's a good chance that you're within delivery-range. For more than 44 years these delis have been creating classic deli dishes and European comfort food, we're talking knishes, homemade soup, hot pastrami, chopped liver and more. If that sounds like it's up your street, you can now order for both collection and delivery.
Paid content
After growing up in different parts of Thailand, a bunch of friends came together to create Soothr, a place where people can try the delicious Thai recipes they grew up eating. So, if you're looking for some good-for-the-soul family cooking, look no further.
Paid content
Normally you'd head to Gentleman Farmer for a candlelit dinner amongst romantic surroundings. Sadly, you'll have to set the mood yourself for now, but you can still enjoy the range of high-end French fare from the comfort of your couch. That's right, Gentleman Farmer is now available for pickup and delivery.
Paid content
Best selling Time Out Offers