15 essential road trip supplies
Camping trips, weekend getaways and long drives are much more enjoyable with these road trip supplies on hand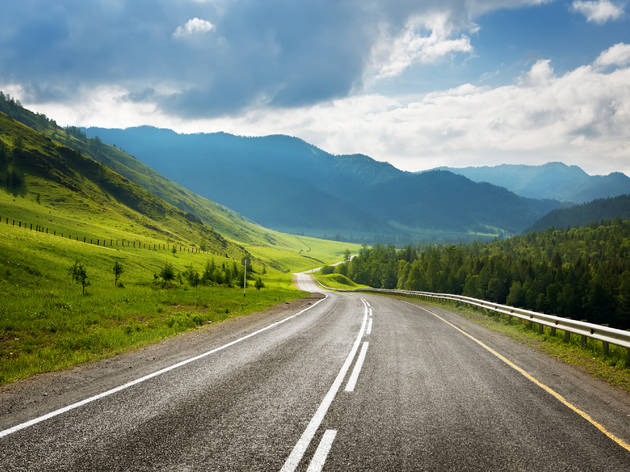 Even lifelong New Yorkers need to escape the city every now and then. Next time the open road calls to you, pack the car with these essential road trip supplies and hit the highway. Whether you've got a glamorous weekend getaway planned or you're headed for a rustic campsite and outdoor adventures galore, this packing list will keep you comfortable, safe and entertained on your journey. So what are you waiting for? Crank up a playlist of road trip songs and get out of town!
Essential road trip supplies
Hot dogs, beers, snacks, you name it—this collapsible, soft-sided cooler is big enough to fit all your food for a weekend road trip. Since the lid features four cup-holders and the zipper doubles as a bottle opener, it's perfect for an impromptu picnic.
Coleman Collapsible Sport Soft-Sided Cooler, $49.99 on walmart.com
Buy Now
Polarized lenses are a must for cutting down on windshield glare. These Warby Parker frames look sleek and stylish, feel light enough to wear comfortably for hours and come with premium lenses.
Warby Parker Barkley Sunglasses, $95 on warbyparker.com
Buy Now
Throw this blanket that zips into a tote in the back seat and forget about it until you need it. It's durable enough to work as a beach towel or picnic blanket, but cozy enough to wrap yourself in on a surprisingly cold night.
Picnic Time Vista Blanket Tote, $21.99 on bedbathandbeyond.com
Buy Now
Don't spend the extra cash for a Bluetooth-equipped rental car: Just bring along your trusty SoundBot. It's compatible with most smartphones, so you can blast your killer road trip playlist over the car's speakers and easily take hands-free calls while driving.
SoundBot Bluetooth Car Kit With USB Car Charger, $19.95 on homedepot.com
Buy Now
Combine a sweatshirt with one of those inflatable airplane pillows, and you've got the aptly named HoodiePillow. Unlike other travel pillows, it blocks out the sun and oncoming headlights while you sleep for a super restful nap.
Hoodie Pillow, $24.95 on amazon.com
Buy Now
When your tire springs a leak after dark, you're going to wish you had one of these trusty flashlights. This model runs on solar energy, so there's no need to stock up on AA batteries. Just leave it on the dashboard to charge during the day, and you'll have plenty of power when you need it.
Hybrid Light Solar Flashlight, $12.97 on homedepot.com
Buy Now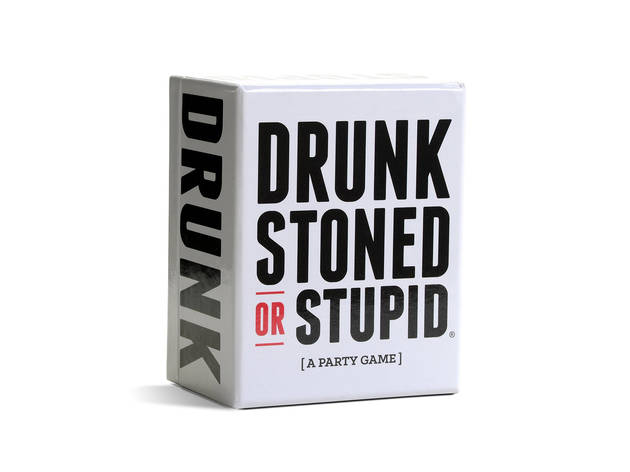 The premise of the game is simple: Pick which of your friends is most likely to lose their pants, risk their life for an epic selfie, watch Planet Earth for five hours or whatever the card says. It's easy to play in the car, too—just have someone read out the cards and prepare to laugh your face off.
Drunk, Stoned or Stupid, $16 on amazon.com
Buy Now
Here's hoping you'll never even need to open this 300-piece first aid kit with everything from aspirin to finger splints to plastic tweezers. Still, it's always good to keep one in the car—especially if you're going anywhere with spotty cell service.
First Aid Only All-Purpose Kit, $14.92 on amazon.com
Buy Now
This new-school instant camera prints photos in seconds for instant gratification. Snap pics of all the spectacular scenery and hole-in-the-wall diners you pass on your trip. Plus, it's a great way to keep bored backseat passengers entertained.
Fujifilm Instax Mini 9, $69 on urbanoutfitters.com
Buy Now
Show more
Ready to plan your next trip?
Perfect for the vacationer who isn't satisfied until they've visited at least one historic site or art gallery, these trips include plenty of outdoor adventures and gorgeous out-of-town spots
Read more