Heads up! We're working hard to be accurate – but these are unusual times, so please always check before heading out.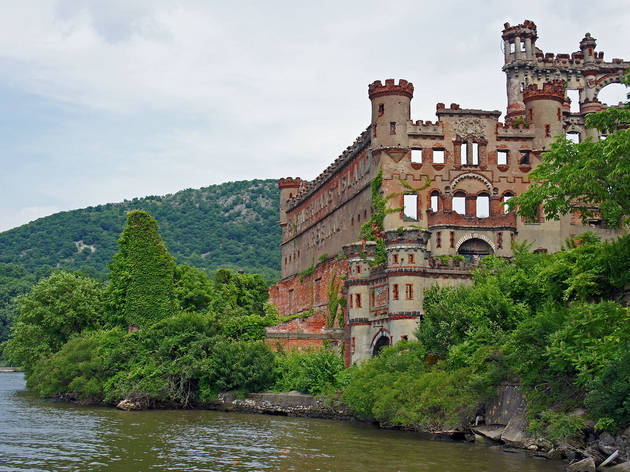 12 cultural weekend getaways from New York
If you'd rather visit art galleries than work on your tan, these cultural weekend getaways are perfect for you
As the days get longer and the nights get hotter, the urge to get out of town gets stronger. Sure, there are always plenty of things to do in NYC, but when you find yourself yearning for wide open spaces, it's time to book one of these cultural weekend getaways. Perfect for the vacationer who isn't satisfied until they've visited at least one historic site or art gallery, these trips include plenty of outdoor adventures, gorgeous out-of-town spots and even a few romantic getaways in NY state. No touristy beach towns here: Just plenty of fodder for the cultural weekend break of your dreams.
RECOMMENDED: Full guide to weekend getaways from NYC
Cultural weekend getaways from New York
You won't find Ichabod Crane or the headless horseman wandering the streets of this village, but you will find Washington Irving, the author of The Legend of Sleepy Hollow—six feet under in the cemetery, that is. Spooky ghost tours are a popular local attraction, as is the annual Great Jack O'Lantern Blaze in nearby Croton-On-Hudson. Visitors also won't want to miss the chance to visit Kykuit Estate, the former hilltop home of John D. Rockefeller. You can still tour the six-story stone house, terraced gardens and collection of 20th century sculpture. End the weekend with a lavish, locally grown dinner at Blue Hill at Stone Barns—it'll cost you a pretty penny, but the experience is so worth it.
Photograph: Courtesy CC/Flickr/Shinya Suzuki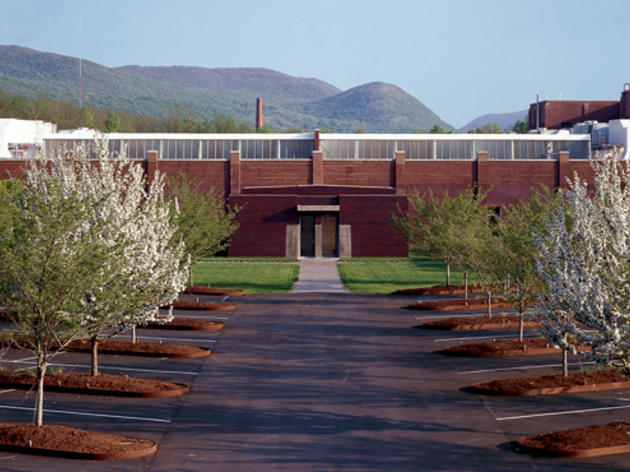 Photograph: Richard Barnes
Beacon, NY (1hr from NYC by car, 2hrs from NYC by train)
Like many towns along the Hudson River, Beacon has plenty of cute cafes, Victorian homes and old-fashioned charm. It also has Dia:Beacon, a modern art museum located in a former Nabisco box factory. Each gallery was designed for the artist whose work inhabits it, creating a totally unique viewing experience. Once you've gotten your fill of art, take the Beacon Blend Walking Tour to gain some insights into the local shops and historical buildings lining Main Street, or hike to the top of Mt. Beacon—it's only 2.4 miles, roundtrip. Before you make your way back to NYC, save time to visit the abandoned ruins of Bannerman Castle on Pollepel Island.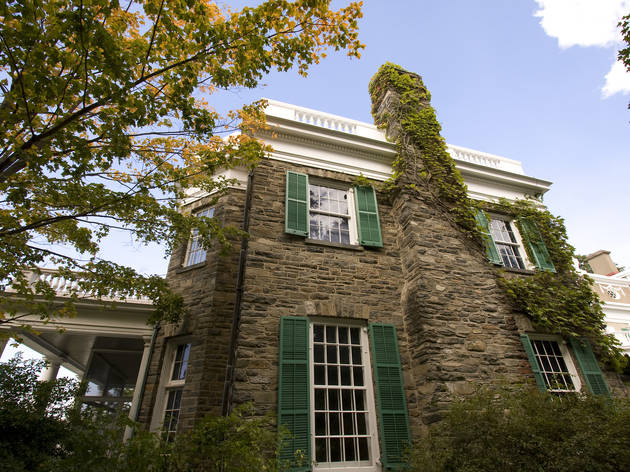 Photograph: Courtesy CC/Flickr/
Hyde Park, NY (2hrs from NYC by car)
The quaint town center has its charm, sure, but the real draw is the Roosevelt-Vanderbilt National Historic Site. The 300-acre park includes Springwood, the former president's palatial home; Top Cottage, his country escape; Val-Kill, Eleanor Roosevelt's cottage; FDR's presidential library; and the Vanderbilt Mansion, the Gilded Age vacation home of Frederick William Vanderbilt. Use the town of Hyde Park as your home base to visit all nine historic sites in Duchess County, including an Italian-style villa at Locust Grove Estate and the reconstructed Dutch homestead at Mount Gulian. If you do plan on checking out several of these historic homes, it's worth investing in the Distinctly Duchess Great Estates Pass to save some money on admission. And since the town is also home to the Culinary Institute of America, you're guaranteed to be well fed during your stay.
Photograph: Courtesy CC/Flickr/Roosevelt-Vanderbilt National Historic Sites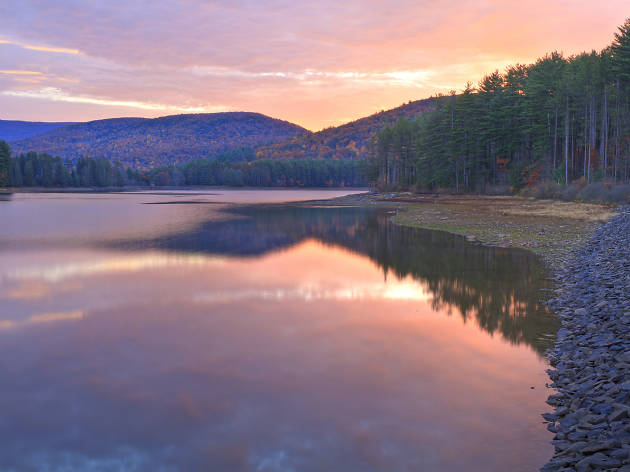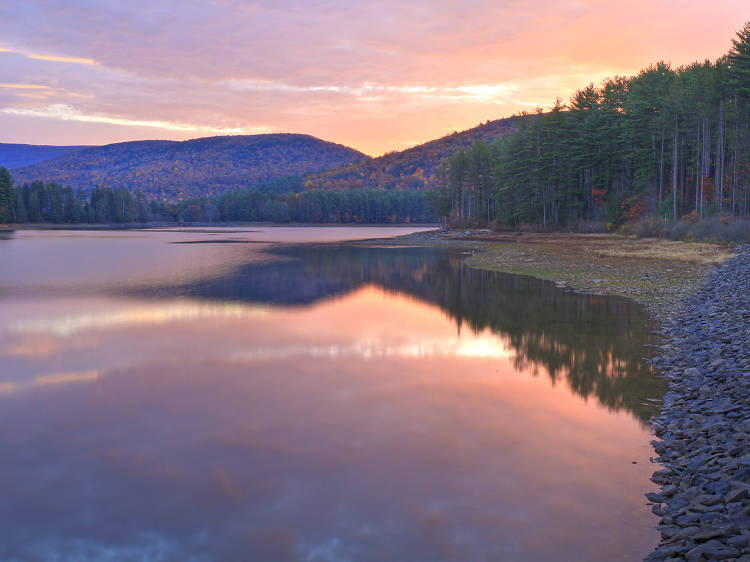 Photograph: Shutterstock
Woodstock, NY (2hrs from NYC by car)
Though the famed music festival didn't actually take place here—the town wasn't so thrilled by the prospect of thousands of hippies descending on its fields—Woodstock's reputation as a summer arts colony did inspire it. Today's visitors can expect to find a modern version of the bohemian lifestyle in the picturesque small town. You can catch some local theater at the Woodstock Playhouse, explore the sculpture garden and park at Opus 40 and visit with rescued chickens and goats at the Woodstock Farm Animal Sanctuary. We'd be remiss if we didn't mention the stunning natural beauty. Hike to the top of Overlook Mountain to discover the ruins of an old hotel and jaw-dropping views of the Hudson River below, or go for a swim in the Millstream. Don't forget to pick up a tie dye tee or some handmade soap on your way out of town.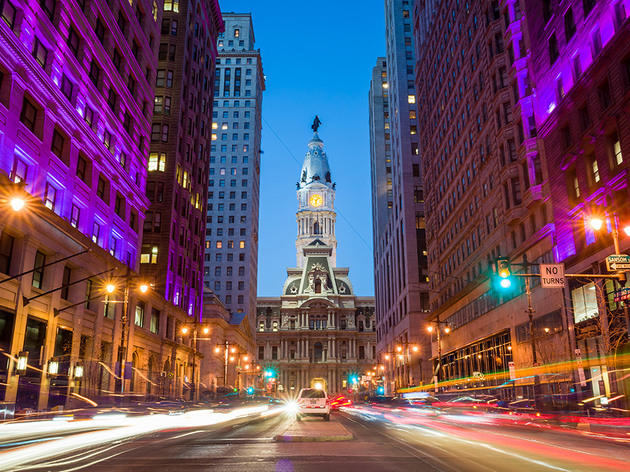 Photograph: Shutterstock
Philadelphia, PA (2hrs from NYC by car, 1hr from NYC by train)
An easy train ride away from New York City, Philadelphia doesn't get enough credit as a tourist destination. Get your fill of history first with a visit to Independence National Historic Park, where you can peep the iconic Liberty Bell and see the spot where the founding fathers signed the Declaration of Independence. Then, onto pop culture and art: Run up the Rocky steps at the Philadelphia Museum of Art and ponder Auguste Rodin's iconic sculpture The Thinker outside the (you guessed it) Rodin Museum. And of course, no visit to the City of Brotherly Love would be complete without a cheesesteak.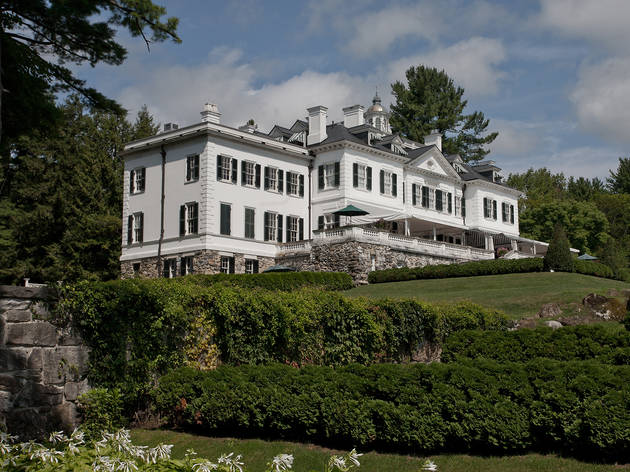 Photograph: Courtesy CC/Flickr/
The Berkshires, MA (2½hrs from NYC by car)
The wooded hills and old-fashioned hamlets of the Berkshires seem like something out of a storybook. Dive into the New England charm on a journey through this region of Western Massachusetts. Literary-minded travelers will want to visit both Edith Wharton's country estate at The Mount—complete with manicured gardens and rumors of ghostly apparitions—and Herman Melville's much more rustic clapboard home, Arrowhead. Nathaniel Hawthorne, W.E.B. Dubois and Susan B. Anthony also once lived in the area. There's also a gorgeous botanical garden in Stockbridge, the Crane Museum of Papermaking housed in an old stone mill in Dalton and the historic Hancock Shaker Village in Pittsfield.
Photograph: Courtesy CC/Flickr/Liza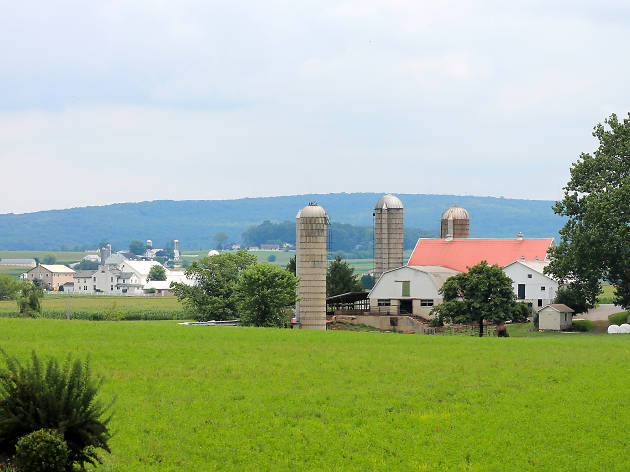 Photograph: Flickr/CC/Jon Dawson
Lancaster, PA (3hrs from NYC by car, 2½hrs from NYC by train)
Home to the country's oldest Amish settlement, Lancaster County draws tourists from all over the Northeast. Stepping onto one of the local farms feels like stepping back in time: You won't see any cars or modern technology, just horses, buggies and old-school farm equipment. Take a daylong tour of an Amish community to learn about their lifestyle and culture, taste some home-style cooking and shop for handmade goods. Then, leave the buggies behind to explore the modern side of downtown Lancaster. Shop the local wares at Central Market, peep some especially fine examples of Victorian era rowhouses or taste the suds at Lancaster Brewing Co., Spring House Brewing Co., Wacker Brewing Co. and other local breweries.
Photograph: Flickr/CC/Jon Dawson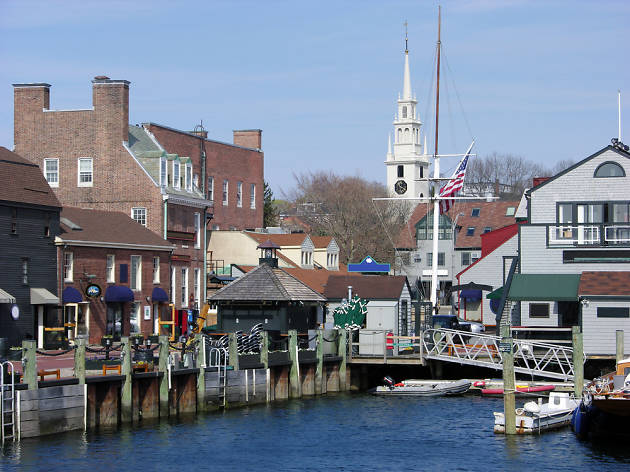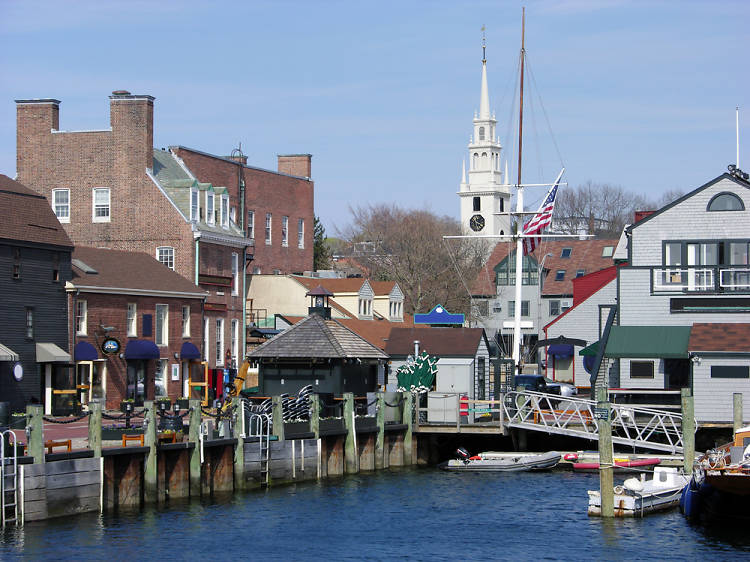 Photograph: Shutterstock
Newport, RI (3hrs from NYC by car, 1hr from NYC by plane)
If the sea calls to you, pack your flip-flops and sailor stripes for a visit to this scenic oceanside town. Spend a few days perusing the boutiques and cafes along Newport's main drag, sailing the bay on an America's Cup yacht or touring the 90-or-so Gilded Age mansions, including a visit to The Breakers, a summer cottage (mansion, really) built by the Vanderbilt family. Just don't leave town without ordering a beer at the White Horse Tavern, the self-proclaimed oldest bar in the States.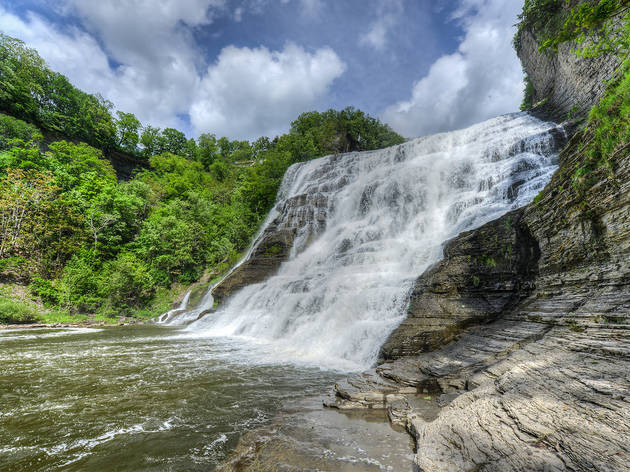 Photograph: Shutterstock
Seneca Falls, NY and the Finger Lakes (4½hrs from NYC by car)
The organizers of the Seneca Falls Convention may have been the original nasty women. Honor Elizabeth Cady Stanton, Lucretia Mott, Martha Wright, Mary Ann M'Clintock, Jane Hunt and all the participants at that first women's rights convention by visiting the site, now a national historic park. There's plenty to do in the surrounding Finger Lakes Region, too. Take a Seneca Lake Wine Tasting Tour to sample vintages from a few of the 70-plus local wineries, or watch a glassblowing demonstration at the Corning Museum of Glass. Fun fact: Seneca Falls is also believed to be the real-life inspiration for the fictional town of Bedford Falls in It's a Wonderful Life.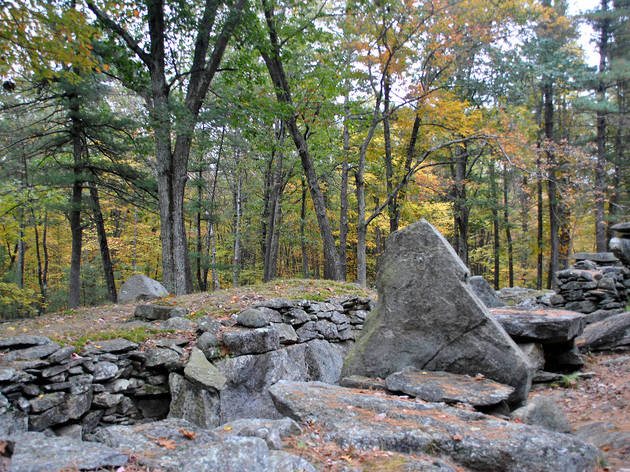 Photograph: Courtesy CC/Flickr/
Manchester, NH (5hrs from NYC by car)
Scholars can't agree on who built America's Stonehenge—theories range from Native Americans to a sect of ancient Celtic monks—but they do know the stone structures form an accurate astronomical calendar. It's open year-round for self-guided tours; you'll hike a half-mile trail to get to the attraction, and you can visit the alpacas living there. If your tastes are more traditional, stop at the Currier Museum of Art and visit the only Frank Lloyd Wright home open to public tours in New England.
Photograph: Courtesy CC/Flickr/angela n.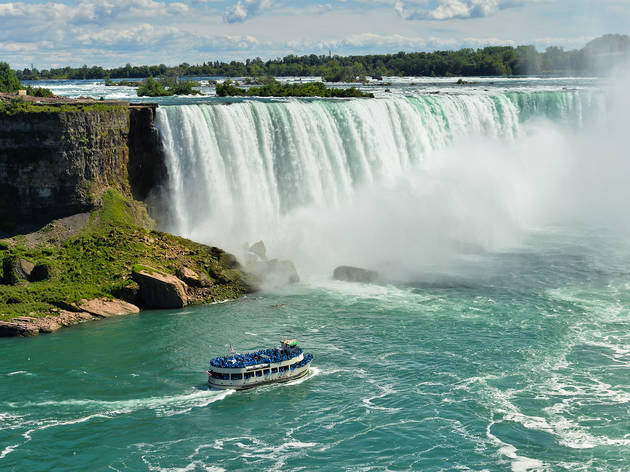 Photograph: Shutterstock
Niagara Falls, Toronto and the Thousand Islands (6hrs from NYC by car, 1½hrs from NYC by plane)
You can't talk about New York state without at least mentioning Niagara Falls. Hear the roaring of the the most powerful waterfall in North America and take the obligatory photos before exploring all Toronto has to offer. Once you've made it to the city, spend an afternoon paying your respects to the greats at the Hockey Hall of Fame, wandering through the historic Distillery District or ogling more than 10,000 examples of fine footwear at the delightfully quirky Bata Shoe Museum. East of Toronto, you'll find the Thousand Islands, an archipelago in the St. Lawrence River. Book tickets on a river cruise to get the best views of the lavish homes built on these natural private islands. Though you could certainly plan your own trip, you might want to join a three-day tour to really make the most of your trip.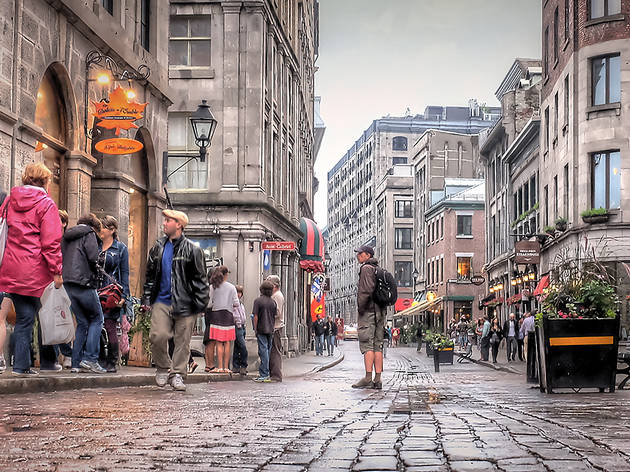 Photograph: Courtesy CC/Flickr/
Montreal, Canada (7hrs from NYC by car, 1½hrs from NYC by plane)
Hopping a plane to Paris may not be practical for a four-day escape, but Francophiles can have plenty of fun in Quebec's largest city. Kick off your visit by poking around the Biosphere, Environment Museum, a giant Buckminster Fuller–designed dome intended for the 1967 World's Fair. Interactive exhibits there look to the planet's future, addressing such topics as climate change and solar energy. The Montréal Museum of Archaeology and History, also known as Pointe-à-Callière, on the other hand, tackles ancient history: Situated above a former archeological dig site, the museum gives guests a peek at ancient artifacts and the city's original foundation, including a passageway that dates back 600 years. Another nod to the past is the Canadian Railway Museum, where you can inspect more than 160 old-school trains, steam engines, trolleys and snow plows. Make sure to spot the well-known Golden Chariot, a gilded, open-air streetcar built in 1904 and fully restored in 2011.
Photograph: Courtesy CC/Flickr/Pedro Szekely
Looking for more travel ideas?
There's clearly no shortage of things to do in NYC, but should you ever feel curious about what lies beyond the five boroughs, consult our list of the best places to visit in New York state.