'Tis the season, performance lovers! Just after the ball drops, the champagne pops and the novelty 2019 glasses fall to the floor on New Year's Eve, we abruptly find ourselves amid the Off-Off Broadway January festival maelstrom. Prompted by the presence of the Association of Performing Arts Presenters (APAP) conference—when programmers from all over the world come to town to talk shop and find their next season—every major player in town throws a showcase. In a few short weeks, you'll be able to see more experimental theater, international glitter-freak movement work and innovative new-music opera than you could see in an entire year of diligent show-going. However, the sheer quantity of choice might make you a little anxious. To alleviate your fears, we talked to the artistic directors of the four major performance festivals to get their top tips. Here's how to find the best at Under the Radar, Prototype, American Realness and the Exponential Festival.
RECOMMENDED: The best Off-Off Broadway venues in NYC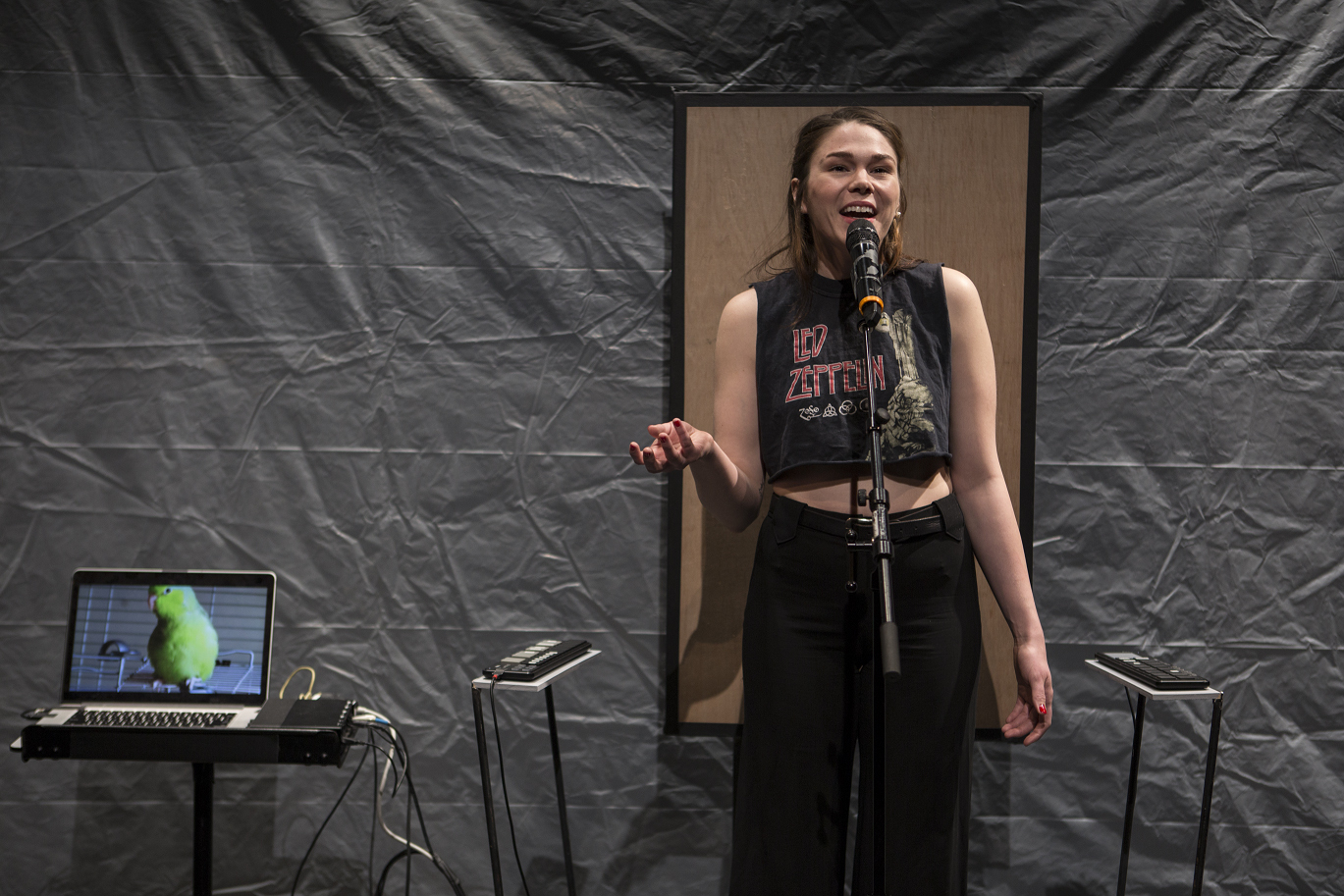 [50/50] old school animation // Photograph: Courtesy Maria Baranova
UTR is the biggest and oldest festival in the fight, centrally located at the Public Theater and at a few satellite locations like the Skirball Center at NYU and BRIC House in Brooklyn. Shows run the gamut from fancy international productions to the Incoming! offerings, which are in-development works by exciting new talents. The festival turns 15 this year.
Artistic director: Mark Russell
How is this Under the Radar different from all other Under the Radars?
Russell: We're consolidating venues—this year we're tighter on the Public. We also found some areas of the Public of that they didn't know existed until this year! Oh—all that's a secret.
What are the three shows you tell everyone they have to see in your Festival?
That's really hard! Okay. We're really super excited about Ifeoma Fafunwa's Here Word! Naija Woman Talk True because getting something from Nigeria is really tough. It's a big piece by amazing artists, and we're one visa away from success. There's also this piece that I'm really deeply into: Evolution of a Sonero by [Def Poetry Jam and Universes star] Flaco Navaja. It's Flaco's story, but told through the format of a salsa song, which he breaks down to tell you how it's constructed. There's so much joy in this piece! People are looking for some solace, and here the end result is an incredible burst of joy. The most dangerous show that will stretch your limits is Peter Mills Weiss and Julia Mounsey's [50/50] old school animation. It still scares the crap out of me! It's as upsetting a show as I've seen.
What are you most excited about that's not in your festival?
Most of Prototype is gonna be amazing; this is a banner year for them. I had a funny experience going around town looking for spaces, and every time they said, "Oh! We're doing something with Prototype!" So I can say they're craftier and faster than we are.
Where do you go to eat, drink and recharge?
The Library [at the Public] is great, but then the party will move to Swift's. It's close; it's reasonable; and they have bar food. It's a sense memory at this point: If I'm eating a slider at Swifts, it must be festival time. If it's during the day, though, I go to what we call the "cafeteria" of the Public: B Bar. It's a great brunch in a quiet area, but everybody is there. You have to be very careful about what you say at B Bar.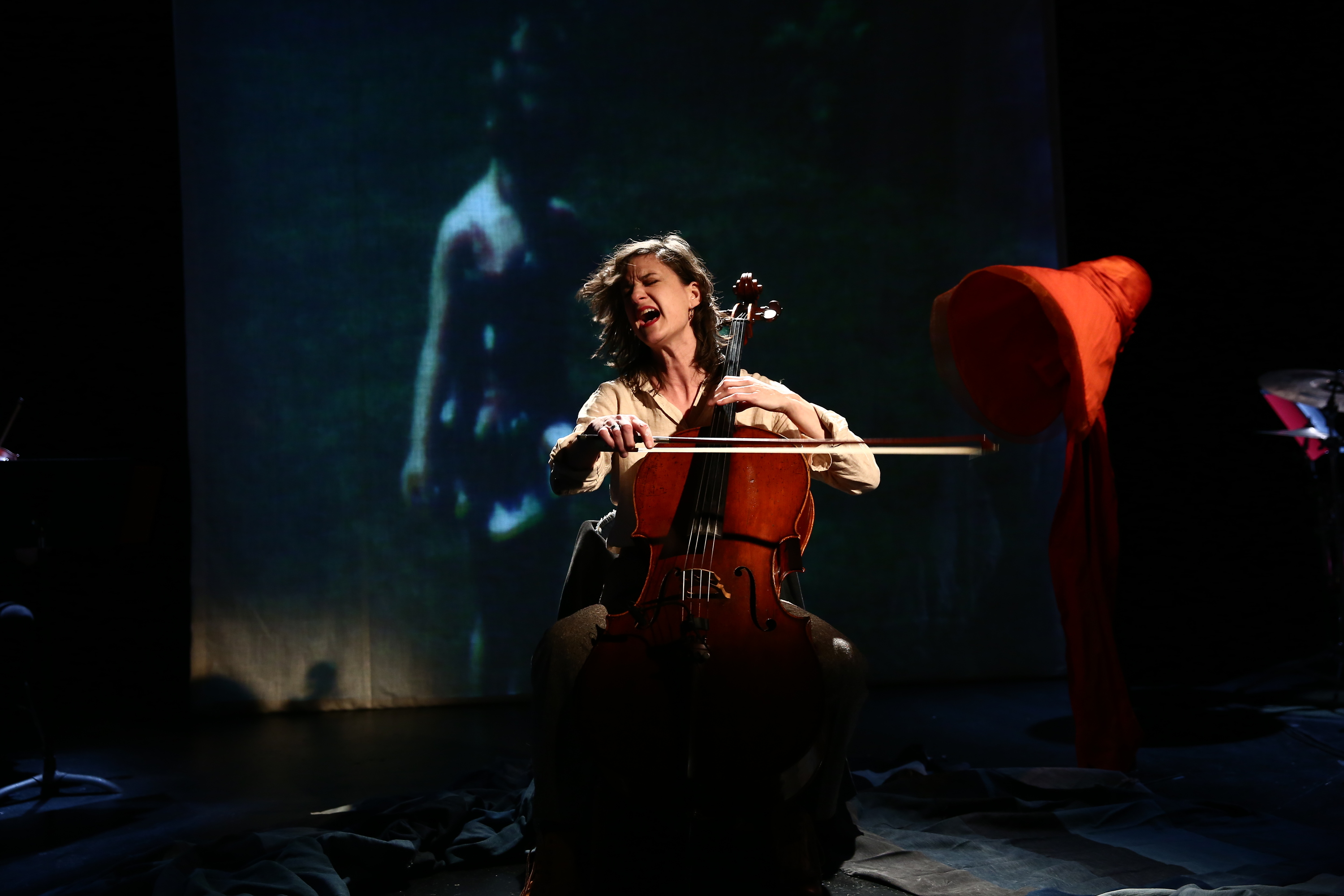 ThisTree // Photograph: Courtesy Paula Court
Prototype is your spot for opera, song cycles and music-theater, and it also has the distinction of being in more places than you can shake a stick at. This year the offerings include the familiar chamber-sized work we've seen at Prototype, but in its seventh year, the fest is also branching out to include larger pieces.
Founding Director: Kristin Marting [the other Directors are Beth Morrison, Kim Whitener and Jecca Barry]
How is this Prototype different from all other Prototypes?
Marting: Whoo! Well, this year we're doing 12 shows—a larger Prototype—and the scale is really high. We're in nine venues and we're presenting Caroline Shaw's [Pulitzer Prize–winning] Partita for 8 Voices outside in Times Square! For the first time ever! So that's super cool.
What are the three shows you tell everyone they have to see in your festival?
Okay, people must come see Leah Coloff's Thistree, which deals with family secrets and childhood and choosing to have a child or not. Leah plays cello and sings—it's very indie music theater. And Pancho Villa From a Safe Distance is a bilingual opera-theater piece, a really interesting mix of a classically trained Mexican singer, a mezzo soprano and Graham Reynolds and his rock band. It's a collaboration with Mexican lyricists Lagartijas Tiradas al Sol, and it is visually stunning. On the opera end, we're bringing Philip Venable's adaptation of Sarah Kane's 4.48 Psychosis to Baruch Performing Arts Center. This show sold out at the Royal Opera House in London, and here it's in a 200-seat theater; it's an unusual opportunity to see singers of this capacity in such a tiny space. That's the hottest seat in the festival. And it's shattering.
What are you most excited about that's not in your festival?
I'm going to a lot in Under the Radar. I'm really psyched about Aya Ogawa's show, The Nosebleed, which I've seen in a few workshops, and I'm also really excited that Lola Arias is going to be back [with Minefield]. She's such a unique artist.
Where do you go to survive these winds of winter?
Oh you mean—sustaining drinks? There's a place near Baruch called Ampersand just south of 23rd Street on Third Avenue. That's a great bar.
Sexless Cocaine Saturday // Photograph: Courtesy Walter Wlodarczyk
Young, scrappy and hungry, Exponential is the newest of the festivals to our shores: this is only their fourth fest. Youth has given them energy, though, so they'll be in nine different venues all across Brooklyn, running on a shoestring budget while presenting a wild smorgasbord of eye-popping performance options: comedy, theater, dance, guacamole-based food-play, solo work, shadow puppetry, pseudo talk shows—and also some really weird stuff.
Artistic director: Theresa Buchheister
How is this Exponential Festival different from all other Exponential Fests?Buchheister: It's certainly become more focused! Last year, we did shows in Manhattan for a variety of reasons, but it was too many shows, and that's not what we do. This year we're bringing it back to Brooklyn. That's a huge one. Also, we had to turn more people away this year, which made us really specific about who we invited to do it.
What are the three shows you tell everyone they have to see in your festival?
Hard choice!! Ok, let's just take the stuff at the Brick for instance: there's Simple Town doing Egg in the Leg—they're a super-intelligent weird sketch comedy group, now doing longform scripted pieces. It'll be a laugh a second. Also David Perez is doing 1993, a personal narrative that is funny and moving and virtuosic. It's not fucking Moth storytime, I'll tell you that. And Sexless Cocaine Saturday is Abigail Entsminger and Seth Timothy Larson—Seth mostly performs rowdy performance art at House of Yes and Abby does grotesque drag king stuff, so to have them in the walls of a formal theatuh will be interesting and gross. They'll feed each other a lot of guacamole during it, I can't not mention that! And there's Talk Back by Built for Collapse, who are making a short film, and then the scripted play is the talkback for that short film.
I was hoping to keep it to three…
I'm just so proud of my kids! I can't wait for it to be January so I can get slammed in the face by seeing art every day.
What January stuff are you most excited about that is not in your festival?
Oh, definitely [50/50] old school animation, but you should know that Peter [Mills Weiss] and Julia [Mounsey] are also in the Soho Rep Writer/Director Lab on January 25 and 26 doing something else that's incredibly dark. That Writer/Director Lab has so much: Raja Feather Kelly is in there. And Lorelei Ramirez [is at Under the Radar] too!
And where do you go to fortify yourself?
If I'm near the Brick, I go to Northern Bell on Metropolitan, partly because my brother was the chef there for three years and also because they give me a nice heavy pour of whiskey. They do deals too for the Brick—cheaper drinks and cheaper food if you bring your playbills.
nora chipaumire: 100% POP // Photograph: Courtesy Ian Douglas
Most of the work in this American Realness is catalogued as dance, though it's a term that's only loosely applied. You're as likely to see a Dadaist performance work with blank-eyed women doing strange overlapping dialogue about losing their virginity (Juliana F. May's Folk Incest) as you are to see anyone busting conventional modern dance moves. (This is a compliment.) Also, as it has for every one of its ten years in the festival biz, Realness likes to push the genderfuck, superqueer, bodyart envelope—so come with your loins tightly girded for a bit of flesh-forward adventure.
Artistic Director: Thomas Benjamin Snapp Pryor
Time Out: How is this American Realness different from all other Realnesses?
Pryor: It's very different. Historically, the festival's been a bunch of shows at Abrons Arts Center, but this year we're really in venues all over—we don't really have a "center" anymore. It was a funding related decision, as well as being practically a bit easier to pull off. It's not so dissimilar from Coil [the now-defunct PS122 festival], and it lets us redistribute the burden to realize a project like this.
What are the three shows you tell everyone they have to see in your Festival?
Well, I'm excited for Miguel Gutierrez, who is premiering a new show, This Bridge Called My Ass at the Chocolate Factory in Queens. This is the first Miguel show I haven't been involved in since the festival started, and I'm so curious. Then there's Self Love: Sujata Goel is someone New York is not familiar with—she's making this critique of white yoga culture as a Indian-American woman who is making her living in that arena these days. I'm excited about that; it's a world premiere, and we don't always get to do that. As for stuff that's returning, nora chipaumire's 100% Pop|Shabeen Remix is going to be at Jack, which is super, super tiny, which should turn the experience into a really kind of full-out hothouse party.
What are you most excited about that isn't in your festival?
Niv Acosta and Fannie Sosa are at Performance Space New York doing Black Power Naps…and I think there's some opera that's a part of it or something? Choir of the Slain? I'm super excited to see a manifestation of what this is because I've only seen glimpses so far on Instagram. And Tina Satter's thing [Is This a Room, a verbatim piece about Reality Winner] is at the Kitchen! Those are both projects I'd love to have partnered on, but I didn't know they were happening!
What's your top tip for a place to drink the festival madness away?
I will say Café Petisco is really good on East Broadway and Jefferson. It's a silent gem on the Lower East Side—it's been there at least a decade. The food is so yummy tasty, though it is cash-only, which is a pain in the butt. But it's very homey, and God, you know, it's still here!