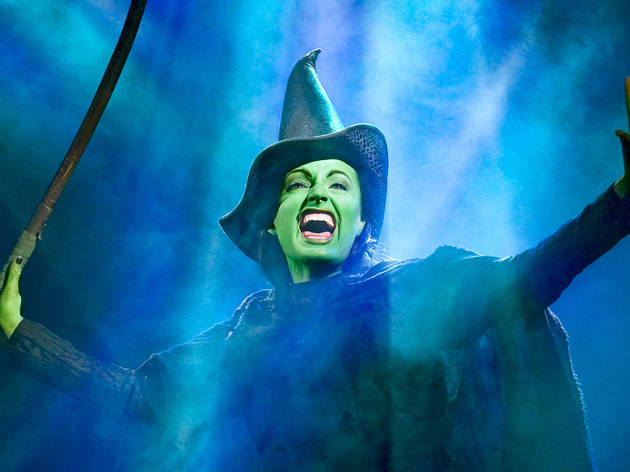 1/6
Photograph: Joan Marcus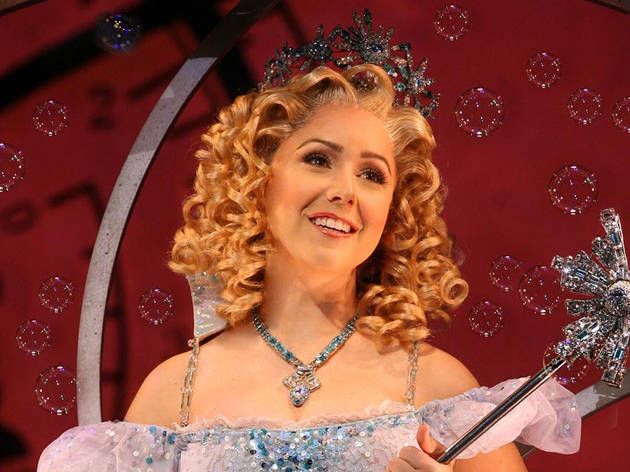 2/6
Photograph: Joan Marcus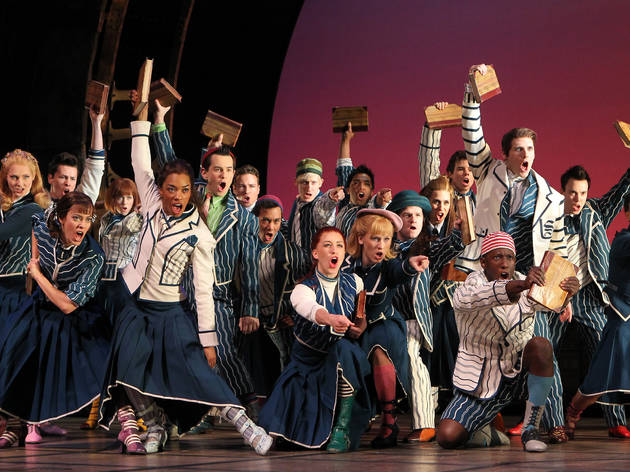 3/6
Photograph: Joan Marcus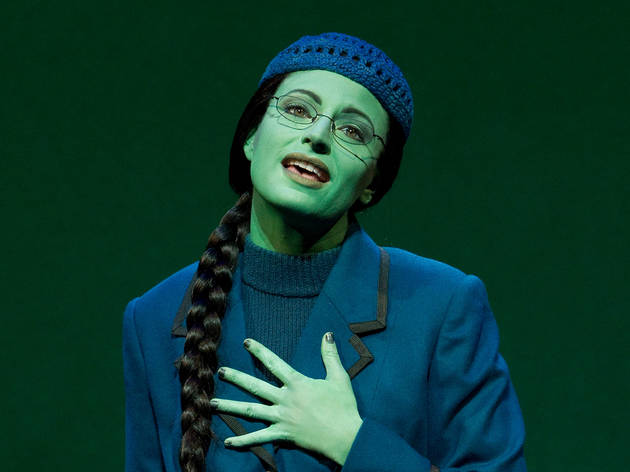 4/6
Photograph: Joan Marcus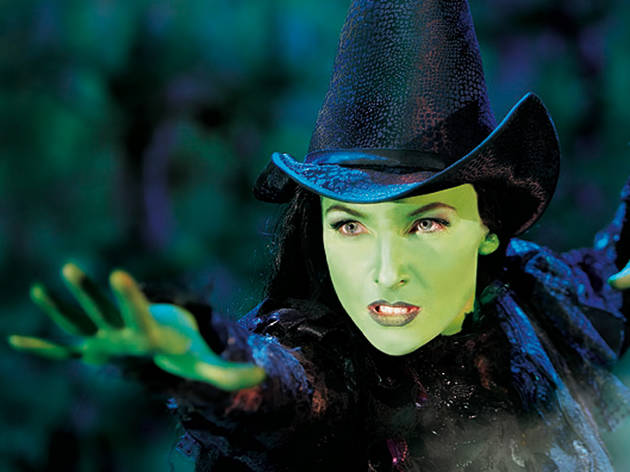 5/6
Photograph: Joan Marcus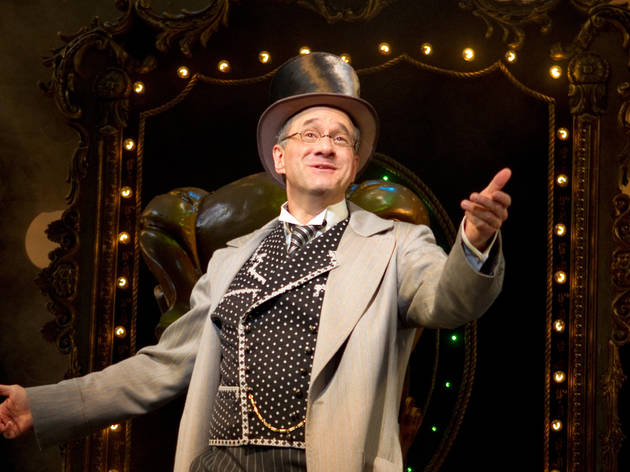 6/6
Photograph: Joan Marcus
Wicked on Broadway: Tickets, reviews and video
Broadway's high-flying Wicked still has the magic to draw tourists to New York. Find out more about the show and get tickets.
Wicked on Broadway: Buy tickets
Wicked on Broadway: Show information
Gershwin Theatre. Book by Winnie Holzman. Music and lyrics by Stephen Schwartz. With Jackie Burns, Alli Mauzey. 2hrs 45mins. One intermission.
When it opened on October 30, 2003, Wicked was unique among Broadway shows. Sure, L. Frank Baum's The Wizard of Oz had been adapted for the stage a century ago, but a musical prequel that explained how the Wicked Witch of the West got that way, and explored her true relationship to Glinda the Good Witch? It seemed like a stretch. And yet, so did dancing and singing cats, and we know how that story ended. Truth is,Wicked was a combination of outstanding elements. It had a fantastical and catchy pop-inflected score by Stephen Schwartz (Pippin, Godspell), a smart and ironic book by Winnie Holzman, and dynamite direction by Joe Mantello. For a Broadway show set in the whimsical and delightfully oddball world of Oz, the set and costume designs were appropriately outlandish. But when it opened on Broadway, Wicked also had two secret weapons: Idina Menzel and Kristin Chenoweth as Elphaba and Galinda, respectively. The green-skinned outcast Elphaba meets the blond and popular Galinda in school, and they go from instant animosity to close friends. When the two girls meet the Wonderful Wizard of Oz, however, everything changes and they're forced to take sides. Today,Wicked is one the hottest Broadway tickets, with productions constantly on tour and around the world. In short, it's never going to stop "Defying Gravity."—David Cote
Did you see Wicked?Tell us what you thought
Wicked review
RELATED: Book of the Week: Kristin Chenoweth's A Little Bit Wicked
Listen to Wicked songs on Spotify
Wicked opening night cast & crew
• Idina Menzel as Elphaba
• Kristin Chenoweth as Glinda
• Joel Grey as The Wonderful Wizard of Oz
• Norbert Leo Butz as Fiyero
• Christopher Fitzgerald as Boq
• Michelle Federer as Nessarose
• Carole Shelley as Madame Morrible
• William Youmans as Doctor Dillamond
• Joe Mantello - Director
• Wayne Cilento - Musical Staging
• Eugene Lee - Scenic Design
• Susan Hilferty - Costume Design
• Kenneth Posner - Lighting Design
• Tony Meola - Sound Design
• Marc Platt, David Stone, Jon B. Platt - Producers
• Stephen Schwartz - Music & Lyrics
• Winnie Holzman - Book
• Based on the novel by Gregory Maguire
2004 Tony Awards
Best Actress in a Musical - Idina Menzel
Best Costume Design - Susan Hilferty
Best Scenic Design - Eugene Lee
2004 Drama Desk Awards
Outstanding Musical
Outstanding Book of a Musical - Winnie Holzman
Outstanding Costume Design - Susan Hilferty
Outstanding Director of a Musical - Joe Mantello
Outstanding Lyrics - Stephen Schwartz
Outstanding Orchestrations - William David Brohn
Outstanding Set Design - Eugene Lee
2005 Grammy Awards
Best Musical Show Album - Original Broadway Cast
Best selling Time Out Offers