Heads up! We're working hard to be accurate – but these are unusual times, so please always check before heading out.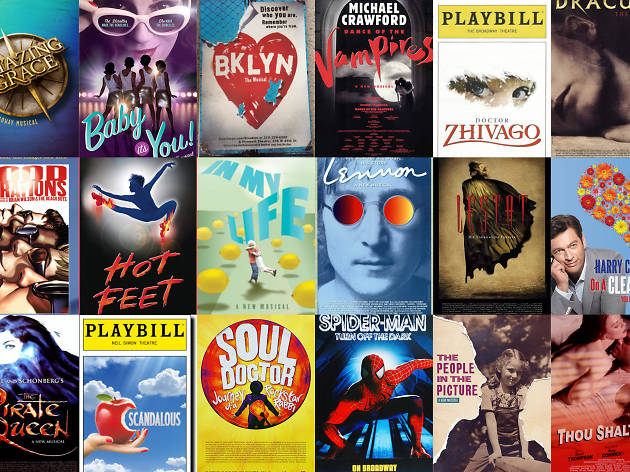 The 20 worst Broadway musicals of the millennium
Once you've seen these song-and-dance bombs, you can't un-see them. They are the very worst Broadway musicals since 2000.
When it comes to Broadway musicals, we try to accentuate the positive. We love to celebrate a genius breakthrough such as Hamilton. We get misty-eyed when the Tony Awards hand out prizes. We curate a list of the best Broadway shows because we want to share our enthusiasm. But anyone who enjoys song-and-dance spectacles has a dark side where they keep a list of the tackiest, dumbest musicals they've ever seen. Yes, there's a flop vulture inside each of us, secretly hoping that musical X, Y or Z coming down the pike is going to be as crappy as it looks. Truth is, there are bad musicals which are merely mediocre and forgettable, and then there are dumpster fires aboard trains that are speeding toward the edge of cliff. Hence this list, a chronological reckoning of the worst Broadway musicals we've seen since 2000, a mix of horribly awkward outsider art, crimes against literature, bottom-feeder jukebox trash and deeply misconceived film-to-musical adaptations. They represent about 50 hours of agony, boredom and embarrassment in the theater. Yet today, we present them and say: Enjoy!
RECOMMENDED: Find every musical on Broadway right now
Worst Broadway musicals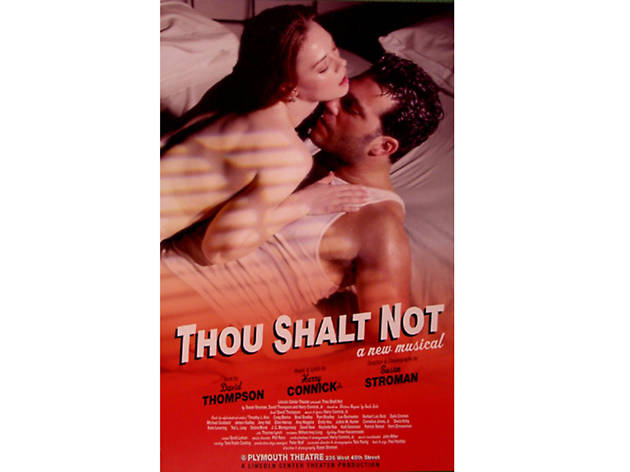 Photograph: Courtesy Thou Salt Not
Director Susan Stroman was on fire after the runaway success of 2001's The Producers, but she doused her momentum in shallow water later that year at the helm of Harry Connick Jr.'s musical tragedy, set in 1940s New Orleans.
Opening date: October 25, 2001
Performances: 85
From Jason Zinoman's review: "Lincoln Center's vulgar adaptation of Emile Zola's Thérèse Raquin violates the first commandment of theater: Thou shalt not start slowly. What follows, if you need to know, is a misguided laughingstock of the variety that only Broadway can produce. Thou Shalt Not is a story of murder, green and sin—with a little tap dancing thrown in."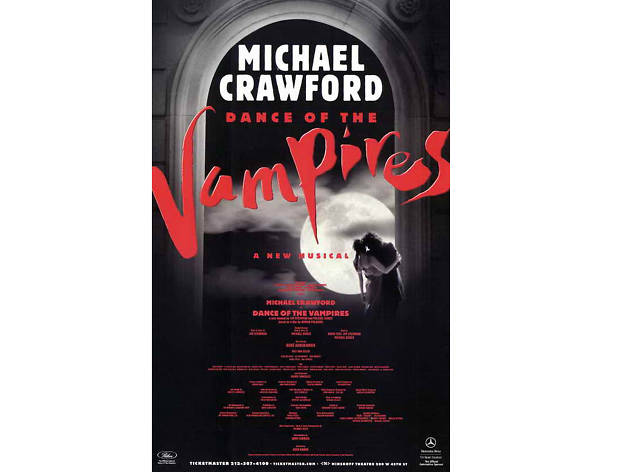 Photograph: Courtesy Dance of the Vampires
Michael Crawford sucked hard as an aristocratic neck-biter pursued by a vampire hunter somewhere in the Carpathian Mountains. The bombastic, campy score was by Jim Steinman, including his hit "Total Eclipse of the Heart."
Opening date: December 9, 2002
Performances: 56
From Jason Zinoman's review: "Subtle, this ain't. The overamped Vampires doesn't just preach that bigger is better. Louder, brighter and hammier work too. Why have one dancing vampire, when you can crowd the stage with half a dozen Draculas kickin' up their heels?"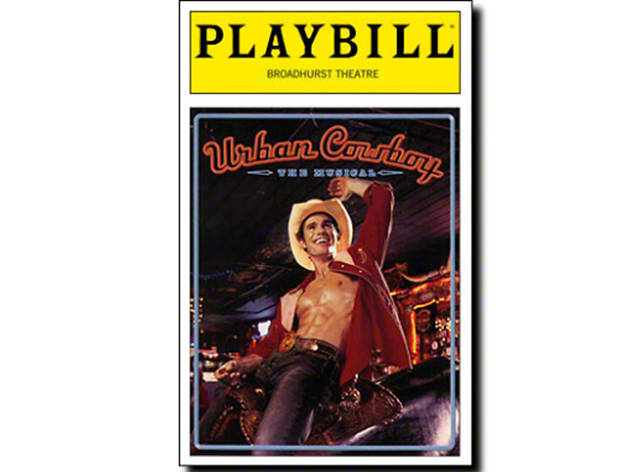 Photograph: Courtesy Urban Cowboy
A Texas honky-tonk with a mechanical bull (stay on it and win a cash prize) was the main setting for this country & western rom-com about a woman who has to choose between an ex-con and a hardworkin' good ole boy.
Opening date: March 27, 2003
Performances: 60
From David Cote's review: "When not relying on pop-country classics and bump 'n' grind line-dancing extravaganzas, the flimsy book veers between dumb jokes and pathetic stabs at character development. Woe betide anyone hankering for a well-crafted musical. You'd be looking for art in all the wrong places."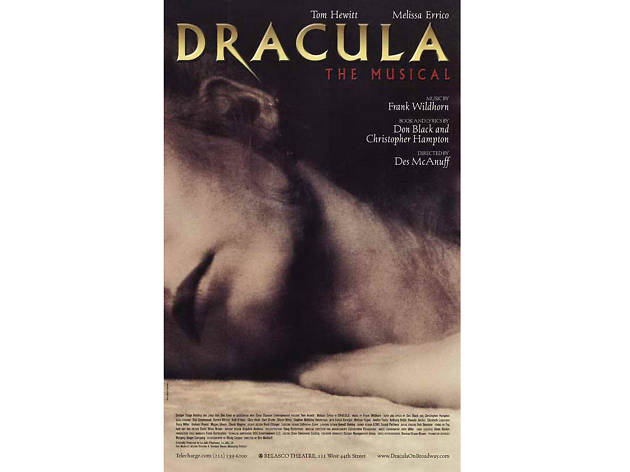 Photograph: Courtesy Dracula
Hoping to reproduce the success of his awful but long-running Jekyll & Hyde, composer Frank Wildhorn returned to Broadway with a synth-heavy, ultrabombastic musical fright fest that had critics running for rhetorical garlic.
Opening date: August 19, 2004
Performances: 157
From Adam Feldman's review: "Dracula plays like the longest and drippiest Meat Loaf video over, a dunderheaded pseudoromance that travesties Bram Stoker's novel. (A Dracula who emerges from his coffin to sing 'It's hard to make each moment count when you're alone / Maybe that's all I need to know' is unlikely to strike fear into anyone, except those with taste in lyrics.)"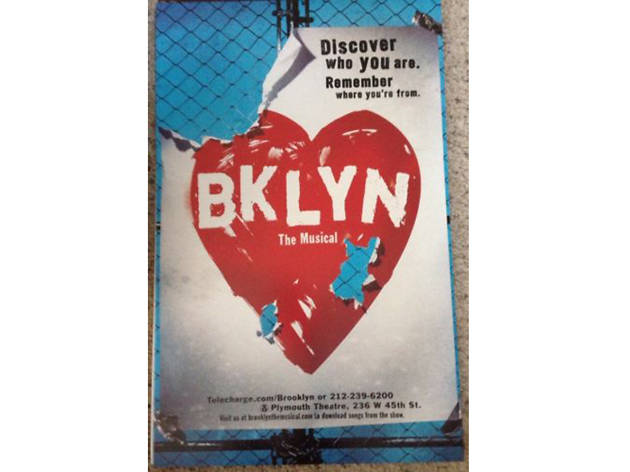 Photograph: Courtesy Brooklyn
A cast of five wore garbage, and sang it, in this loud and bizarre musical, presented as a play-within-a-play by homeless musicians under a bridge. Somehow it all ended with a sing-off between a French convent girl and an evil black diva at Madison Square Garden.
Opening date: October 21, 2004
Performances: 284
From David Cote's review: "The latest example of urban blight is Brooklyn, by far the biggest eyesore, earsore and brainsore on the Great White Way. An infantile urban fable periodically pierced by American Idol–style bellowing, Brooklyn wallows in trash of every kind. What it deserves from any self-respecting inhabitant of the five boroughs is a loud Bronx cheer."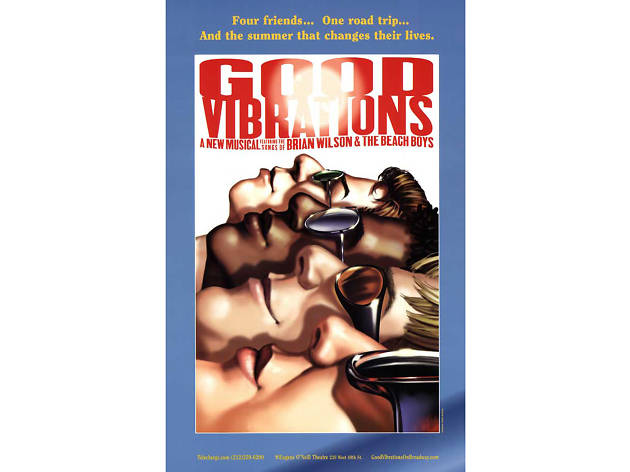 Photograph: Courtesy Good Vibrations
More than 30 Beach Boys songs were crammed into this story about a geeky high-school graduate and her three friends on a cross-country sojourn to California for surfing and romance.
Opening date: February 2, 2005
Performances: 94
From David Cote's review: "It's the kind of embarrassing fiasco that only a committee of gutless and tasteless Broadway producers could foist on the public. The deformed hate child Mamma Mia! and Movin' Out, it aspires to the ditsy hit-parade nostalgia of the former and the aerobic dance appeal of the latter."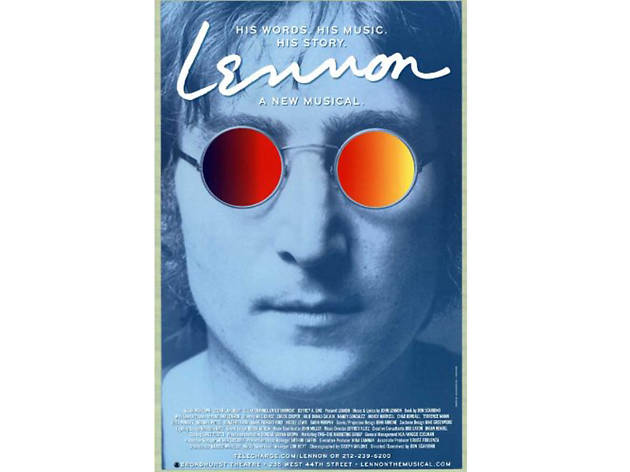 Photograph: Courtesy Lennon
Another jukebox-musical misfire, this one with songs by visionary ex-Beatle John Lennon. A diverse nine-member ensemble trudged its way through Lennon's hits in an abstract, high-concept staging.
Opening date: August 14, 2005
Performances: 49
From David Cote's review: "A '70s-nostalgia wallow and peacenik hagiography implicitly pegged to the war in Iraq. Advance hype on this show was misleadingly dire. It's not the car crash that flop vultures have hoped for, but that's only because its engine never starts."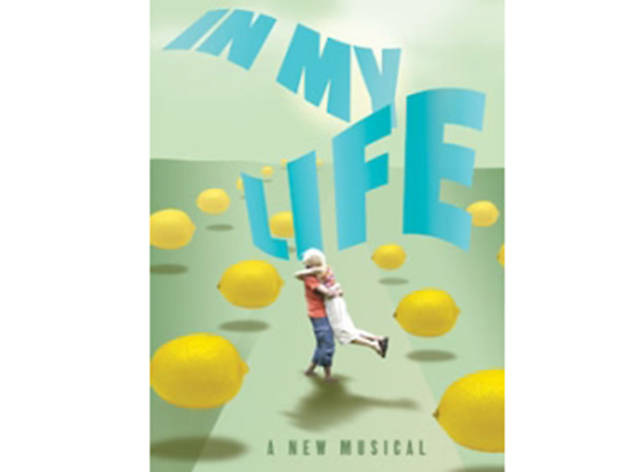 Photograph: Courtesy In My Life
Joseph Brooks was best known for the treacly pop ballad "You Light Up My Life" when he wrote, directed and produced this gobsmacker about a young man with Tourette syndrome and a brain tumor. In the show's takeaway number, a swishy angel sang "There's a little rumor / Someone's got a tumor," then danced with a skeleton.
Opening Date: October 20, 2005
Performances: 61
From David Cote's review: "Delusions of grandeur clearly attended the clueless construction of this musical, in which people fall I love with undetectable chemistry, suffer without arousing pity and die with no other consequence than relief. Those who decry shows made by committee should be careful what they wish for: In My Life is the sound of one man flopping."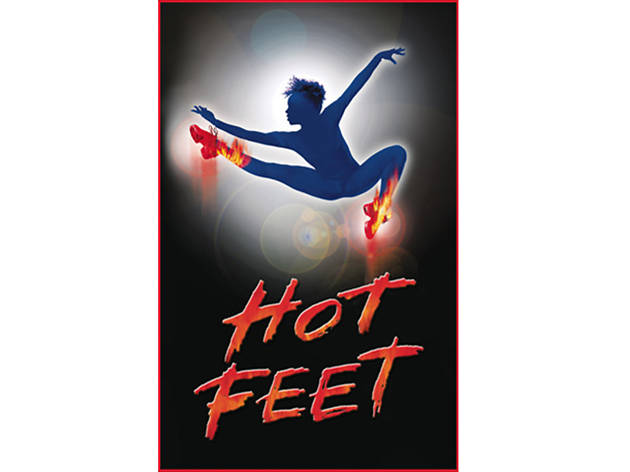 Photograph: Courtesy Hot Feet
An African-American twist on Hans Christian Andersen's short story "The Red Shoes" and Michael Powell's 1948 movie, scored to pop hits by Earth, Wind & Fire. Maurice Hines choreographed and directed this flat-footed fable about a young dancer mixed up with a satanic impresario.
Opening date: April 30, 2006
Performances: 97
From David Cote's review: "This overamped, overacted eyesore barely sustains interest beyond the morbid kind: What new terpsichorean travesty will they foist on us next? In seeking to force the Faustian moral into a modern-day African-American context, Hines displays either flagrant ignorance, cynicism—or both."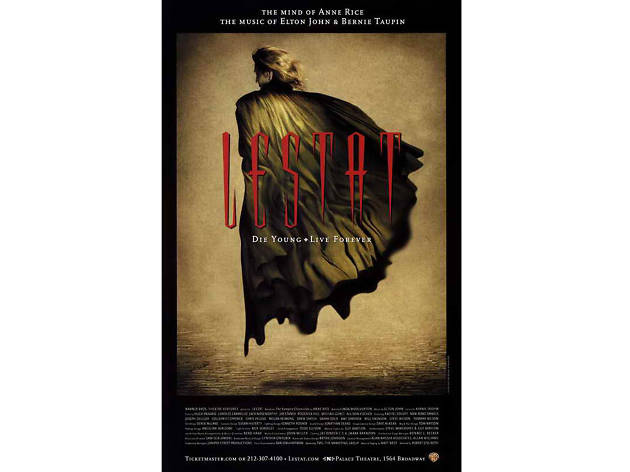 Photograph: Courtesy Lestat
After the Dance of the Vampires and Dracula fiascos, Broadway hardly needed another bloodsucker musical, but it got a third anyhow in this Anne Rice adaptation, with a score by Elton John and Bernie Taupin. This one put the nail in the coffin—for now, at least.
Opening date: April 25, 2006
Performances: 39
From Adam Feldman's review: "Like any bogeyman in a B-grade fright flick, the vampire musical won't stay dead. Just when it seemed safe to go to Broadway again, Lestat has swooped into the Palace. Is Elton John's undead musical much better than its predecessors? The short answer is: no. The long answer is: no, no, no. Episodic and maudlin, the show is bound together by crimson kitsch."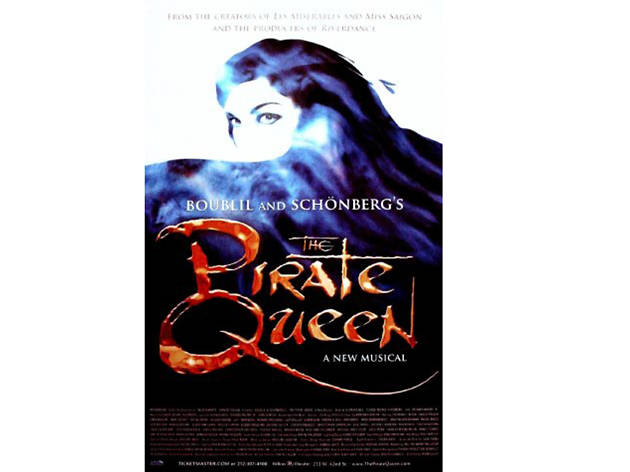 Photograph: Courtesy The Pirate Queen
The buccaneering hero of this leaky historical musical by Les Misérables creators Alain Boublil and Claude-Michel Schönberg was a female raider who gives England's Elizabeth I trouble on the high seas.
Opening date: April 5, 2007
Performances: 85
From David Cote's review: "Even from the most crassly pandering point of view, The Pirate Queen is a total failure: not even good schlock. In paralleling the loves and lives of Elizabeth I and Irish rebel-cum-sea captain Grace O'Malley, the producers clearly want to tap into the teen-girl Wicked market. If only the creative team had the courage of its lack of conviction. It puts the aar back in aartless gaarbage."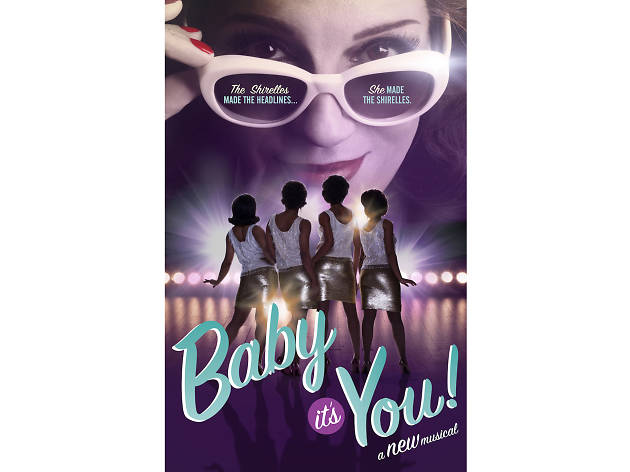 Photograph: Courtesy Baby It's You
Although this jukebox musical was built around the songs of the Shirelles (with the glaring exception of their biggest hit, "Will You Love Me Tomorrow"), the African-American singers took a back seat to the story of their producer, a Jewish New Jersey housewife played by Beth Leavel.
Opening date: April 27, 2011
Performances: 148
From David Cote's review: "Baby It's You! touches on a few worthy topics—payola, interracial romance, Brill Building song-factory practices—and manages to drain each of tension and subtlety. The big-voiced, warmly rueful Leavel moves heaven and earth to make us root for plucky Florence. Whole seconds pass in which you forget how dumb and shoddy the show is; she's that good."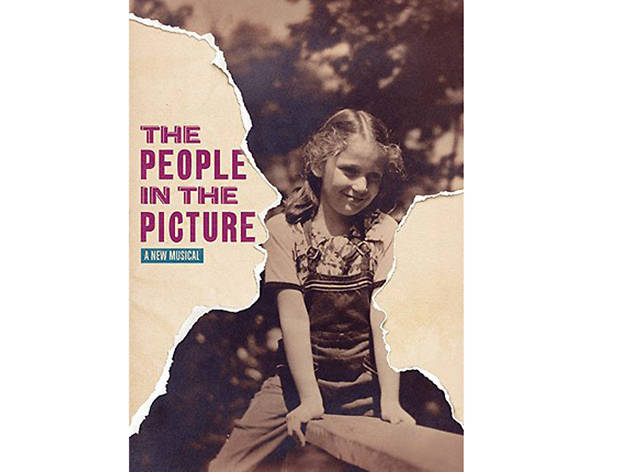 Photograph: Courtesy The People in the Picture
The People in the Picture
Donna Murphy played a Jewish bubbe regaling her granddaughter with tales of her friends in the Warsaw Ghetto. Who doesn't love a tear-jerking musical about the Holocaust? As it turns out, a lot of people don't.
Opening date: April 11, 2011
Performances: 60
From Adam Feldman's review: "The People in the Picture renders its story the way fat is rendered in an old Jewish home: over low heat, with traditional tools, in the service of making schmaltz. Iris Rainer Dart's sincere, well-meaning musical caters to a taste for sentiment spread thick. But crying at this show is like crying at sliced onions."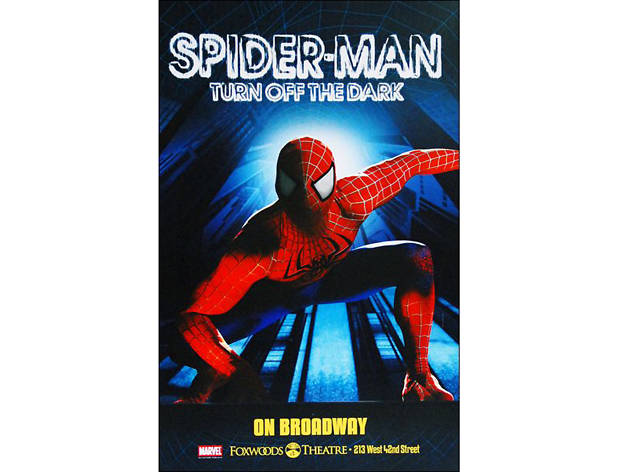 Photograph: Courtesy Spider-Man: Turn Off the Dark
Spider-Man: Turn Off the Dark
Julie Taymor could not get the Bono-and-the-Edge-scored comic-book musical off the ground. Six months of previews, onstage injuries, vicious, gossipy pans and a $75 million-dollar un-recouped budget made it the flop to end all flops.
Opening date: June 14, 2011
Performances: 1066
From David Cote's review: "Spider-Man is a crummy, pandering kids' musical pretending to be a new form of entertainment—a "circus rock drama," as Taymor claims with Barnum-level swagger. One of the saddest things is how dehumanized and humorless the whole affair feels. One thinks of the goofy but cheerful insults the web-slinger lobs at enemies in the middle of fights; there's an attempt to inject one-liners here and there, but they don't land or prompt even a giggle."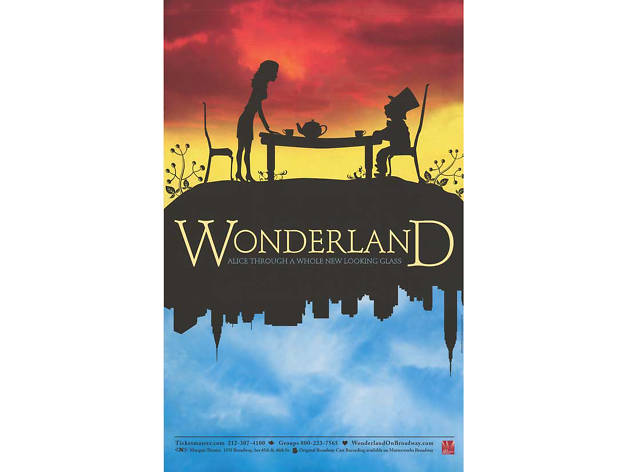 Photograph: Courtesy Wonderland
Ever eager to put his stamp on public-domain material, Dracula tunesmith Frank Wildhorn dragged Lewis Carroll's beloved Alice down a dingy rabbit hole in this joylessly energetic blunder.
Opening date: April 17, 2011
Performances: 33
From Adam Feldman's review: "'Tis Wildhorn, and the hapless cast / Does direly gambol on the stage. / All flimsy is the plot half-assed, / Not right for any age. / Beware of Wonderland, I warn! / The jokes that cloy, the scenes that flop! / Beware the humdrum words and scorn / The spurious, bland rock-pop!"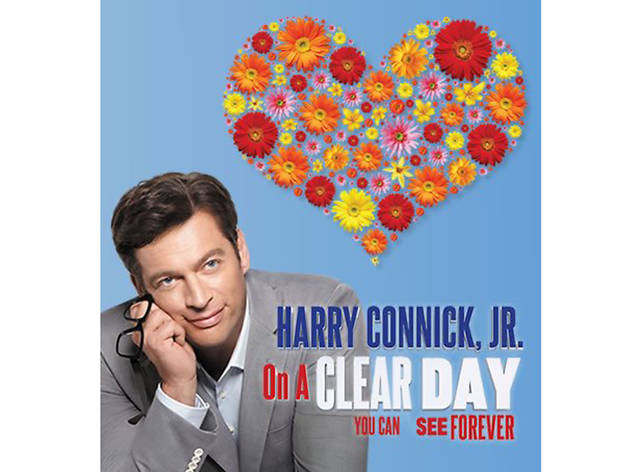 Photograph: Courtesy On a Clear Day You Can See Forever
On a Clear Day You Can See Forever
The 1965 version of this musical was a famous mess about extrasensory perception, past lives and a kooky gal with a magical green thumb. The 2011 revisal, rewritten extensively enough to be considered a new show with an old score, made it even murkier.
Opening date: December 11, 2011
Performances: 57
From David Cote's review: "It was broke, but they sure ain't fixed it. The famously flawed 1965 Burton Lane–Alan Jay Lerner romantic comedy has been reincarnated into a clunky bore that switches time periods and gender, inserts a gay subplot and turns its putative hero into a creepy, manipulative stalker."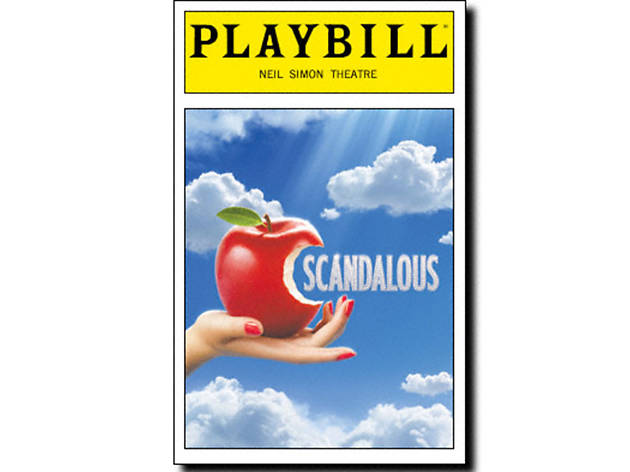 Photograph: Courtesy Scandalous
Morning talk-show host Kathie Lee Gifford penned the book, lyrics and some music for this manic, grating paean to the life and work of controversial Hollywood spiritual leader Aimee Semple McPherson (1890–1944).
Opening date: November 15, 2012
Performances: 29
From David Cote's review: "It's a CliffsNotes take on the 20th-century evangelist, a trinity of camp, kitsch and middlebrow morality that, through uncritical worship, makes its hero the least interesting person onstage—despite throat-shredding vocal pyrotechnics. I have seen worse shows, but few as wild-eyed and zealously wrongheaded. Carolee Carmello's strident, belt-first-ask-questions-later approach to McPherson leaves very little room for subtlety or growth."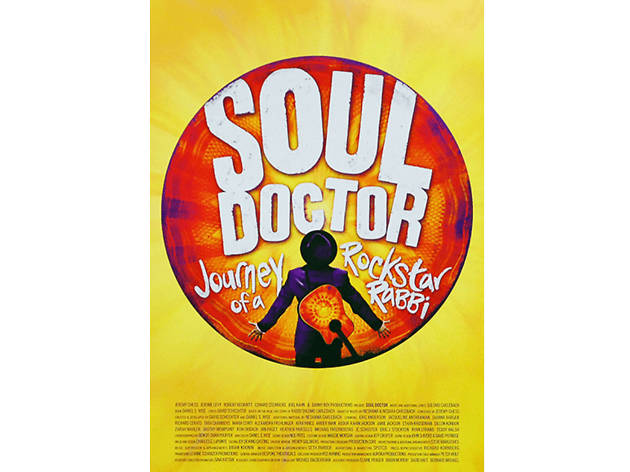 Photograph: Courtesy Soul Doctor
Shlomo Carlebach was a charismatic Hasid who used folky, catchy tunes to spread a hippie-friendly message of spirituality in the 1960s and beyond. This short-lived tuner didn't win him any converts.
Opening date: August 15, 2013
Performances: 66
From Adam Feldman's review: "Gevalt! The best that can be said about this strange Broadway musical, based on the life and music of 'singing rabbi' Shlomo Carlebach, is that it isn't as bad as it sounds. But the show digs shallowly into its central character, and often rings false. Reverent to a fault, Soul Doctor bleaches a story that cries out for tie-dye."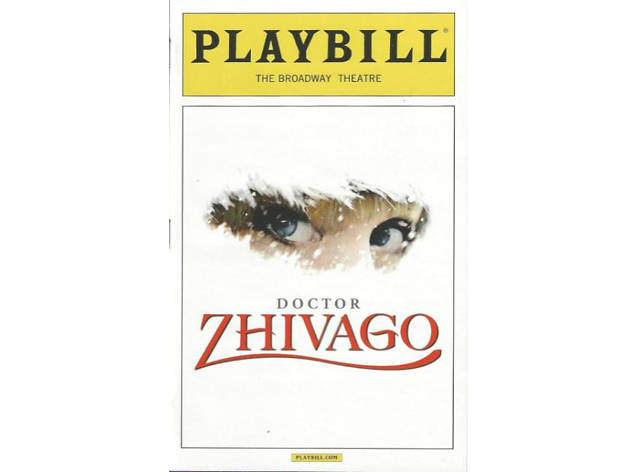 Photograph: Courtesy Doctor Zhivago
Boris Pasternak's novel of life before and after the 1917 Russian Revolution was the fodder for this lumbering dud. An idealistic physician survives World War I, sadistic Soviets and multiple hardships, all while pursuing the woman he loves.
Opening date: April 21, 2015
Performances: 23
From David Cote's review: "No amount of Lucy Simon's syrupy, portentous music—swamping Michael Korie and Amy Powers's workmanlike lyrics—can make us care for the synthetic, drably colored pageant. Des McAnuff's staging looks expensive but ugly, with cheesy video close‑ups of actors, giant Soviet propaganda posters, eruptions of fire and the occasional explosion or gunshot to wake us up. To Siberia with it."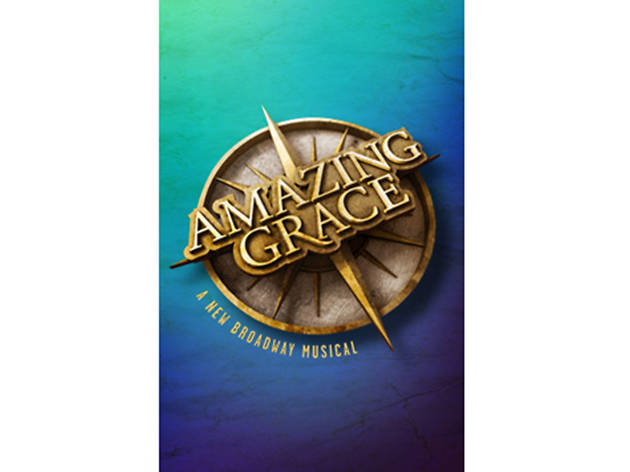 Photograph: Courtesy Amazing Grace
First-time composer-lyricist and book writer Christopher Smith took inspiration from the life and religious conversion of John Newton, a British slave trader who later in life wrote lyrics for the hymn "Amazing Grace."
Opening date: July 16, 2015
Performances: 116
From David Cote's review: "A clunky period piece broken up by bombastic, generic anthems. Personally, I expect poetic license in the theater, but it should serve a strong artistic or political vision. Amazing Grace has neither. It comes out strongly against slavery; well done. But it mainly proves that folks are willing to burn piles of money trying to resurrect the 1980s-style megamusical."
Looking to see a show?
Halfway through 2016 we salute the best musicals, plays, revivals and other theater on Broadway and Off