The five best affordable apartments in NYC (week of July 6)
At about $1,000 per person, these NYC abodes—scattered across Manhattan and Brooklyn—are worth the money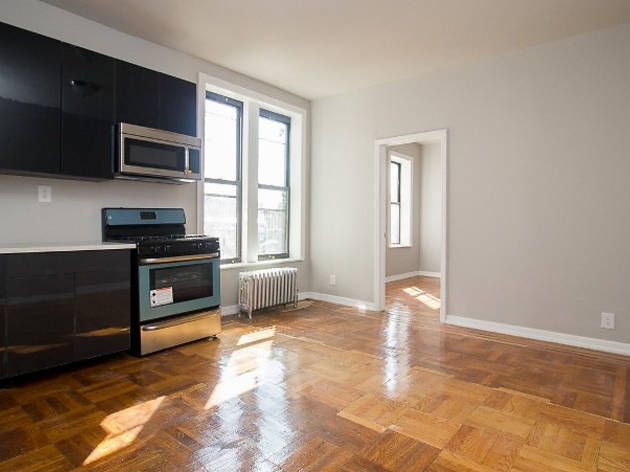 Affordable apartments in NYC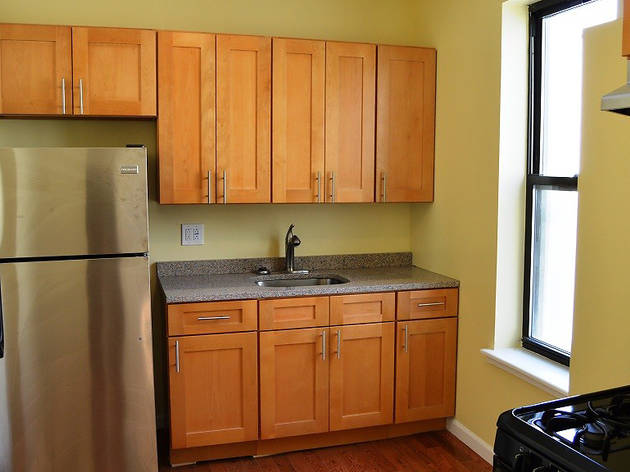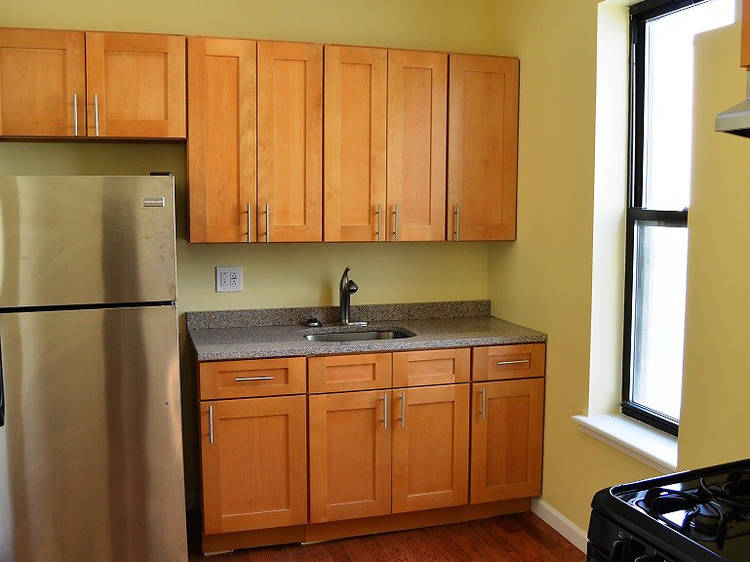 Two bedroom in Greenwood Heights for $2,075/month ($1,038 per person)
Living near a graveyard might freak some people out, but the beautiful historic Green-Wood Cemetery, with its rolling hills, cultural events and trolley tours is a different beast. Located just a block away from said cemetery, this abode gives you a lovely, no-frills true two bedroom for a price unheard of in neighboring Park Slope. Check out the restaurants closer to Prospect Park and mosey back here on a warm night.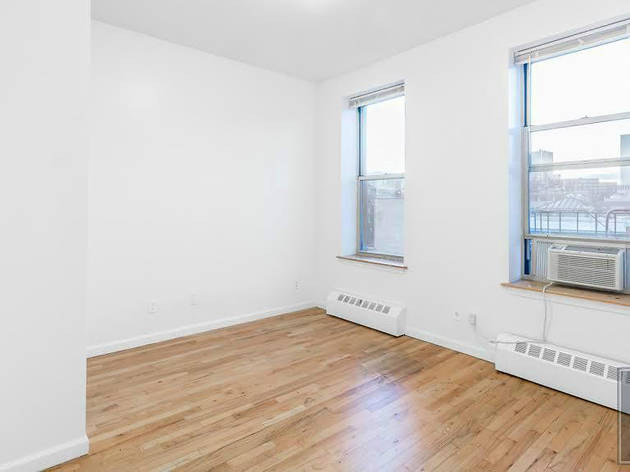 Two bedroom in East Harlem for $2,200/month ($1,100 per person)
With an almost blindingly bright and pristine kitchen and renovations throughout, this updated East Harlem apartment is perfect for those who care deeply about that clean, sharp look. Though far east on First Avenue, the 103rd cross street means you're close to cross town busses and the idyllic, less crowded northern portion of Central Park. Another added bonus? There's just as many bathrooms as there are bedrooms (two), so you can take your time grooming before hitting up the plethora of nearby restaurants and bars.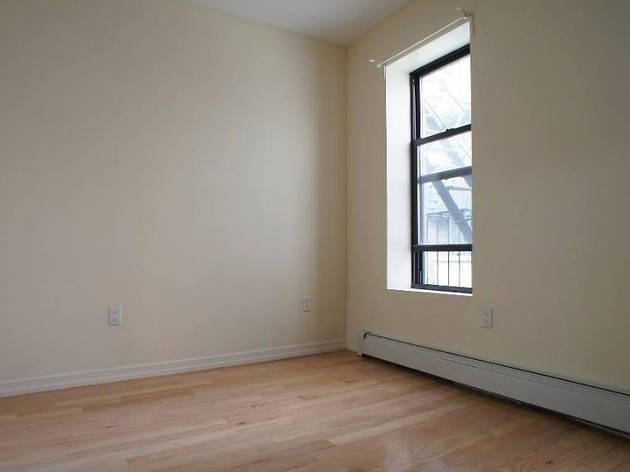 Two bedroom in Two Bridges for $2,200/month ($1,100 per person)
A Lower East Side apartment with some old-school charm—exposed brick, dramatic natural lighting and french doors—this place is a steal considering how cool the surrounding area is and it's convenience to both the F train and downtown Manhattan, especially for residents with a bike. In addition to those high ceilings, whoever snags this place also gets a dishwasher and in-unit washer dryer.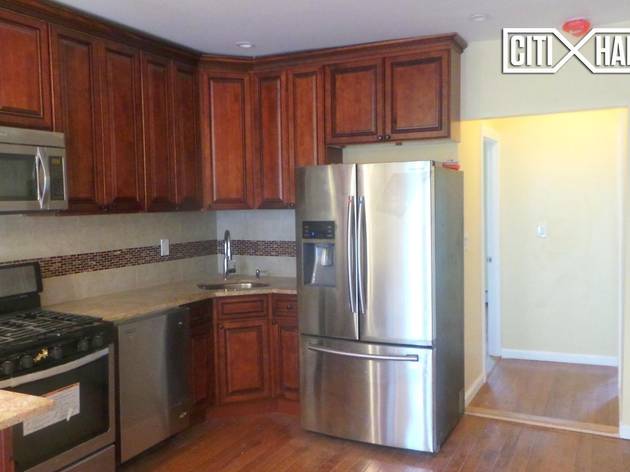 Two bedroom in Bedford-Stuyvesant for $2,156/month ($1,028 per person)
Not only is this two bedroom located in one of Brooklyn's fastest growing neighborhoods, it's also charming to boot. As a first floor apartment in a townhouse, there's plenty of classic details like the molding around the windows and the brick fireplace with the modern touches you want, like a fully-updated kitchen, in-unit laundry and virtual doorman service for extra security. Pets are welcome here, so tell Fido the good news.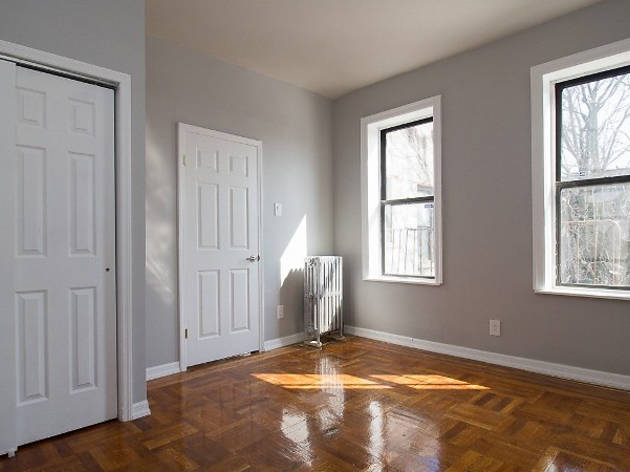 Three bedroom in Crown Heights for $2,999/month ($1,000 per person)
In Crown Heights, a nabe where rent prices have ballooned in recent years, any place that's going for a grand a person is a steal, especially if it's been so nicely updated as this pre-war beauty. The spacious pad has plenty of room to spread out—it even has two full bathrooms and half bath. There's eateries and beer gardens a plenty within a short walk, but if you do want to stay in those beautiful appliances and ample kitchen cabinets should come in handy.
Looking for more ways to save money?
What can $12 get you in this town? Plenty! Discover hundreds of cheap things to do in New York City.
Read more
Sponsored listing
Hotel Chantelle
With three levels for dining and drinking, this bar on the Lower East Side has become a favorite with the party crowd. Revelers looking for a night on the town can reserve bottle service in either the lobby, rooftop or underground club. You can return the next morning for boozy brunch to feast on options like an acai bowl ($13.92), a Maine lobster benedict ($24.92) or the duck leg confit with cheddar waffles ($26.92). Keep the party going with a white sangria punch bowl that serves up to 12 people ($38). At dinner, you might start with tuna poké cigars ($17.92) or order the truffle fondue for the table ($38.92). Entrees include seared diver scallops with corn puree, maple-glazed bacon and a sunny-side-up quail egg ($29.92), orecchiette with broccoli, Italian sausage and arugula ($23.92) and a 60-day dry-aged burger topped with blue cheese and sauteed onions ($24.92).
Venue says: "Your week night spot for creative, American dining and speciality cocktails on our heated rooftop. Happy Hour Wednesday-Friday 5pm-7pm!"