Heads up! We're working hard to be accurate – but these are unusual times, so please always check before heading out.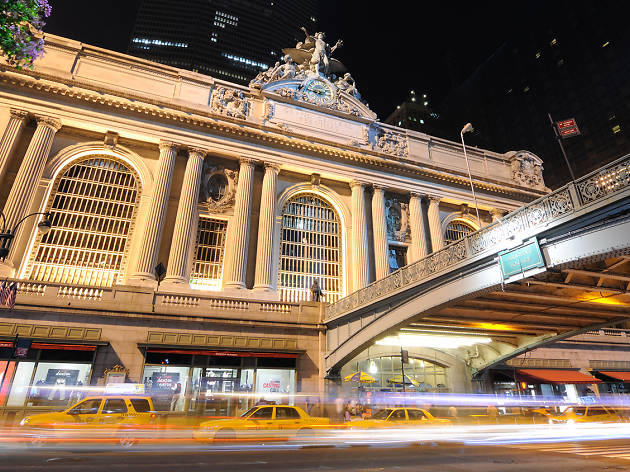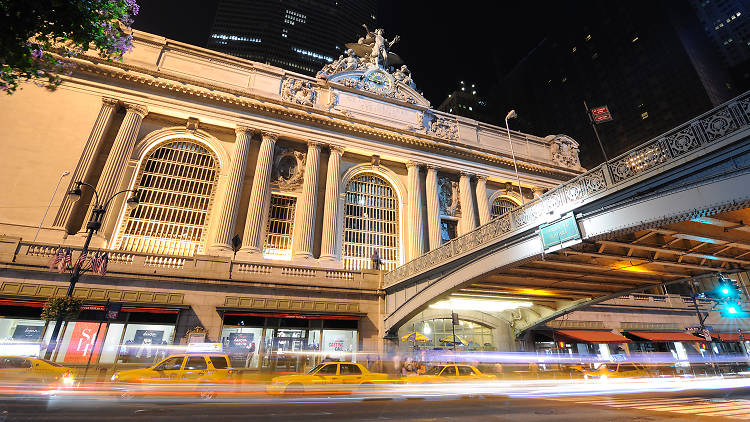 10 fascinating architecture tours in NYC
Uncover new layers of city history on architecture tours of NYC neighborhoods such as Flatbush and Mount Morris Park
In a city where the skyline itself qualifies as one of the best New York attractions, you'd be remiss not to take an architecture tour in NYC. You'll spy some of the most beautiful NYC buildings, including the Flatiron building, St. Patrick's Cathedral and the Woolworth building. These walking tours in NYC all cover different architecture styles, from the Victorian homes in Flatbush to the Art Deco Chrysler Building to the brownstones in Brooklyn Heights. Reserve your spot on one of these architecture tours in NYC now and prepare to be amazed by Gotham's landmarks.
RECOMMENDED: Full guide to New York City tours
Architecture tours in NYC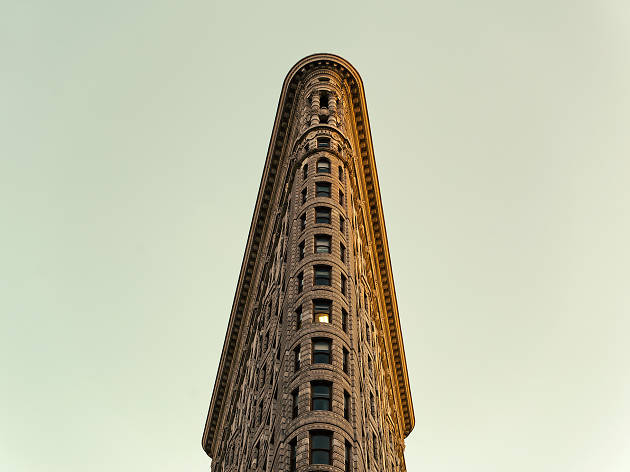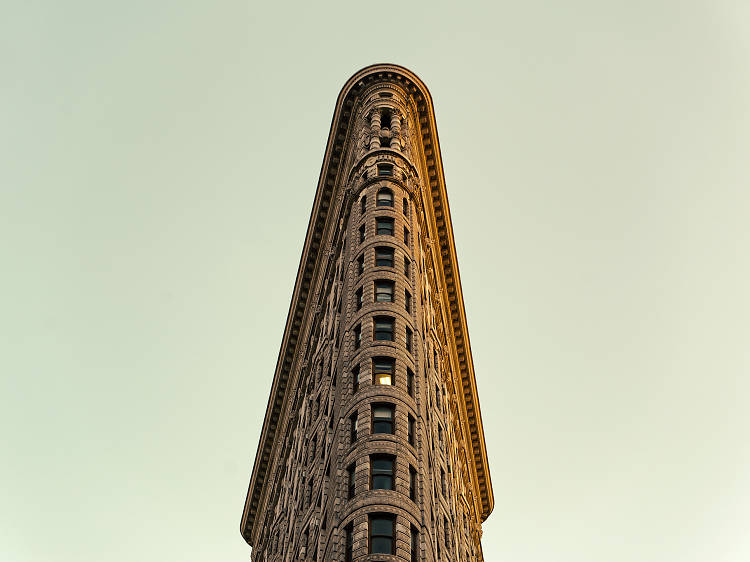 Photograph: Shutterstock
Flatiron Food, Architecture and History Tour
Perhaps no building in New York City stands out more than the Flatiron Building, the triangular landmark sandwiched between Fifth Avenue and Broadway. Get an up close and personal look at the iconic piece of architecture on this three-hour tour of the neighborhood. You'll also learn a bit of Union Square history, sample local bites like the babka at Breads Bakery and have plenty of opportunities to snap photos. $50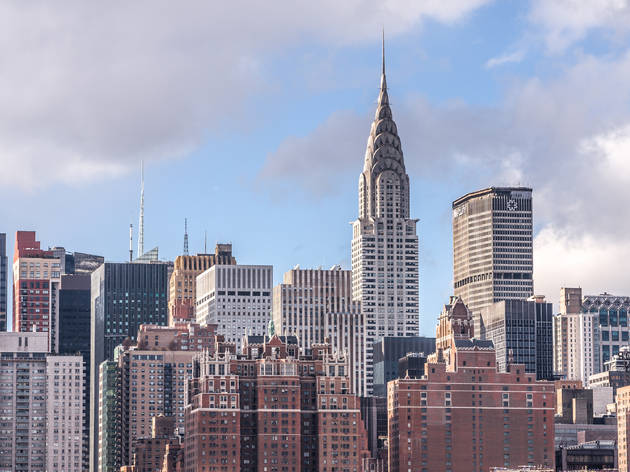 Photograph: Shutterstock
Highlights of Midtown Architectural Tour
The Chrysler Building, Grand Central Station, Tudor City, Times Square: So many of the city's best-known buildings are clustered around Midtown. Join this three-hour walking tour to peer up at the skyscraper spires and even step inside a few of the buildings' lobbies. You'll walk away with a comprehensive understanding of the Midtown's history. $35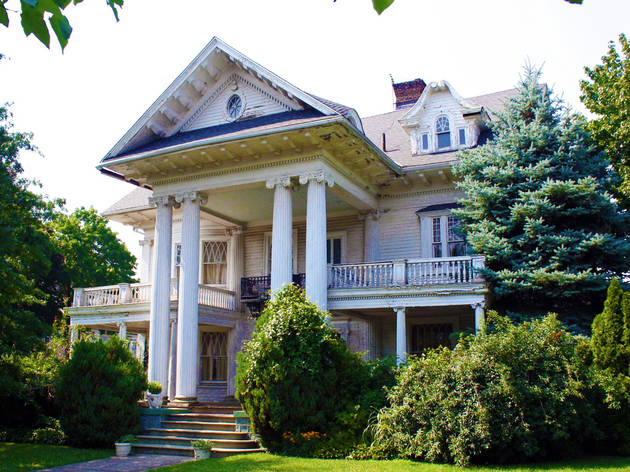 Photograph: Courtesy CC/Flickr/Troy Trolley
Victorian Flatbush Walking Tour
The name "Victorian Flatbush" is a bit of a misnomer, as the neighborhood actually includes stately Queen Anne, colonial, Tudor and neo-Revival homes. Tour the area to spot countless examples of stunning architecture, a church that Peter Stuyvesant founded in 1654 and the city's oldest high school. This walk also offers a glimpse at the process of gentrification—a controversial topic in this neck of the woods. $25
Photograph: Courtesy CC/Flickr/Troy Trolley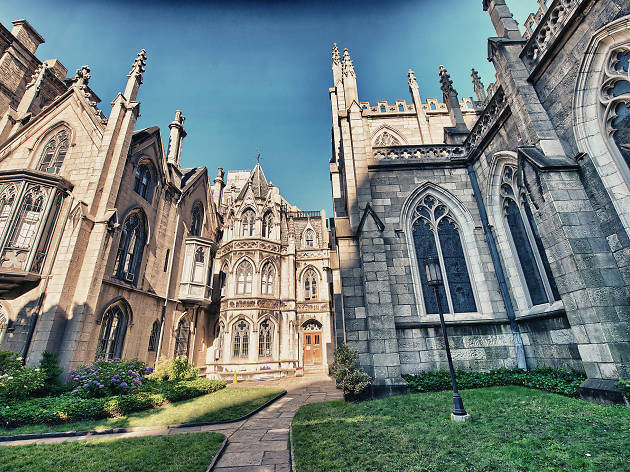 Photograph: Shutterstock
Lower Manhattan: Secrets of Downtown Architecture Tour
The oldest neighborhood in Manhattan is also the furthest south: the Financial District. Here, you'll find taverns frequented by George Washington and other Revolutionary War soldiers, the neoclassical facade of the New York Stock Exchange, the wobbly cobblestones of Stone Street and other remnants of the 18th century. After all, if you want to see how far New York has come, you have to trace history all the way back to the beginning. $35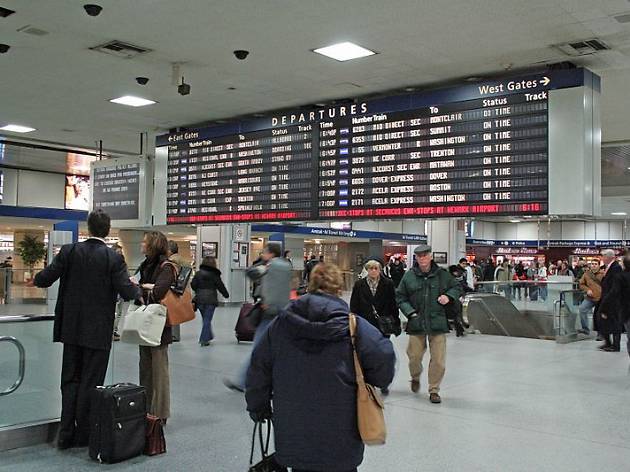 Photograph: Courtesy CC/Wikimedia Commons/Alan Turkus
Tour of the Remnants of Penn Station
Grimy modern-day Penn Station doesn't exactly seem like an architectural landmark, what with its filthy waiting areas and leaking sewage. Still, the transit hub serving more than 650,000 commuters a day is a crucial part of the fabric of this city and has been since the original building was completed in 1910. Though the first structure was demolished in 1963, you can still find a few vestiges from the past if you know where to look. Uncover some of the station's artifacts and plenty of its history on this 90-minute tour. You'll feel like an amateur archaeologist as you look for clues hidden in plain sight. $35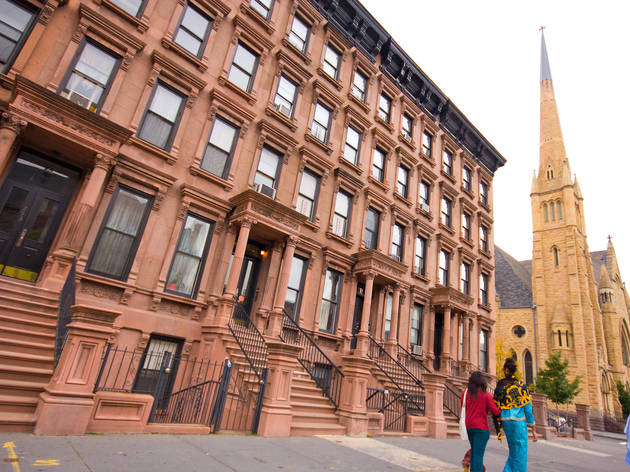 Photograph: Shutterstock
Harlem Walking Tour of Mount Morris Park Historic District
Not many tourists venture north of Central Park, but those looking for interesting architecture ought to. Harlem's Mount Morris Park Historic District covers 16 blocks of Gilded Age buildings, from splendid homes to gorgeous churches. Get acquainted with the area on a three-hour walking tour of the neighborhood, capped off with lunch at a local restaurant. $65.35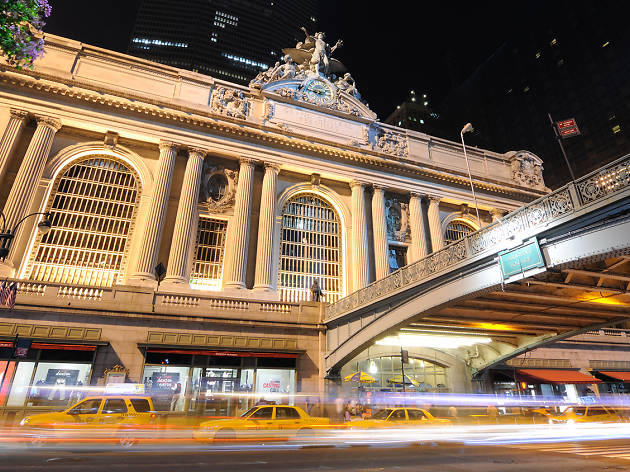 Photograph: Shutterstock/Sean Pavone
Small Group Walking Tour of New York City Architecture
These three-hour tours are all led by urban planners, architects or historians who happen to also be lifelong New Yorkers—city experts twice over. Your guide will cover the evolution of Gotham's architecture, from the late 19th century through today. Expect to see a wide variety of styles including the Beaux Arts facade of Grand Central Terminal and the ornamental exterior of Tudor City. $86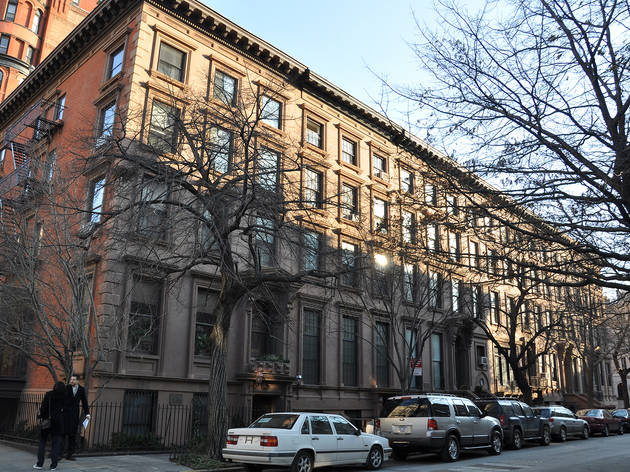 Photograph: Courtesy CC/Flickr/Jay Woodworth
Brownstone Brooklyn Heights and DUMBO Walking Tour
Though DUMBO is just east of Brooklyn Heights, the two neighborhoods could not have more different architectural styles. Brooklyn Heights is full of brownstone townhouses built in the 1800s, an area known as America's first suburb. The cobblestone streets of DUMBO, on the other hand, run between trendy lofts, galleries and boutiques built inside repurposed factories and warehouses. Explore both areas on a two-hour walking tour to get a feel for the western part of the borough. $24
Photograph: Courtesy CC/Flickr/Jay Woodworth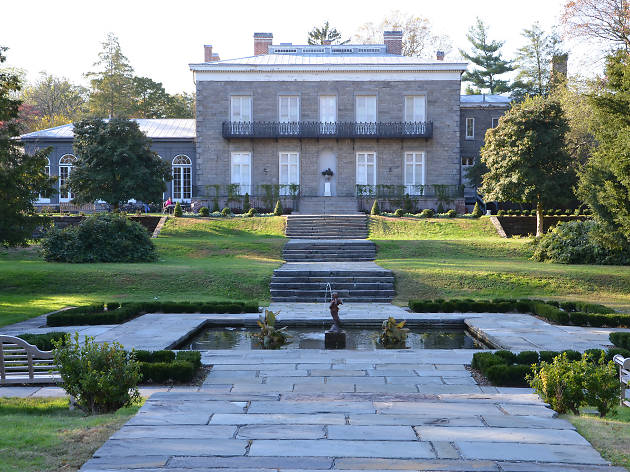 Photograph: Bartow-Pell Mansion Museum
Private Historic Tour of the Bronx from Manhattan
European settlers first came to the Bronx in the 1600s—in fact, the borough's name comes from Jonas Bronck, the Scandinavian immigrant who first settled in Mott Haven in 1639. Trace the history of the Bronx through its architecture on this private half-day tour. You'll visit the Grecian-style Bartow-Pell Mansion built in 1842, cross the Art Deco–influenced Triborough Bridge and even explore the quaint nautical scene on City Island. $200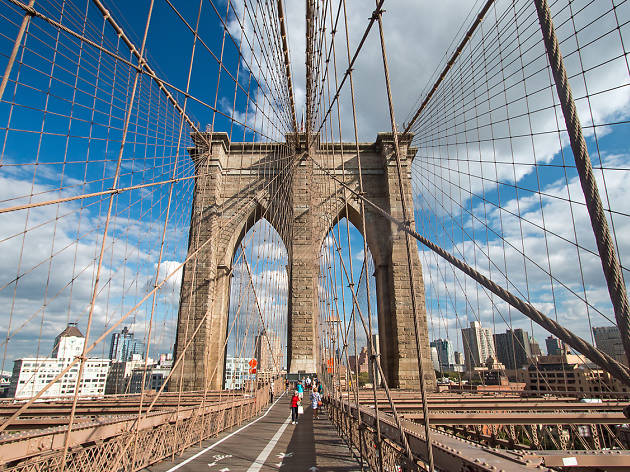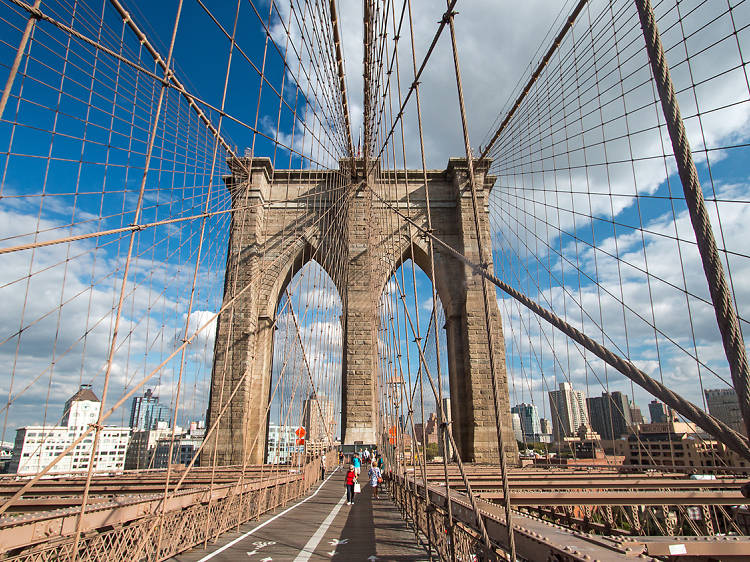 Photograph: Courtesy CC/Flickr/Andrea Schaffer
AIANY Manhattan Bridges and Infrastructure Tour
New York City's vast network of subways, streets, bridges and tunnels is nothing short of an urban wonder, when you stop to think about it. Devote a few hours to understanding the city's bridges as you pass under each of them on a boat tour up the East River. The tour is accredited by the American Institute of Architects and led by professors from Parsons and FIT, so come prepared for a scholarly dive into city infrastructure. $78
Photograph: Courtesy CC/Flickr/Andrea Schaffer
Looking for more tours in NYC?
Spot Carrie Bradshaw's stoop from Sex and the City, the Bada Bing! strip joint from The Sopranos and that famous subway grate from The Seven-Year Itch on these tours