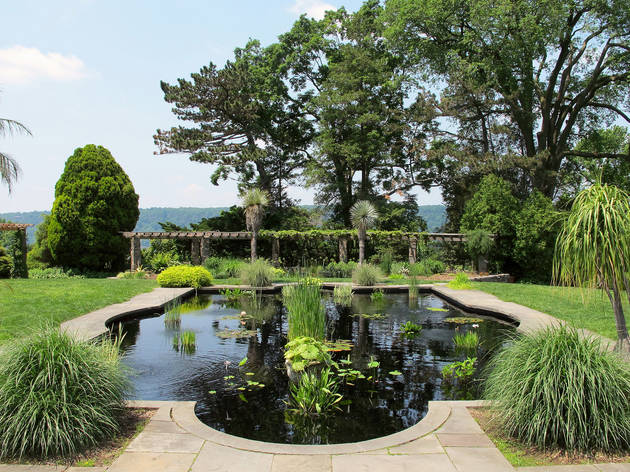 The best places to play hooky from work in NYC
It's easy to forget about your responsibilities when you're kicking back by the pool or exploring a gorgeous garden
Channel Ferris Bueller and plan an epic day off for yourself at one of the best places to play hooky in NYC. Wandering through the top art museums, lounging by a swimming pool or getting pampered at one of the best spas in NYC feels so much more decadent on a weekday. So go ahead, call in sick today—we won't tell.
Best places to play hooky from work in NYC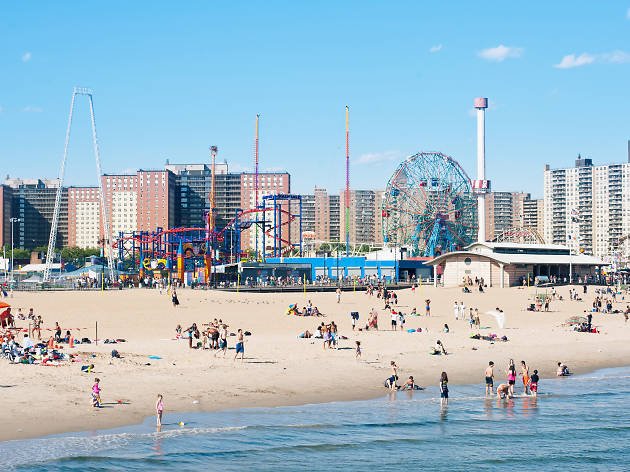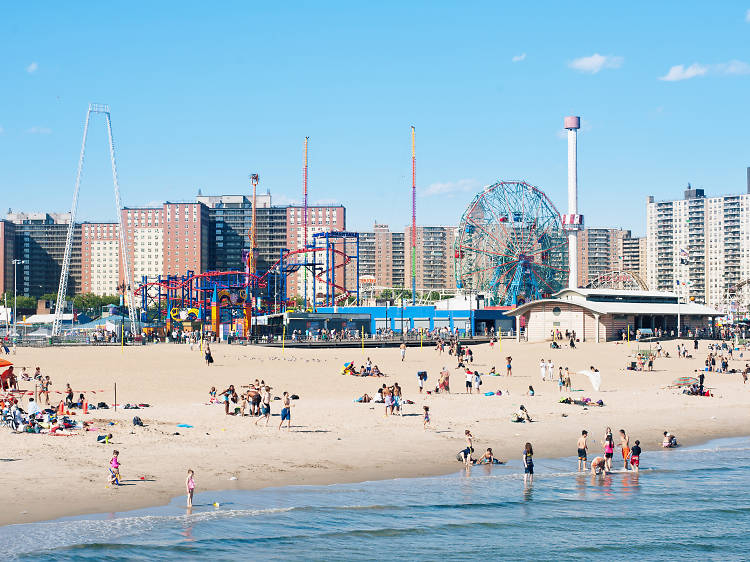 Once your feet hit the boardwalk, you'll feel like a kid again. Scream your lungs out on the slightly rickety 90-year-old Cyclone or the stomach-churning 100-foot drop on the Thunderbolt. A word to the wise: You might want to wait until after the coasters to indulge in a Nathan's Famous hot dog and Italian ice.
Check out the latest public art installations along the elevated rail line turned outdoor gallery, then settle into one of the reclined wooden chairs with a good book. Want to let your mind wander? Grab a seat at the Sunken Overlook and zone out while watching traffic zoom along 10th Avenue.
Overachievers who aren't ready to give up a day of personal development will want to check out this Prospect Heights classroom dedicated to community-based adult education. Take classes in everything from the basics of embroidery to the difference between cumulus and cirrus clouds to how to kickstart your side hustle. And who knows—you might even meet a few like-minded feminist art enthusiasts or history buffs while you're there.
Tucked away in peaceful Fort Tryon Park in Washington Heights, the Met's lesser-known offshoot offers the perfect environment for quiet reflection. Explore the extraordinary collection of art and architecture from the Middle Ages, then find a spot in one of the many gardens to sit for a while. Don't miss the famed Unicorn Tapestries while you're there.
This high-end Tribeca hotel has an understated aesthetic, with dark wooden accents and leather upholstery. But the spa on the lower level is a total jaw-dropper: Housed inside a reconstructed Japanese farmhouse that is 250 years old, the pool is lit entirely by lanterns. Go for a dip, or enter the spa itself to soak in a mineral bath infused with essential oils, seasonal flowers and sea salt or indulge in a Drunken Lotus Massage with hot sake-soaked towels.
Lions and tigers and bears, oh my! More than 5,000 animals reside at the 226-acre Bronx Zoo, earning it the title of the largest zoo in the country. It only takes one look at the neon bright flamingos, bug-eyed lemurs or adorable red panda cubs to realize you really are still a kid at heart.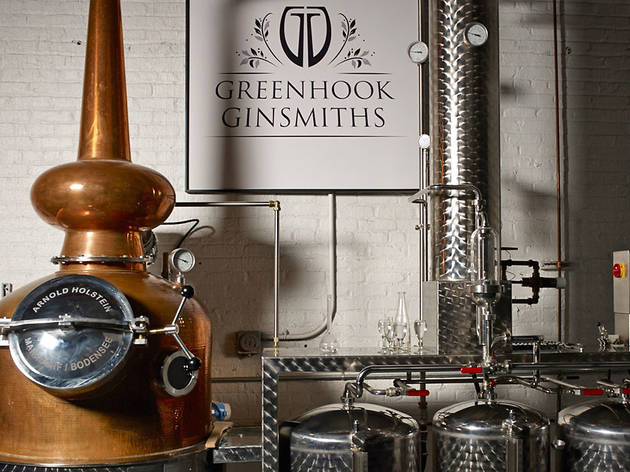 Photograph: Courtesy Groupon
Celebrate your day off with a gin and tonic—or three—at this Brooklyn distillery specializing in the botanical spirit. You'll tour the facilities, see how the old-fashioned copper still works and even learn a bit of gin history. The tour ends with a tasting of three varieties of gin: American Dry, Old Tom and Beach Plum Gin Liqueur.
Any lingering thoughts of deadlines, meetings or expense reports will flee your mind once you get out onto the water for a Hudson River Community Sailing lesson. You'll take in spectacular views of the skyline and gain some newfound skipper skills during a two-hour class. There's nothing like a cool ocean breeze to blow your cares away.
Ready to put your wits to the test? Sign up for one of three hourlong challenges at this Midtown escape room. You'll team up with five to seven other adventurers to try to bust out of the prison cell where you've been wrongfully imprisoned, break into the vault at a high-security bank or escape the murderous Red Queen in a twisted version of Wonderland.
The city took over this once-private estate in 1965, and ever since, the public has been able to claim the lavish 19th-century mansion and sprawling gardens as its own. Pretend you're a lady (or gentleman) or luxury as you stroll through the glass conservatory filled with tropical plants or admire the sweeping views of the Palisades from the pergola overlook. The Wave Hill Cafe also offers a high tea with scones, finger sandwiches, petit fours and sparkling wine. Pinkies up!
Show more
Looking for more things to do?
Hit up one of the city's best flea markets, relax at one of many NYC parks, treat your taste buds at the top food festivals—the list is endless!
Best selling Time Out Offers