The 15 best shows to see at the New York Comedy Festival
Spend the New York Comedy Festival laughing at these stand-up sets, talk shows and sketches from the best comedians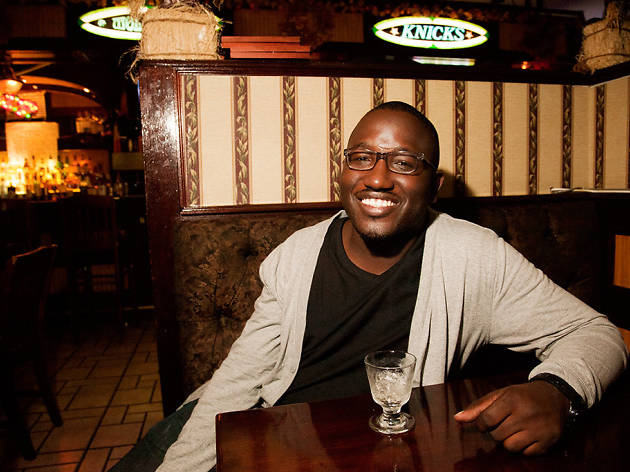 Every autumn, the changing of the leaves also brings the best fall festivals in NYC. The New York Comedy Festival, produced by Carolines on Broadway in association with Comedy Network, is one of them (not to mention one of the best NYC events in November). Whether you want to see the stars from cutting-edge television programs, touring powerhouses or even hometown heroes who happen to be some of the 50 funniest New Yorkers, there's a show for you—just another something to be thankful for this Thanksgiving.
RECOMMENDED: Full guide to New York Comedy Festival
Best shows at New York Comedy Festival
1
The astonishing, totally fearless Everett has been playing more comedy shows these past few years, including opening for Amy Schumer, and she never fails to shake up a room with hits like "Boob Song." The towering sex goddess's triumphant set finds her belting and oversharing as only she can. Not to be missed.
Read more
2
Saying that this comic and political commentator is smug and self-satisfied is akin to noting that the sun sets in the West; you've also got to admit that he's created a massive platform for his liberal and atheist beliefs through his keen dissections of American society. Given the recent antics of several presidential candidates (looking at you, Trump) Maher should have plenty of ripe fruit for picking.
Read more
3
The South African comedian has left audiences in stitches with jokes about politics, race and class. If earlier shows are any indication of what's in store for his takeover of The Daily Show, expect Noah to push the envelope just far enough.
Read more
4
LeeLo brings a vivacious daytime personality to a late-night setting in this live talk show. Expect celebrity appearances—like the Broad City creators and cast members of 30 Rock and Girls—baked goods, great tunes and fun surprises.
Read more
5
The challenges of growing up as a first-generation American, like culture clashes with parents and navigating identity issues, are recounted with enthusiasm and good-natured ribbing by delightful stand-up comedian and Daily Show correspondent Minhaj in his one-man show.
Read more
6
As the stoner-dentist-with-a-romantic-heart character on Broad City and as himself, a stand-up who spins comedy gold juxtaposing a slow speech pattern with a lightning-fast wit on Why? With Hannibal Buress, Buress has risen to be one of Comedy Central's biggest breakout stars.
Read more
7
The indefatigable, irritating and idiotic possible president puts together one last rally five days before the election, where he'll deliver opinions and updates on his presidency and even answer audience questions (so long as they're not from Megyn Kelly).
Read more
8
The multi-talented Fred Armisen is well-known for his wide-range of eccentric characters on Portlandia, and the comic recently embarked upon a new IFC comedy venture, DOCUMENTARY NOW! For one night only, the actor/comic/producer/musician takes the stage—solo—to show off his undeniable and quirkiness.
Read more
10
When the hilarious and unpredictable 30 Rock alum (and author of the memoir I Am the New Black) takes the stage, he rants about sex, drugs and his love of porn, among other things.
Read more
Show more
Looking for more stand-up?
We ranked the best stand-up comedians' specials that changed the art form and brought (and keep bringing) the laughs
Read more