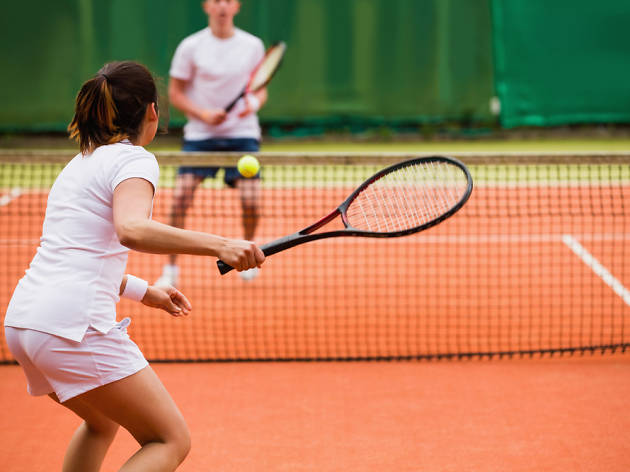 The best tennis courts in NYC
We're serving your backhand with these top tennis courts to get your Serena Williams or Roger Federer on
The top NYC tennis courts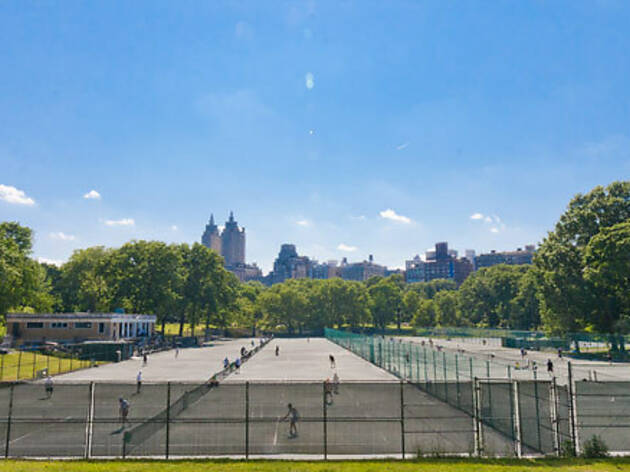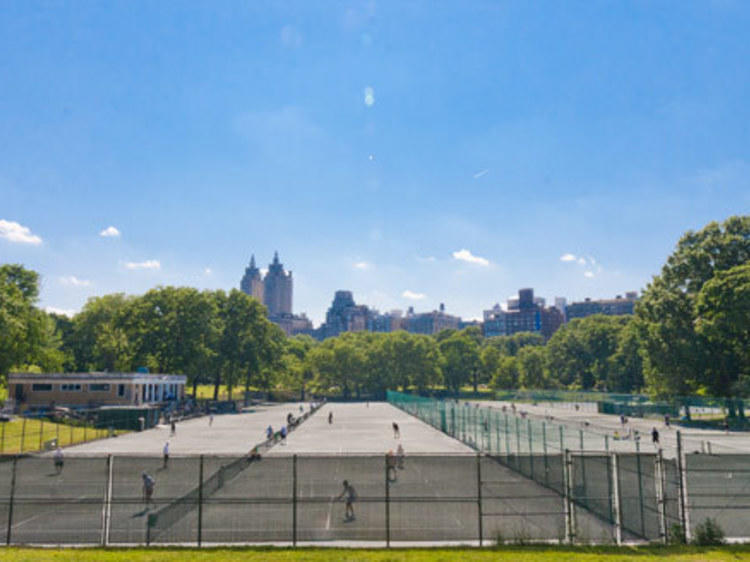 Photograph: Jakob N. Layman
Central Park Tennis Center
This is one of the city's most popular destinations among racket fanatics, and for good reason: the 26 clay courts are kept in tip-top shape with strict rules, like only smooth-soled sneakers allowed, and the surrounding park—north of Sheep Meadow and rhe Great Lawn—is quite idyllic. Beginners can take advantage of their group, semi-private and private classes, all taught by pros, while regular players might want to invest in a $200 permit that gives free access to all of the city's tennis facilities in parks. For non-permit holders, a court reservation will only set you back $15, but get there early—there's often somebody standing by, itching to get off the waiting list. Online reservations ($15) are available, or free with permit ($200).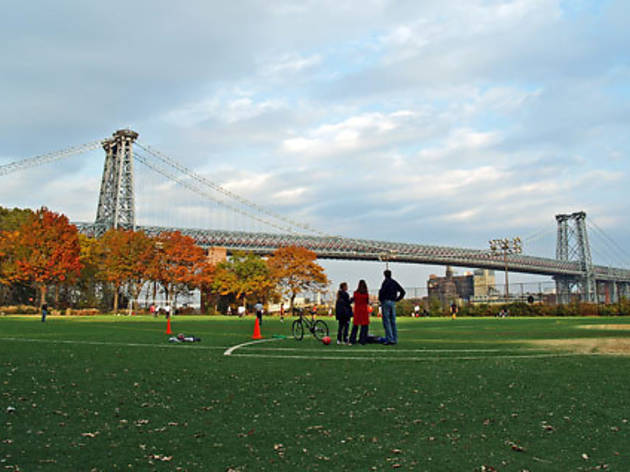 Serve up a perfect game underneath the Williamsburg Bridge from 7am to midnight at these 12 hard courts overlooking the surprisingly scenic East River. While not known for being in the best condition, playing here has some big perks—like being only several blocks away from inexpensive and delicious food. Online reservations ($15) are available, or free with permit ($200).
Hey, maybe you find the pressure of volleying where athletic superstars do at the neighboring USTA Billie Jean King National Tennis Center too overwhelming. Or maybe you already paid good money for a tennis permit, so you're going to stick to public parks. Either way, these ten courts are calling your name. Who knows—if you're playing during the U.S. Open, things might get so exciting you'll hear the crowd's reaction to Novak "Djoker" Djokovic just as you hit your own epic back hand.
Despite the popularity of this large park among North Brooklynites, you probably won't have to fight to use one of its six hard courts. The online reservation system ($15/hour) lets you schedule your play time up to a week in advance and goes through October 25th. For those feeling competitive, the McCarren Tennis Association organizes a tennis ladder which will match you up against similarly skilled players ($50 donation, $65.01 for the season after May 31).
Nearly 30 blocks north of the other Riverside Park courts though also lovely and fairly less crowded, these ten hard courts are frequented by a a lot of friendly regulars. Membership to the 119th St Association also costs slightly less than the other UWS facilities ($40) and gives players access to tournaments, tennis ladders and a rather active community. Reserve online ($15) or purchase a permit ($200).
These 10 red clay courts overlooking the Hudson River are some of the best maintained in the city—each year thousands of dollars are raised by the Riverside Clay Tennis Association (RCTA) for their upkeep—but they're also part of the public park system operating under the same reservation and permit system as all of the city parks. The group classes offered here include the usual offerings and vigorous cardio-tennis. Members of the RTCA can also partake in multiple tennis ladders and singles and doubles tournaments for an additional fee. ($50 annually)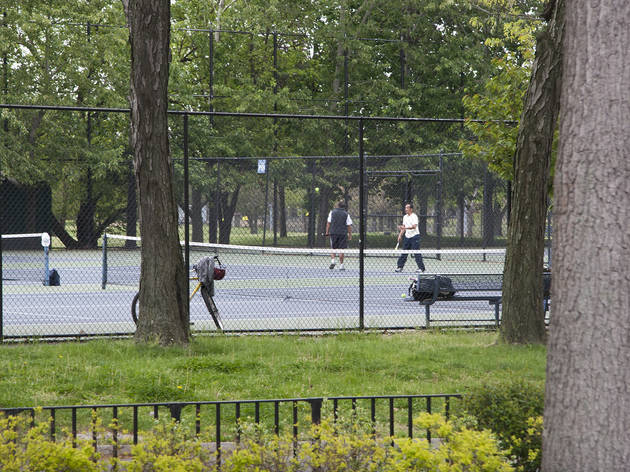 Channel your inner Maria Sharapova at the same courts the pros use for a little local sporting event called the U.S. Open. With a dozen indoor deco-turf courts and 19 field courts, you'll be set no matter your preferred playing style or the weather. Wake up early to get in on the special reservation rate of $24/hour (weekdays 6am–8am) or maybe work those muscles before bed with the late night rate of $42/hour (weekdays 10pm–12am). Don't have a Venus to your Serena Williams? No worries, they have ball machine rentals for just $11.
Lace up your sneakers early to sign up for a time on these Tribeca hard courts, which can feel as elusive as a cronut. Available only to permit holders, playtime can be reserved for anytime between 7am and midnight, but only on the day of—just one hour for singles players and two consecutive for doubles. Regulars often get there at 6:30am to nab their preferred time. Luckily the park has free Wi-Fi, so while you wait you can email your boss explaining why you'll be late.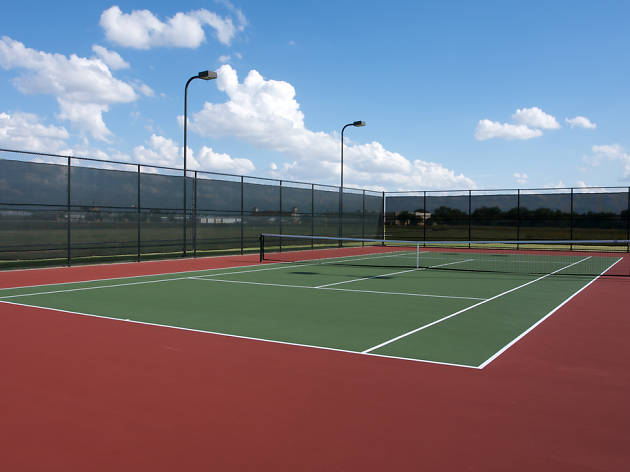 Photograph: Shutterstock
While not as easy to get to as others on this list, this college has great facilities both indoor and outdoor that were completely remodelled a few years back. For non-members, hourly court reservation prices vary from $32 to $57, depending on time. Beginners can also appreciate the reasonable prices of their private ($82) and semi-private lessons ($47).
Best selling Time Out Offers