Complete guide to the L train shutdown in NYC
Are you already dreading the L train shutdown in 2019? Here's everything to know about the upcoming changes.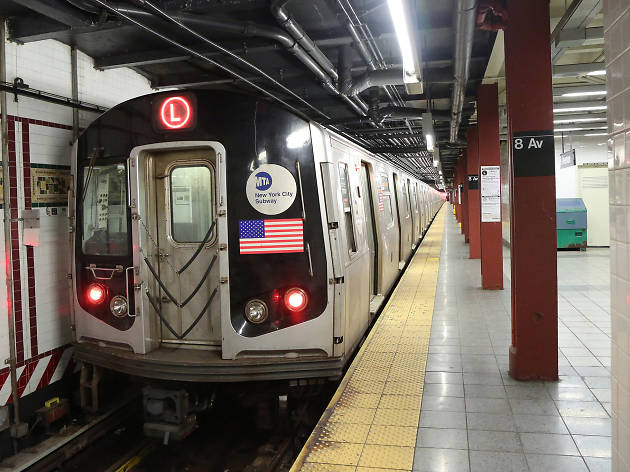 We've been stressing about the L train shutdown for years—literally; it will be shutting down to repair damage from 2012's Hurricane Sandy. The line is one of the main connectors between Manhattan and Brooklyn, so yeah, it's going to be a big deal when it shuts down. After flooding from Hurricane Sandy ruined the tunnels from Manhattan to Williamsburg, Brooklyn, New Yorkers have anxiously awaited the service interferences that will seriously disrupt their commutes. But as a very slight consolation, once the new train is finally completed, it'll rival the Second Avenue subway as one of the best New York attractions when it comes to transportation.
Why is the L train shutting down?
Due to the flooding and havoc wrecked by Hurricane Sandy in 2012, the L train is in dire need of repairs in the Canarsie Tunnel.
When does the L train shutdown start?
The L train will shut down for 15 months beginning April 2019.
Where will the L train shutdown take place?
Every L train stop in Manhattan will be shut down. L trains will still run in Brooklyn between Bedford Avenue and Canarsie.
What can you take as an alternative to the L train?
It hasn't been confirmed yet, but potential solutions include shuttles over the Williamsburg Bridge and additional buses and J, G and M trains. Other proposed ideas include ferry service or a giant inflatable tunnel.
L train shutdown
Archive L train shutdown content