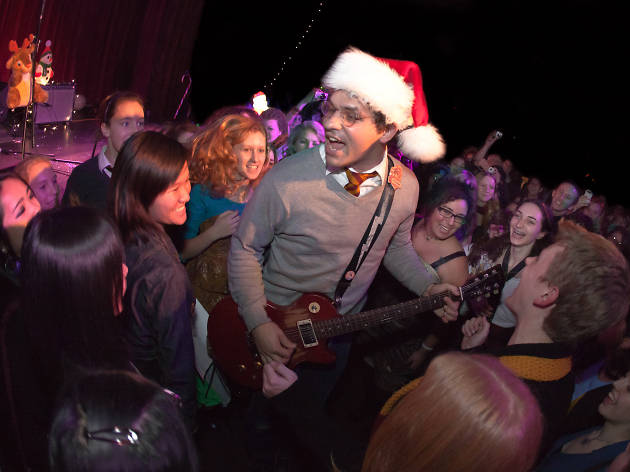 Every Christmas party worth going to in NYC
At any Christmas party in NYC, you'll be dancing, singing and raging all (holy) night. Here are the best bashes to hit.
Looking for the best Christmas party? New York is home to some amazing ragers this holiday season. Combining the aesthetics of some of the city's greatest Christmas window displays with the music you'd find at the best Christmas concerts in NYC, these extravaganzas are bound to get you in the holiday spirit as you shimmy and shake the night away in your offensive funny Christmas sweaters. Don't forget to check out other stellar NYC events in December too!
RECOMMENDED: Full guide to Christmas in New York
The holiday spirit (or your relatives) may try to keep you cooped up on Christmas Day, but whether you're determined to get out of the house or just couldn't care less about Christmas, make sure to take advantage of the city on December 25.