Guide to the Memorial Day Parade in NYC
At the Memorial Day Parade, NYC celebrates one of the oldest Brooklyn traditions to honor our fallen troops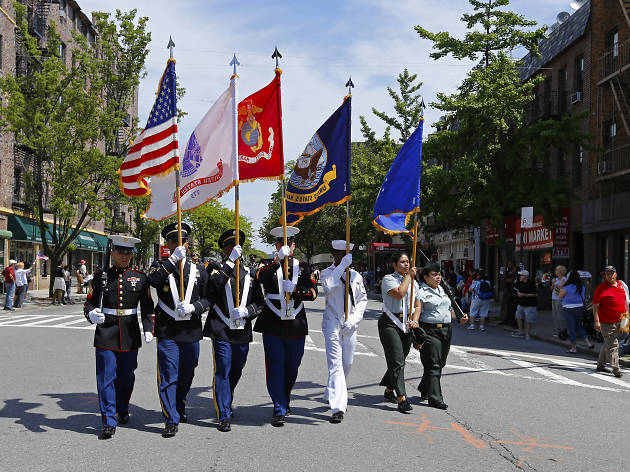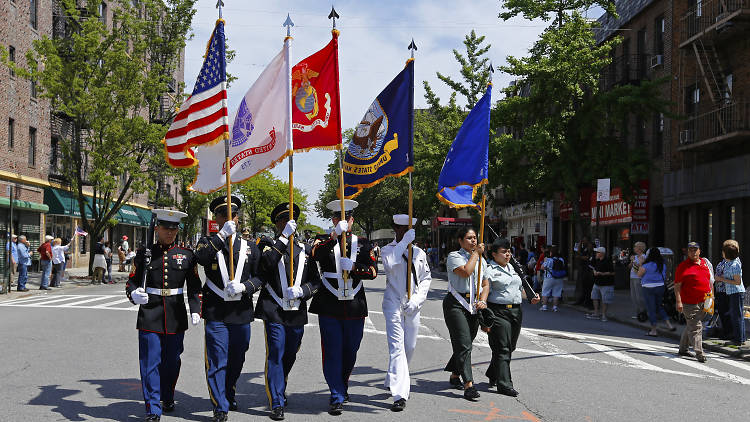 Memorial Day is more than just an excuse to check out the best beaches and celebrate the unofficial start of summer—it's about honoring the men and women who died while serving our country at the Memorial Day Parade! NYC offers the perfect way to show your pride and pay your respects by watching the Brooklyn's King County Memorial Day Parade. The march, led by Catholic war veterans and local service organizations, is certainly one of the best NYC events in May, and make sure to take advantage of all the awesome thing to do during Fleet Week, which overlaps for the full American experience.

RECOMMENDED: Full coverage of Memorial Day in NYC
When is the Memorial Day Parade?
Memorial Day is on the last Monday in May every year, which means the parade falls on Monday, May 29, 2017.
What is the Memorial Day Parade?
Although there are actually five Memorial Day parades in New York (one in Queens, Staten Island, Bronx and two in Brooklyn), the Kings County Memorial Day Parade in Bay Ridge is the most iconic. In fact, it is one of the oldest traditions in Brooklyn now that it's in its 150th year. Catholic war veterans lead local service organizations in honor of fallen soldiers and their families at the parade, which is sponsored by the United Military Veterans of Kings County. Following the ceremony, there is a 21-gun salute by the U.S. Army at Fort Hamilton. The NYPD and FDNY also march, Brooklyn high-school bands perform, and antique fire trucks and autos are on display.
Where is the Memorial Day Parade?
Brooklyn's 150th Kings County Memorial Day Parade kicks off at 11am at 78th St and Third Ave, marching up to Fourth Ave and ends at John Paul Jones Park on 101st for the memorial service.

How do I get to the Memorial Day Parade?
Take the R train to 77ht St, Bay Ridge Ave or 86th St.

What can I do nearby the Memorial Day Parade?
Bay Ridge is one of the coolest spots in Brooklyn that boasts a few hidden gems. Grab a drink at Welsh drinkery Longbow Pub and Pantry, enjoy authentic Italian cuisine at Gino's restaurant and take a lovely stroll through Narrows Botanical Gardens—which is near the American Veterans Memorial Pier—for stunning skyline views of Manhattan.
Memorial Day Parade in NYC route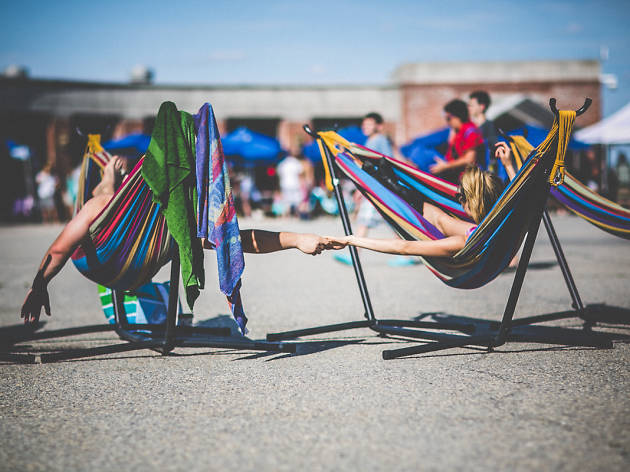 The best last-minute things to do for Memorial Day Weekend
The long-awaited, unofficial start to summer in New York is finally here