The Orchid Show in NYC guide
Enjoy an early spring at the The Orchid Show—NYC's incredible floral display at the New York Botanical Garden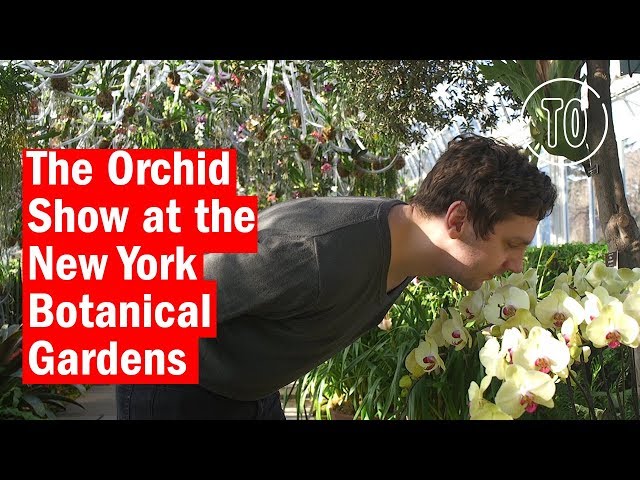 The Orchid Show—NYC's ode to springtime—should not to be confused with the season's other stupendous garden party the Macy's Flower Show. However, both bloom fests are worth visiting. If you're not familiar, The New York Botanical Garden's Orchid Show exhibits thousands of species of beautiful blossoming orchids, and it's one of the best NYC events in February, and lasts through April. Get over your winter blues by enjoying the lush scents and sights of one of the best things to do in The Bronx.
RECOMMENDED: See more of the best things to do in winter
What is the Orchid Show NYC?
Things get super tropical at New York Botanical Garden just when we need it most. The theme for the 17th annual flora festival is The Orchid Show: Singapore. The display features thousands of orchids in a variety of colors, shapes and sizes. As usual, there will be special Orchid Evenings during which visitors can enjoy the attraction after dark and see the Supertrees, including a gorgeous display of lights, among the orchids. There will be alcoholic beverages and snacks for purchase, as well as live entertainment.
When is the Orchid Show NYC?
NYBG's Orchid show runs starting February 23 through April 28, 2019.
Where is the Orchid Show NYC?
The Orchid Show takes place at the New York Botanical Garden (2900 Southern Blvd, Bronx) inside the Enid A. Haupt Observatory.
How do I get tickets to the Orchid Show NYC?
Tickets ($23 on weekdays, $28 on weekends) are available here.
Archive Orchid Show NYC coverage