The Queer Eye guys have taken over Time Out! The adorably affable design expert Bobby Berk sits down with us to for some deep chats (about his religious past and coming out) and some helpful tips for finding zen in this hectic city. Looking for some more design inspiration? Check out these stylish micro apartments, plant-filled pads and awesome collection-filled aboces.
Major turning point: "I was maybe six at the oldest, and I really enjoyed getting in there and painting. So, I don't know if it was necessarily a turning point, but it was kind of a telltale sign of what was to come. I knew at a young age what I enjoyed in design."
On coming out and being rejected by his church: "Having something that's such a deep, integral part of your life for your entire childhood and into your adolescence, and then, all of a sudden, one day the people around you decided to judge who you are, when you were no different the day before. It leaves scars. Scars that, honestly, I don't think I'll ever get over. I would say, for me, the chapter of religion is closed."
Photograph: Taylor Miller
Guilty pleasure: "Ben & Jerry's Americone Dream."
Rule for the modern man: "I think a man should definitely be helping in the home. There are so many places in our country where it's kind of thought to be a woman's place, and it shouldn't be. Guys should be doing laundry, doing dishes. It should be equal."
How Queer Eye changed his life: "I'm always thinking about how what I'm doing is affecting the people around me. As a New Yorker, you have to be that way. I've always been the one to call people out when they're not being that way, but, like, I can't now. [There would be a] video of me preaching and not of what just happened which caused me to preach. I have to mind my own business a lot more than I used to."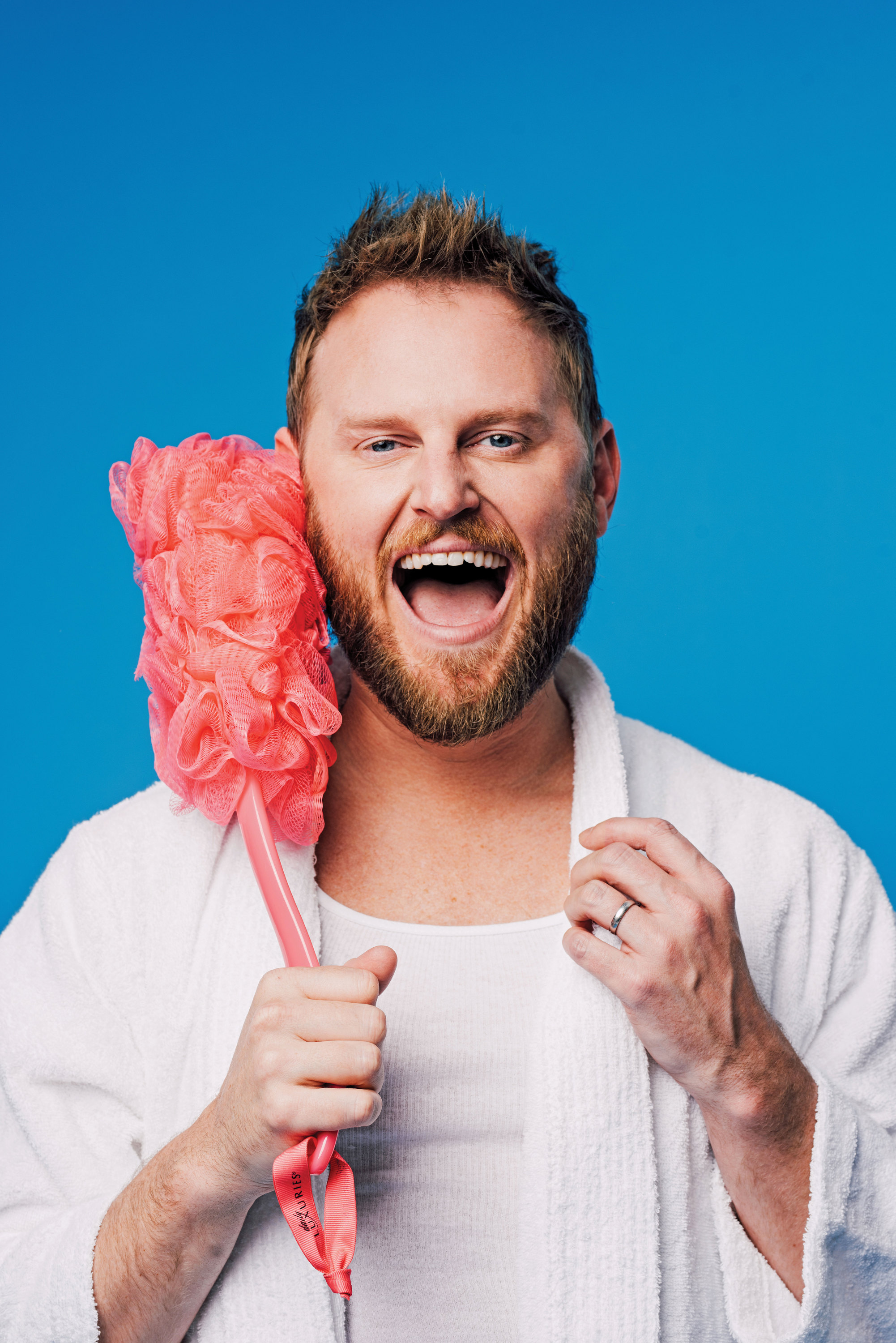 Photograph: Taylor Miller
Perfect self-care day in NYC: "Spending time at the Cloisters, which most people in Manhattan clearly don't realize is in Manhattan. Honestly, to make it in the city, especially to make it in the city for years and years, you need to get away. You're detoxing from fighting to get down the street, fighting to get in the elevator, fighting to get on the L train and not fighting to get on the L train because it won't run anymore. I saw a T-shirt today that said ARRIVING TRAIN 5 MINUTES, NEXT TRAIN 1.5 YEARS. Even going to Governors Island can help—you feel like you're going back in time."
What's in Bobby's bag?
1. In his Lotuff No. 10 weekender bag:
2. Bose noise-canceling headphones
3. Orange Theory heart monitor
4. Intelligent Nutrients Lip Delivery Nutrition
5. Ole Henriksen Pure Nurture facial water
Styling: Andrew Gelwicks
Grooming: Matthew Tuozzoli
Photo Assistant: Victoria Chen
Fashion Assistant: Emily Pettengill
Location: DSG Studios
Special Thanks: Rag & Bone, Allsaints, Nike, Lacoste, ​Hanes, ASOS, Reebok, Fila, Enginered For Motion, Happy Socks, Guess, PRPS, Hilfiger Collection