The Queer Eye guys have taken over Time Out! Karamo Brown, the show's resident culture expert, walks us through the moment he knew he had to stand up for LGBTQ rights, how to have a conversation with someone you disagree with, his trying high-school years and much more. He's a cultural connoisseur—and so are we: Make sure to check off the best museums in NYC, best museum exhibitions in NYC and best live music venues in NYC from your bucket list.
Major turning point: "High-school graduation was a very pivotal time when I said, 'No more. Everyone needs to know who I am.' I wasn't going to go to college feeling as if I needed to segment who I am. I was scared that people would reject those parts of me. And once I let that go, I told myself, 'I don't care if you reject me. I love myself. My family loves me, my friends love me. Your negativity or lack of compassion does not matter to me.' "
On coming out: "I grew up in a Caribbean home with first-generation American parents, and there's a Jamaican reggae artist that used to be popular back in the '90s called Buju Banton. There was a song that was extremely popular called 'Boom Bye Bye,' and the lyrics say, 'Boom bye bye in a batty boy's head'—a 'batty boy' is a homosexual—and the next lyrics are 'Rude boy no promote no nasty man—dem haffi dead.' So, the whole song is about killing gay men. I remember going to family parties and people singing the song and dancing to it and the internal damage that had on me. Somewhere around that time I knew it was either fight or flight. I was like, Ignorance like that, I have to fight against it. Because if I don't fight against it myself, then ultimately I'm saying that behavior is okay for the next generation."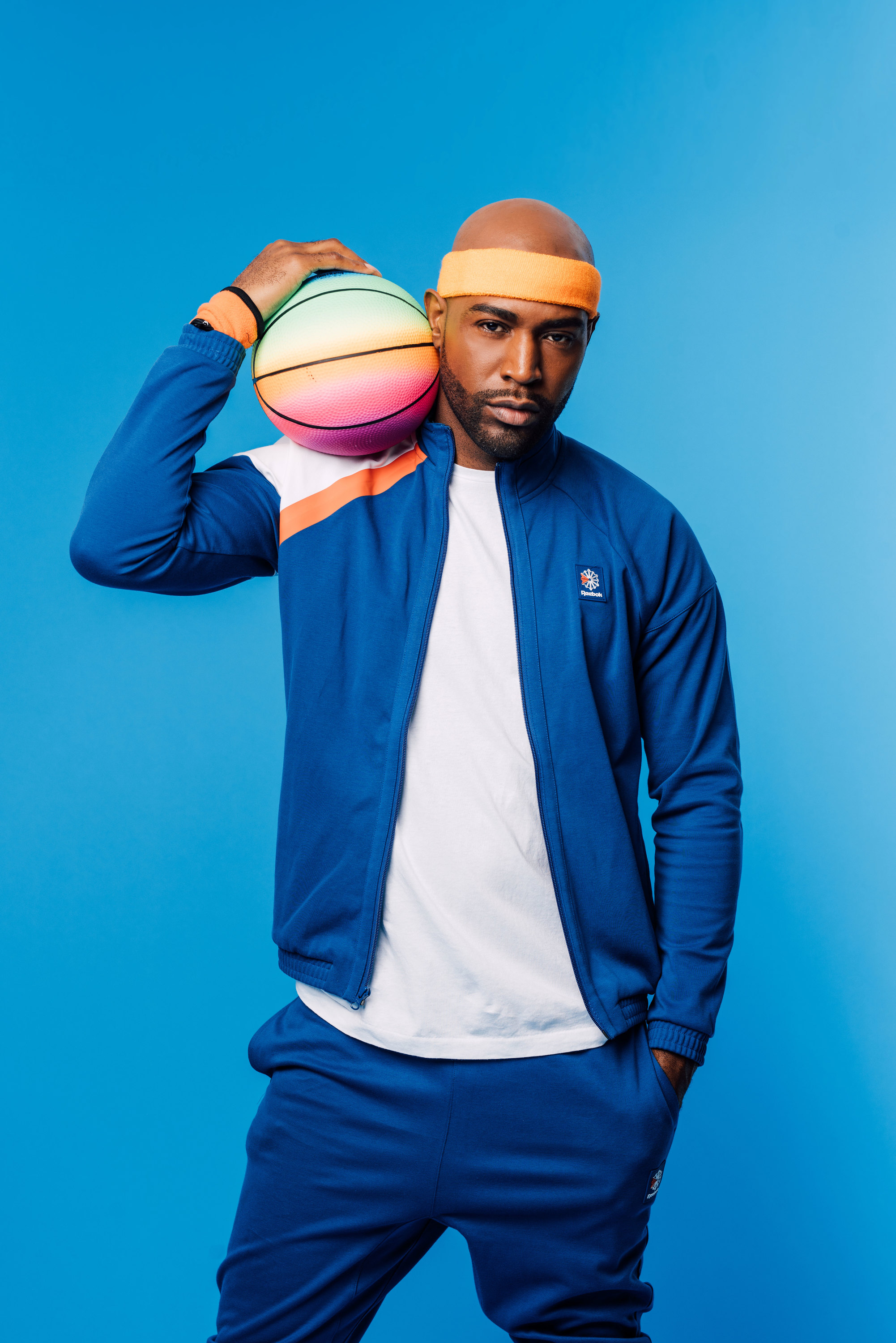 Photograph: Taylor Miller
Tips for civil debate: "It can't be you versus them. If there's a family member who you feel says ignorant things about women, LGBTQI people, people of color, people living with disabilities, you need to know how to have that conversation, because saying, 'I'm going to lock the knob and go to my room' doesn't help the problem. It only allows them to feel confident about what they're doing."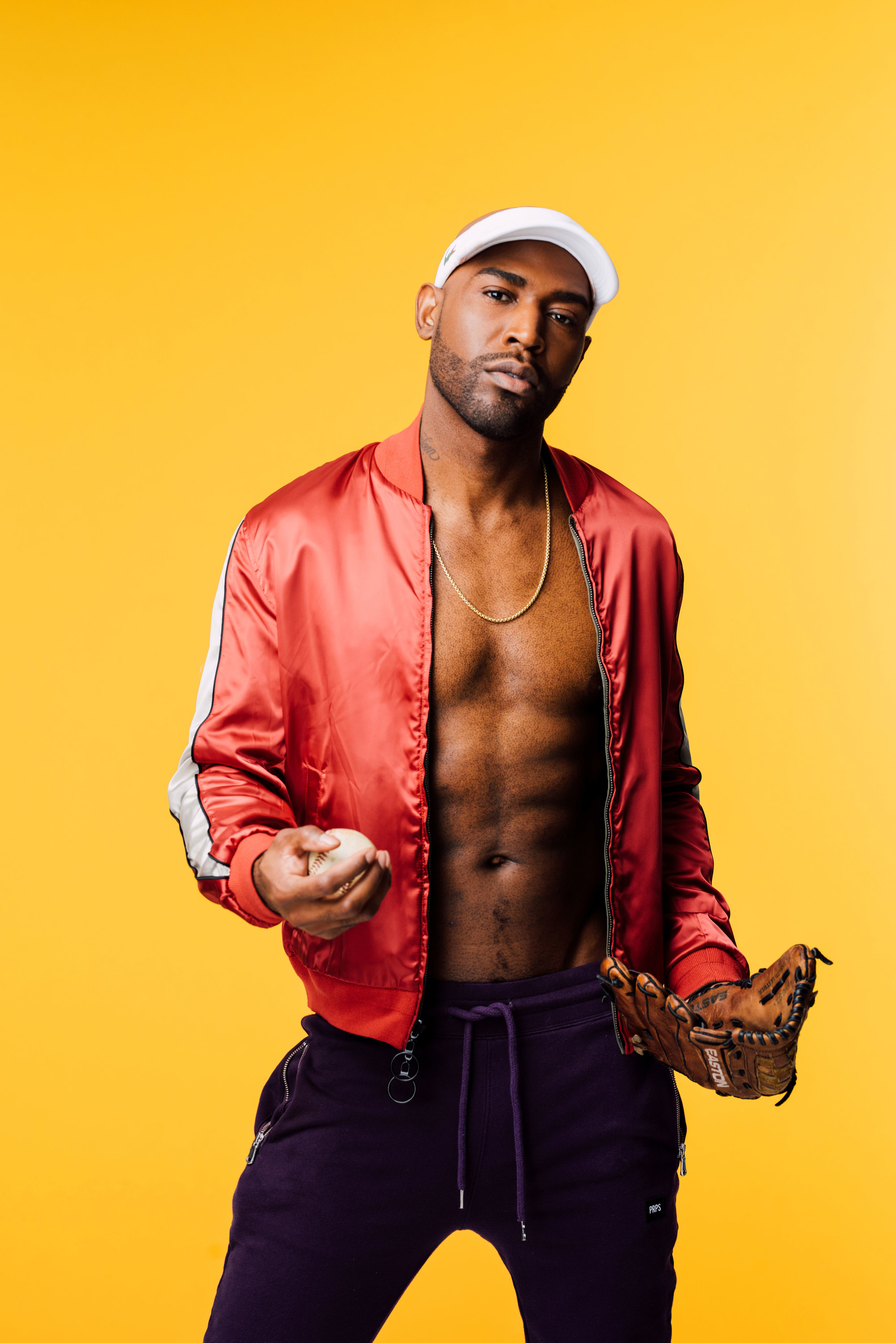 Photograph: Taylor Miller
New rules for the modern man: "Check in, curiosity and cry. Every day we can check in and say, 'How am I doing?' Because we start thinking everything needs to be about work and surviving because that's what the culture tells us. The second rule is, Are we curious? We get into routines and habits, and when that happens, we start resenting ourselves and our lives because we're not experiencing anything new. Thirdly, my role on the show is to fix that inside and allow men to have spaces where they feel comfortable to have a cathartic cry. And I take pride in that because it releases so much they've been holding in."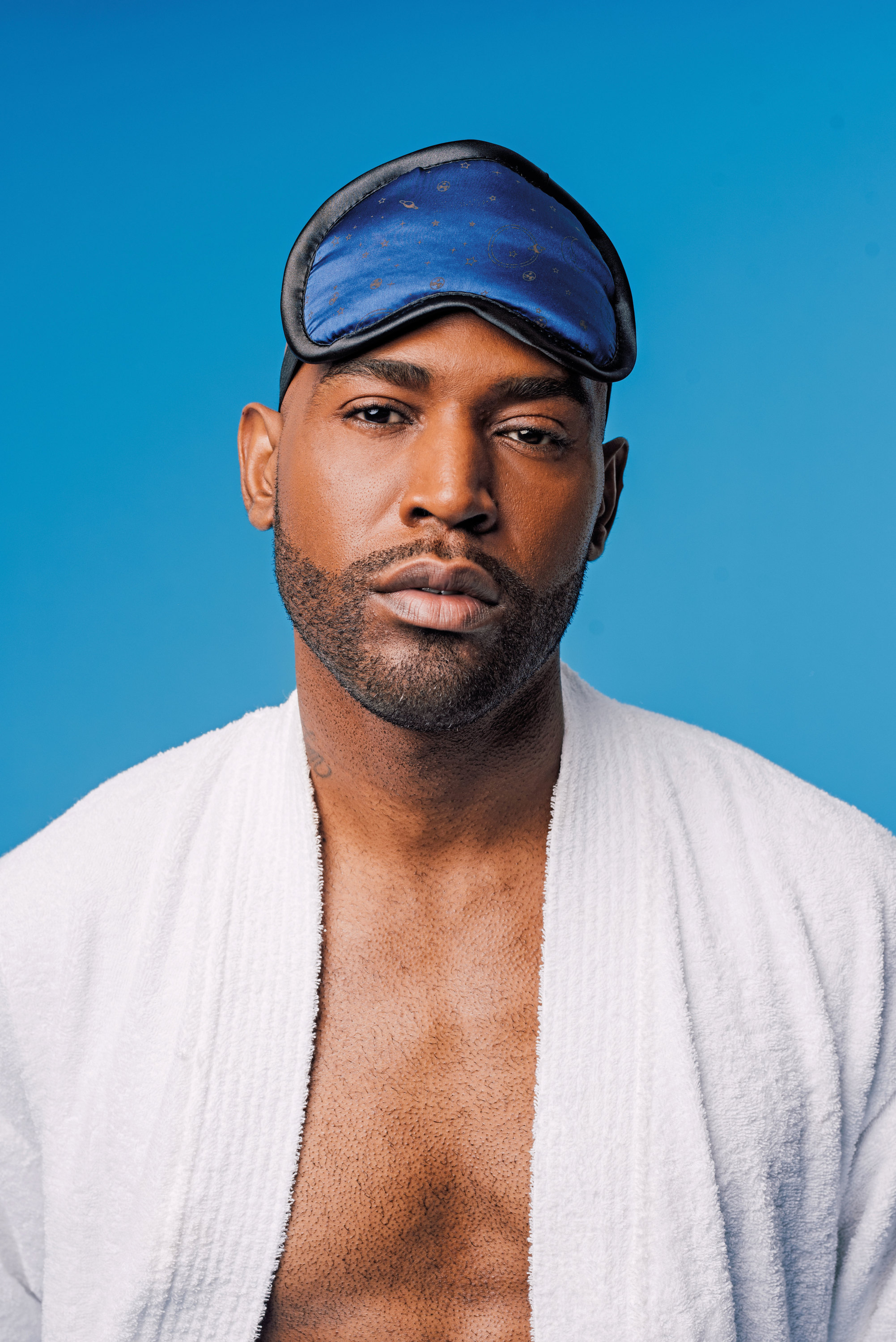 Photograph: Taylor Miller
What's in Karamo's bag?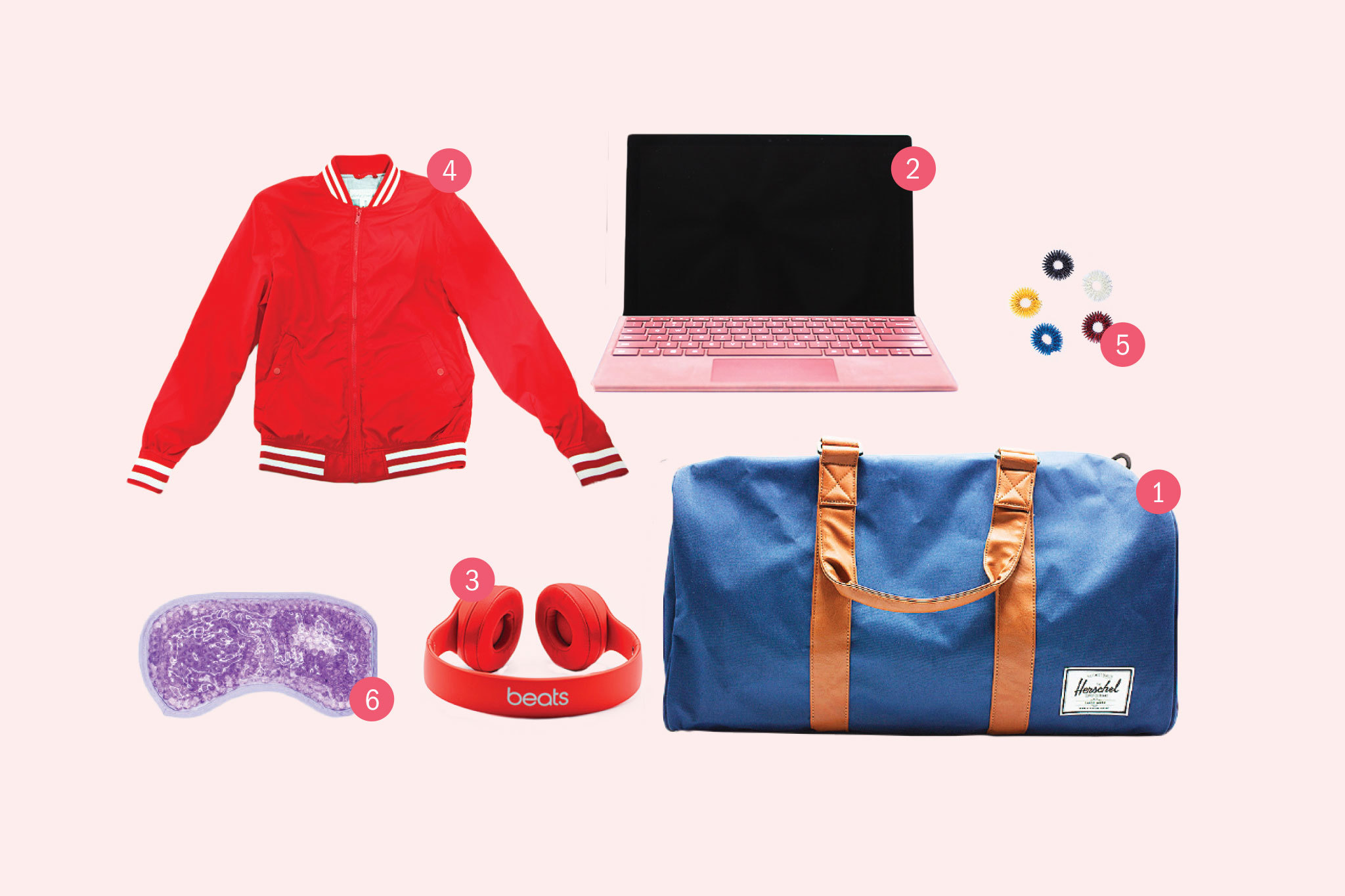 1. In his Herschel duffle bag:
2. Microsoft Surface Pro tablet
6. Ariel EDGE Plush hot/cold eye mask
Styling: Andrew Gelwicks
Grooming: Matthew Tuozzoli
Photo Assistant: Victoria Chen
Fashion Assistant: Emily Pettengill
Location: DSG Studios
Special Thanks: Rag & Bone, Allsaints, Nike, Lacoste, ​Hanes, ASOS, Reebok, Fila, Enginered For Motion, Happy Socks, Guess, PRPS, Hilfiger Collection