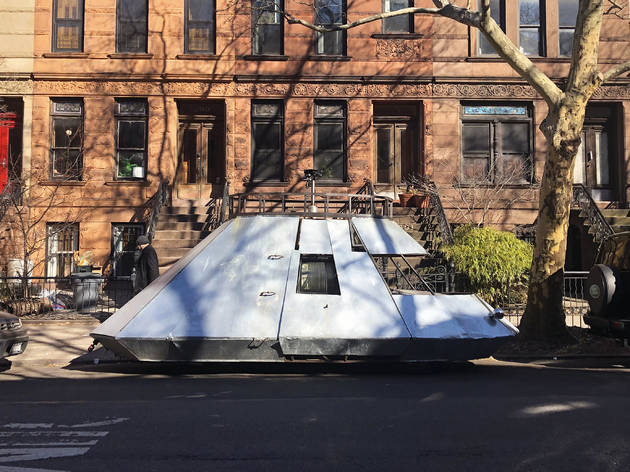 Six secrets of Prospect Heights, Brooklyn
Put your knowledge of Prospect Heights to the test, and see if you know these neighborhood secrets
You can live in New York for years and still not know everything about its vibrant neighborhoods. Sure, we know the best New York attractions, the best parks and our favorite restaurants, but the city is still full of surprises. That's why we love it.
Prospect Heights is an old Brooklyn neighborhood with a booming bar scene, charming eateries and cutesy shops with one of the best NYC parks, one of the best NYC museums, and one of the best botanic gardens. It has everything and then some.
Below, we're spilling six Prospect Heights secrets so you can examine some lesser-known aspects of this historic and thriving Brooklyn enclave.
RECOMMENDED: Prospect Heights, Brooklyn neighborhood guide
Kathryn Weatherup transformed a church into this white-tiled tipple destination. Inside the unassuming facade, you'll find a copper-topped bar and sleek leather banquettes, which are prime spots from which to sip throwback libations with a date. The tattooed barkeeps serve Fizzy Presbyterians (rye, ginger syrup, lime juice and soda) and bourbon-drenched old-fashioneds over ice slabs. Right now, they're serving to-go cocktails, too, including the Brooklyn (rye, sweet vermouth, Campari and bitters) and Captain's Blood (rum, scotch, fresh prinapple and lime juice). You're in good hands: They were trained by that patron saint of cocktails, Sasha Petraske.
You can shop a huge array of fresh produce at this greenmarket in Brooklyn's Grand Army Plaza every Saturday. The second largest market behind Union Square Greenmarket, this open-air collection of vendors offers baked goods from Baker's Bounty and Bread Alone, plus locally-sourced fruits, vegetables, dairy and meat from New Jersey, Connecticut and upstate New York farmers. You can see a full list of vendors here. You'll have to get up early if you want to check it out—its hours are 8am to 3pm, so for many people who roll out of bed late on Saturday, it's gone before they pass by the park.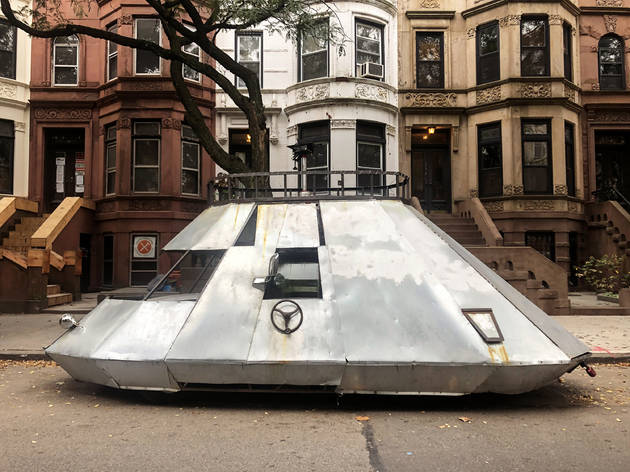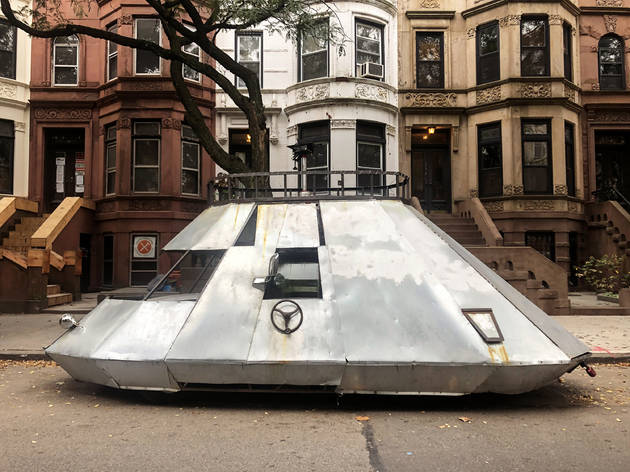 Photograph: Courtesy Untapped Cities/Michelle Young
There's a Spaceship Tank that drives around
If you haven't seen the famous Spaceship Tank, you're in for a real kooky treat.
The silver spaceship/tank/car can be spotted driving around NYC but is typically seen in Prospect Heights. The illusive vehicle is actually a Chevrolet Blazer is clad in stainless steel, according to Untapped New York. It belongs to Charles Walters, a co-owner of Williamsburg Pizza Crew.
Apparently he told NBC he enjoys the prank: "What's life about if you can't have fun and freak people out?" he said, according to Untapped.
Vanderbilt Avenue's nightlife swirls around Soda Bar, a former 1930s sundae shop where locals congregate for killer happy hours (from noon to 7pm!) and bulging burgers and fried faves. Punch up some indie rock on the jukebox, or catch the occasional live show, then relax in the lounge or on the summer-perfect patio.
The townie favorite plays good hits from the 70s, 80s and 90s and more on the weekends when DJs play sets, so don't be surprised if you get pulled into some dancing.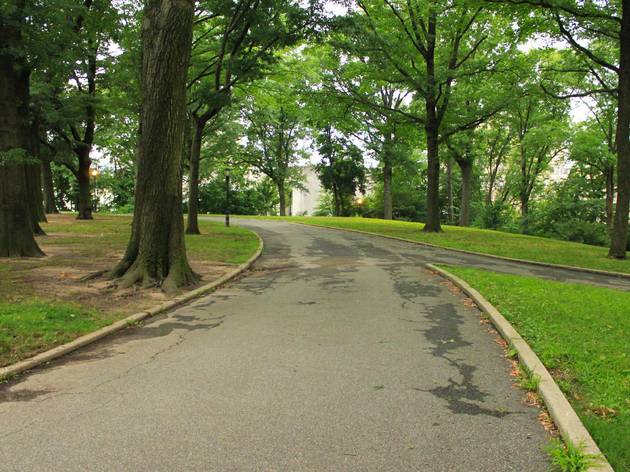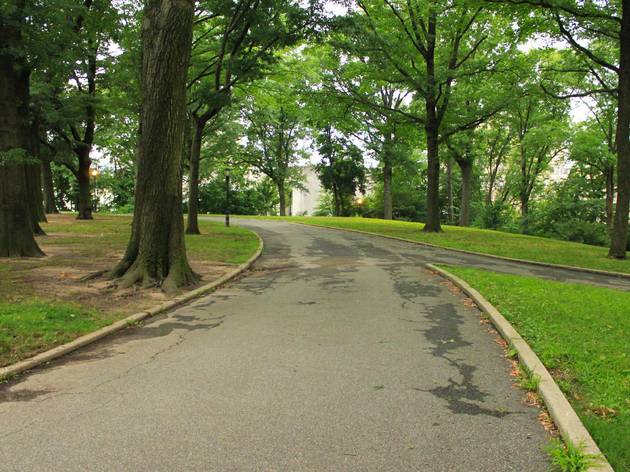 Photograph: Shutterstock
The second highest point in Brooklyn is here
Mount Prospect is the second highest point in Brooklyn and was use by the Continental Army as a lookout point during the Revolutionary War's Battle of Brooklyn in 1776. Then, you could see Manhattan, Brooklyn, New York Harbor, Staten Island, Long Island and New Jersey by standing a its top, which was crucial for fending off the Red Coats.
Prospect Park was named after the point, even though it eventually wasn't included in the park's footprint. Later, in the 1930s, Mount Prospect Park was created complete with a playground, lawns and paths. Of course, not much can now be seen from the point, other than condos and tall trees.
This gem of a vintage store moved from its original Park Slope location to this cozy Prospect Heights space in 2009; since then, owner Honey Moon has stocked the place with vintage clothing from the early 20th century up through the 1990s, many of which can be found on mannequins placed throughout the store. According to manager Lorna Gaddis, the shop's most popular items include dresses and shirts from the 1980s, along with designer duds from clothiers like Yves Saint Laurent and Pucci. Moon regularly travels across the country to personally select the items she sells at 1 of a Find; the result is an eclectic mix of costume jewelry, designer shoes and handbags.