Heads up! We're working hard to be accurate – but these are unusual times, so please always check before heading out.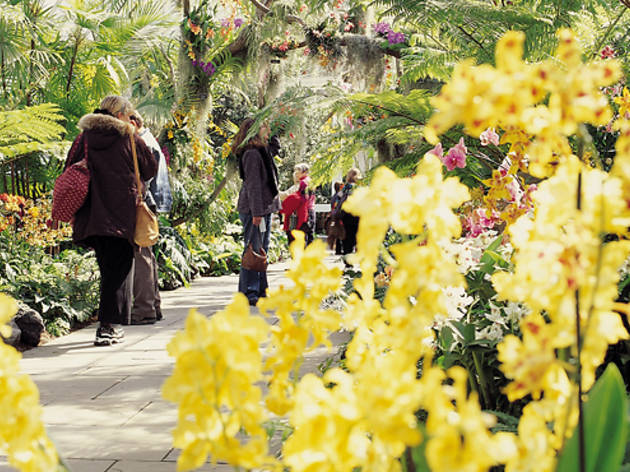 The best places to chill out in NYC
Go from tense to tranquil—without leaving the city—at these calming refuges
New York is one of the most stressful places to live in the country. We all suffer from some form of anxiety at one point or another, but where can we find calm in the hustle and bustle of the city? Find some inner peace and tranquility at these spots around the city. From parks and gardens to museums, these places are sure to help you chill the eff out.
More places to relax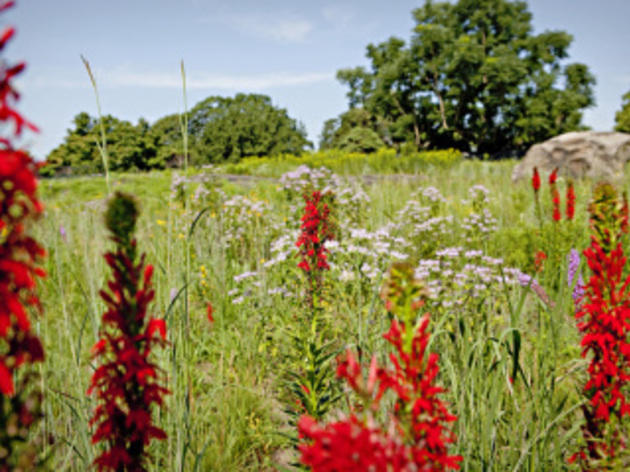 There's no need to leave the five boroughs to get away from it all. New York's parks and gardens offer cheap, easy trips to hidden spots of natural beauty. Sometimes, you just don't have the time, money or energy for a getaway. Thankfully, there are bucolic refuges in Brooklyn, Queens, the Bronx and Staten Island. Hell, there's even places in Manhattan's perpetually mobbed Central Park to escape your fellow denizens. Pick up a friend or a book, and go reclaim some peace of mind. RECOMMENDED: Full list of staycation ideas Most popular in Things to Do Dumbo Arts Festival The already art-forward northern Brooklyn 'hood pulls out all the stops during this three-day fest, featuring works by 300-plus contemporary artists. Ahead of the one-year anniversary of Hurricane Sandy, Lillian Gerson's pop-up recording studio, Radio Wave, gives attendees the chance to dictate their storm stories; in The Ship of Tolerance, Russian artists Ilya and Emilia Kabakov will pilot a ship along the waterfront whose sail is made of stitched-together paintings by NYC schoolkids; the Bubbles of Hope performance-art processional will see 20 dynamic sculptures swooping down on Brooklyn Bridge Park's Pier 1 for an interactive parade; and festgoers can bring their own possessions, skills, stories or even abstracter holdings to trade in Bartertown. Visit dumboartsfestival.com for a full schedule. Photoville Kings County exhibition producer United Photo Industries takes over Brooklyn Bridge Park's Pier 5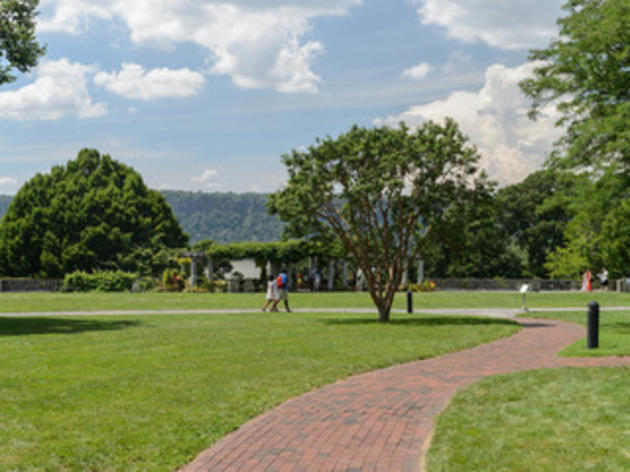 Yes, it is possible to find pockets of quiet amid New York City's madness: If you're searching for a spot where you can shut out the noise of garbage trucks, screaming children (or adults) and the subway's screech—so, you know, the usual NYC din—head to one of our favorite quiet spots in the city. We promise that you'll feel at least slightly more serene after visiting these parks, museums, cafes and more. (And if not, well, at least you got away from the noise for a little bit.)​ Noise driving you crazy? Take a breather and escape the city's ever-loving din at these tranquil spots Parks Inwood Hill Park Those willing to take the A train to the end of the line are rewarded with something rare: total solitude. Inwood Hill Park is not only huge—it takes up most of Manhattan's northern tip—it's also home to the borough's oldest natural forest, meaning you can lose yourself amid gigantic trees. (Stick to the two-mile hiking trail that wends through the park so you don't actually lose yourself.) Take a load off at the recently opened Muscota Marsh, a new green space with views of the Shorakapok Preserve and the Henry Hudson Bridge. It's near a Columbia sports facility, but don't worry; you're more likely to run into a blue heron than rowdy coeds. Greenacre Park Yes, it is possible to find a place to relax in busy midtown: This small pocket park is tucked away on a side street, so it sees less foot traffic than other open spaces in the neighborhood. Take advantage of the n
See more places to relax