14 tours to help you see NYC by land, by air and by sea
Experience New York City in three completely different ways on these tours: by land, by air and by sea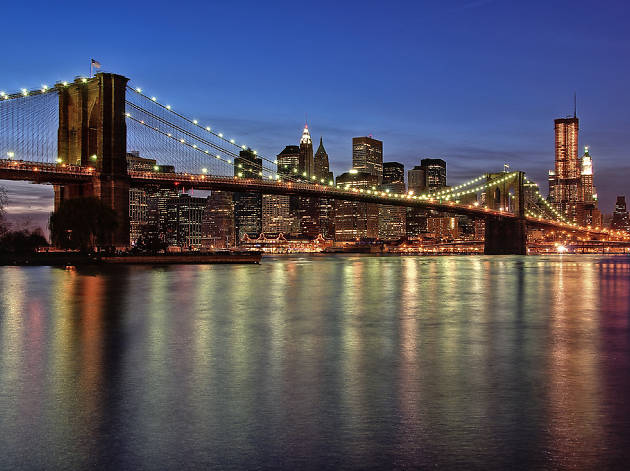 You'll see New York City in a totally new way on one of these tours by land, by air and by sea. Get a bird's eye view of iconic New York attractions like the Empire State Building, Central Park and the High Line on a helicopter tour, or zoom around the Statue of Liberty on a speedboat. If you choose to explore by foot, maybe you'd like to trek across the Brooklyn Bridge or stroll the city that never sleeps after dark. For the ultimate sightseeing experience, combine one of each—a tour by land, by air and by sea—to see Gotham from every possible vantage point.
RECOMMENDED: Full guide to the best NYC tours and walks
Sponsored listing
Madangsui
Work up a big appetite before stopping by Madangsui, a Korean barbecue hotspot in Midtown. The star here is the hands-on Korean barbecue experience. Choose your meat—marinated pork ($24.99), Korean-style short ribs ($37.99), thin-sliced brisket ($27.99) or a whole host of other options—then cook it tableside at your own personal grill. Each option comes with banchan, an assortment of small side dishes traditional in Korean cuisine. If all that food is too much for you, opt for one of the other traditional Korean dishes on the menu. Either the bulgogi bibimbap, a combination of rice, assorted vegetables and marinated beef served in a sizzling hot stone pot, or galbi tang, tender short ribs with radishes in savory beef broth (both $18.99) would make an authentic dinner. It wouldn't be a true Korean barbecue experience without some soju ($14) or plum wine ($17) to quench your thirst.
Venue says: "All day specials- Mon: Seafood Combo, Tues: Bulgogi, Wed: Pork Belly, Thu: Spicy Pork. Family Sun:Meat Combo/Seafood Combo 10% off."