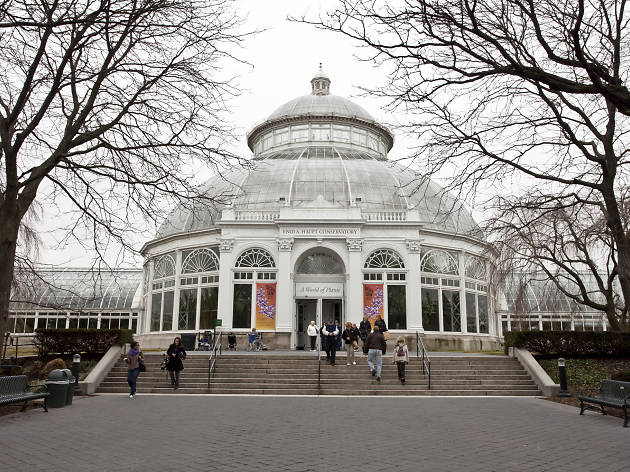 100 things to do in NYC for under $100
On a budget? Check out our insider's guide to 100 things to do for under $100 in New York City.
New York consistently ranks as one of the most expensive cities in the world, but it doesn't always have to be so tough on your wallet. That's why we've rounded up 100 of the best things to do in NYC for under $100. Tour one of the most famous New York attractions, taste the local cuisine on a food tour or wander through one of the many fascinating museums in NYC. You can even score tickets to some of the best Broadway shows, concerts and sports games without breaking the bank. No matter how tight your budget is, there's something for you on this list.
RECOMMENDED: Full guide to cheap things to do in NYC
100 things to do in NYC for less than $100
Beyond the iconic, show-stopping displays–the grizzly bear in the Hall of North American Mammals, the 94-feet long blue whale, the prehistoric Barosaurus skeleton rearing up as if to scare the adjacent Allosaurus skeleton–is an expertly curated, 150 year old-plus museum that fills visitors of all ages with a curiosity about the universe. Whether you're interested in the world below our feet, or the cultures of faraway lands or the stars light-years beyond our reach, your visit is bound to teach you a few things you never knew. $22.99 per person
One heralded as the "Showplace of the Nation," this famed Rockefeller Center venue has razzle-dazzled patrons since the 1930s with its elaborate Art Deco details, massive stage and theatrics. Though best known as the home of the Christmas Spectacular, which stars the high-kicking Rockettes and a full cast of nativity animals, many musicians consider Radio City a dream stage to perform on, including a recent extended stay from Lady Gaga and Tony Bennett. No matter what you see, just sitting in those seats is awe-inspiring. Ticket prices vary
It would take multiple visits to fully appreciate this sprawling–as in 13 acres sprawling–collection of over 5,000 years of art from every corner of the world. As one of the biggest museums in the world, the gorgeous late 19th century neo-classical institution displays some of the finest examples of art spanning from mummified royalty of ancient times to avant garde fashion couture from last year's runway. Visitors young and old are mesmerized by the Temple of Dendur, an Egyptian temple from 10 B.C. that was transposed from its Nile-side location to the bright, sun drenched Sackler Wing overlooking a reflective pool. $25
There's no way you could explore all 843 acres of Central Park on foot. Not in one day or even one weekend. To take in as much of the park as possible, rent a bike and cycle up and down the serene paths. You'll see it all: waterfalls, castles, carousels, bridges and more. $8 per hour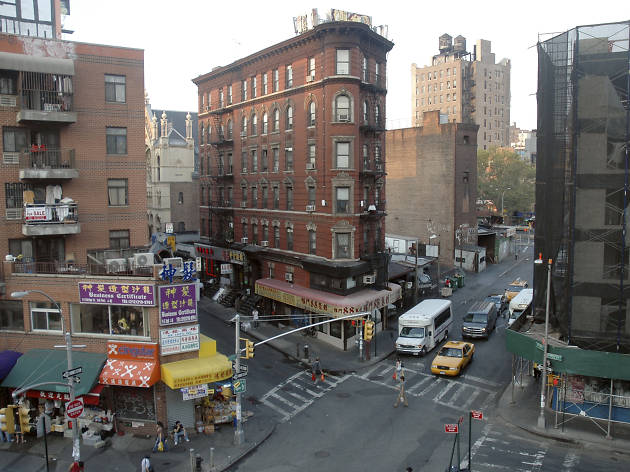 Photograph: Shutterstock
5. Take a food tour of Chinatown
Walk around the area south of Broome Street and east of Lafayette, and you'll feel as though you've entered not just a different country but a different continent. Mott and Grand Streets are lined with stands selling exotic foodstuffs such as live eels, square watermelons and hairy rambutans. Plus, Chinatown offers some of the best restaurants in the city—although out-of-towners can rarely find them. To be sure you're tasting the best, sign up for a guided food tour. It's worth it for the samples alone. $89 per person
While there is much debate on how Wall Street originally got its name–some claim it was because of a wall the Dutch erected to keep Native Americans away from their growing colony at the southern tip of Manhattan, while others believe it to be an Anglicization of a common Dutch surname–few people can argue what the street's name is synonymous with today: wealth and capitalism. Since the late 19th century, Wall Street has been home to many of the city's most important financial institutions and stock exchanges, including the New York Stock Exchange and NASDAQ. Lean about the markets, banking history, and the lavish Wolf of Wall Street lifestyle on a guided tour. $35 per person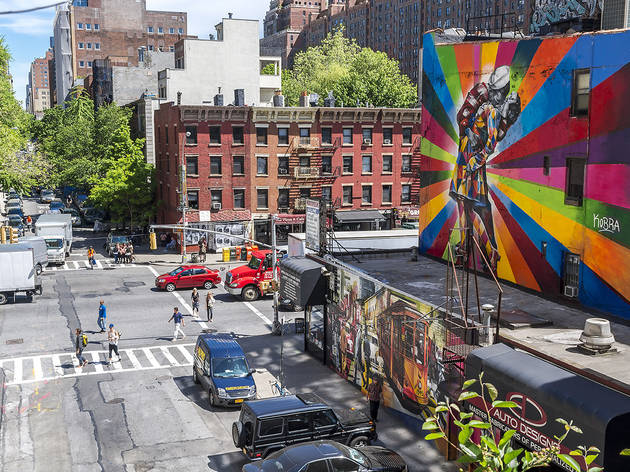 Photograph: Shutterstock
7. Peruse Chelsea's art galleries
Formerly an industrial area, Chelsea has now become a hotspot for art galleries. Warehouses and garages now play host to museum-quality exhibitions. Navigating the endless options yourself could take ages, so why not let your tour guide do the hard work for you? $85 per person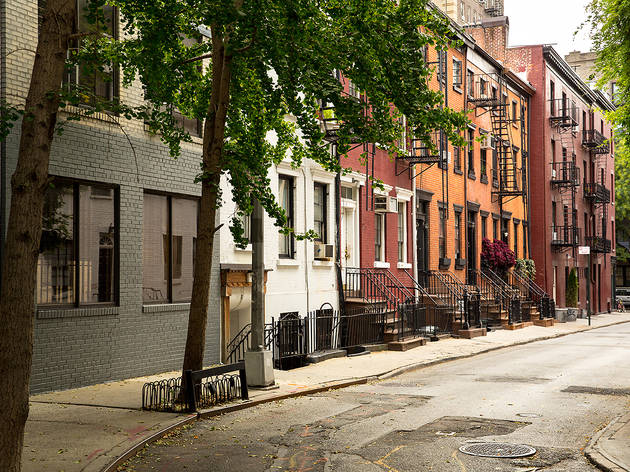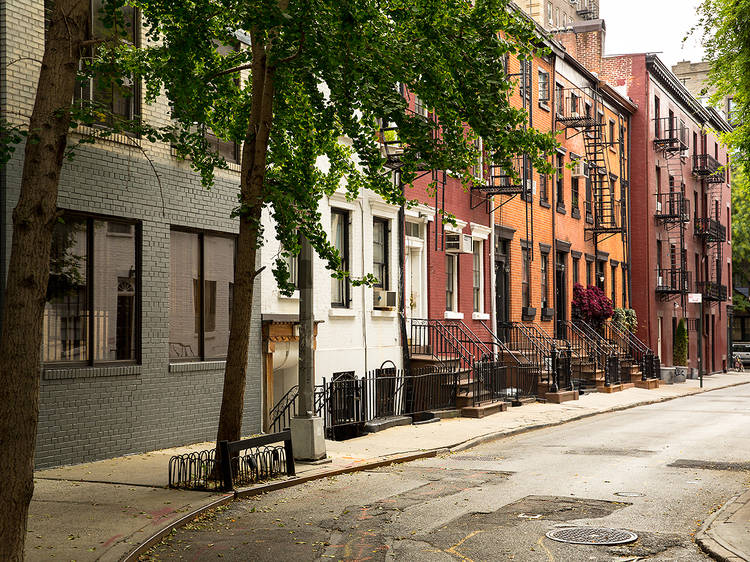 Photograph: Shutterstock
8. Get spooked on a ghost tour
Abandoned burial grounds, lingering spirits, creaking banisters—Gotham is home to plenty of ghostly apparitions, as your guide will be sure to point out on this two-hour tour. A flickering lantern lights your way as you wander through some of the creepiest locales in Greenwich Village. Fair warning: you may not ever be able to look at local landmarks the same way. $25 per person
Let the world believe the Empire State Building has the best view of New York City–it keeps the crowds slightly more manageable at 30 Rockefeller Center's spectacular open air observation deck. The bird's eye view of Gotham from 70 stories up allows visitors to not only see other landmark skyscrapers around midtown–including the aforementioned Empire State building–but also to see the full sprawl of Central Park. If you're willing to spend a little more, don't forget to dress up and stop by the Rainbow Room–the historic lounge on the 65th floor–for exceptional cocktails, fine dining, live music and spectacular sightlines that rival the deck's, albeit a few stories lower. $34 per person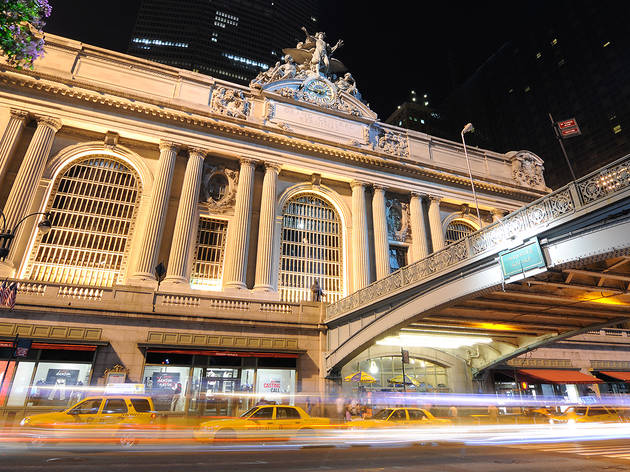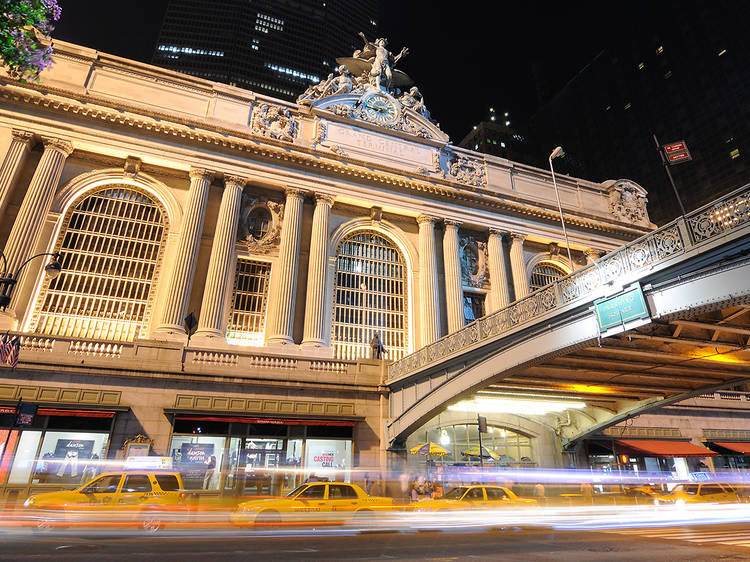 Photograph: Shutterstock/Sean Pavone
10. Uncover the secrets of Grand Central Terminal
There is no place in New York that better welcomes commuters to the Big Apple than this gorgeous Beaux-Arts train station. An average of 750,000 commuters use the station's 44 platforms to arrive in or depart from Manhattan each day. Though you might think you know Grand Central's storied halls well, it actually hides quite a few secrets. An expert tour guide will give you the inside scoop on this 90-minute guided tour. $35 per person
Show more
Looking for more cheap things to do?
This city is expensive, so we've come up with excellent cheap date ideas that won't make you look like a stingy loser when you ask babe to Netflix and chill
Best selling Time Out Offers