50 unmissable artworks in Paris
Navigate the world-beating Paris art scene with these 50 absolute must-see masterpieces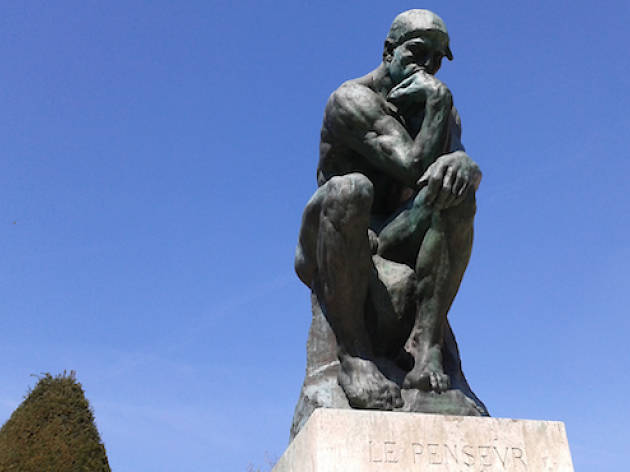 There are always going to be exhibitions in Paris that you simply must see. But it's a shame that visitors are often so busy rushing to the latest exhibition that they often run past the permanent collections without paying them a second thought. So we thought we'd pay homage to the objectively brilliant (but sometimes underappreciated) works that you can see in Paris all year round, whether they're in large galleries like the Louvre and the Centre Pompidou or in lesser known private galleries. These are the 50 absolute best.

Recommended: Late-night opening hours at Paris museums and galleries
Risk-taking and subverting the norm
The ancient world
Giambattista Tiepolo, Le Banquet de Cléopâtre, c. 1742-1743
The Musée Cognacq-Jay
Against a background of luxury and abandon, Cleopatra shows scant concern for her escalating catering bills by picking up a pearl and preparing to dissolve it in a glass of vinegar – the ultimate elixir. The Egyptian queen is here to impress Mark Antony – in Tiepolo's scene, she's unlikely to fail. Of course, Tiepolo (1696-1770) was also keen to dazzle his patron, the king of Poland, and in this painting he pulled out all the stops, with imposing baroque décor and minutely detailed costumes. But this was only the prototype for a much larger tableau, which the awed king dutifully commissioned. Though more modest in scale, this version is the freer and more spirited of the two, and a remarkable work in itself.
Le Scribe Accroupi, Egypt, 2600-2350 BC
The Musée du Louvre
The identity of the crouching scribe is a mystery – though since its discovery in 1850, it has been one of the most popular works at the Louvre. At a guess, he was a lowly administrator, destined to count landowners' sheep in his native Ancient Egypt, or to scratch out poems on demand. Although, the complex and refined treatment of the subject suggests he might have been attached to the Egyptian elite – perhaps even a son of the Pharaoh in a studious aspect, with a papyrus in one hand and a writing implement in the other – most likely a reed, though today it has disappeared.

With its bright colours and detailed realism (the artist even took the trouble to outline the nipples using two wooden pegs, and to model a bulge under the loincloth), this remarkably well-preserved limestone sculpture remains one of the most extraordinary artistic remains from Ancient Egypt.
Antoine Bourdelle, Héraklès Archer, 1906-1909
The Musée Bourdelle
Upon its completion in 1910, this monumental representation of the sixth labour of Hercules appalled one half of the public and fascinated the other. Its sheer scale was a factor, but it was the striking modernism of the statue, with its distorted anatomy and idealised lines, that really bowled people over. 26 years after his arrival in Paris, Antoine Bourdelle had announced his emancipation from the lyrical style purveyed by his master Rodin. 'Héraklès' sealed his fame and set him on a career path that saw him become a teacher and mentor to the first generation of the 20th century: Giacometti, Brancusi, Maillol and their contemporaries. It remains his representative work, and a tipping point in the passage of sculpture from the 19th century into modernism.