Heads up! We're working hard to be accurate – but these are unusual times, so please always check before heading out.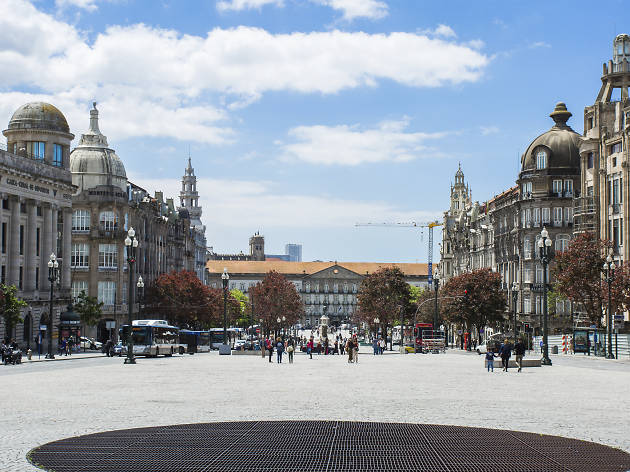 The best free things to do in Porto
Put your money away! You won't need it at any of these attractions: these are the best free things to do in town
If you're on a budget or just believe that the best things in life – great parks, stunning views, art and culture, and… erm… knitting – are free, follow our guide to the best free stuff to do in town. Also, check out our list of great cheap places to eat
The best free things to do in Porto
Anyone who's interested in origami can be a part of Porto's Origami Club monthly meetings (origamiporto.blogspot.com), where professionals and amateurs alike gather to practice the beautiful art of folding paper. All you need to do is show up at Espiga Gallery and Bar: the only thing they ask is that you to bring paper, ideas, exercise suggestions and tips to share with the rest of the group.
How many hours have you spent looking at the sky without being able to find the Milky Way, the pole star or without knowing if that bright spot is indeed a planet or not? To unravel the mysteries of the universe, the Centre of Astrophysics st the University of Porto organises an open session every second Thursday of each month. The programme is divided into two stages. Firstly, there's a simulation of the sky, where you can see all the stars and galaxies in plain sight. After the all the explanations, a demonstration will occur outdoors, where you'll be able to see Saturn's rings, the Andromeda nebula or the moon's surface through a telescope.
Saboriccia's owners believe that the best way to sell a quality product is to have the client taste it. Therefore, every day they set up a stall where they present several different delicacies: cold meats, jams, chutneys, olive oils, wines and regional bread. They insist that their neighbours know about the tasting – hence the sign on the door describing the products of the day – and encourage them to try one or two of the store's products that are not included in it. It's simple: if you don't know whether you like the mango mustard or the honey mustard with garlic best then ask someone to open the jars. If you end up not buying any then the jars become part of the tasting.