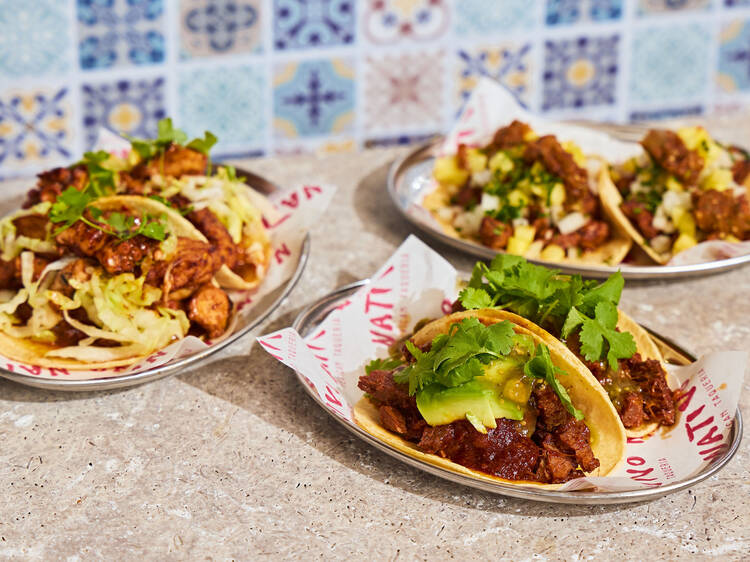 The best Mexican restaurants in Sydney right now
For devotees of genuine Mexican fare, it's a great relief that Sydney is no longer only served by the tacky Tex-Mex, stand-and-stuff, burrito-centric eateries there were once the sole expression of the cuisine readily available here. There's now an exciting new wave of Mexican diners sweeping Sydney, with nary a pinata, sombrero or lucha libre mask in sight. We're not saying there isn't a time and a place for a bowl of liquid queso and a dorito or two - there really is - but with a culture and cuisine that spans thousands of years and dozens of regions, it's a crime to assume that Old El Paso and a cartoonishly large frozen Margarita is anything close to 'authentic'. Prime your palate for the true flavours of Mexico with our guide to the best Mexican eateries in Sydney, curated by Time Out Sydney's Food & Drink Writer Avril, and fellow critics. Keen to get around some killer spots for an arvo tequila or two? Check out Sydney's best rooftop bars right now Love spice? Check out our guide to Sydney's hottest Thai restaurants Thirsty? Have a look at the best bars in Sydney right now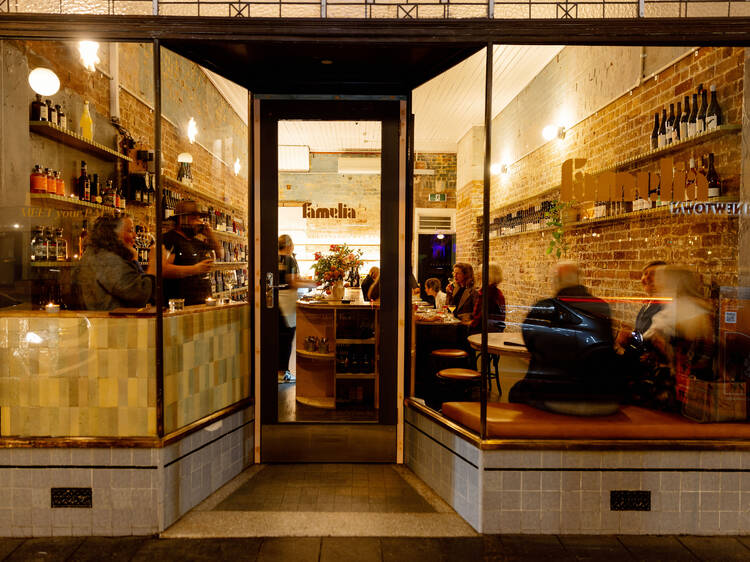 The 22 best wine bars in Sydney
No two ways about it, Sydney's wine bar scene is flourishing. There were hardly any of  a decade ago, and now they're all over town. What's more, wine bars are now some of the best spots in Sydney to grab a nice dinner with friends.  It makes no difference whether you're a novice or an expert, fancy something natural or classic, old world or new, or whether you want to spend moderately or extravagantly – there's somewhere on our list for every palate, at every price point. Bottoms up. Can't get enough of that boozy stuff? Check out the absolute best bars in Sydney here.
The best vegan restaurants in Sydney
People are choosing plant-based eating for its softer step on the Earth, concerns about animal cruelty, and the health benefits of vegetable-rich diets. Plus, there's been a rise in flexitarian diets – you might not be a full-time vegan, but where you can, you opt for more plants on your plate. Only a few years ago, vegan dining meant a whole lot of pulses and sprouts, but now Sydney is home to plant-based burger shops, classic Italian pizzerias that showcase cheese and meat alternatives, gelato shops that favour coconut bases, and a growing contingent of fine diners offering fancy degustations for vegans. Below, we've rounded up the best vegan restaurants in Sydney. Cool with eggs and dairy? Check out the best vegetarian restaurants in Sydney. Got a mixed group? Head to one of the best restaurants in Sydney. On a budget? Have a look at the best cheap eats in Sydney. Want to shop sustainably? Check out our guide to ethical shopping in Sydney here.