The best restaurants for vegetarians in Sydney
More than a few good reasons to go meat-free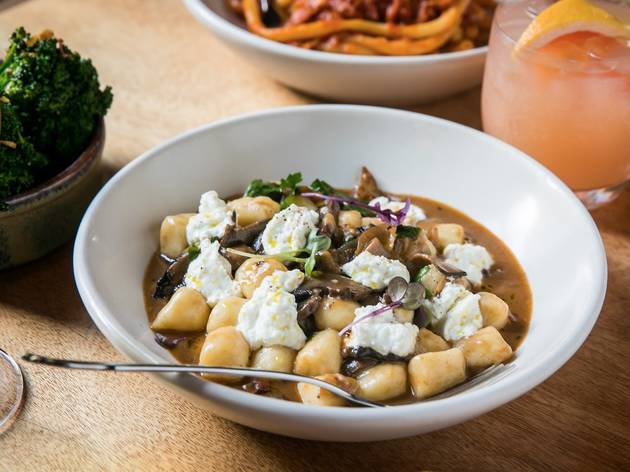 Long gone are the days when mushroom risotto was the only option on Sydney menus for vegetarians. Okay, so a few places are still championing that veggo staple, but if you know where to go you need never set eyes on it again. Not all of these restaurants are exclusively vegetarian, but everyone on this list is serving the kind of exciting, delicious vegetable-based fare that will make you reconsider meat in favour of a whole head of cauliflower, a perfect pizza or a totally plant-based degustation.
If you're a dedicated herbivore, you can find Sydney's best vegan restaurants.
What about a burger? Check out our guide to the best vegetarian burgers in Sydney.
The best vegetarian restaurants Sydney has to offer
What about your vegan friends?
It doesn't matter if you're a full-time herbivore or just dabbling in some cruelty-free alternatives, these are the best vegan restaurants around Sydney, from a cheese-free slice at Gigi's Pizzeria to a plant-based burger from Soul Burger. Or maybe it's yum cha that's calling your name. It's all here and totally meat and dairy-free. Want more? Check out Sydney's best vegetarian restaurants.
How about a spot of the outdoors?
Natural beauty is one of Sydney's best assets, so it makes sense you'd want to experience a night or two in the city's great outdoors. Fortunately, camping around Sydney is not only possible, it's often very affordable. Check out our edit of the city's best camping sites for the chance to wake up next to the Harbour, adjacent to crashing waves, or deep in a national park.