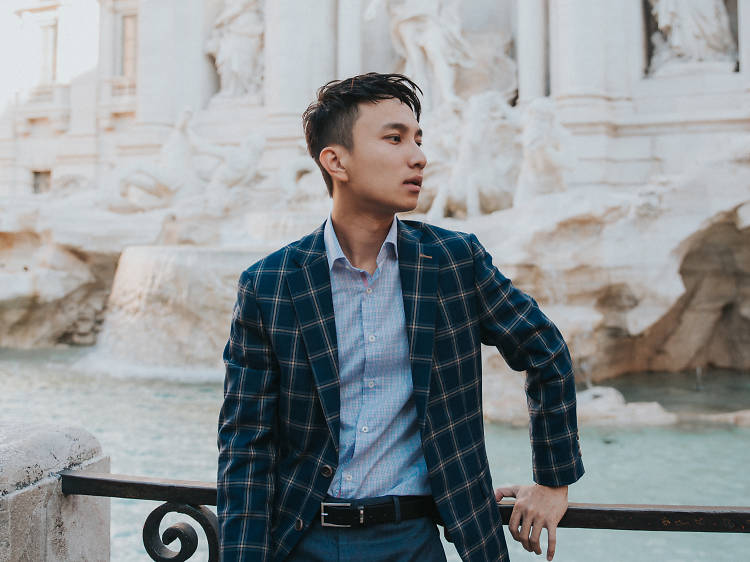 Photo: Lee Yik Keat
Yik Keat's Instagram feed is visual poetry, with wicked drone shots and moody yet colourful portraits. At 23, the self-taught photographer has already amassed a 302,000 following and an impressive list of clients the likes of Adidas, Samsung, Singapore Tourism Board, and YTL Hotels.
How did you get started?
I started with a mobile device back when Instagram was first launched. At that point in time, I was following other photographers capturing beautiful shots with just their phones, and I was amazed – so I tried it on my own.
Here's a common misperception: Singapore is a boring city. Do you agree?
Photography wise, it's not boring at all. Every street you see has something new to offer. You can be on Duxton Hill, and then walk five minutes down the road and find yourself in a completely different environment. Singapore is so diverse, and our architecture is ever-changing.

What do you look for when taking a shot?
Natural framing – like leaves, railings, and people – really helps to compose the image. For my visuals, I like shooting at hours of the day where light is optimal to create a certain mood. The blue and golden hours are popular for a reason!
What's a pro tip to up one's Instagram game?
Learn everything you can about light. Light is one of the most crucial factors in photography, and different lighting can create a completely new image.
Which local photographer do you look up to?
I admire the works of AikBeng Chia (@aikbengchia) for street photography. He has an eye for mundane things that are usually overlooked and creates something unique out of any ordinary street. It's something that always surprises me.