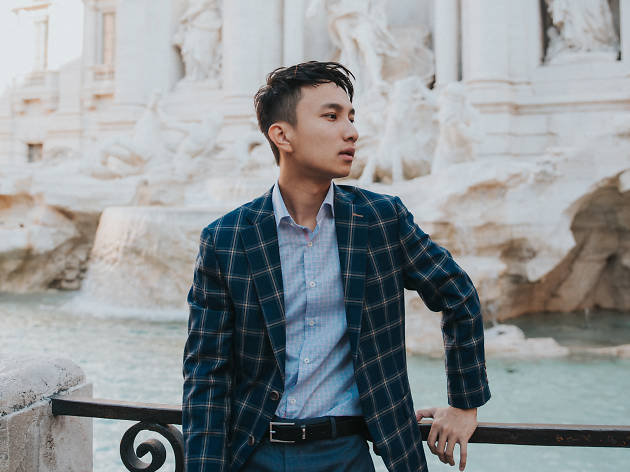 The best local photographers you should follow in Singapore
Let these Singaporean photographers take you on a tour of the Lion City through their eyes – and lenses
Shots of Jewel's Rain Vortex or the Marina Bay Sands pepper social media, yet we still can't get enough of them. But if you think you've seen it all, a wave of urban photographers are here to prove you wrong. Their perfectly curated Instagram feeds portray Singapore through different eyes – and lenses. At times, you can't even recognise where the photos are taken. Don't mistake them for influencers, though. Armed with DSLRs, tripods, and a serious case of national pride, these local photographers take on the streets of Singapore for the 'gram.
RECOMMENDED: 13 words that have a different meaning in Singapore
Meet the photographers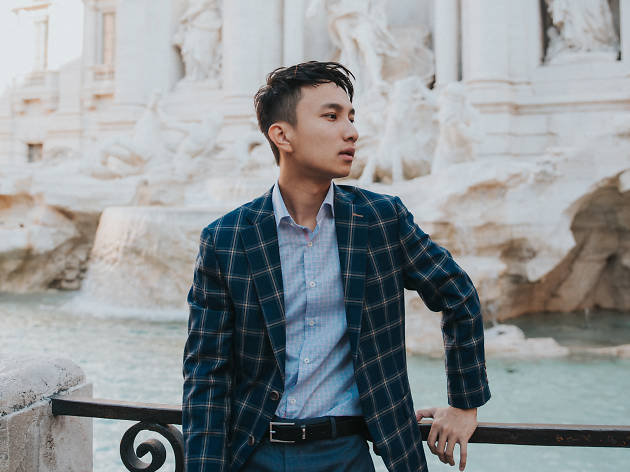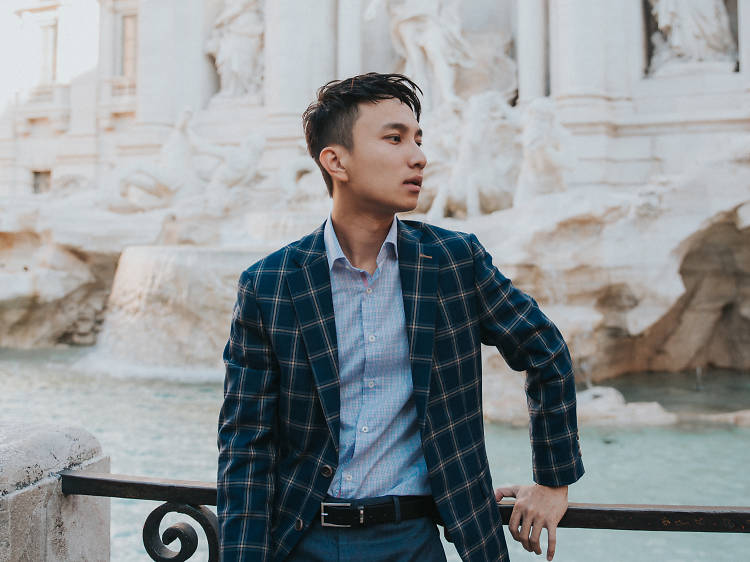 Photo: Lee Yik Keat
Yik Keat's Instagram feed is visual poetry, with wicked drone shots and moody yet colourful portraits. At 23, the self-taught photographer has already amassed a 302,000 following and an impressive list of clients the likes of Adidas, Samsung, Singapore Tourism Board, and YTL Hotels.
How did you get started?
I started with a mobile device back when Instagram was first launched. At that point in time, I was following other photographers capturing beautiful shots with just their phones, and I was amazed – so I tried it on my own.
Here's a common misperception: Singapore is a boring city. Do you agree?
Photography wise, it's not boring at all. Every street you see has something new to offer. You can be on Duxton Hill, and then walk five minutes down the road and find yourself in a completely different environment. Singapore is so diverse, and our architecture is ever-changing.

What do you look for when taking a shot?
Natural framing – like leaves, railings, and people – really helps to compose the image. For my visuals, I like shooting at hours of the day where light is optimal to create a certain mood. The blue and golden hours are popular for a reason!
What's a pro tip to up one's Instagram game?
Learn everything you can about light. Light is one of the most crucial factors in photography, and different lighting can create a completely new image.
Which local photographer do you look up to?
I admire the works of AikBeng Chia (@aikbengchia) for street photography. He has an eye for mundane things that are usually overlooked and creates something unique out of any ordinary street. It's something that always surprises me.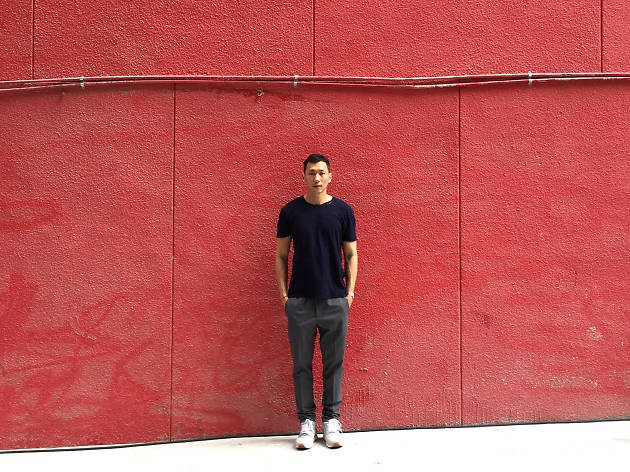 Photo: Leslie Heng
Leslie's photos are #goals. During the day, he's a business manager in the manufacturing industry. But his passion for photography first began six years ago, sparked by the Instagram revolution. Similar to Yik Keat, he started with mobile photography before transitioning to a camera.
What's your muse?
Buildings and spaces with strong architectural elements like lines, symmetry, and colours. I use them constantly to create my pictures. I love that Singapore is tiny but has so much to offer.
What about Singapore are you proud of?
The 'rojak' of the old and new. It boasts some of the world's most futuristic architecture, often starkly juxtaposed against older buildings like temples or shophouses. The result? A skyline that's truly ours.

Your photos are brilliant! Tell us your secret.
It's always about making the shot look unreal, beautiful, and sometimes even out of this world. I like Yik Keat's photos, he has an extraordinary way of telling stories through his pictures.
What are some underrated spots to shoot, instead of crowded places like Jewel and Gardens by the Bay?
Our HDB estates are actually great places to explore. Ironically, I used to think that our HDB flats looked ugly when I was younger, but they have become some of my favourite places to shoot these days.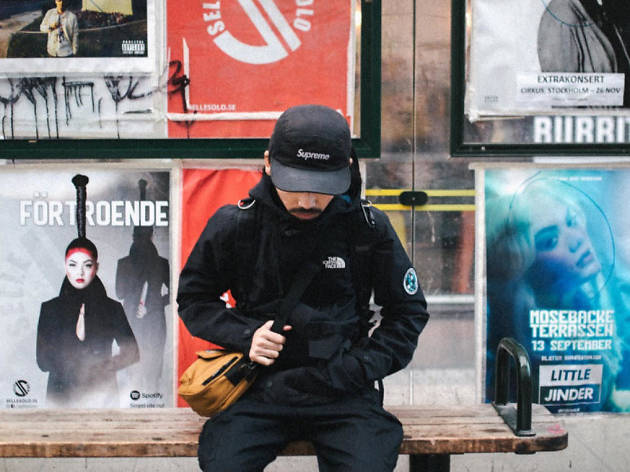 Photo: Irfan Rosli
Irfan's Instagram feed is filled with mellowed out tones, dusty street signs, and random uncles just doing their thing. Local life, but make it aesthetic.
Tell us more about your photos.
Some people use words, but I believe in telling stories through photography. I like taking portraits of people on the streets. It comes with challenges, though. It isn't easy to shoot people on the streets doing their daily routines; sometimes they'll chase you away or even shout at you.
Rapid fire question: Favourite places in Singapore to shoot?
Chinatown, Little India, and old HDB estates.

What goes through your mind when you take photos?
I'll wander around to capture moments, everyday objects, and local places. Singapore is unique in its own ways. As a photographer, it's all about how you portray and define your shot. I'm inspired by our vibrant nightlife and bustling streets, which make amazing backgrounds for lively portraits. Not forgetting our sculptured landscapes!
Advice for aspiring photographers?
Just shoot what you like. What you capture is a reflection of what you see through your lenses. Different people can have different perspectives of shooting the same place or object. Try to explore other kinds of angles.
Other photographers to follow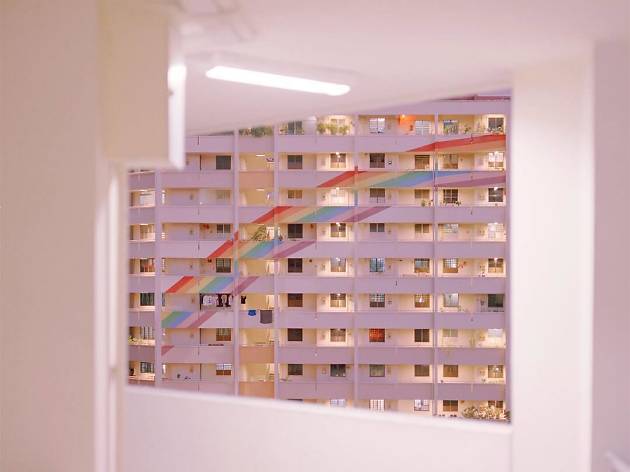 @_nguan_
All misconceptions that Singapore is boring is debunked with Nguan's shots. He re-imagines Singapore as an ethereal Wes Anderson wonderland, with pastel hues and perfect symmetry – all captured on film. His three published photo books span cities all over the world: including Tokyo, Los Angeles, Beijing, Hong Kong, and Singapore.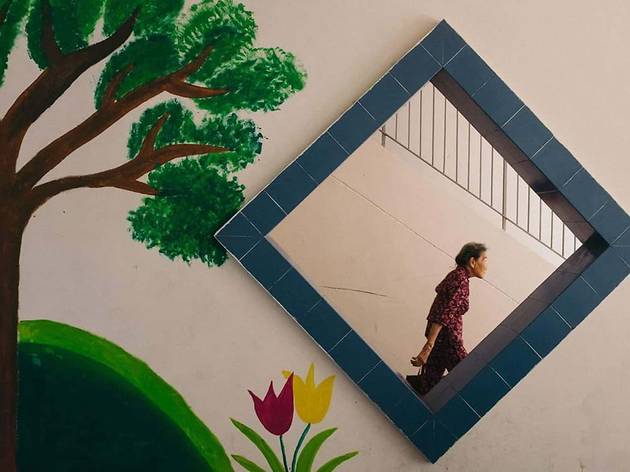 Photograph: @anelephntintheroom / Instagram
Aaron Chan (@anelephntintheroom)
Aaron, who goes by the monicker Elephnt, specialises in taking photographs of everyday life in HDB blocks. His Instagram feed is littered with photos of things that are going on in an HDB block – from different look-out points and angles. 55 of these shots have been compiled in his photobook, Ways of Seeing ($29), available at BooksActually.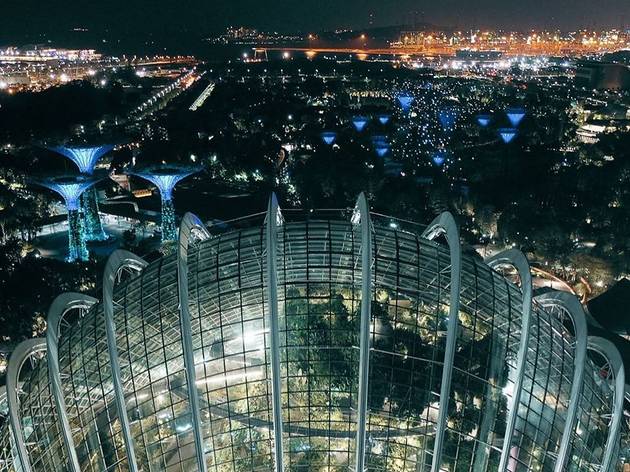 Photograph: Kevin O. / Instagram
You may see familiar, photographed-to-death sights in Kevin's shots. But his angles and edits provide a fresh and unique spin to these locales. Be transported to HDB estates, Singapore's cityscape and lush parks from above.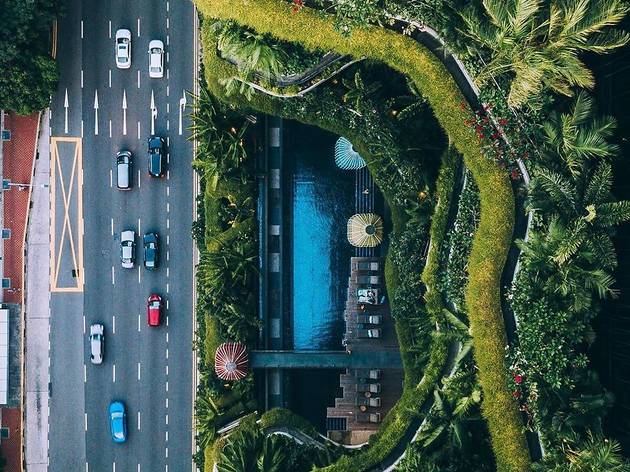 Photograph: Aik Kai (@highonmars)
For shots of Singapore's cityscape from up above, whether it's a train weaving through Bougainvillea trees in full bloom or iconic landmarks such as Parkroyal Pickering's beautifully landscaped building, Aik Kai has a way to photograph it all. His striking, architecturally-driven photos have a way of showing us Singapore through completely different lenses.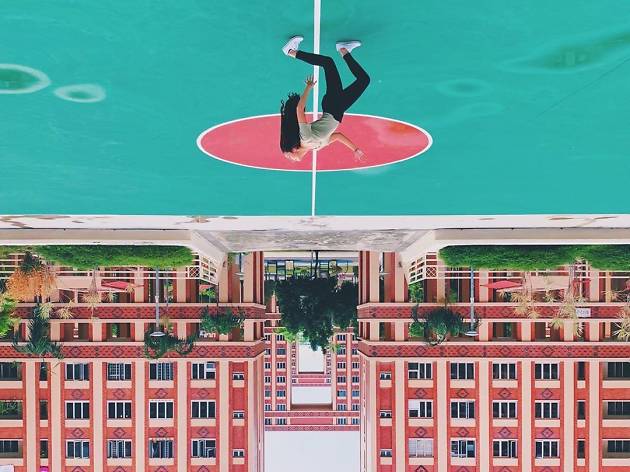 @yaisyusman
Yais Yusman (@yaisyusman)
Yais Yusman's feed shows Singapore's complex architecture through unconventional perspectives by playing with angles and lighting. Whilst his photos are mostly creative architecture shots, Yais adds a human element to further elevate the mood of the photo.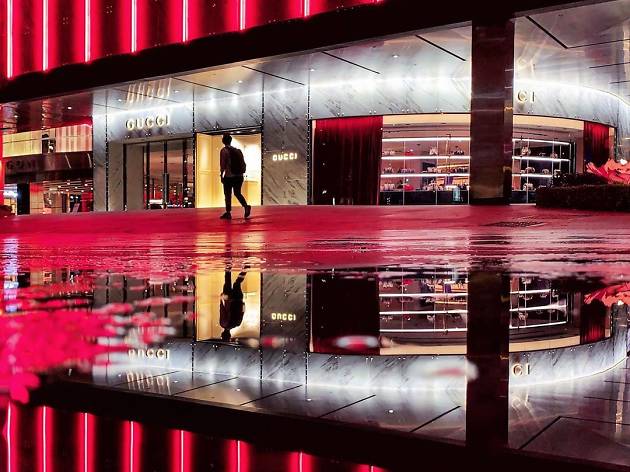 @yafiqyusman
Yafiq Yusman (@yafiqyusman)
Yais' twin brother, Yafiq, comes from an architectural background – which shows in his perfectly-curated feed. In fact, his gravity-defying shots and themed posts have gained him the Singapore Instagrammers of the Year award in 2014.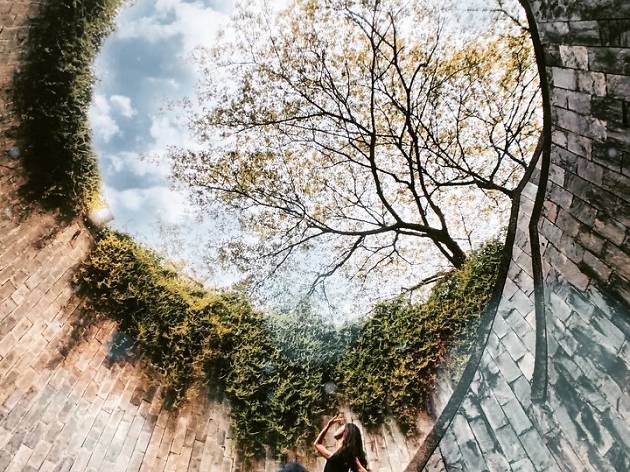 @jsnjnr
Jason's feed takes viewers through his lenses, giving unique perspectives to commonly photographed spots around Singapore such as Gardens by the Bay and Jewel. Here's a challenge for you: take a look at his Instagram and guess where the photos were shot.
Other things to do at home