Heads up! We're working hard to be accurate – but these are unusual times, so please always check before heading out.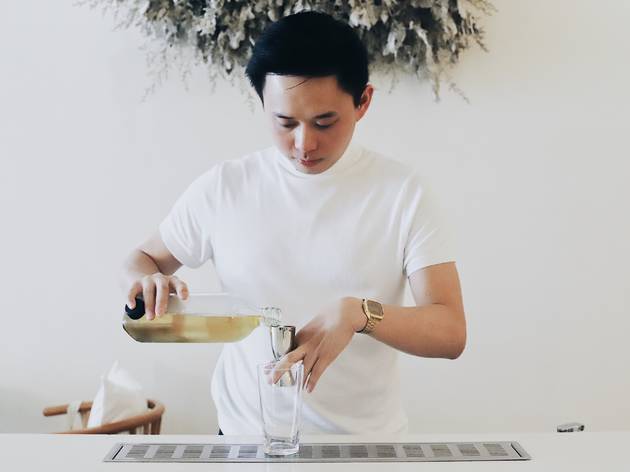 Drink this: Sage 43, a low-alcohol cocktail suitable for all drinkers
Platform owner and bartender Sin Kim Shin shares a simple, low-alcohol cocktail you can imbibe without worrying about flushing red
At first sip, the Sarsaparilla 85 is sweet, and slightly spicy. Then the ice melts. But rather than watering down the drink, it alters its taste. Earthy notes start to emerge, and the spiciness intensifies.
"Different flavour profiles emerge after the ice thaws," explains bartender Sin Kim Shin. Quite the opposite of what you usually expect in a cocktail. Other similar drinks, where the flavour gets altered with time, can also be found at his drinking studio, Platform, located at the end of Amoy Street. The focus at this sun-strewn space: low-alcohol beverages.
"We are in an Asian country with a lot of light drinkers," he shares. "I'm one myself but I want to be able to enjoy more than one drink."
It's easy to do so at Platform. The drinkmaker plays with wines, liquers, and homemade cordials – and adds a touch of carbonation to "bring out the flavour" of drinks that are low in alcoholic content. He says: "It doesn't matter if it's spirit-forward or low-alcohol – as long as it can express the flavours of the ingredients."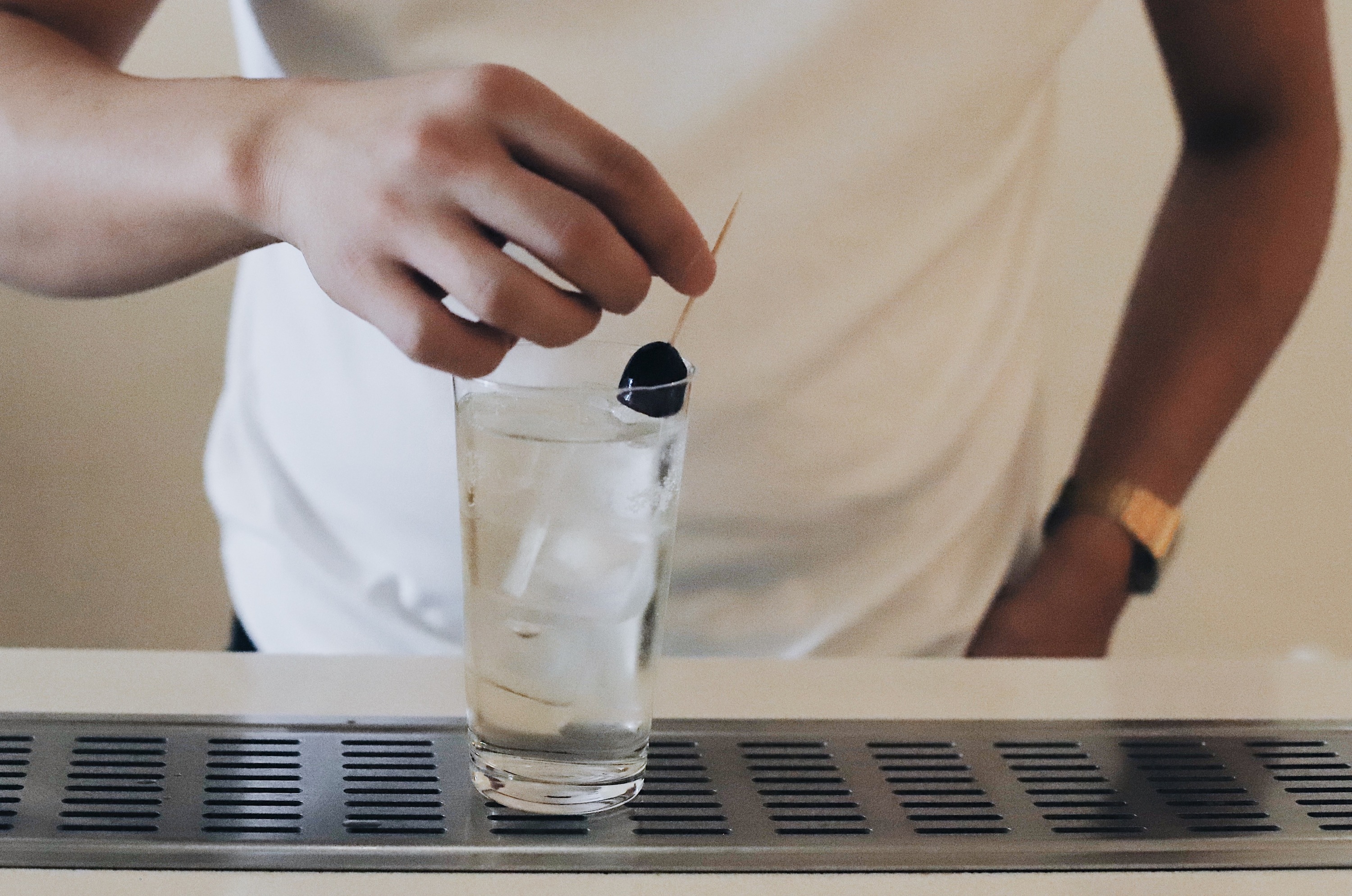 Which is why common ingredients are favoured here – to yield unique combinations that are as surprising as they are refreshing. The Sage 43 ($17) is an example, and a personal favourite of Kim Shin. To make it, sage cordial and fino sherry are mixed together with tonic water to lend a herbaceous, dry finish. The drink was first created in five minutes, using whatever that was available on hand, he shared. "I believe that a good bartender can make a great drink using ingredients that are readily available," adds Kim Shin.
There's a more noble reason why commonplace ingredients are heavily featured: he hopes that people can easily recreate these cocktails anywhere. Even the interior of Platform, like the menu, is designed to reflect the same pared-down ethos. The bar station is moved out to the walking area, and the countertop is kept spotlessly clean and neat. "People can easily observe how you create a cocktail," shares Kim Shin.
"Sometimes for cocktail-making, you don't need to overthink it," he adds. "The simplest ingredients and recipes can create the most amazing flavour profiles."
Try the Sage 43 here
Day drinking is embraced at this bar along Amoy Street.