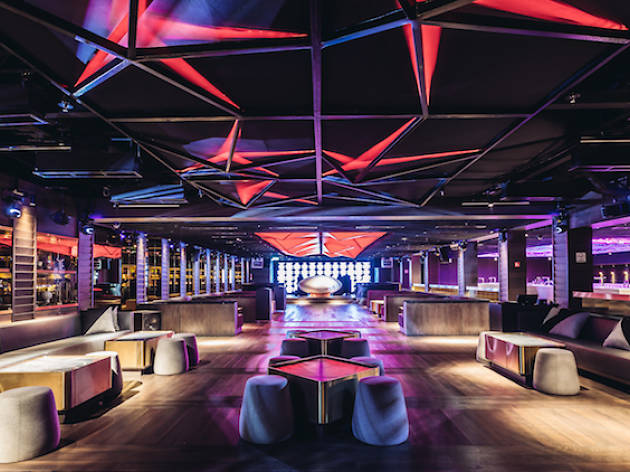 Singapore's bars and entertainment venues have closed – here's what it means for you
The government has announced the closure of bars and entertainment venues till April 30 in a bid to stop the spread of Covid-19
From March 26, all bars and entertainment venues in Singapore are closed till April 30. The measures come as the city reports over 800 cases of Covid-19, with more than 600 currently active cases.
Businesses impacted by these measures include bars, clubs, discos, cinemas, theatres and karaoke outlets. As a part of the announcement, all centre-based tuition and enrichment classes, as well as religious services, have also been suspended.
Malls, museums and restaurants remain open, but the government has also recently announced that people who sit or stand less than 1m away from another person in a public space will be fined up to $10,000 and jailed for up to six months.
Like you, we have plenty of questions as to what these new rules mean. So we've compiled a handy guide that covers everything you need to know about the measures.
RECOMMENDED How to support Singapore's restaurants and bars during Covid-19 and bars in Singapore offering takeaway cocktails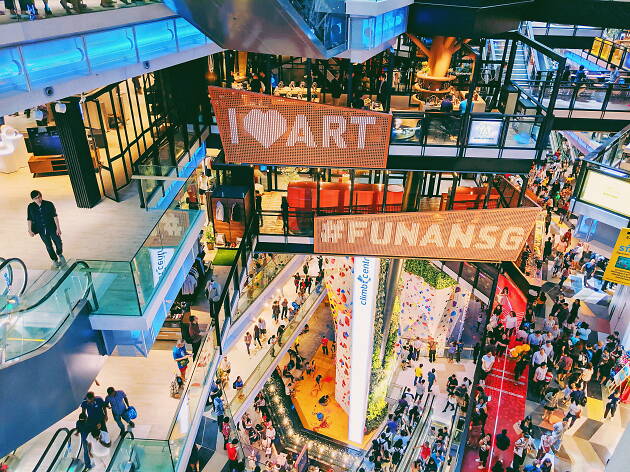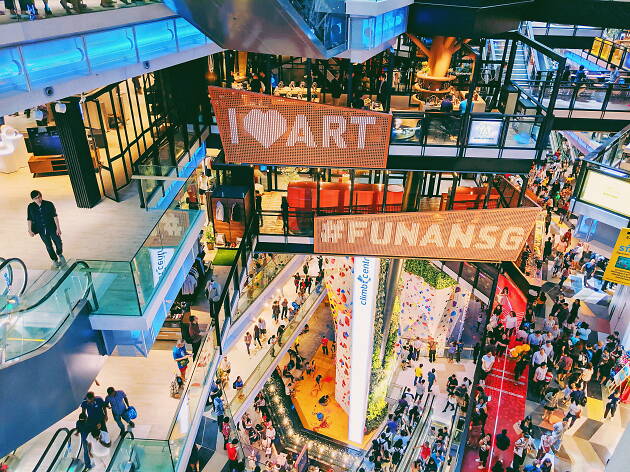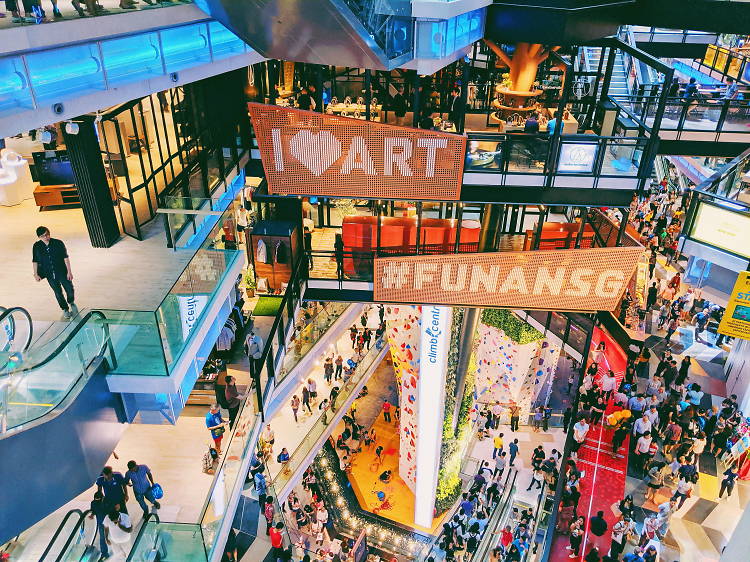 Photograph: Funan
Most places around the city remain open, including supermarkets, shopping malls, hawker centres, restaurants, banks, museums, pharmacies, petrol stations, convenience stores and hairdressers.
Popular attractions such as the Singapore Zoo, Night Safari and River Safari, Gardens By the Bay, Marina Bay Sands Skypark and Universal Studios Singapore also remain open.
These places have ramped up on cleaning as well as put in place safe distancing measures. Public transport is still running too.
However, do note that you're not allowed to be in a public venue in a group of more than 10 people. You also have to stand 1m apart from the people around you.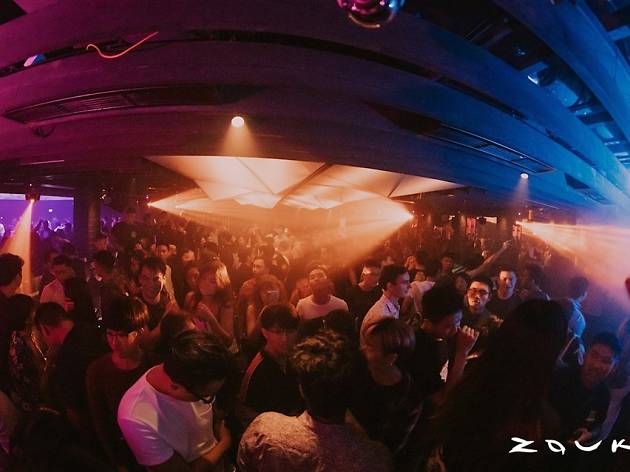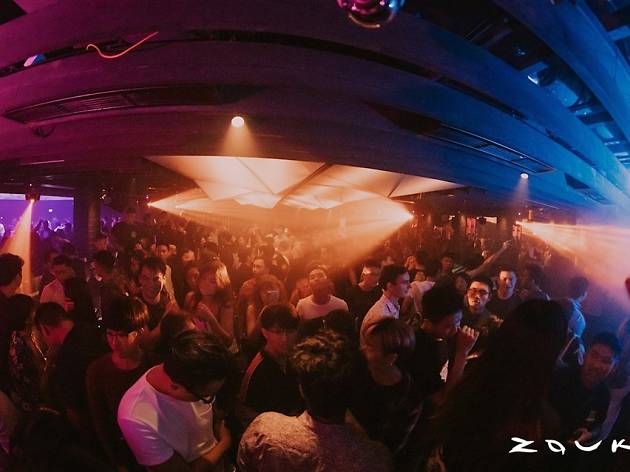 Photograph: Zouk
Bars that are not operating under a restaurant or food license. All entertainment venues such as nightclubs, karaoke bars, discos, theatres, cinemas, exhibition halls and computer game centres. Tuition centres as well as large gyms such as Virgin Active, Pure Fitness and Fitness First have also closed.
Here's a list of cocktails and specialty bars that are now closed in Singapore:
Ah Sam Cold Drink Stall
Alchemy Singapore
Auld Alliance
Begin
Craft Beer Bar Takumi
IBHQ
Idlewild
Jigger & Pony
MO Bar
Nutmeg & Clove
Origin Bar
Quaich Bar (Havelock and South Beach)
Shin Gi Tai
SKAI Bar
Skinny's Lounge
The Bar at 15 Stamford
The ExciseMan
The Other Room
The Penny Black
The Single Cask
The Swan Song
The Wall
White Label Records & Bar
Here's a list of nightlife and entertainment venues that are now closed:
Attica
Bang Bang
Cherry Discotheque
F Club
Lulu's Lounge
Marquee
The Projector
Zouk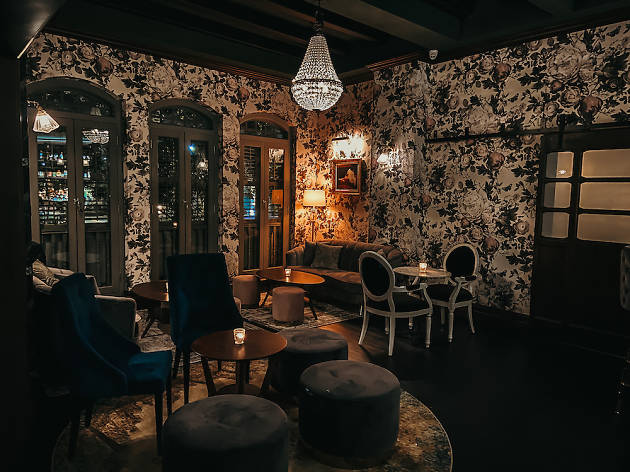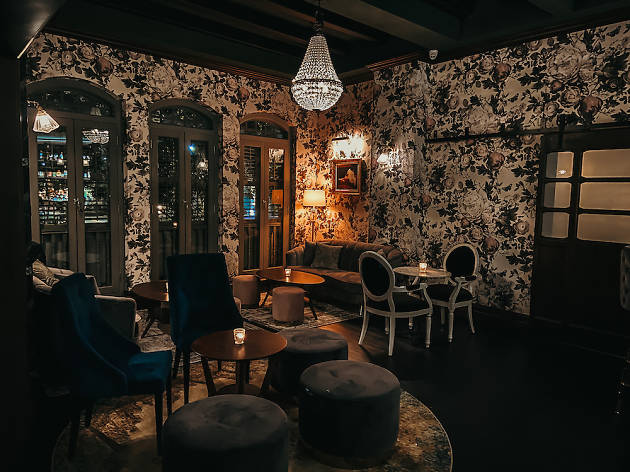 Photograph: Barbary Coast
Are there bars that are still open?
Bars with a food license can still continue operations. So if your favourite bar also has a bar grab menu that they dish out from a proper kitchen, it's most likely unaffected by the new measures. However, if you want them to stay open, make sure that you keep a social distance from other diners and indulge responsibly. Don't be one of those people who attend "farewell parties".
Here are some bars with excellent food options that are still open and need your support:
Atlas
Barbary Coast
Bar Stories
Brass Lion Distillery
Caffe Fernet
Employees Only Singapore
Fat Prince
Freehouse
Gibson
Humpback
JAM by Siri House
Jekyll & Hyde
Junior The Pocket Bar
Kabuke
Lime House
Live Twice
Madame Fan
Manhattan
Mitzo
Native
Neon Pigeon
No Sleep Club
Operation Dagger
Praelum Wine Bistro
Revamp Bar & Kitchen
RPM by D.Bespoke
RVLT
Smoke & Mirrors
Sum Yi Tai
Tess Bar & Kitchen
The Dragon Chamber
The Elephant Room
The Guild Singapore
The Old Man Singapore
The Other Roof
Tippling Club
Music venues such as White Label Records and Choice Cuts Goods + Coffee remain open in the day for retail and refreshments.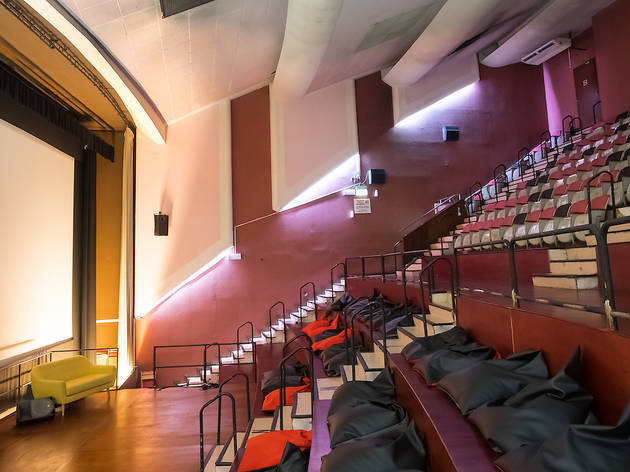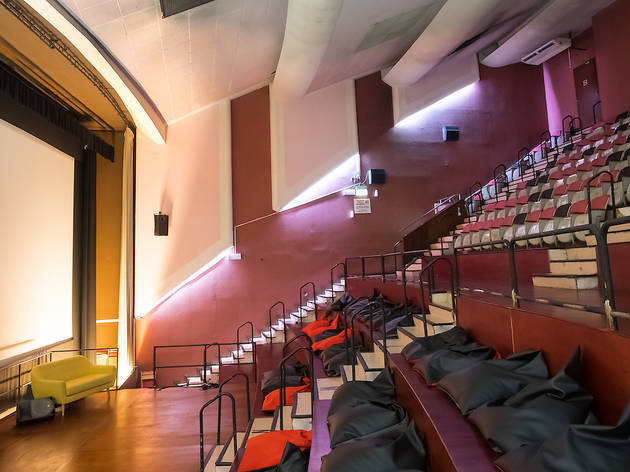 Photograph: The Projector
What does this mean for bars and entertainment venues?
Obviously, Covid-19 has dealt a huge blow to these businesses but you can still support them by purchasing gift cards as well as merchandise.
Food and beverage businesses as well as retail shops can list their businesses on chopeandsave.com or bars.sg, which link people to gift cards they can purchase for future use. Some bars such as The Old Man and Shin Gi Tai are also offering cocktails to go. Check out the full list of takeaway cocktails here.
Entertainment venues like The Projector also have merch for sale that you can purchase here.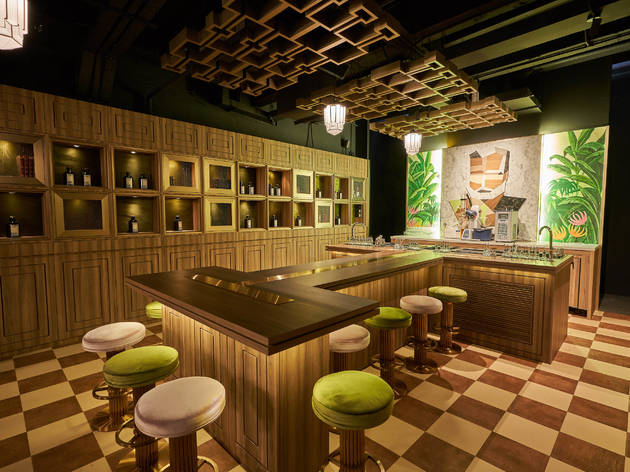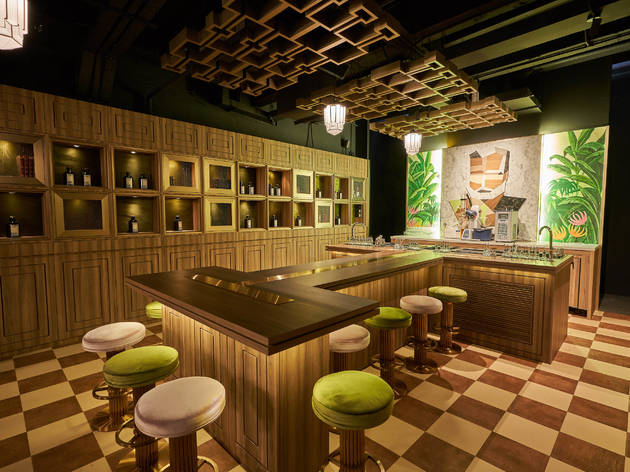 Photograph: The Old Man Singapore
When will things be back to normal?
We don't know. And certainly, things will never truly go back to how they were before. But the restrictions are going to be around till April 30, but there is a possibility that they will be extended beyond that.
We know this is tough and our hearts go out to all those venues that are struggling right now. Please get in touch with contact.tosg@timeout.com if you know of a venue in need of a shout. We will try our best to help out.
Read on for more on Covid-19 in Singapore