What went down at the first Chivas Masters Week: Time Out Bar Hop
We brought 30 readers to six bars to sample the creations of the Chivas Masters Singapore finalists. Here's what happened during this epic bar crawl and party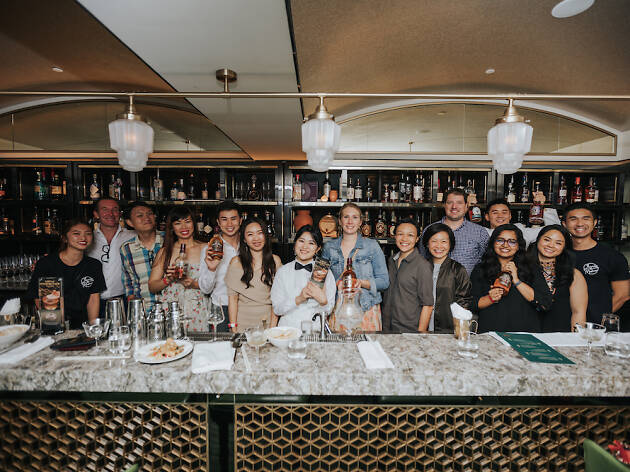 1/13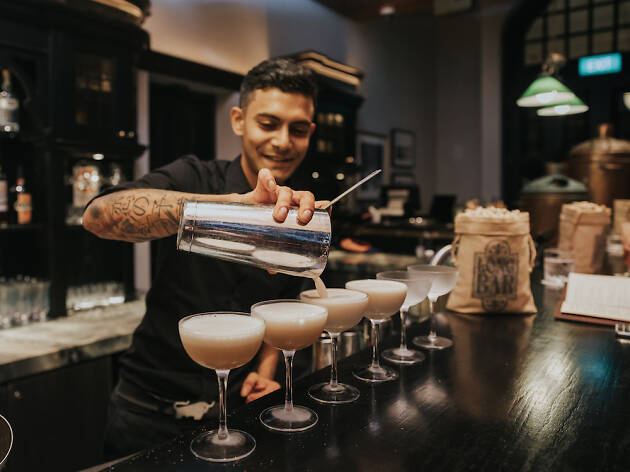 2/13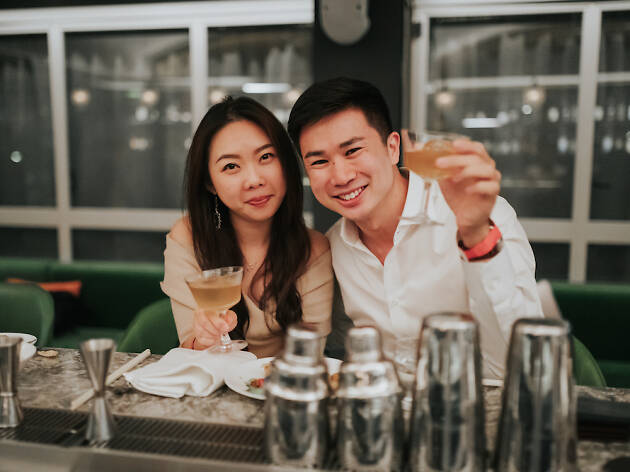 3/13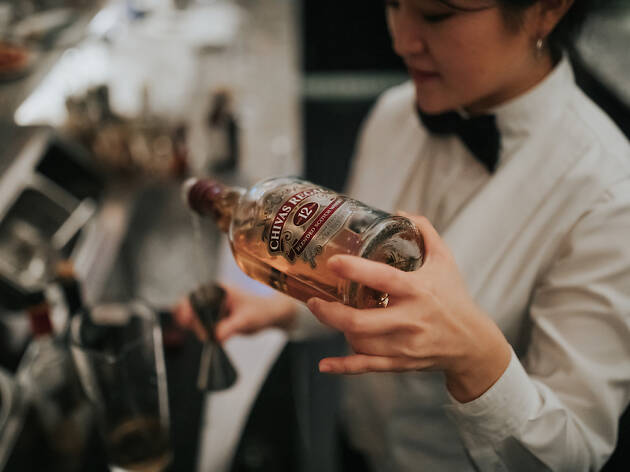 4/13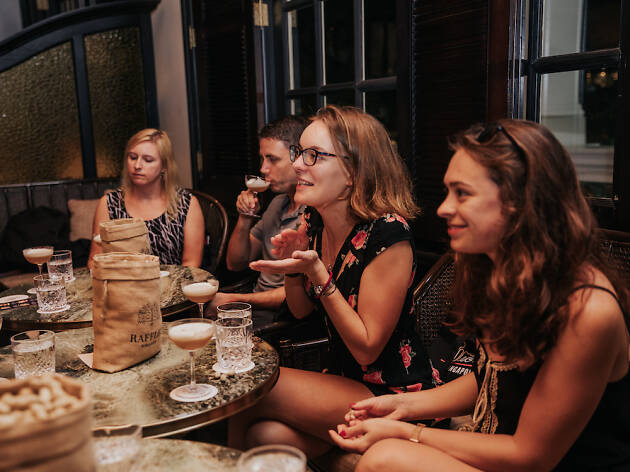 5/13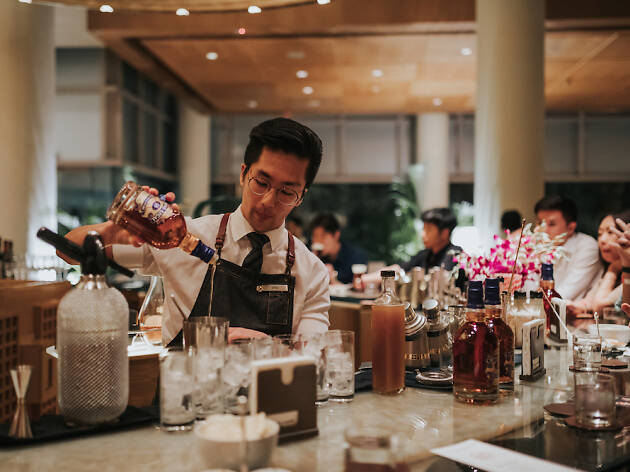 6/13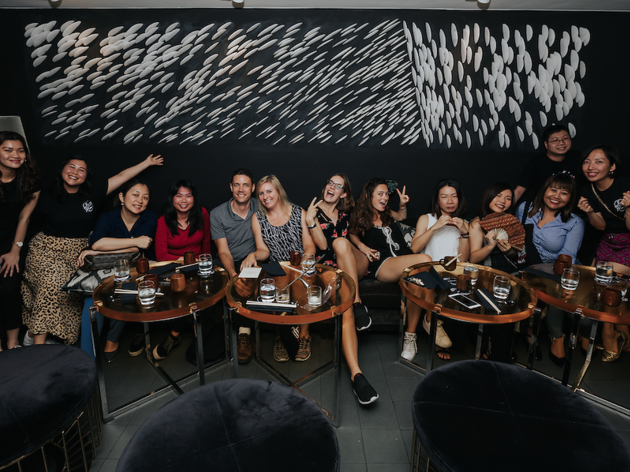 7/13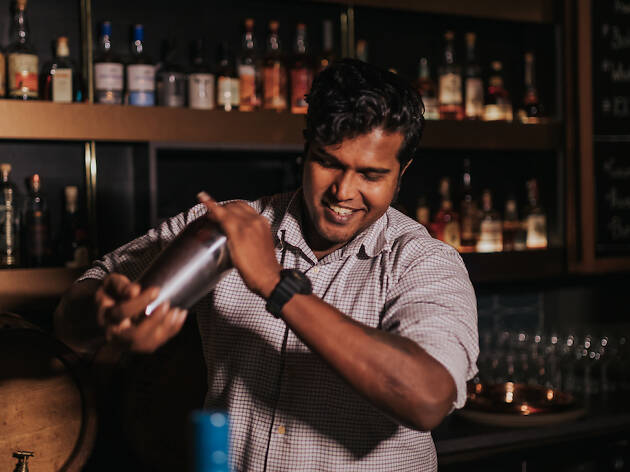 8/13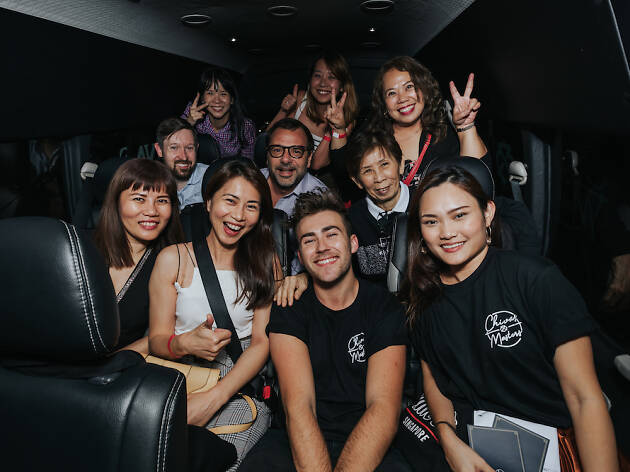 9/13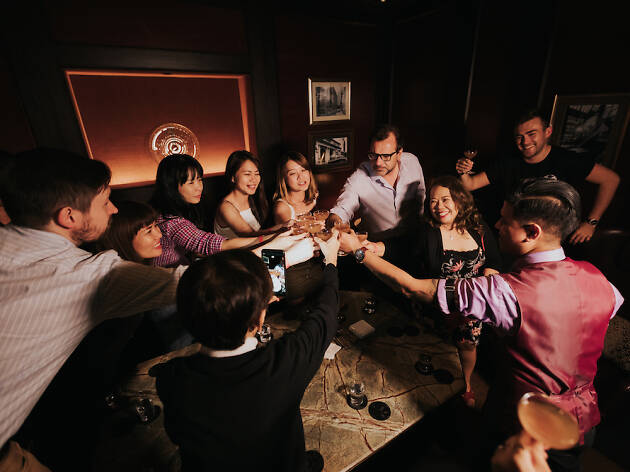 10/13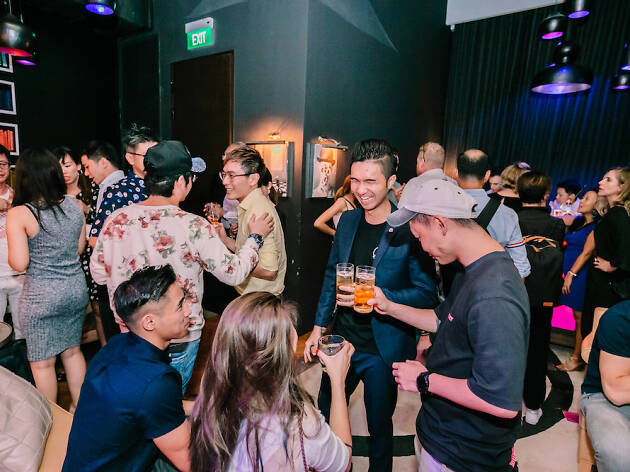 11/13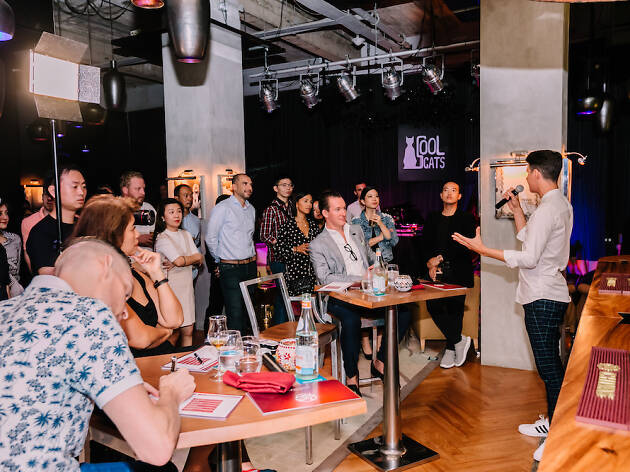 12/13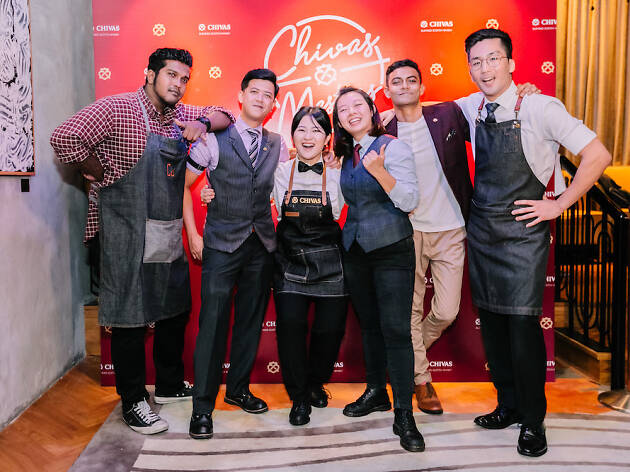 13/13
"Success is a Blend" is the theme for this year's Chivas Masters, a global cocktail competition that showcases the creativity and skill of bartenders around the world. Now in its sixth year, the international challenge has been extended to mixologists in Singapore for the first time. After a gruelling selection process, six contenders from the city's top bars were selected to vie for a spot at the Chivas Masters Global Final taking place across the UK later this year.
Time Out Bar Hoppers and the Chivas Masters minibus
On June 4, 30 Time Out readers joined us for a fun night out where they were ushered to the six bars on a minibus to try all the creative concoctions of Tim Rosete at Manhattan, June Baek at Madame Fan Bar, Demitria Dana Paramita at Anti:dote, Logaraj IM at Long Bar, David Kim at Chihuly Lounge as well as Mark Graham Thomas at Copper. At the end of the night, they got to vote for their favourite creation.
Tim Rosete from Manhattan preparing his cocktail, The Wingman
At the Chivas Masters Grand Final party, which took place on June 10 at Cool Cats, the Time Out Readers' Choice Award was given to Tim Rosete from Manhattan for his drink, The Wingman. He named the drink, which was a twist on a classic Manhattan, after one of his regular customers who has now become a dear friend – a symbol of what Chivas stands for, hospitality and brotherhood.
The judges (from left to right): Tim Webb, Rhys Wilson, Vivian Peh and Andy Griffiths
During the event, each bartender was tasked with blending their own whisky with a homemade ingredient for the highball round; as well as presenting their competition cocktail to the judges. The panel comprised Rhys Wilson, Chivas Global Brand Ambassador; Tim Webb, Time Out Asia's Managing Director; Vivian Pei, Asia's 50 Best Bars Academy Chair; and Andy Griffiths, Head of Operations and Creative at Idlewild. After a lively debate, the judges awarded June Baek from Madame Fan Bar the grand prize for her cocktail, Harmony. The tipple was a blend of Chivas 12, fat-washed Calvados, local mead and her unique rice and pandan syrup as a nod to her Asian heritage and approach to hospitality. We'll be rooting for her as she moves on to represent Singapore at the Chivas Masters 2019 Global Champion in London!
From left to right, Rhys Wilson, June Baek and Matthew Parry
Want to be a part of Time Out's events? Sign up for our newsletter to be the first to know when they're taking place.