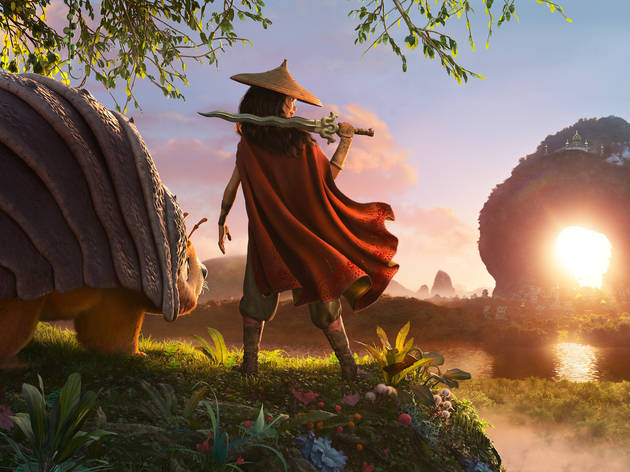 The best movies and series to watch on Disney+
Disney+ is finally here with hundreds of content at your fingertips. Here are the ones we're watching right now
The wait is finally over – Disney+ is finally here, collecting the very best of Disney, Marvel, Pixar, Star Wars, National Geographic, and Star onto one must-have streaming service. Available on a wide range of mobile and connected devices including gaming consoles, streaming media players, and smart TVs, it starts from $11.98 per month and $119.98 per year.
With the entire Disney catalogue including classics and new original series, animated shorts, and various blockbusters, as well as titles from Disney Television Studios (20th Television and ABC Signature), FX Productions, and 20th Century Studios at your fingertips, expect over 500 films and 15,000 episodes of content to be mined for your binge-watching pleasure. Not sure where to start? Here's our handy guide to get your streaming priorities in order.
RECOMMENDED: The best video streaming services in Singapore and the best local films and series to binge-watch on Netflix
Movies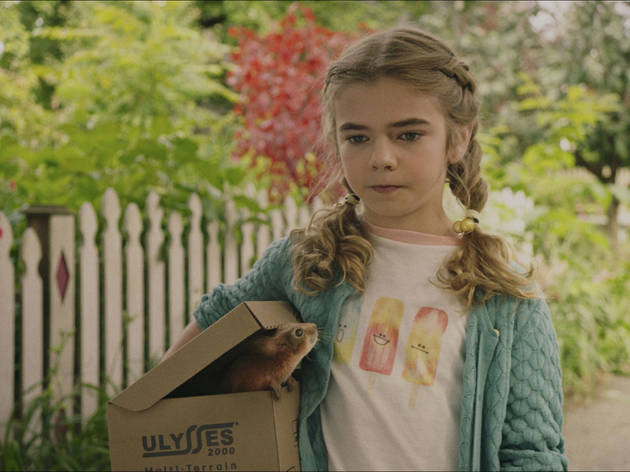 Photograph: Disney
Disney brings Newbery Award-winning book Flora & Ulysses to life with a new comedy-adventure film of the same name. It tells the story of 10-year old Flora, an avid comic book fan and a self-avowed cynic who is learning to deal with her parents' separation. But her world is about to change even more after rescuing a squirrel she names Ulysses. Little does she know that her new furry friend possesses unique superhero powers that take them places.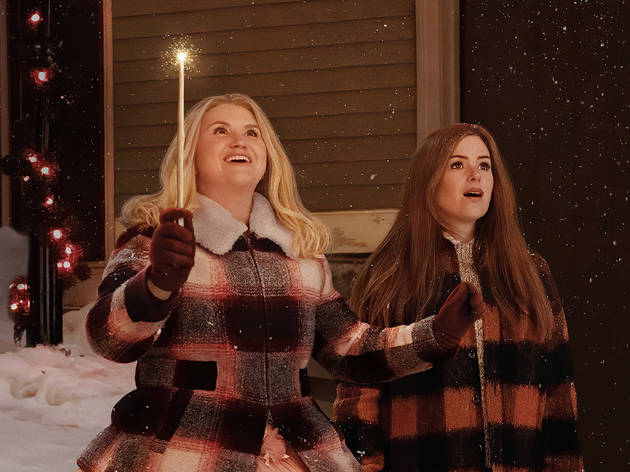 Photograph: Disney+
Still stuck in the Chrimbo limbo? Cosy up for this festive film that follows an inexperienced fairy godmother-in-training. After hearing that fairy godmothers are facing extinction, she decides to take things into her own hands and show the world that people still need them. With a mislaid letter from a 10-year-old girl, she tracks her down only to find a 40-year-old single mum who has given up on the idea of "happily ever after." Looks like someone needs a little bibbidi-bobbidi-boo.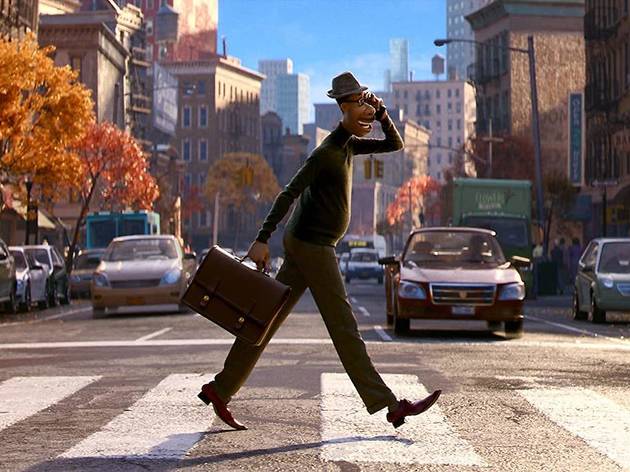 Photograph: Disney/Pixar
Disney and Pixar's new feel-good film follows a middle-school band teacher who revisits his love for jazz. But what's jazz without some soul (pun intended)? When a little misstep takes him from the streets of New York City to The Great Before, he discovers the process of souls getting their personalities, quirks, and interests before they go to Earth. Along the way, he learns and understands what it all means to have a soul.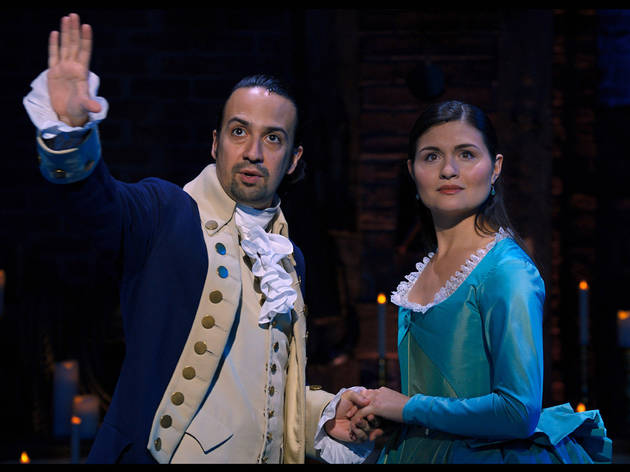 Photograph: Disney+
Didn't manage to catch Hamilton on Broadway or the West End? Here's your chance to catch the Tony-winning musical from your own sweet digs and party like it's 1776. A unique blend of history, hip-hop, and cultural phenomenon, Lin-Manuel Miranda's staged masterpiece spotlights the first secretary of the US Treasury, Alexander Hamilton. It's also earned five-star raves from Time Out London and New York and won enough awards to warrant its own trophy cabinet.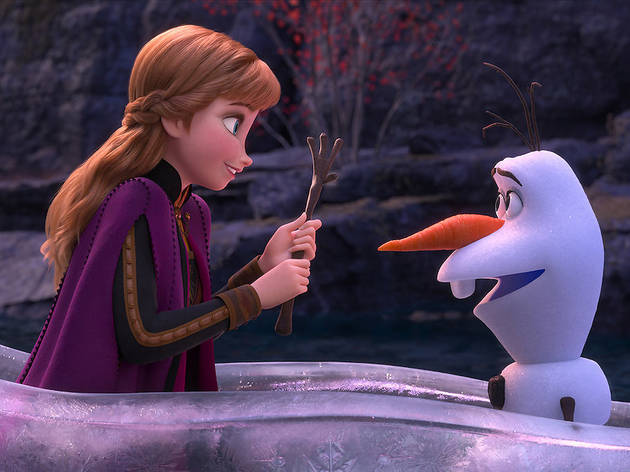 Photograph: Disney
Gather the kids for one of the biggest Disney films of all time Frozen before doing your family – and culturally mandated – duty to see Frozen 2 with them next. The empowering, uplifting snowman-building Hans Christian Andersen adaptation has style, panache, and a theme song you can only prise from your ears with surgical assistance. You owe it to yourself to watch – or rewatch it – to find out how sisters Elsa and Anna, as well as their pals, manage to take the world by storm.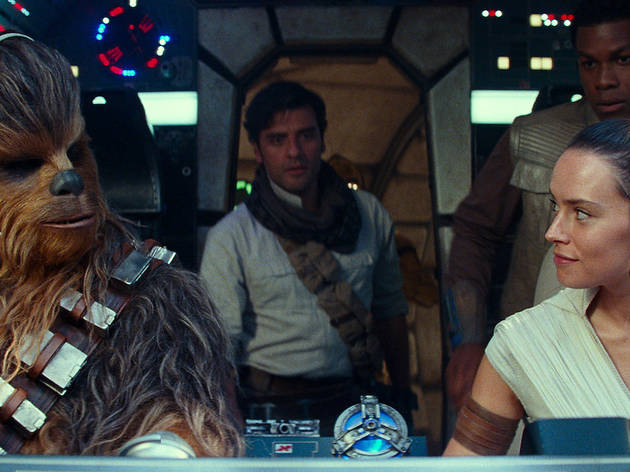 Photograph: Lucasfilm
Calling all mega Star Wars fans, you're in for a treat. You can now sneak in a Star Wars binge before May the Fourth. Disney+ has got everything from the one that started it all in 1977 (Star Wars: A New Hope) to one that got people talking in 2019 (Star Wars: The Rise of Skywalker), as well as punchy standalone action tales like Rogue One: A Star Wars Story and Solo: A Star Wars Story – all in eye-melting 4K with Dolby Atmos audio.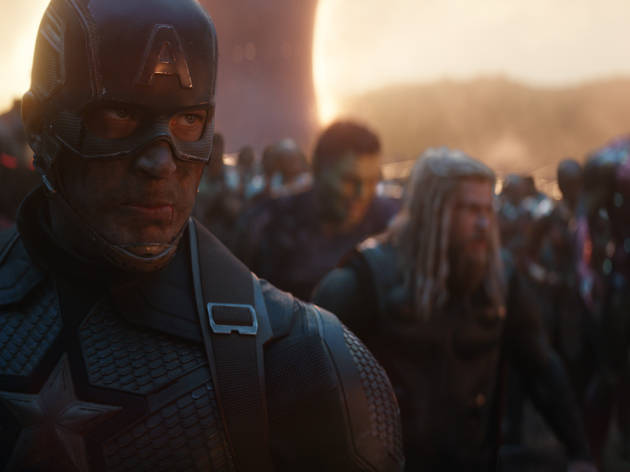 Photograph: Marvel Studios
Marvel Cinematic Universe (MCU)
Well, most of it, anyway. While you won't find Spider-Man films here, including those played by Tobey Maguire, Andrew Garfield, Tom Holland, and Shameik Moore (Spider-Man: Into the Spider-Verse), you've got most of the Infinity Saga at your disposal, beginning with Iron Man right up to – and including – Avengers: Endgame. Avengers, assemble for hours of beefy superhero crossover, explosive action, and the power of friendship. Marvel-ous!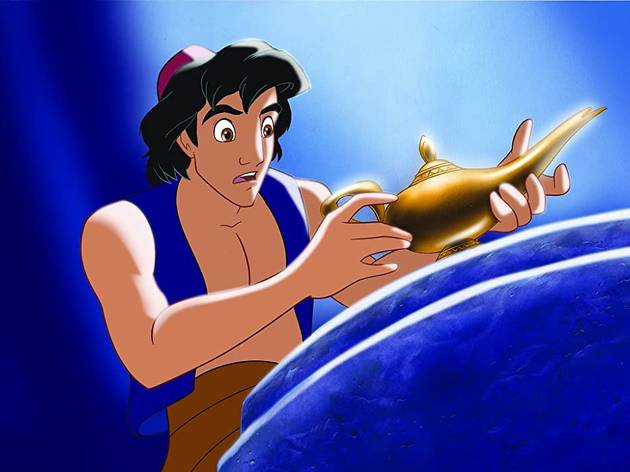 Photograph: Walt Disney Productions
If the live-action remakes of Mulan, Aladdin, and Lion King don't quite cut it, revisit the studio's animated classics. Walk down memory lane with childhood favourites such as the gorgeously gothic Sleeping Beauty and the catchy numbered musical Jungle Book, and rediscover lesser-seen oddities like The Sword in the Stone and The Fox and the Hound. There's no doubt that the service's collection of classics is a great way to introduce these timeless titles to the new generation.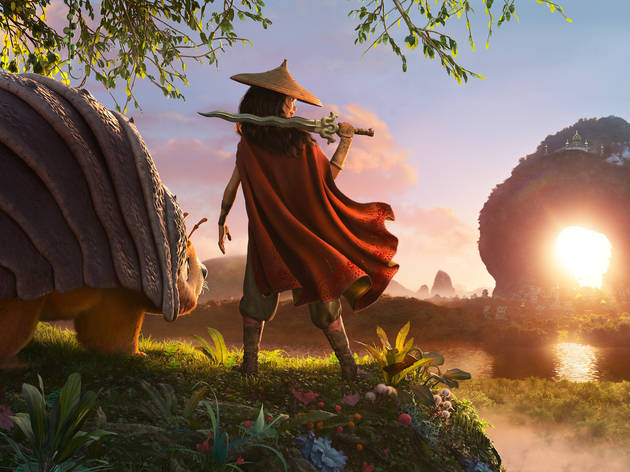 Photograph: Disney
Available on March 5 through Disney+ Premier Access alongside theatrical release
Raya means 'great' in Malay and Bahasa Indonesia, so expect another great Disney original blockbuster from the creators of Moana and Frozen. Raya And The Last Dragon is set in a Southeast Asian-inspired kingdom of Kumandra where legend has it that dragons sacrificed themselves to save humanity from evil monsters. But with the evil monsters creeping their way back in, it's up to Raya to find the last dragon known to exist and save the world.
Series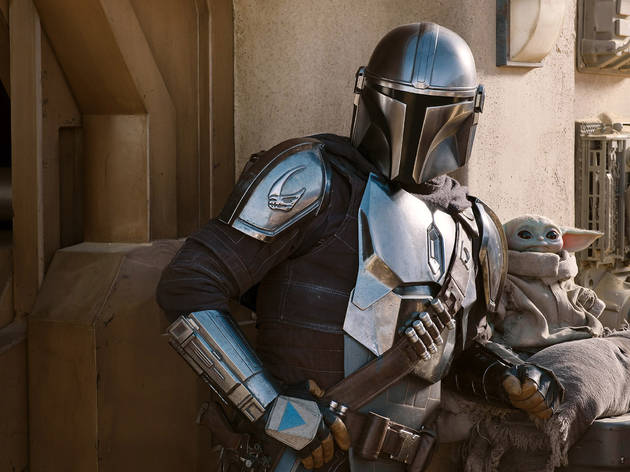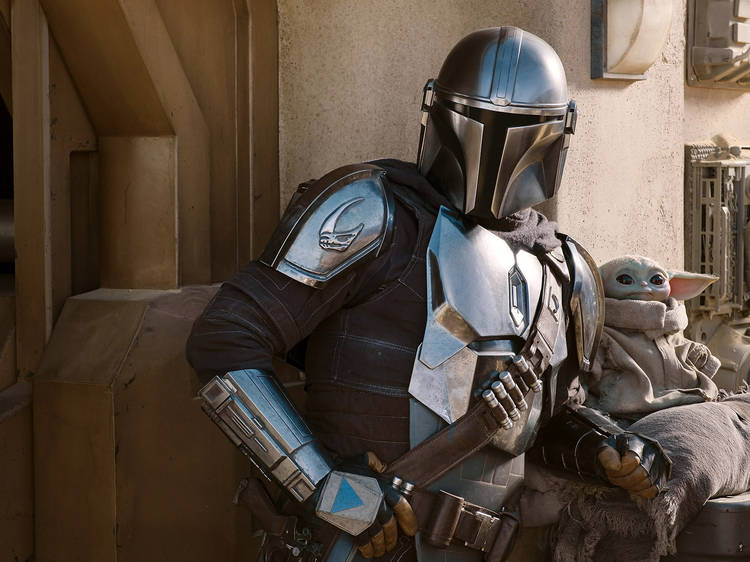 Photograph: Francois Duhamel/Disney+
Whether you're a Baby Yoda fan or a Star Wars stan who's loyal to the original trilogy, this Jon Favreau spin-off is a must-watch. The western-riffing space adventure follows a bounty hunter who was initially hired to find 'The Child' – or Baby Yoda to everyone else. And like all good westerns, the unlikely duo – terminator and toddler – start forming an unlikely bond that sees the Mando doing all it takes to keep the Child safe.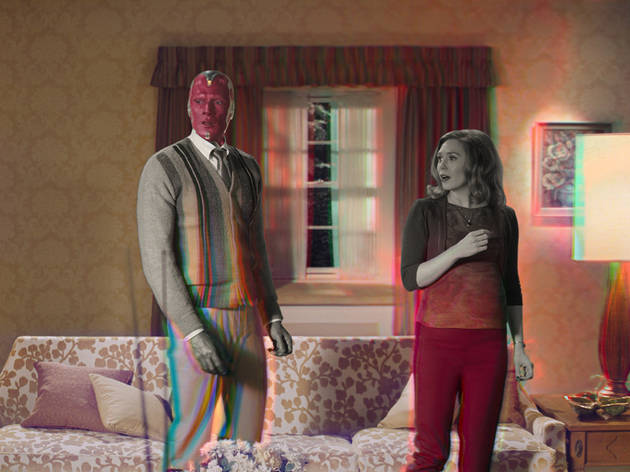 Photograph: Marvel Studios
Kickstarting Phase Four of the MCU, Marvel's first small-screen spin-off focuses on power couple Wanda Maximoff (aka Scarlet Witch) and Vision. Set in a strange sitcom-style suburban world that shifts through different eras, the two lovebirds find themselves settling down for what seems like domestic bliss as a married couple. But it's not all good in the 'hood. With Wanda's powers, you can only expect the unexpected.
Photograph: Darko Sikman/Star
Beyond the family-friendly programmes comes an intense thriller from Star. The Star Original shines its torchlight on the search for two sisters who have been kidnapped by a truck driver on a remote highway in Montana. But when two private detectives and an ex-cop – who's also an estranged wife to one of the detectives – discover that they aren't the ones who have disappeared in the area, they must race against the clock to find them before it's too late.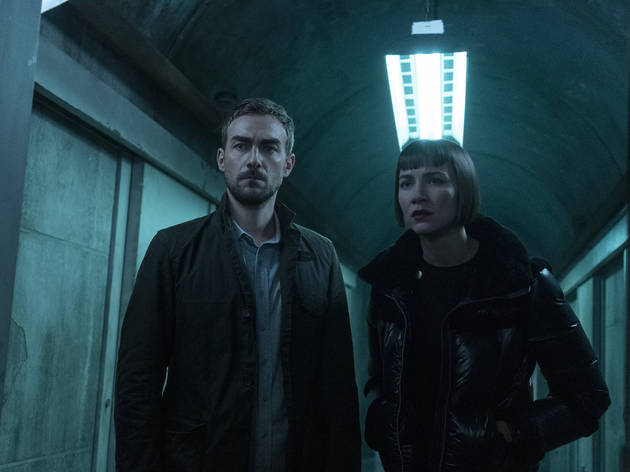 Photograph: Katie Yu
Based on the Marvel Comics characters Daimon and Satana Hellstrom, this Star Original trails after the son-and-daughter duo of a mysterious and powerful serial killer who – together with their complicated dynamic, as well as individual attitudes and skills – are tracking down the terrorising worst of humanity. While it's not under the Marvel banner, Helstrom is considered a standalone story within the MCU.
Photograph: Pixar
Pixar Popcorn and Inside Pixar
If you can't get enough of Pixar films like Toy Story, The Incredibles and Cars, tune into Pixar Popcorn. The collection of mini shorts feature all your favourite Pixar characters in all-new, bite-size stories. And if you want to know what goes on behind the scenes, the documentary series Inside Pixar features personal and cinematic stories that provide an inside look into the people, artistry, and culture of Pixar Animation Studios.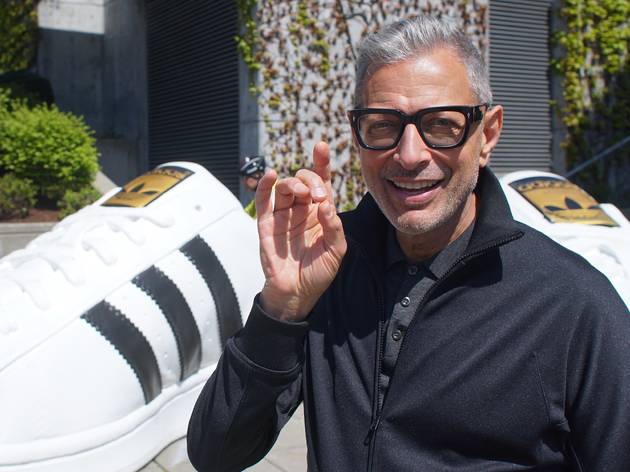 Photograph: Disney+/National Geographic
The World According to Jeff Goldblum
Embark on a quirky journey around the US with actor Jeff Goldblum in Disney+'s first original production with National Geographic as he gets frank with things like sneakers, ice cream, video games, bikes, and coffee. Unlike your usual documentary, the host goes into each episode knowing as little as possible about the subject of the week. Expect plenty of "uh"s, "oh"s, and "ah"s in true Jeff Goldblum style.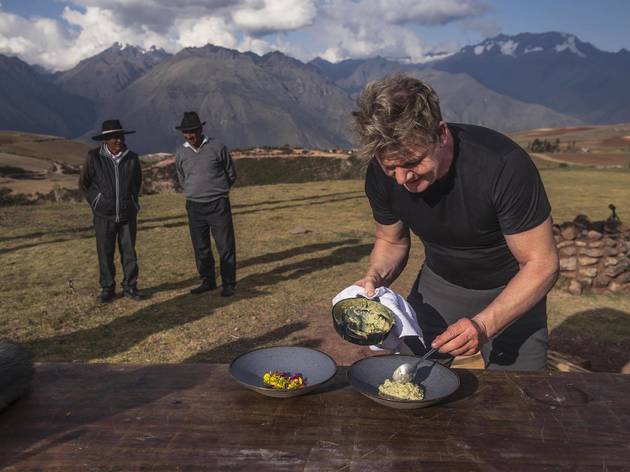 Photograph: Ernesto Benavides
One for the foodies – this National Geographic series takes you on a journey to some of the most incredible and remote places on Earth. Together with celebrity chef Gordon Ramsey, you'll uncover culinary secrets, much-needed inspiration, and unforgettable cultural experiences in one epic adventure.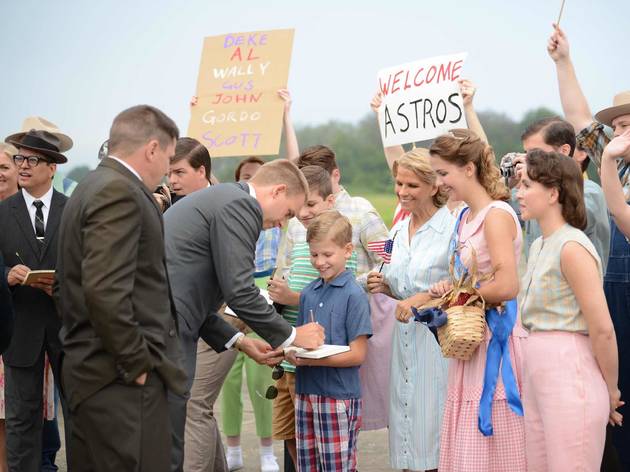 Photograph: Gene Page
National Geographic's historical drama takes a look into the life of astronauts and their families who become instant celebrities after the U.S. government conceives NASA's Project Mercury, igniting a space race with the Soviets during the Cold War. Known as the Mercury Seven, these individuals are then forged into heroes long before they have achieved a single heroic act. It's estimated that they'll need several decades before making it into space, but due to the race, they're given only two years to do so.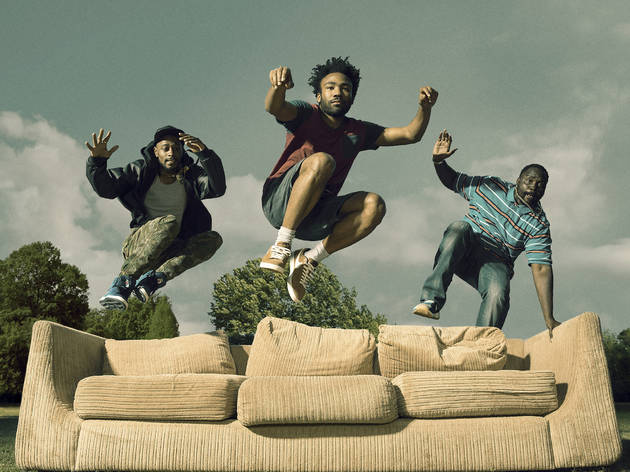 Photograph: Disney+
Donald Glover's (aka Childish Gambino) hit FX series has been described as "Twin Peaks with rappers". The sharp comedy-drama revolves around a Princeton dropout who returns to his hometown of Atlanta, Georgia to pursue rap success with his cousin. From encountering Black Justin Bieber to the nightmarish Teddy Perkins, no two episodes are the same. Plus, with its incisive humor and playful surreality, Atlanta is a must-watch for anyone who wants a unique take on modern storytelling.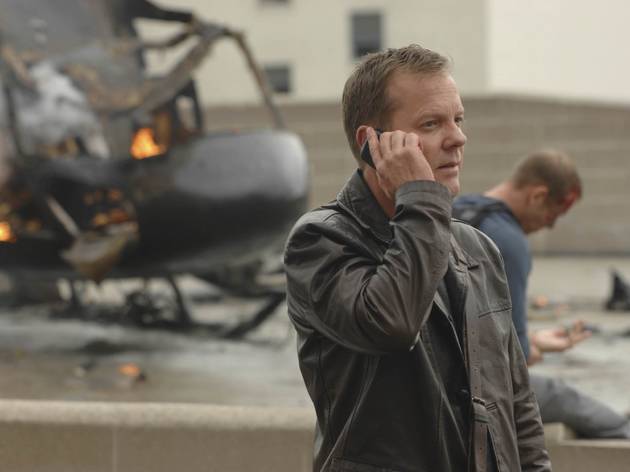 Photograph: Disney+
Get ready to get sucked into one of the most gripping action dramas on television. All nine seasons of 24 are available for some serious binge-watching. Each season comprises 24 episodes, with each episode covering an hour in a counter-terrorist agent's life, as told in real-time. If you think one real-time hour is not enough, think again. There's plenty of hard-hitting action, as well as crime and corruption, in each intense hour.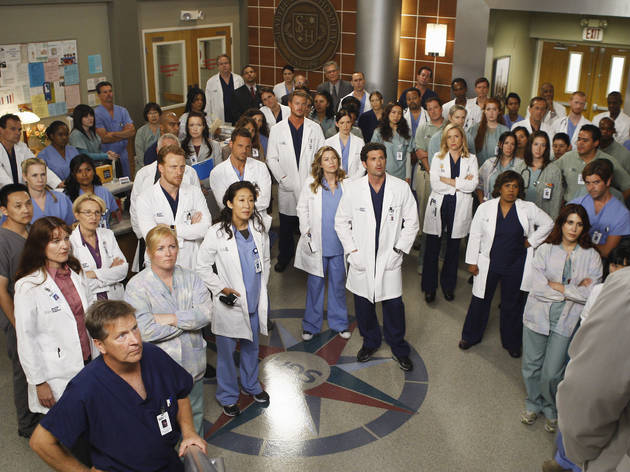 Photograph: Michael Desmond
Squeeze in a binge-watch or two with multiple award-winning drama Grey's Anatomy. A TV favourite, the nail-biting medical drama leaves fans (and new audiences) at the edge of their seats with the life-or-death decisions faced by Meredith Grey and the team of doctors at Grey Sloan Memorial. It's a tale of friendships, and at times, more than that – McDreamy, anyone? Together, they discover that neither medicine nor relationships can be defined in black and white.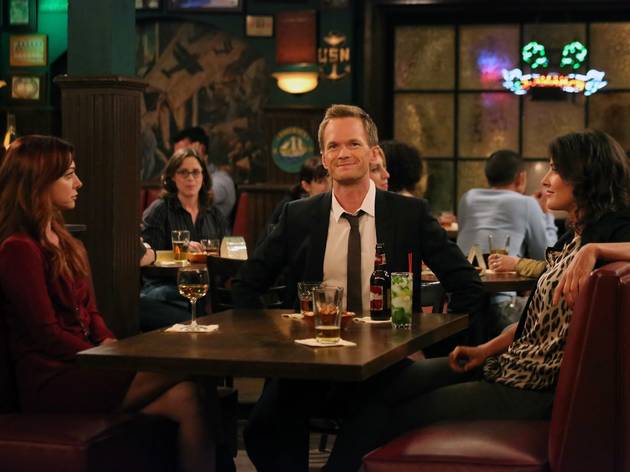 Photograph: Star
For a better understanding of "the Bro Code", you'll have to tune into this Emmy Award-winning comedy series. While it's a recollection of the many events that led Ted Mosby to meet the mother of his children, it's also a show that tests the power of friendship – especially with lovebirds Marshall and Lily, ex-girlfriend Robin, and wingman Barney who – let's be real – steals the show with his outrageous opinions, penchant for suits and foolproof way to meet women.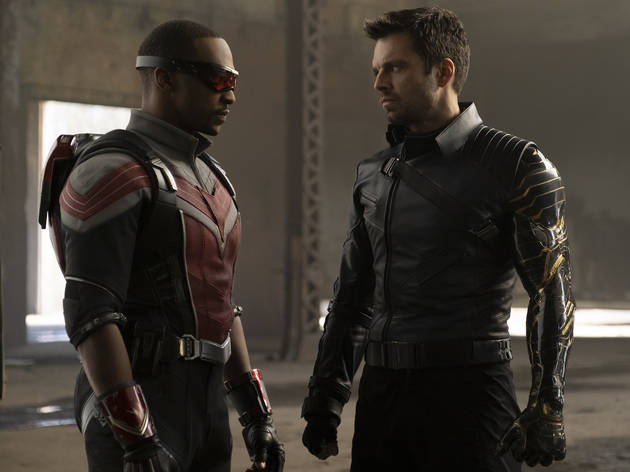 Photograph: Chuck Zlotnick/Marvel Studios
The Falcon and the Winter Soldier
Available on March 19
After the events of the 2019 epic Avengers: Endgame, Sam Wilson (aka Falcon) and Bucky Barnes (aka the Winter Soldier) return to the screen – albeit small screen – for a six-part miniseries that's included in Phase Four of the MCU. Putting their abilities – and patience – to the test, the duo team up for a global adventure while squaring up against the anti-patriotism group, The Flag-Smashers.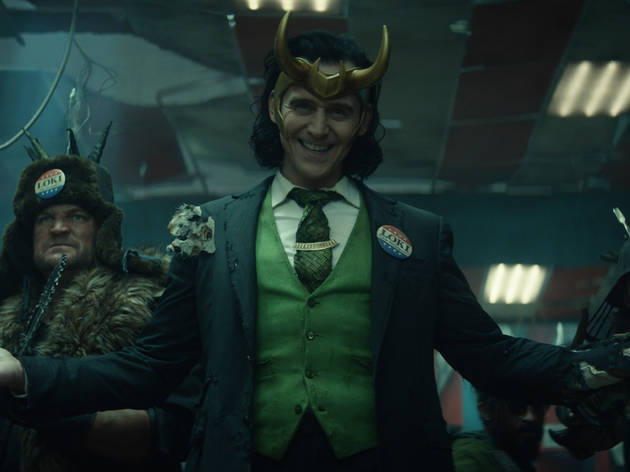 Photograph: Marvel Studios
Available in May
If you think Loki deserves his own spin-off show after watching all those Thor and Avengers films, then thank the Disney+ stars. Following the events of Avengers: Endgame, the God of Mischief is finally stepping out of his brother's shadow for a new six-episode crime thriller that centres on an alternate version of Loki created in a new timeline – all thanks to the stolen Tesseract, really.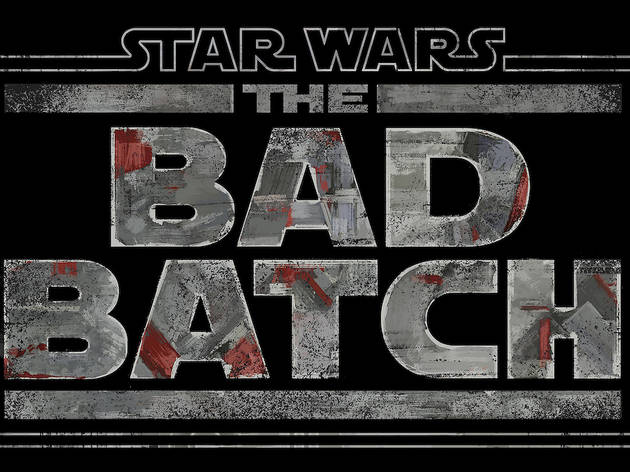 Photograph: Disney+
Available later in 2021
So you've seen the animated series Star Wars: The Clone Wars, now get ready for a follow-up on the elite and experimental clones of the Bad Batch as they find their way in a rapidly changing galaxy after the events of the Clone War. For the uninitiated, the Bad Batch is a unique squad of clones who are genetically different from those in the Clone Army where each has a singular exceptional skill that makes them extraordinarily effective soldiers and a formidable crew.