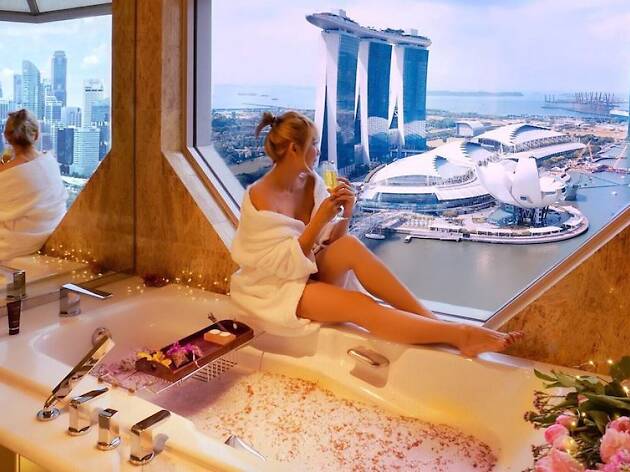 The fanciest hotel bathtubs in Singapore
The focus is on self-care at these luxurious hotels around town
When comparing washing habits to food, you could say that a shower is tuna mayo spread and a bath is Michelin-starred bluefin tuna sashimi. You eat one to get curb hunger, but you eat the other to feel fabulous. And with a strong focus on self-care now, soaking in the bathtub while listening to your favourite tunes for an evening sounds like a good plan.
Putting the fab into a common routine, these 15 luxury bath experiences at some of the city's best hotels are a feast for the entire body (with or without the fish). Check-in, disrobe and prepare to go "aaah".
RECOMMENDED: The best luxury hotels in Singapore and the best Jacuzzi hotels in Singapore
This article includes affiliate links. These links have no influence on our editorial content. For more information, click here.
More hotel recommendations