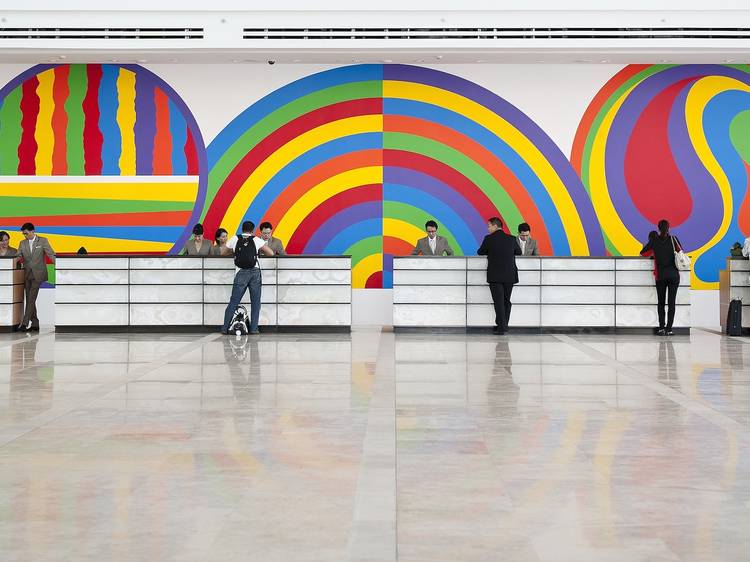 Photograph: Marina Bay Sands
Despite the lack of tourists, the Marina Bay Sands lobby bustles with people coming and going – many speaking in different languages and accents as well – a pleasant reassurance that while a lot has changed in these past couple of months, some things don't. Join the socially distanced queue to check in – the process takes a little longer now as each registered guest has to fill in a declaration form. But while waiting, soak in the art that surrounds you: Sol LeWitt's Arcs and Circles is a cheery, colourful piece behind the reception area; Israel Hadany's Motion acts as a seating bench for guests and Antony Gormley, Drift, is a massive sculpture you'll only spot if you remember to look up.
Here's a tip if you're not a fan of waiting in line: book a club room or a suite instead. You'll be ushered to a private check-in area where you can wait on comfy seats while sipping on complimentary drinks for your number to be called. You are on vacation after all.