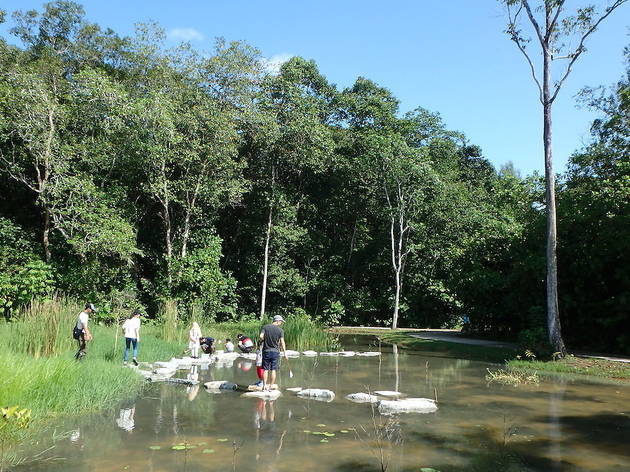 The best public parks for kids in Singapore
Why drop cash on jungle gyms when there's a whole bunch of public parks to explore for free, asks Will Chin
Being out and about with kids can be hard work. You'll have your hands full keeping them well-fed, happy, not throwing a tantrum and occupied. Which is why parks in Singapore are great places to bring the young ones to. From picnics in a UNESCO World Heritage Site where they can run and tumble on spacious lawns to kayaking and exploring mangrove swamps along the Pasir Ris coastline, there are scores that public parks in Singapore can offer for the kids and the whole family.
RECOMMENDED: The best hidden parks in the city and the ultimate guide to Singapore's offshore islands
Hit up these other green spaces
We travel around the island to suss out the best spots to lay your picnic mat.
We strap on our hiking boots to try out five unique things you can do at this sanctuary for nature lovers in Singapore, the Kranji Marshes.