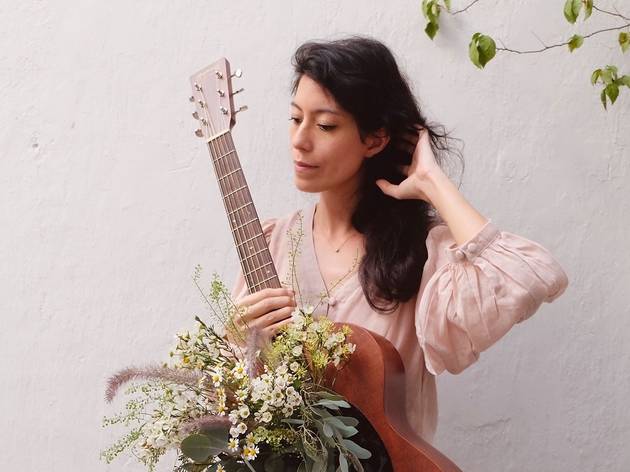 Meet Flanery: the florist who finds her second self through indie-folk music
We chat with the artist on creating music in isolation, memorable moments with Ask A French, and the best thing about motherhood
Aude Giraud has inspired serious Instagram envy with her gorgeous floral arrangements and hand-tied bouquets as the flower power behind lifestyle brand Ask A French. Like art, her blooms take inspiration from the beauty of wild nature and classic still-life paintings – think rustic and poetic wonders that spark instant joy.
But flowers aren't the only thing the Singapore-based French-Indonesian artist has in-store. Going by Flanery, she's giving us more beautiful art to fall in love with – this time with her delicate vocals and trusty mahogany acoustic guitar.
A mellow combination of raw, airy and ethereal, Flanery's saccharine indie-folk music is the perfect soundtrack for a wanderer in an urban jungle. She points out, "I'm also what we call in French, a flâneuse," which translates to someone who saunters around observing life.
She first teased us with her debut single Oh Boy late last year, before releasing her sophomore single Layers, which coincides with the birth of her daughter early this year. The two easy-on-the-ears songs are part of her upcoming debut album.
To find out more about Flanery and her music, we chat with the singer-songwriter on creating her album in isolation, the best things about motherhood, the perfect flowers for Mother's Day, and getting lost in the grassy fields of Jurong Lake Gardens which reminds her of "New Zealand at the end of the summer."
RECOMMENDED: Local Vocal: New music from Singapore this week and Fresh Finds: 8 rising female musicians in Singapore to keep on your radar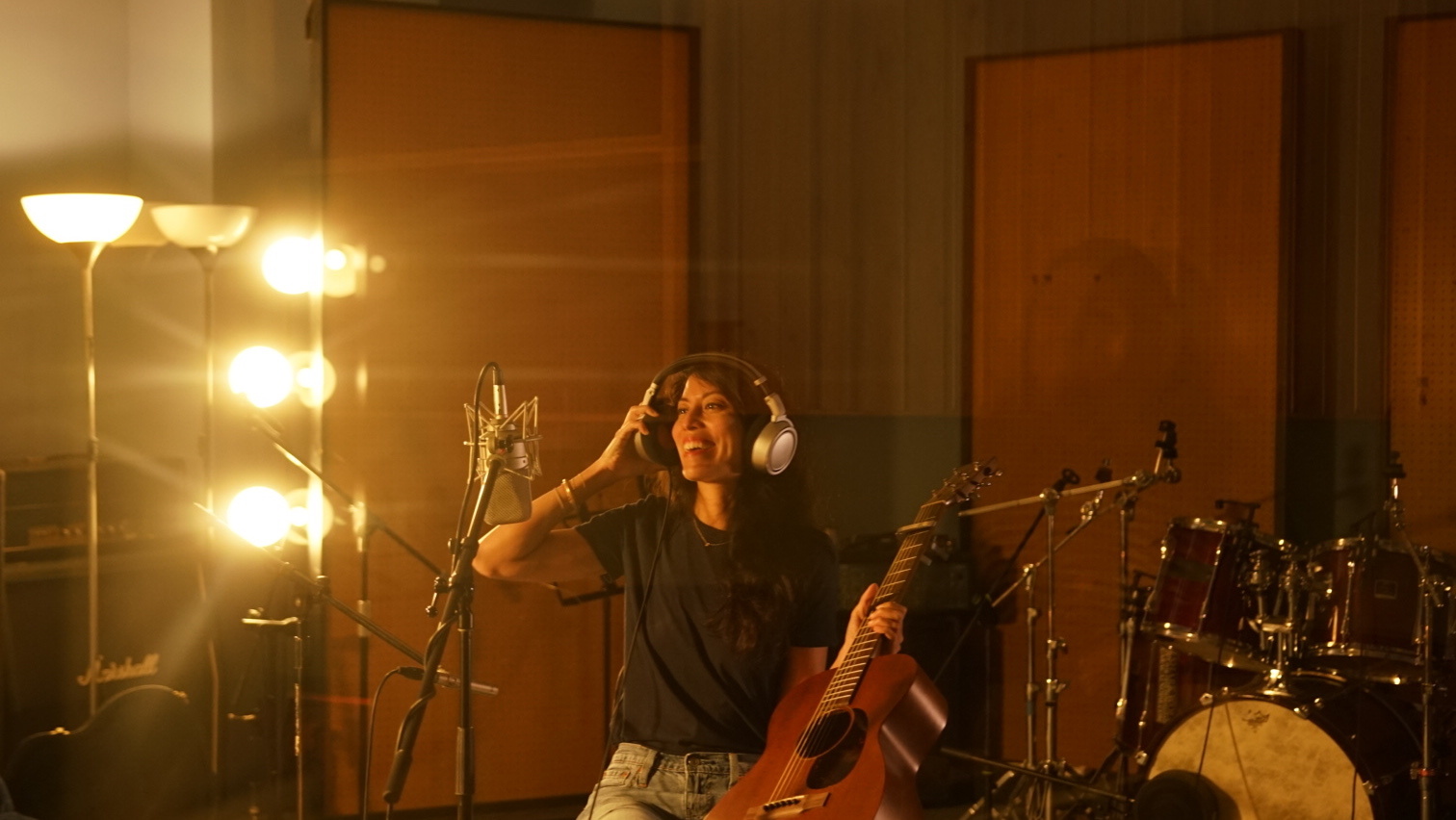 What's the story behind your moniker Flanery
I'm what we call in French, a flâneus. Hence, my moniker is influenced by the romantic Parisian flânerie, an inspiring and mind-opening aimless quality of state. It's about being a wanderer and an observer as well, in a very relaxed way.
What inspired you to turn to music?
I've always been into music – learning classical music and playing the viola as a pre-teen. I think I was 12 years old when I wrote my first song. Then, later on, I became a music programmer at Radio France.
When you start your adult life you're concerned about making a living. I enjoyed working for the media, so I stopped music for many years. And surprisingly, I suddenly got back to it in 2018. It was one of those periods of questionings, and it got me into writing. I picked up the guitar and those writings became songs. It happened quite unexpectedly – the reason why my first single and the upcoming album are named Oh Boy.
How would you describe your music?
It's mainly indie folk, alternative. There's a lot of storytelling. If you listen closely there are hidden details. Making music heals me, and this soothing feeling is something I would like to share.
Making music heals me, and this soothing feeling is something I would like to share.
Singles Oh Boy and Layers are from your upcoming 11-track album. Can you tell us more about the album?
There are songs about love, breakup, grief, finding true love, freedom. This album is about life in general. There's only one song in French. Inspiration-wise, I read a lot of English literature – Virginia Woolf was a great guide. Musically, I listened to a lot of contemporary English folk. I usually think about something I want to write about, often lyrics come first. Then melodies on the guitar.
My next song, called Destination, will be released on June 4. It's a song about travelling (physically but also with our imagination), something we desperately need and can't do easily during this pandemic. With my producer Leonard Soosay, we added the sound of crickets I recorded on my phone in Sri Lanka to create beats. There's an "artisan" side to my music. Then Singapore will be released close to National Day. The full album will be released at the end of this year.
You isolated yourself while creating the album. Is this part of your creative process?
I needed to isolate myself to create, to get away from the daily distractions. I'm not afraid to be alone, I like solitude. New Zealand was the best place for me as I needed to breathe fresh air, be close to the ocean, and be surrounded by lots of nature. Gisborne is also the place on earth where you're the first to witness the sunrise.
I came back with the songs that we recorded before the circuit breaker. Some (of the songs were) mixed during the lockdown. I would then send extra sounds that I recorded on my phone to add details – that was fun.
What's the story behind your latest single Layers?
This song is about being vulnerable and adding layers of protection to fight your fears, your fragility. But I like to think people will make the songs I write their own when they hear them and reinterpret them their own way. That's the beauty and the power of music.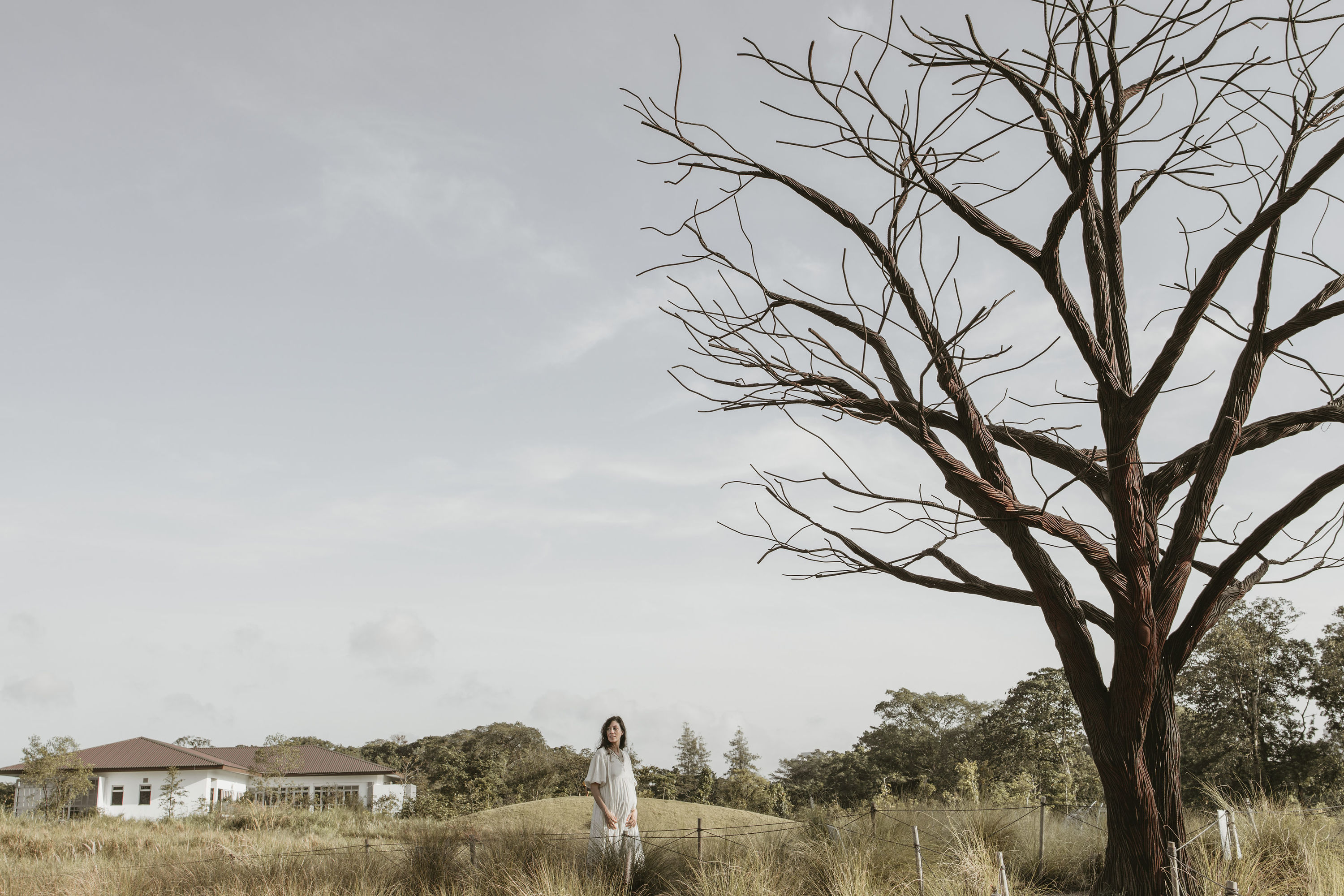 The release of the single coincides with the birth of your daughter – congrats! Tell us, what's the best thing about motherhood so far.
Thank you! I had never experienced unconditional love before. I guess that's the gift motherhood brings you. It's uplifting, makes you want to move mountains.
And with that, we wish you a happy Mother's Day in advance! But personally, what does Mother's Day mean to you?
It will be my first mother's day as a mum. Mother's day should be every day because one day is not enough to express the gratitude we should have towards our mums.
(Motherhood) is uplifting, makes you want to move mountains.
Besides making music, you also double as a floral designer at Ask A French. What's the most memorable moment you've had as a florist?
When people send flowers with a special message. They share with you a part of intimacy and trust you to create something that would convey that message. Those are the most memorable moments. You are sometimes part of their secrets.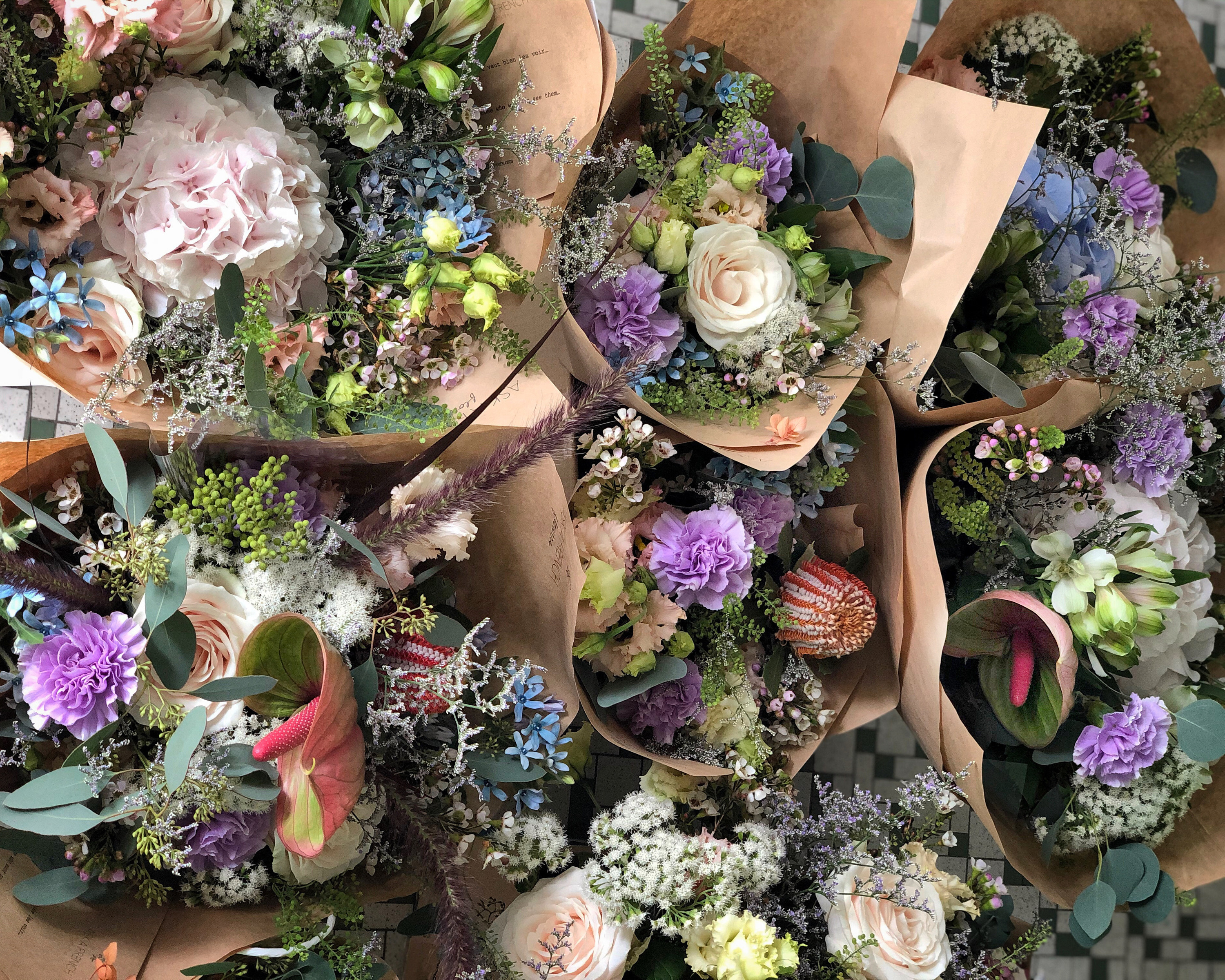 What kind of flowers would you recommend for our readers to gift their mums on Mother's Day?
Carnation is the traditional flower for Mother's Day but you can gift any other flower that symbolises love or affection like tulips or roses. The best is to give your mum her favourite flowers in her favourite colours.

My bouquets are always a "surprise", meaning that I would use the best flowers available on that day while considering people's preferences if any.
You've also lived in Singapore for over five years now. What's one thing you love about the city?
Even though I miss the seasons at times, it's always summer – always time out.
Any particular neighbourhood you hold dear to? If so, what's your favourite thing to do there?
Tiong Bahru where I lived for five years. Going to the wet market and the food court for chwee kueh was one of my favourite things to do. And exploring the little alleys of this art deco neighbourhood. Now I live in Joo Chiat/East Coast, and there's so much to explore as well.
And from one nature lover to another – what's your favourite park or garden to visit?
Southern Ridges, walking on the bridge above the trees is one magical thing. And Jurong Lake Gardens, to get lost in the fields of grass at the Lakeside. At times this unique place in Singapore reminds me of New Zealand at the end of the summer.
Layers by Flanery is available on all streaming platforms.