Known to be a must-visit destination for all things food, culture and art memorabilia, The English House by Marco Pierre White welcomes a trove of Anthony Bourdain's cherished personal mementoes, art and cultural artefacts for guests to view for the very first time. Peppered across antiquated interiors, the collection includes items that had special significance to Bourdain, having collecting them during his vast travels alongside personal gifts from friends.
One of the most anticipated ones is Bourdain's Bob Kramer custom steel and meteorite chef knife, which sold for over USD$231,250 in a 2019 auction, as acquired by The English House by Marco Pierre White in Singapore.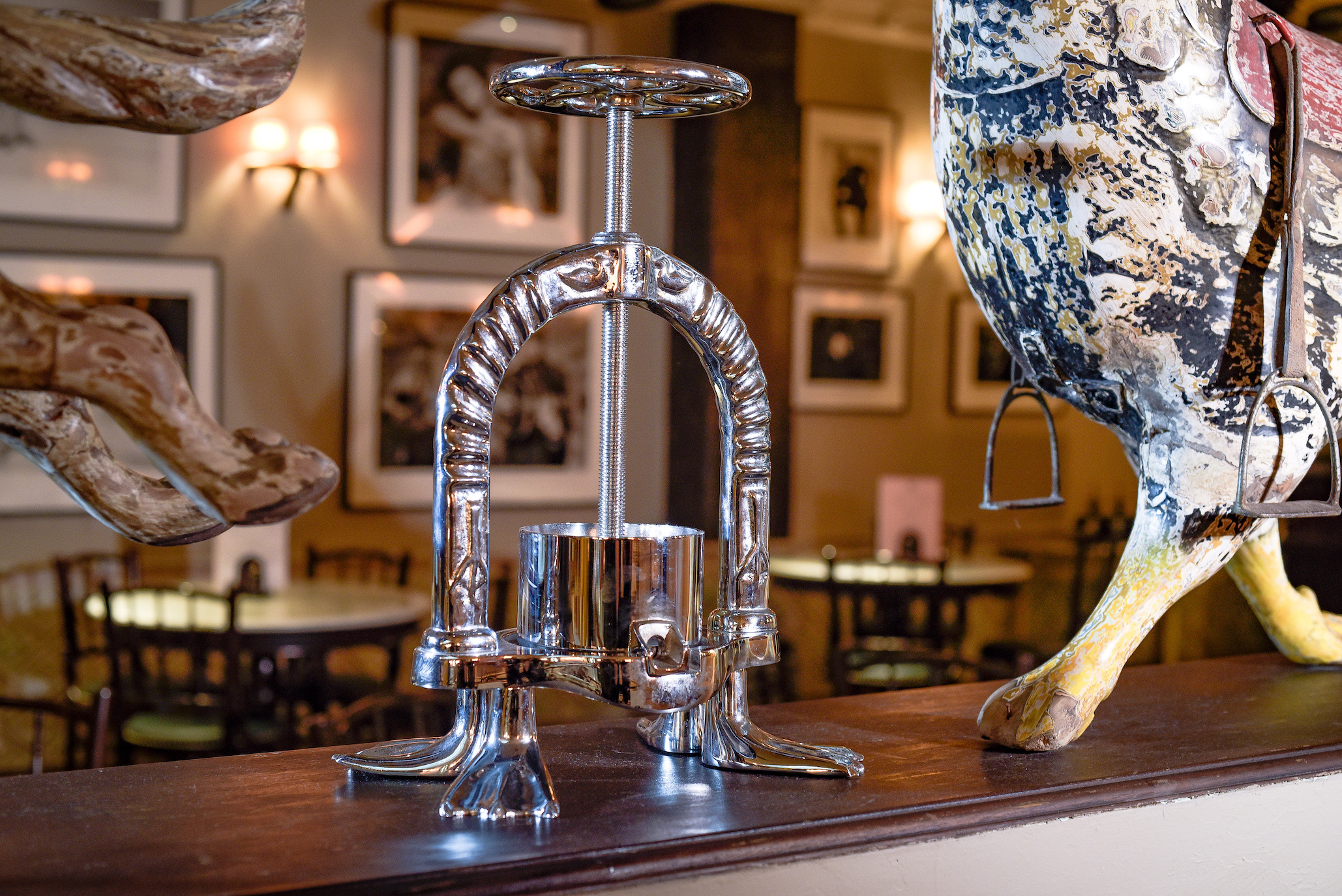 But if like us, you're a fan of Bourdain's travel series, The Layover, you'll definitely recognise the chrome duck press he was enamoured with in Paris. It reminded him of a grander time – beautifully crafted objects served a singular purpose whose practicality may have waned as culinary trends evolved. Yet another stunning piece on display from his travels in Parts Unknown, is the African carved wood and metal ritual power figure – known as Nkisi Nkondi, from the Portuguese colonial era which was gifted by the Mbole tribal chief living near Kisangani along the Congo River.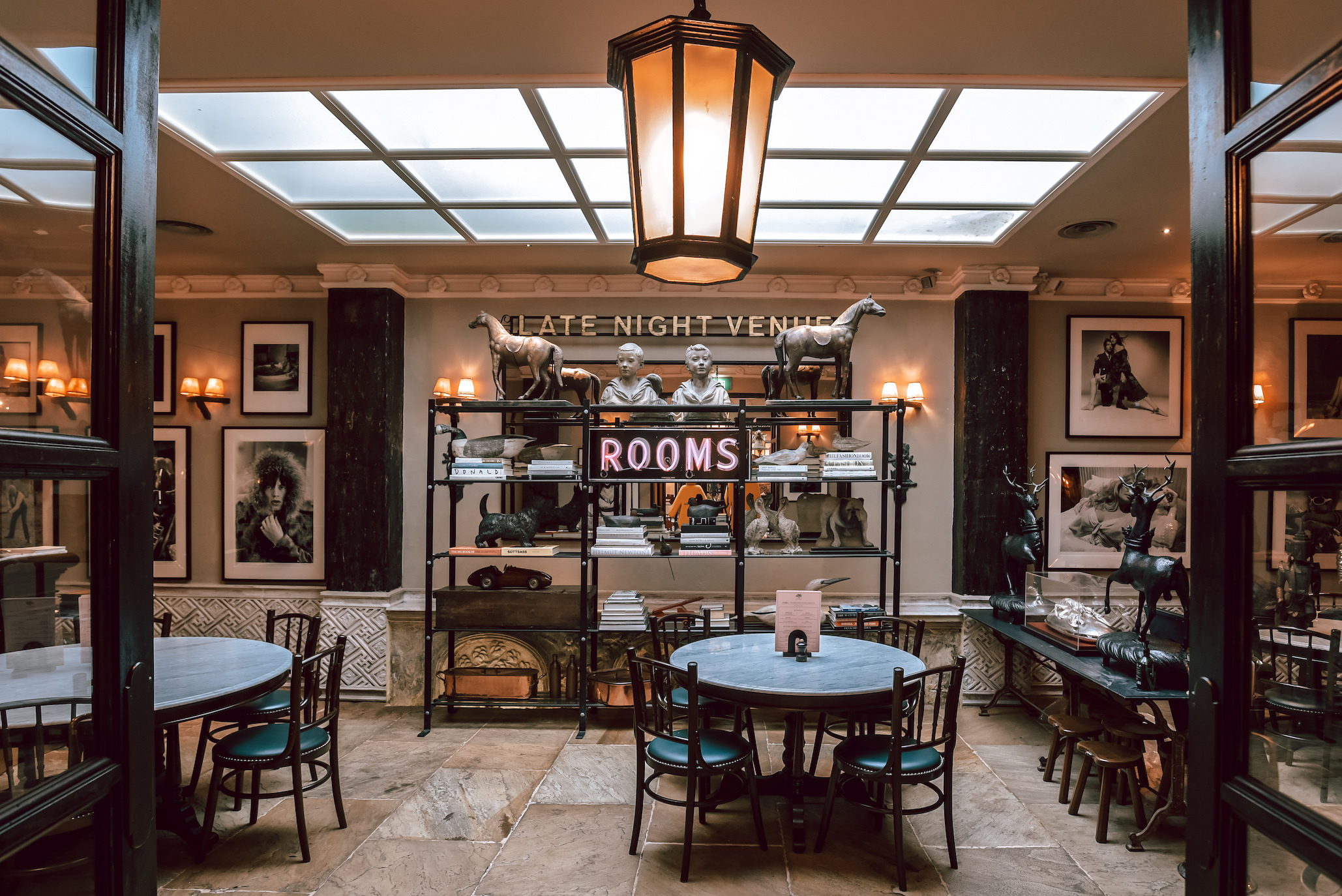 Not only that, there are sculptures and works by artists Ralph Steadman and Brad Phillips displayed among a myriad of portraits of pop culture icons by the late renowned British photographer, Terry O'Neill. Other vintage trinkets also make an appearance. That being said, dining in The English House has never been boring with Head Chef Gabriel Fratini presenting elevated international classics that include The English House signatures and some of Bourdain's favourite dishes.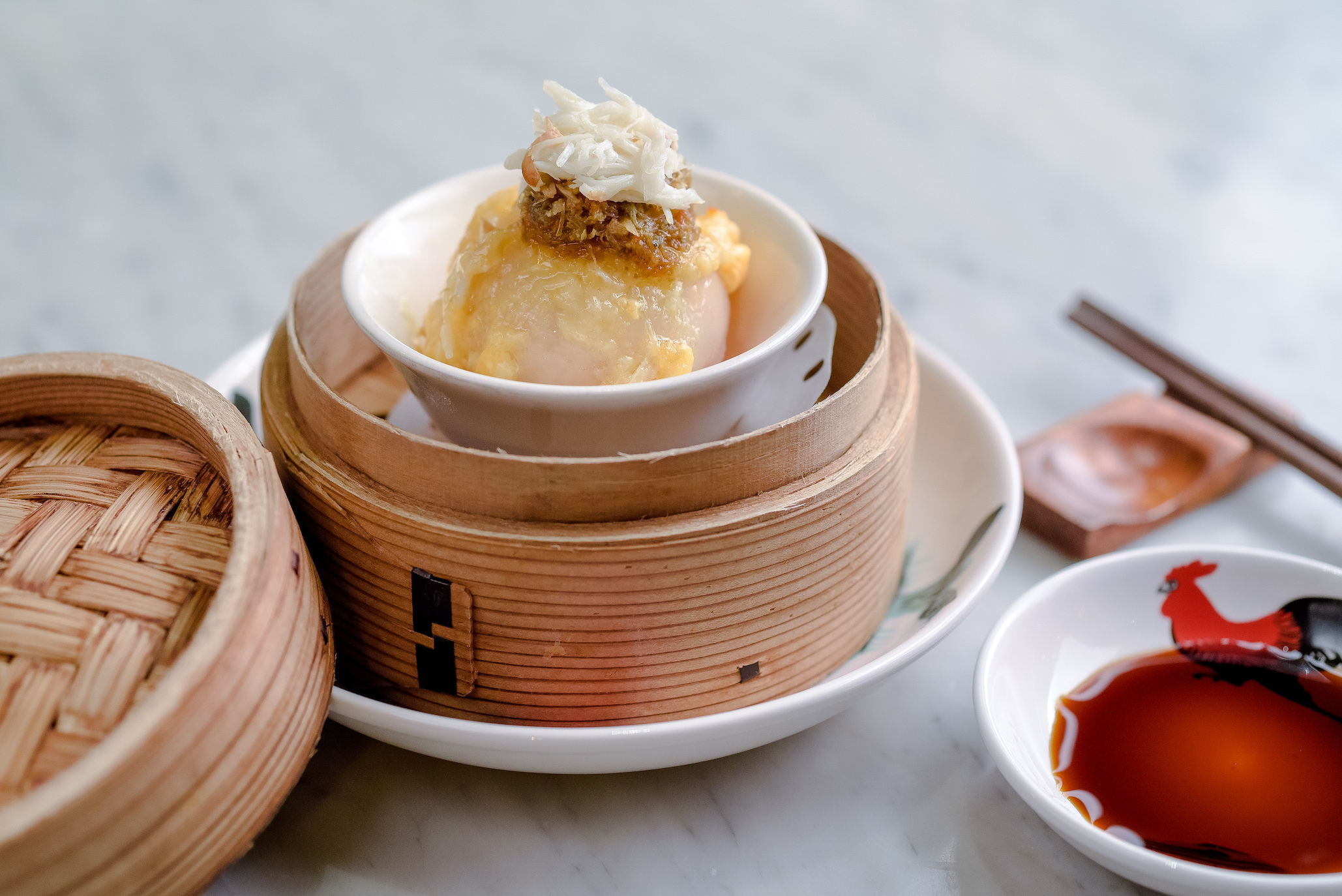 Starting off the course is a classic British homemade snack, the Sausage Roll which sees delicate minced pork with a light tangy tomato sauce encased in buttery pastry. Taking a page from the Far East, the Fresh Lobster Dumpling is wrapped in a porcelain-like skin with generous chunks of mildly seasoned sweet lobster. Served piping hot with a cleanly rich egg white and hairy crab sauce, this was a pleasant surprise for even the most discerning of dim sum lovers.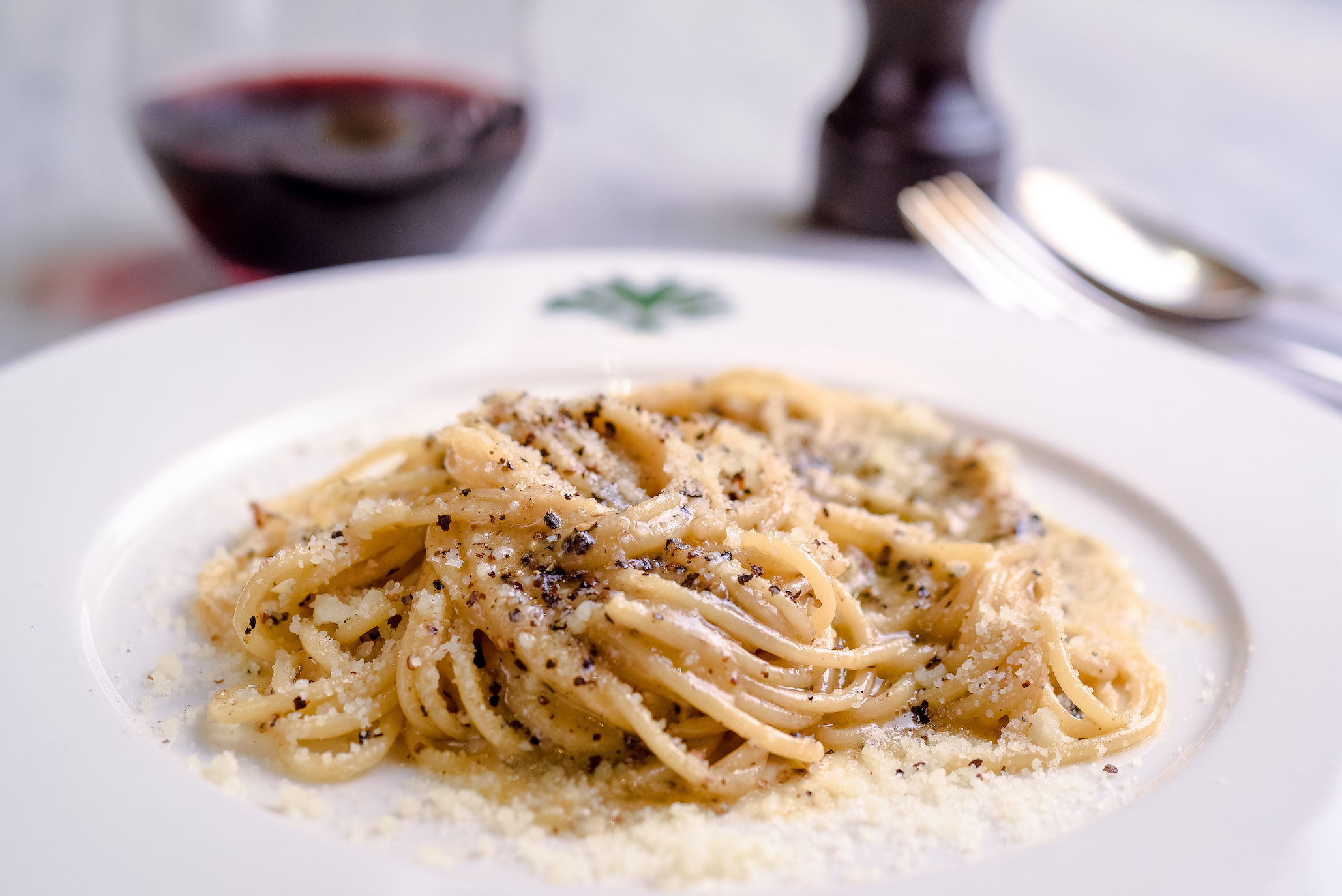 Of course, delectable mains such as the Beer Battered Wild Cod and the all-time favourite of Aberdeen Black Angus Wellington will be featured in the menu lineup. However, a tribute to the late great Anthony Bourdain wouldn't quite complete the experience without his favourite dish, the humble Cacio e Pepe. By special request only and cooked like when in Rome, this sharp cheesy peppery pasta dish is somewhat the purest reflection of the sharp-tongued chef's inimitable charisma.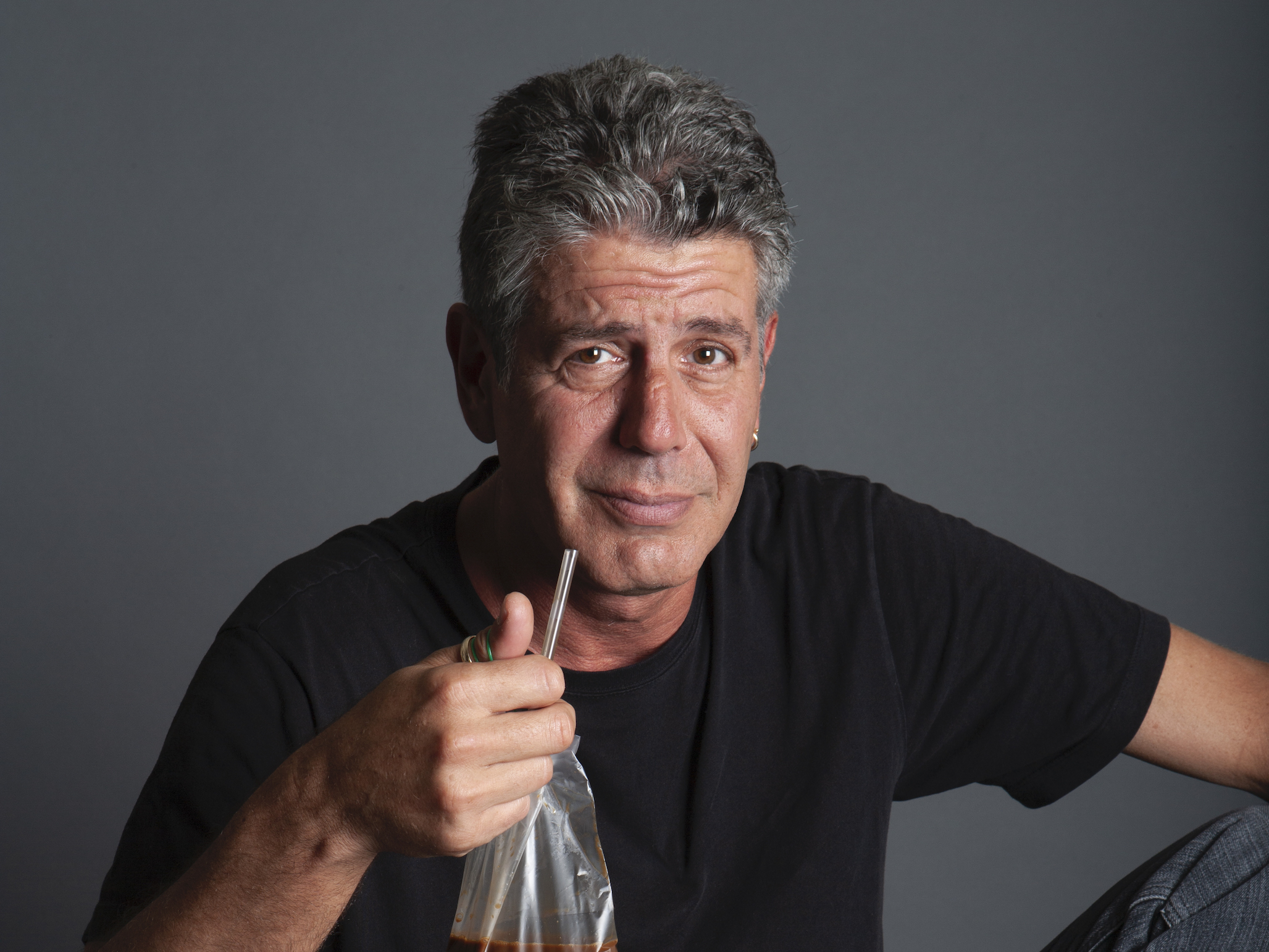 From now till April 8, The English House will also be supporting Red Cross Singapore and its efforts to provide humanitarian aid to the affected communities in Ukraine by pledging 100% of its earnings during this period to the cause.
Read more
The best craft beer bars in Singapore
Asaru Studio: A Japanese retail studio in 195 Pearl's Hill Terrace
The 50 best bars in Singapore