Best craft beer bars in Singapore
From local microbreweries to bars with a wide range of international craft beers on tap, these are the best bars in Singapore to quaff down a pint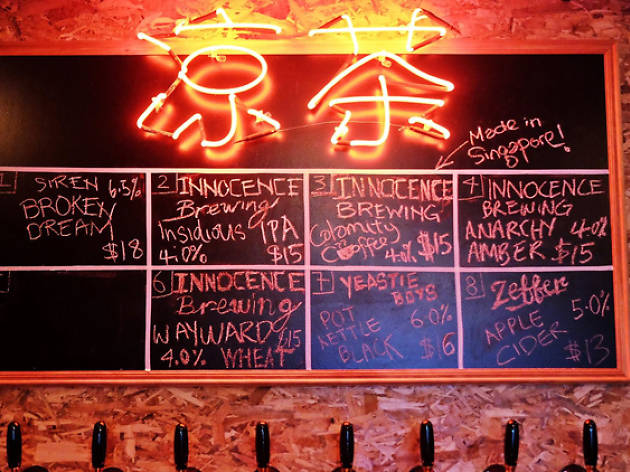 By

Natasha Hong and Nicole-Marie Ng
|
The craft beer boom has taken the world by storm and Singapore has not been spared. We've got plenty of local microbreweries stirring things up and specialty bars importing a range of craft beers from around the globe. So for all you pint lovers out there, here are the best craft beer bars on the island.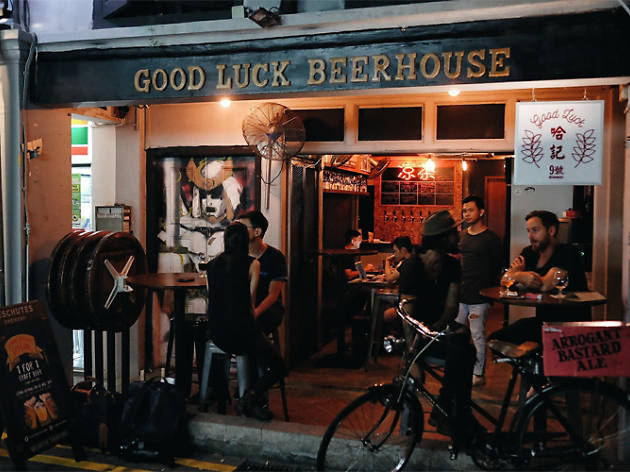 Let's get the basics out of the way: this is a no-frills craft beer bar along Haji Lane that's dark, dingy and about the size of a janitor's storeroom. On typical nights, you'll have eight beers on draft with which to acquaint yourself. Curiously, most suds are only sold by the pint ($15-$18), with half pours only available, according to the beer-tender, for brews 'with high ABV'. Bottled beers ($12-$18) include labels like Yeastie Boys, 8 Wired Brewing, Founders Brewing, Orval and Anderson Valley that, given Singapore's taking to craft beer, won't sound too exotic to the experienced guzzler.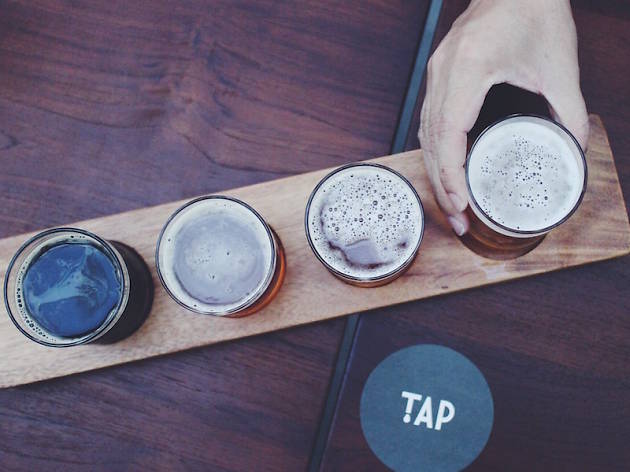 TAP, set up by the guys behind the heaving Thirsty beer bottle shops, takes a lobby-like space at Capitol Piazza in City Hall. This is the craft beer scene's most visible-in-the-city draft bar and probably one of its most chilled-out yet. Choose from its 20-tap and bottled beer selection that's dominated by American labels like Lost Coast, Strand Brewing and Modern Times. American pints are affordably priced at $15 but you can also opt for a half pint ($8.50) or taster ($5) to try a wider range of what's on offer.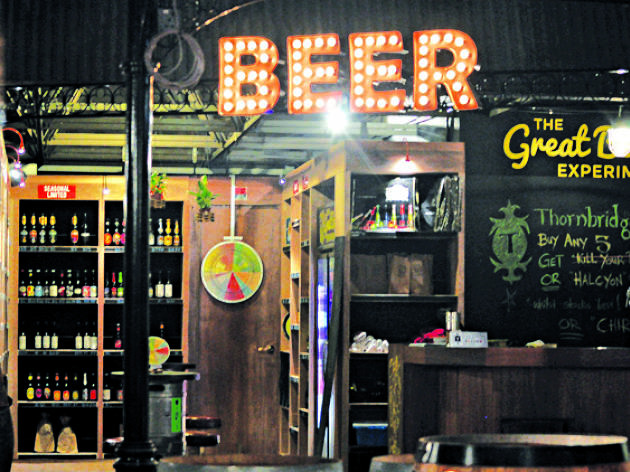 This stall in Pasarbella is doing its part to show the food-obsessed how beer, too, can be an artisanal product. Among the more craft-serious beers on offer are the iconoclastic brews by Danish gypsy breweries Mikkeller, To Øl and Amager, funky Belgians, and Prairie Artisan Ales from Oklahoma. Four taps deploy craft drafts on the occasional Friday, and for lighter drinkers, there are the friendly Crabbie's Ginger Beers, fruit lambics and sweet Belgians.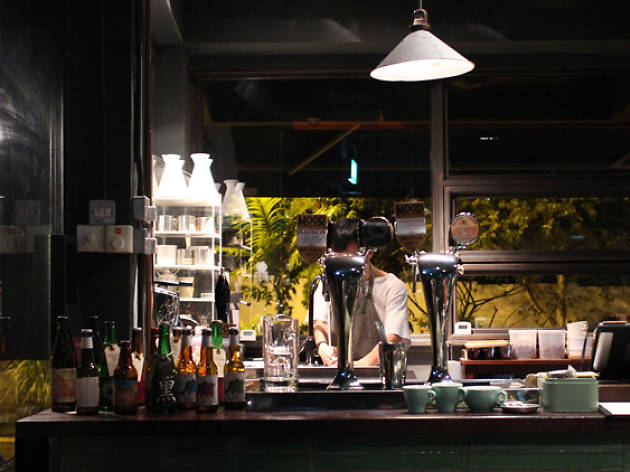 Co-owner Goh P is a dedicated hop head who has inked an exclusive partnership with British brewery Moor and Melbourne's Mornington Peninsula to serve their beers on tap here. On the last Saturday of each month, Goh's quaint hand-pump (traditionally found in pubs in the UK, and probably the first we've publicly spotted here) pulls deep orange pints of Moor's Hoppiness IPA ($12/half pint; $18/full pint). But be warned: these, along with the Mikkeller and To Øl bottled beers ($12-$38), aren't beers you'd chug down like your kopitiam cold ones.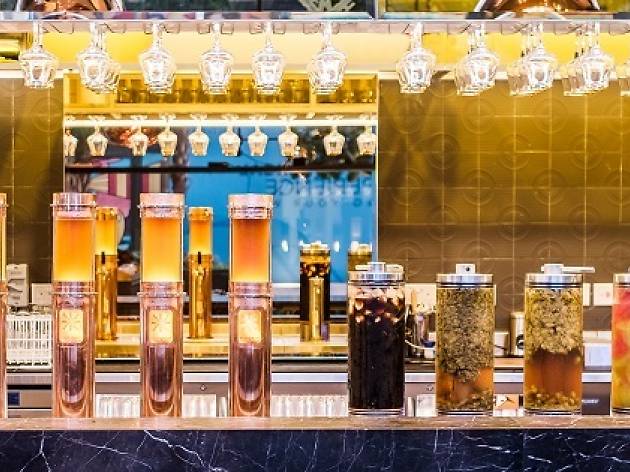 Alchemist Beer Lab is Asia's first infusion beer lab brought to you by the people behind microbrewery-pub Little Island Brewing Co. Be greeted by 16 glistening beer towers filled with a variety of experimental beer infusions like Obama (stout infused with marshmallow, vanilla pods and mint leaves) and Ugly Sister Golden (ale infused with grilled pineapple and star anise). Beers are priced from $12 between noon to 7pm and $15 from 7pm to closing so be sure to head down early lest your favourite potion runs out for the night.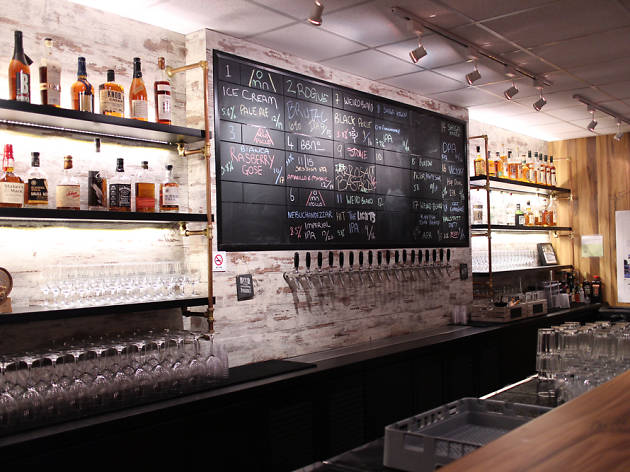 Aside from burgers and thick milkshakes, Burger Joint also has a pretty amazing bourbon selection ($12-$90/shot) and 18 beers on tap to pick from. The tap list ($9-11/half pint, $15-$19/ pint) at launch time is thoroughly impressive, pouring esoteric hopbomb IPAs, sour-salty goses and heavy stouts.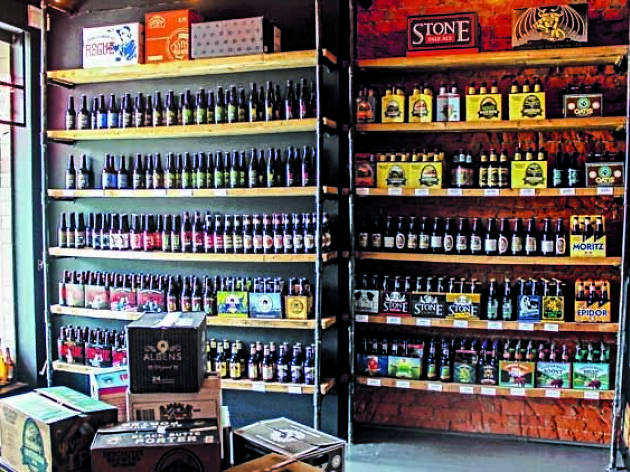 With 15 beers on tap, Nickeldime Drafthouse features a beer list with moxie. Taps with saisons and Berliner Weisse, high-alcohol imperial IPAs and heavy porters cater to both eclectic drinkers and the intrepid but unacquainted. The beers are kept in tip-top condition in a cold room – and you pay for freshness, with 355-millilitre pours going for $12 to $16. Nickeldime also incorporates the malty stuff into its food, though it's not always with great success. Still, the beer crust pizzas ($18) and stout-braised beef ragout ($13) are hearty picks.
Probably the world's only craft draft beer bar in a hawker centre, Daniel Goh and Kuok Meng Chao's stall has turned into a nexus for craft beer geeks in Singapore, who're there to suck down the experimental brews they're not afraid to put on tap.
You'd be forgiven for dismissing Five Marbles as a regular courtyard hotel bar when you first walk past – nothing about it screams craft beer. But look a little closer and you'll notice a selection of 12 beers on tap, some of which you won't be able to find anywhere else. Quaff down pints from local brewers or go global with pours from Australia, Japan and America. There're even ciders from New Zealand and mead for those with a sweet tooth.
Corrine Chia and Lincoln Goh – the folks behind local distribution outfit The Drinking Partners and tap bar Druggists – have set up the city's first licensed Mikkeller spot, located at Deck. Between two 40-foot containers, a total of 20 taps pour brews exclusive from the mothership. Three house brews – the Bugis Brown, Prinsep Pilsner and Waterloo Wit – are the only constants on a beer list that covers Mikkel Borg Bjergsø's own creations and special imports from his illustrious brewer friends.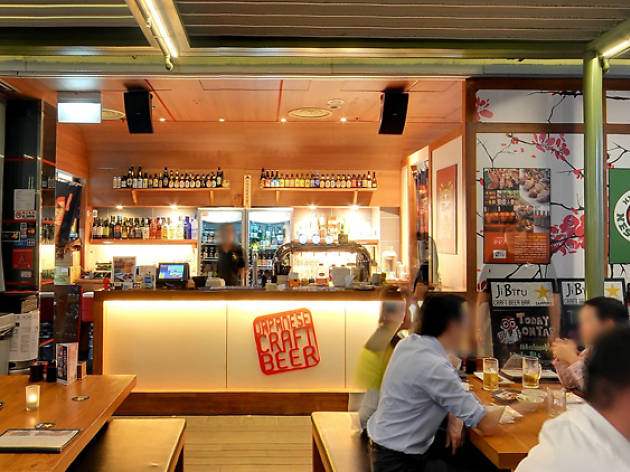 JiBiru, with its popular flagship Hitachino Nest beers, pulls in a regular 20-something and Japanese expat crowd into an outdoor bar. People-watching with a beer is quite the thing to do here. Pair the bustle with a dominantly Japanese range of beers, which are generally sweeter than their British and American counterparts and make for a suitable thirst-quencher between hopping through malls. The pared-down food menu serves casual izakaya favourites like katsu curry rice and yakitori skewers.
Want more to drink?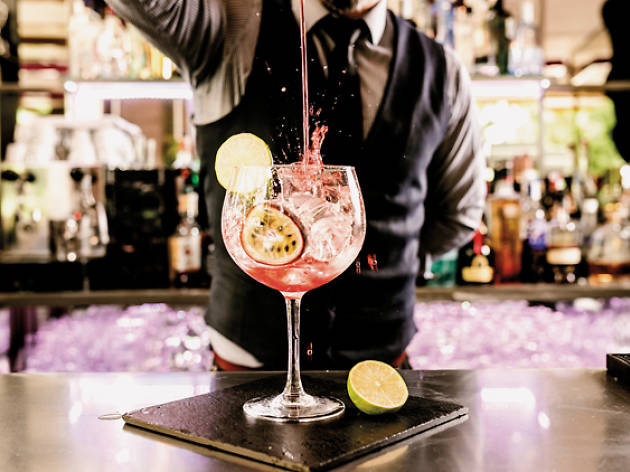 Whatever your choice of tipple, type of occasion or if you just want a drink, here's our guide to the best bars in Singapore. Bottoms up!