The entire Joo Chiat isn't sizable – at most, it's an easy 30-minute stroll from one end to the other. But with the number of culinary powerhouses and talented chefs opening up new restaurants and cafés here, this quaint neighbourhood is now a massive player in Singapore's dining scene.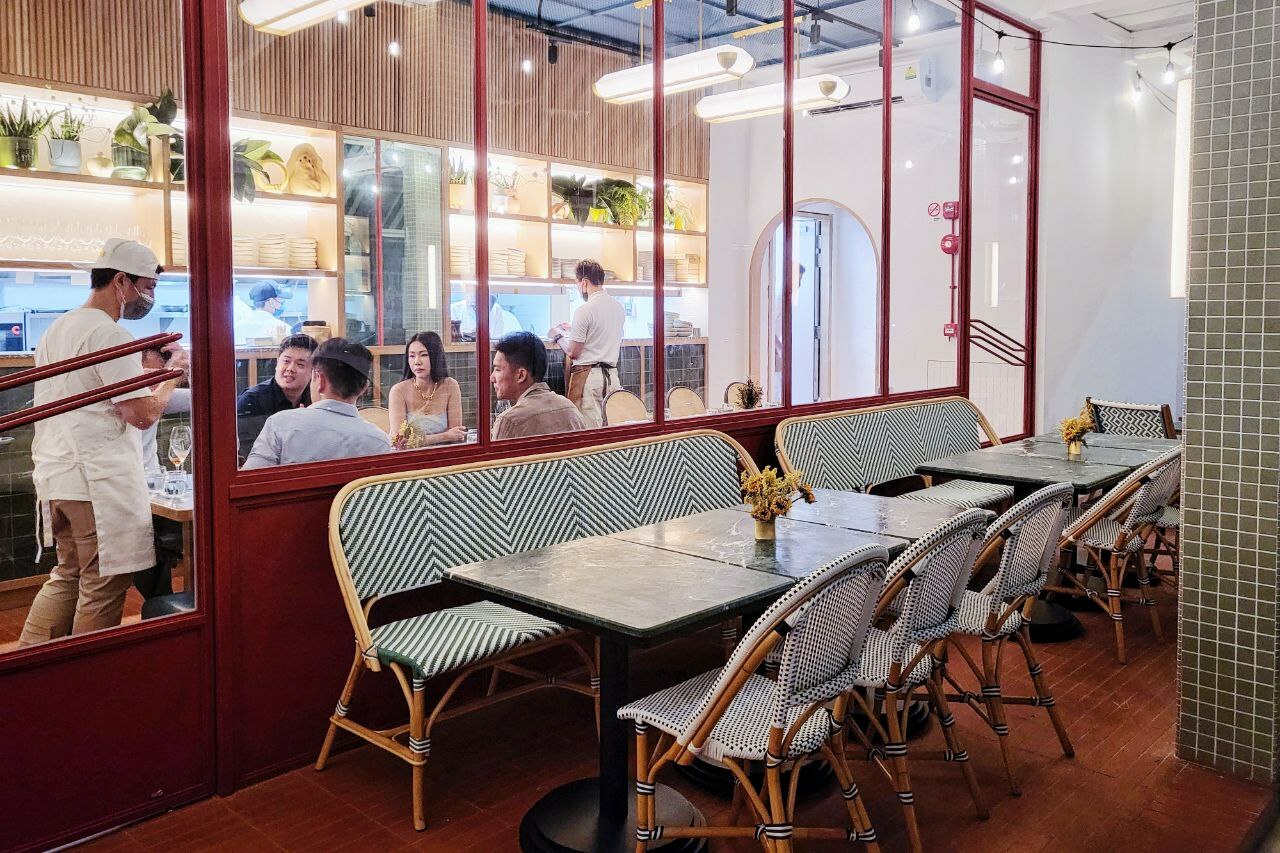 With that, say hello to the newest kid on the block: pasta restaurant Forma. They've recently opened their doors along Tembeling Road, a quiet residential stretch that's just off Joo Chiat. Some of the names behind this new joint might sound familiar to you. For one, The Cicheti Group – they're behind handmade pasta restaurant Cicheti and wood-fired pizza joint Wild Child Pizzette. Another is private dining chef Yumhwa Lee of Ben Fatto 95, famously known for turning pasta-making into an artisanal craft in Singapore.
While doling out handmade pasta and classically Italian dishes, they're keeping true to their sense of self with an all-local culinary team. Don't diss it till you try: executive chef Dylan Cheong will surprise you with his vast know-how of traditional Italian cuisine. He's had stints at Italian restaurants like Gattopardo and Osteria Mozza, and even staged at Modena's three-Michelin-starred Osteria Francescana.
There are seven pasta dishes on the menu, and no, you wouldn't find your conventional carbonara or bolognese here. Here, they make pasta in a large street-facing kitchen that's fitted out with floor-to-ceiling glass panes – so curious passersby and hungry diners can peer in.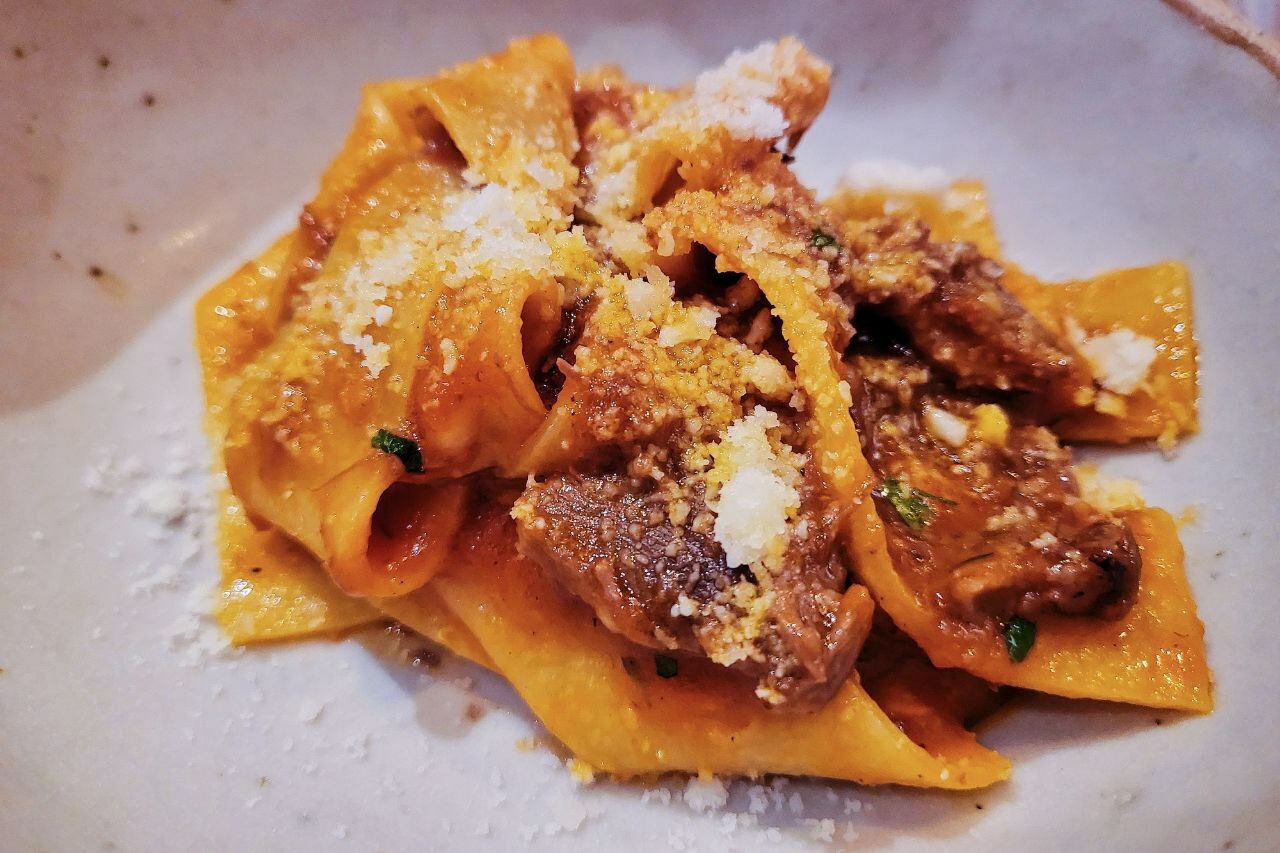 The Tortellini in Brodo ($34) is a dish that you'll be hard-pressed to find elsewhere in Singapore. It's pork-filled tortellini parcels in a light chicken broth – while each tortellino is meant to deliver a burst of flavours, the clear broth cuts through cleanly. Most will enjoy the Pappardelle e Coda alla Vaccinara ($36). In plain English, it's simply thick long ribbons of pasta tossed in a braised oxtail ragu stew.
Another unique pasta is the Struncatura Ammollicata ($32), known as a poor man's dish back in its hometown, the coastal city of Reggio Calabria. "Struncatura" essentially means the scraps of any leftover wheat mill flour so it was perceived as low-cost back in the day. As a long rye pasta with anchovies, olives, and scattered breadcrumbs, it made for a tasty dish but if we could label anything as too al dente, this could very well be it.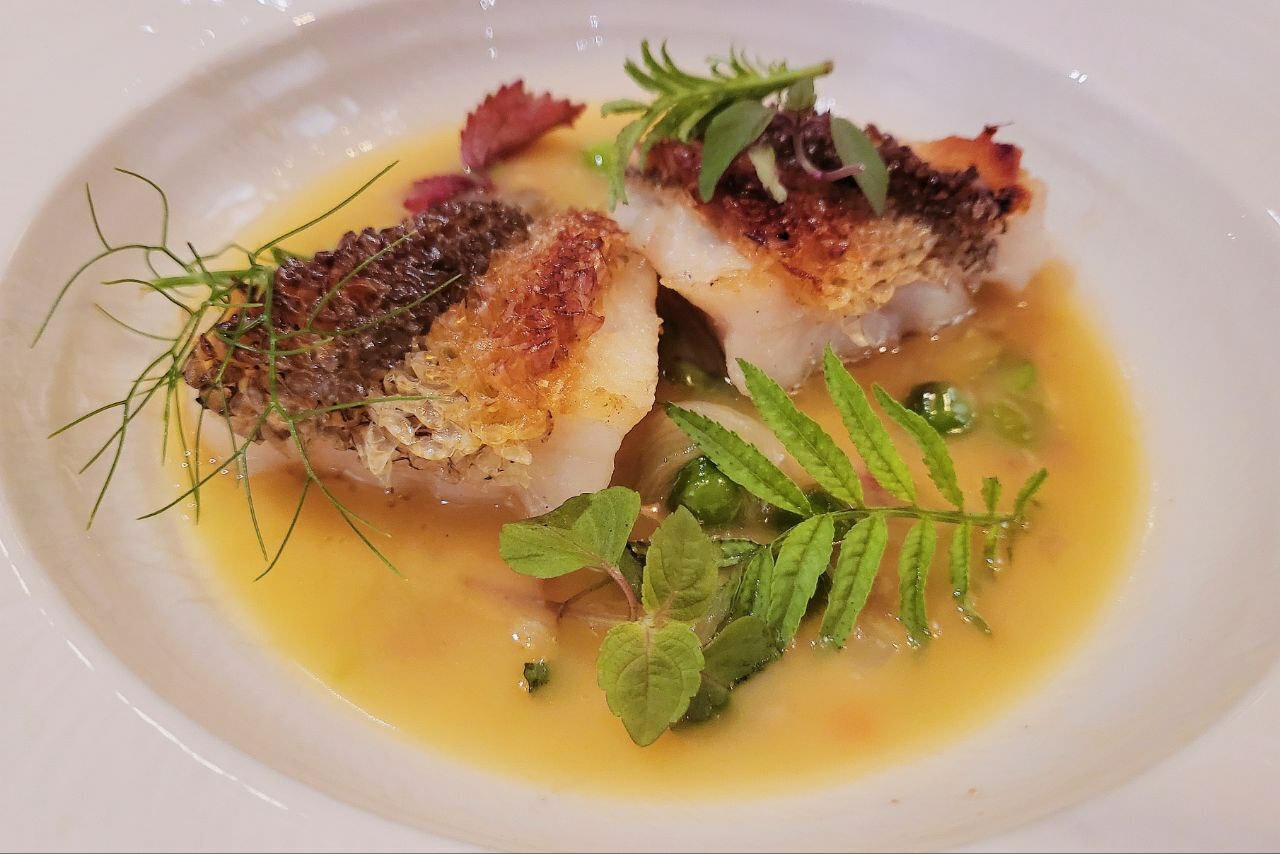 Considering that Forma is a restaurant that specialises in handmade pasta, their proteins were surprisingly top-notch. By no means could we have guessed that the Merluzzo alla Scafata ($38), a pan-roasted blue cod, would be our favourite dish of the night. And in all honesty, we're not even "fish" people – when given the choice between fish or meat, it's always the latter. But the cook of this was splendid. A crispy skin atop a delicate, buttery fillet that fell apart when lightly prodded with a fork, all put together with fava beans, English peas, prosciutto and a vermouth-butter sauce.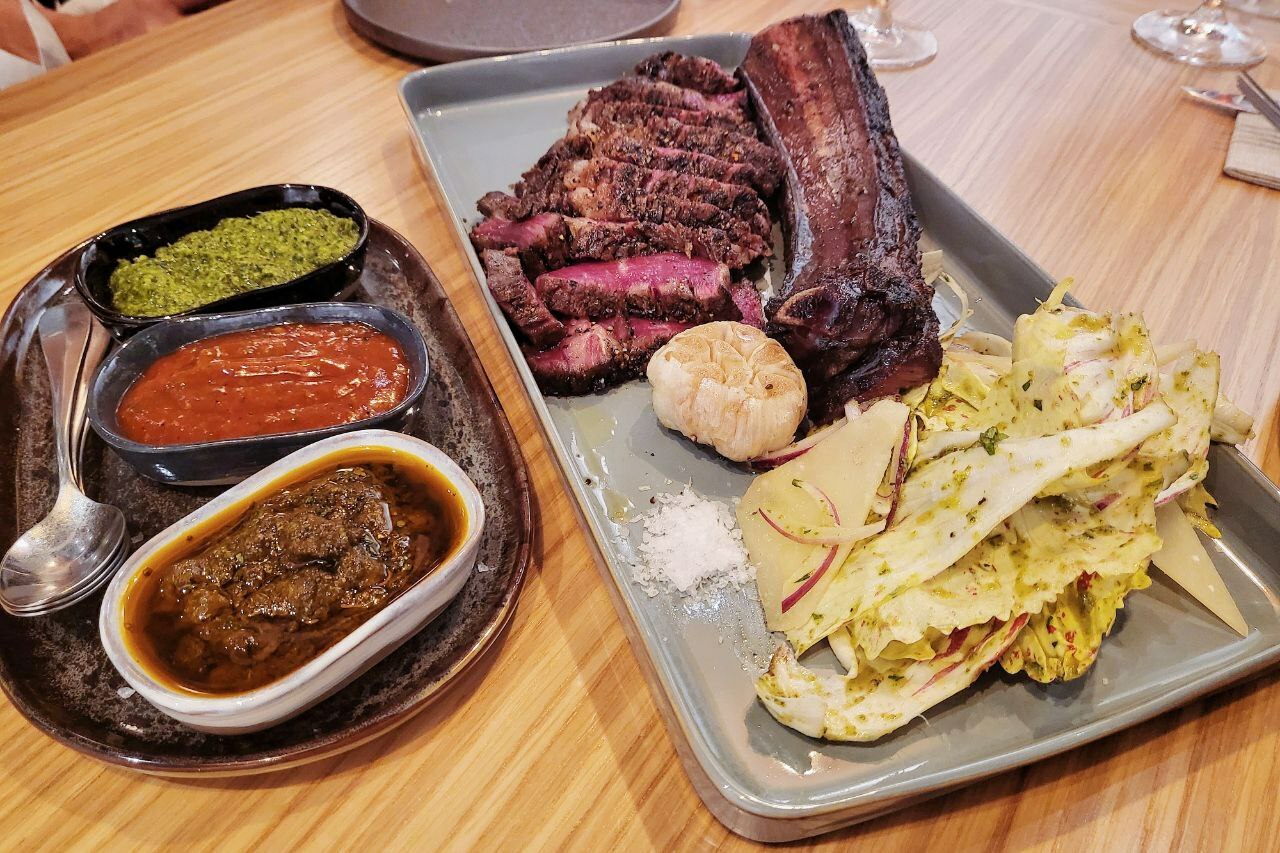 Although we were initially served Bistecca di Tomahawk ($248) that was just a tad too blue, the kitchen hastily sent back a perfectly medium-rare Tomahawk. As a 55 day dry-aged grass-fed Tomahawk, this platter came served with a trio of sauces: homemade steak sauce, mustard dallas verde, and porcini gremolata. Since Forma works hand-in-hand with a local Joo Chiat butcher, Butcher Box, you know that their cuts will be consistent and of quality.
There is also a lengthy wine list, spanning 150 or so wines that cover the best of Italy's 20 wine regions. Ask the sommelier Ronald for recommendations if he's around – he'll know what matches a hearty beef ragu pasta or buttery fish fillet perfectly.
It's not easy to get a reservation at this popular pasta restaurant, but try your luck by booking for a seat at Forma here.

READ MORE
Sago House announces inaugural collection of cocktail NFTs
Stellar food, killer views and a food forest at all new 1-Arden
Tea Chapter is a quaint Chinese teahouse in Singapore's first-ever restored shophouse