Sago House opened its doors right smack in the middle of the pandemic two years ago and just did about everything right to land itself a commendable rank of No.31 in recent Asia's 50 Best Bars 2022. Riding off the coattails of its own success, the high octane cocktail bar now introduces its first collection of non-fungible tokens (NFTs) to commemorate over 270 cocktails on its first year of menus.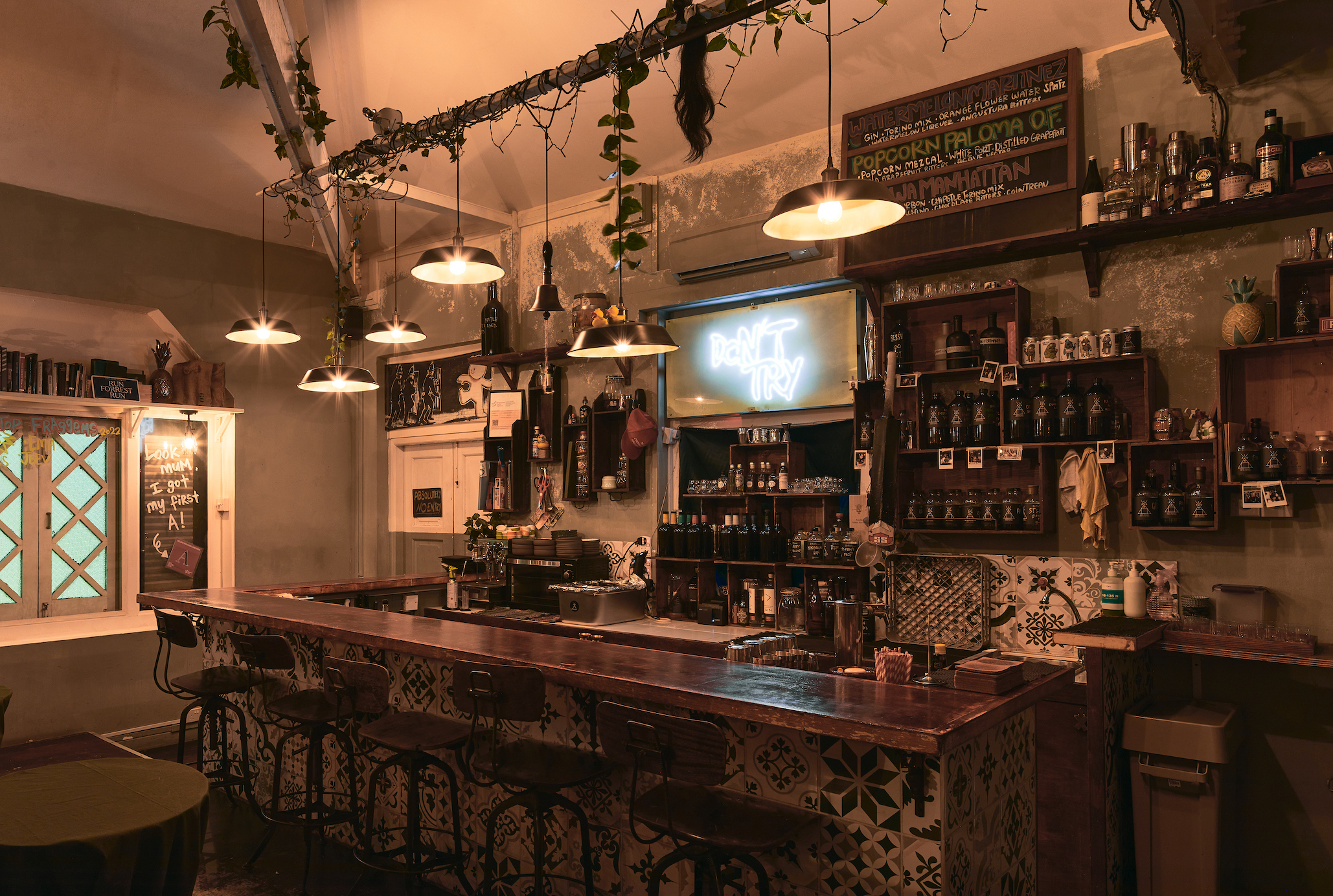 No, you didn't read it wrong. Yes indeed, over 270 tipples were shaken, stirred, concocted, and served in Sago House. Of course, you must be wondering how did they manage to pull off such a feat. Well, each week since the bar opened (excusing forceful closures from the pandemic), the team offers a rotating menu of novel cocktails designed with six themes in mind; strong up, strong down, daisies, highballs, sours and tropical drinks. Once that week is over, the six cocktails will be retired forever. Until now.
Unlocking the cocktail time capsule
Firstly, what the heck are NFTs? The acronym officially stands for Non-fungible token. Unlike crypto where for instance, Bitcoin is fungible – trade one for another and you'll still end up with the same Bitcoin. So imagine a one-of-a-kind trading card where if you trade it with another one-of-a-kind trading card, you'd have something completely different at the end of the transaction.
Here's where it piques our interest. By owning a Sago House NFT, it warrants you the exclusive access rights to enjoy your purchased cocktail in the menu time capsule. Mind you, only the NFT holder and the NFT holder alone may order it at the bar at only $10 per tipple with up to 10 portions made available per visit. Aside from keys to your very own cocktail, the NFT holders will enjoy exclusive member benefits, including first access to a book when it's ready and other member events.
Did someone mention a book?
Sago House always had a reputation for its independent way of doing business and the NFT collection is nothing short of that. By way of a digital kickstarter, this initiative will help fund their first cocktail book, Don't Try, Volume I, which is synonymous with the group's motto of "Don't Try" by C. Bukowski.
Behind the idea
"I'd had the idea for a cocktail NFT collection for a while, I just hadn't met anyone who could work on it with us", says Jay. "I loved the idea of a digital representation of our cocktails, to give them new life after the team worked so hard to create each of them for a week-long run at the bar." It is as though the stars aligned when owner Jay Gray pitched the idea of cocktail NFTs when catching up with one of Sago House's first guests and regulars, who introduced him to Dan Clarke.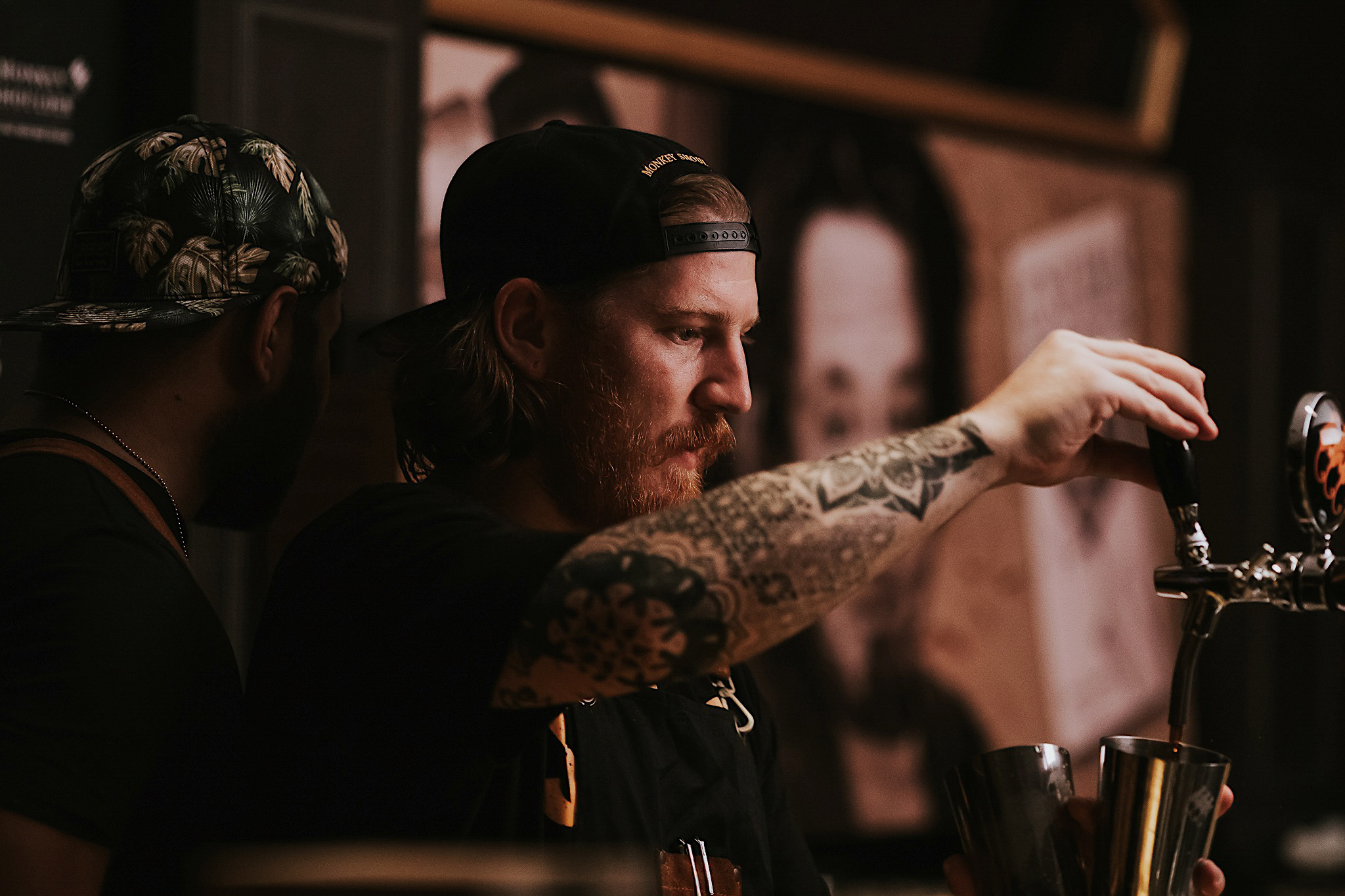 Dan – who now spearheads the development of Sago House's first NFT collection – is a developer and marketer with experience at top crypto companies such as Binance, Gemini and now Polygon. "NFTs are all about digital scarcity, but this a unique project because it's an instance of real-world scarcity combined with digital", says Dan, "It's an interesting way to create both an online and offline presence, offering something that has real-world utility".
Facts to get right
The NFTs are ERC-721 tokens on the Ethereum blockchain and are available on all NFT marketplaces. Each is available for $100, plus the initial minting gas fee. Get them here.
READ MORE
Stellar food, killer views and a food forest at all new 1-Arden
Tea Chapter is a quaint Chinese teahouse in Singapore's first-ever restored shophouse
New botanical-inspired tearoom Ginger.Lily makes for elegant afternoon tea sessions in town