This 10-seater kitchen stage is all about experiments. Ghostwriter is where you'll need to be if you're one to get all hot and hungry for the newest food ideas. In this incubation space, you'll find aspiring entrepreneurs running a trial of their food concepts as pop-ups that last anywhere from three weeks to a month.
While Singapore's F&B scene is nothing short of dynamic, owning a restaurant does come with high stakes. Just ask the people behind Sago House, Low Tide, and the newly opened Underdog Inn, who also happens to run Ghostwriter. What the space really does for operators is create the possibility of gathering real data and insights that may come useful when approaching potential investors or partners.
Take Dirty Supper, for instance, a restaurant bar concept introduced by executive chef Pete Smit back in mid-2022. After a thriving run at Ghostwriter, he will now be launching the concept in a permanent space later this year. Now, another exciting micro-concept has joined Ghostwriter. Guerilla (GRLA for short) is helmed by Son Pham – ex-Noma chef and owner of Sonny's Pizza – and June Baek who comes with a stellar portfolio of working in some of the world's best bars including Singapore's MO BAR and Seoul's Bar Cham.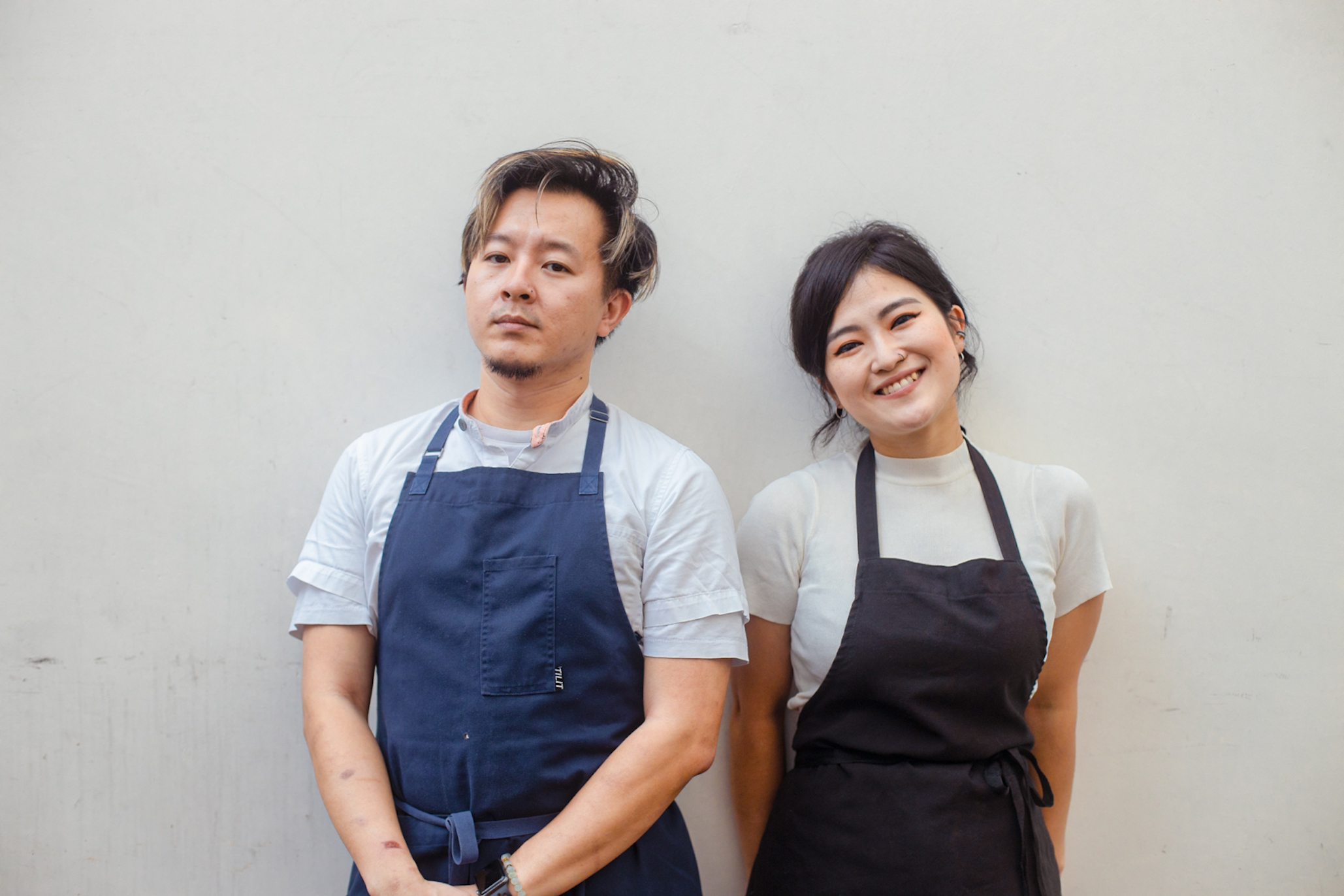 Through their combined force, they aim to add to the buzz of the already buzzy Ann Siang enclave. From Tuesday to Saturday from 5pm to 7pm, cocktails and bar snacks kick off the Afterwork Izakaya.
June draws from her Korean heritage and adopts a culinary approach when designing her cocktails. Sip on the Voyage Revival ($24), a unique blend of tequila, apples and celery; and the Bingsu Fizz ($24), a lively mix of red bean, strawberry, white chocolate, vodka and sparkling wine. In the kitchen, Son taps into his Vietnamese roots to reimagine Korean cuisine. Expect an innovative series of accompanying snacks such as pork skin terrine with toasted rice powder and tamarind ($14), fried tripe ($16) and raw Japanese cabbage with fermented fish sauce ($12).
Like what you had? You can commit to a full-on immersive experience of the seafood-centric tasting menu (from $148) that happens from 7.30pm to 9.30pm. The menu remains flexible to what's available at the market but here's a glimpse of what you might be chowing down on. There are marinated raw seasonal fish, daikon porridge with octopus, grilled Australian A2 short rib, Nurungi abalone soup, and a slew of assorted Korean banchan and Vietnamese sauces alongside. Of course, cocktails are niftily paired to complete the boozy experience.
While it may all sound like no strings attached fun for diners, it definitely isn't a game for the folks behind the counter. Guerilla is set to shut its doors by January 29 – you know where to go.
READ MORE
The best cheap eats in Singapore
The 50 best restaurants in Singapore you must try
The best hidden cafés in Singapore for a quiet brunch sesh