With gourmet grocery store Little Farms jumping on the plant-based food bandwagon, leading a vegan or vegetarian diet becomes simpler than ever. They've taken it upon themselves to fully embrace meatless Mondays for the month of September.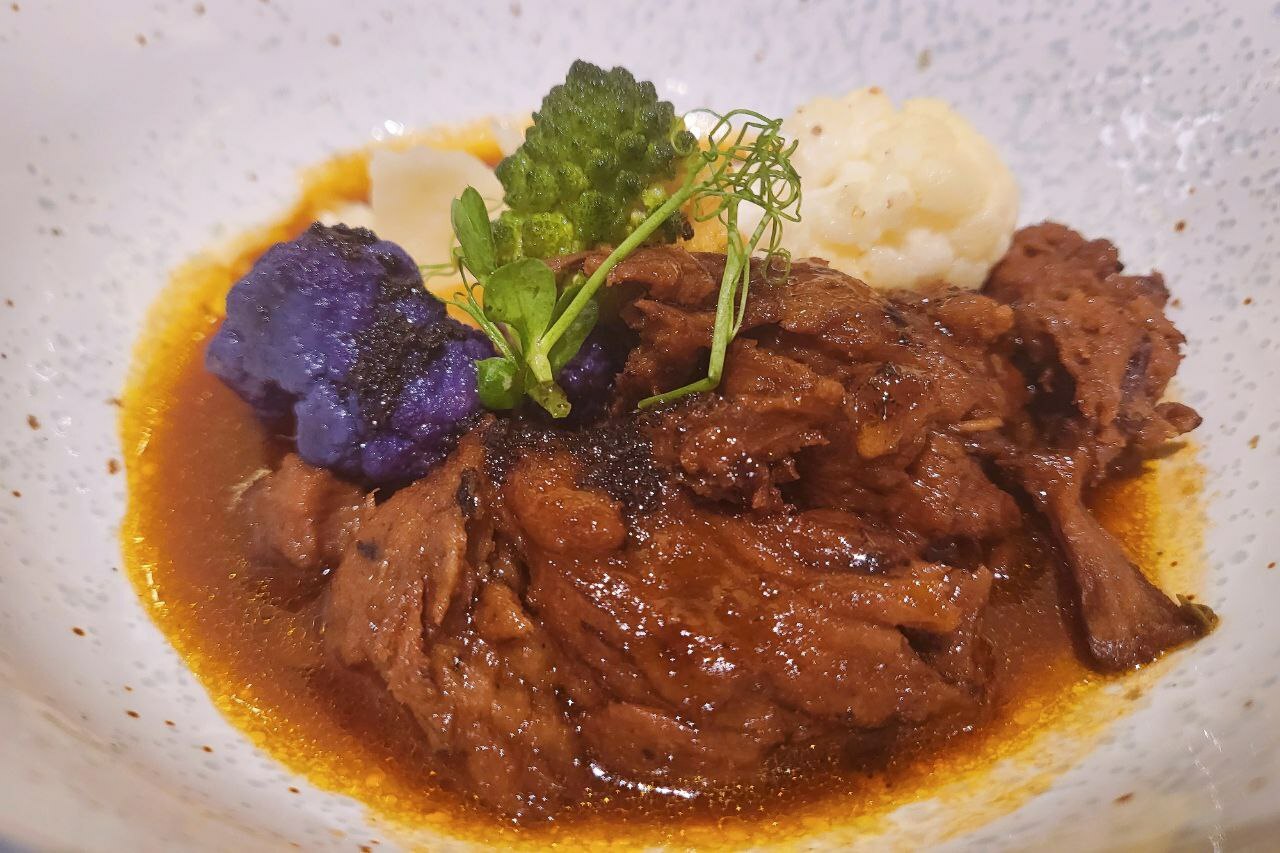 And when it's a five-course menu featuring the likes of a battered "squid", a burgundy braised ragout, and a "pork" and spinach crepe sauce with an Alfredo sauce – they've turned plant-based foods into a real treat. Like many, what we're most apprehensive about when it comes to plant-based food is that it doesn't taste a single thing like the protein it's mimicking. Not at all the case here.
Take the "squid", which came with a vegan Sriracha mayo and dusting of dukkah. It was hands-down the favourite of our table, with many marvelling at how it was practically indistinguishable from fresh battered calamari. Local brand Happiee! Squidiee is behind the squid replacement, a homegrown company that offers seafood and chicken replacements made from konjac.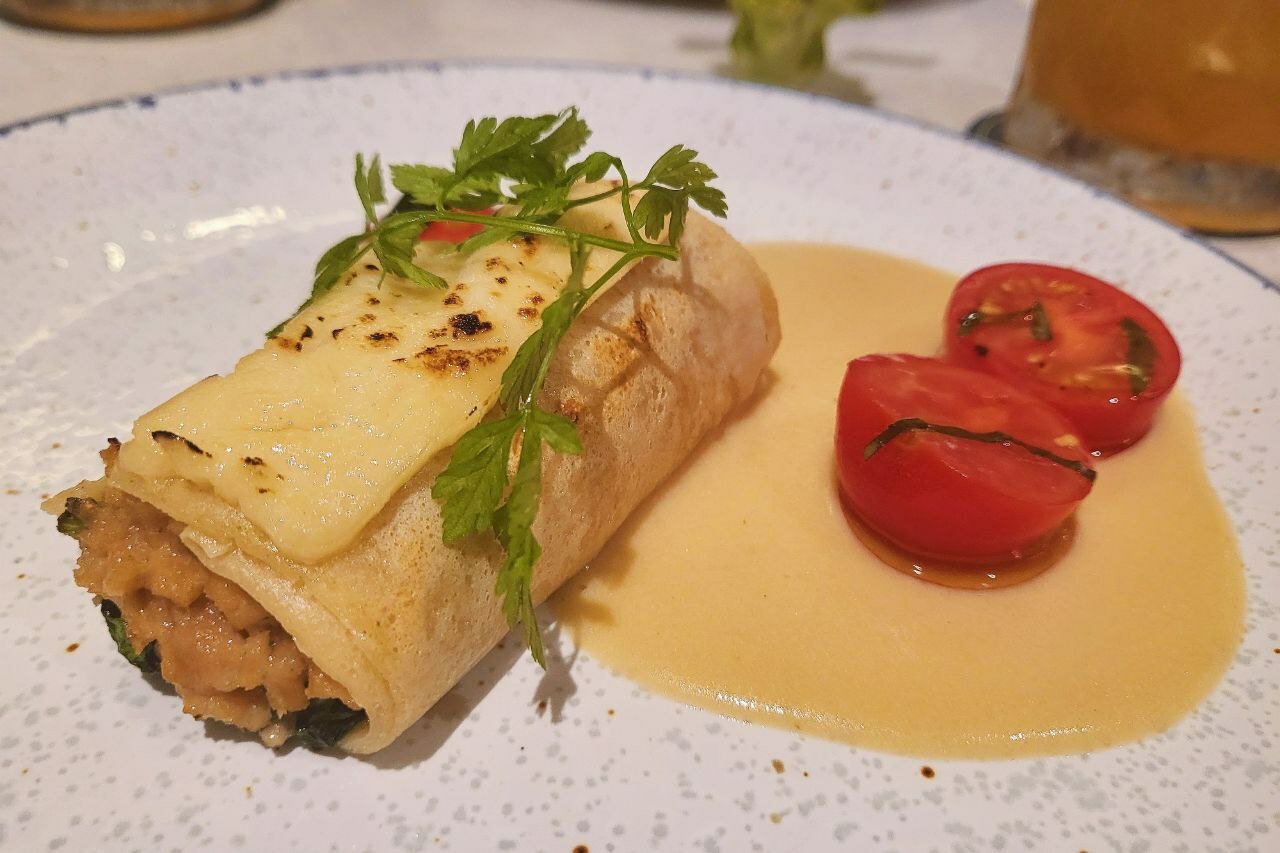 Another plant-based brand featured in this special menu is Fable, which uses shiitake mushrooms for its dense, meaty texture – you'll be able to taste this in the bruschetta starter and the braised ragout. Australian brand v2 also makes an appearance in the "pork" Alfredo crepe. The dessert itself is a chocolate avocado mousse, with a uniquely salty miso caramel that lingers on the tongue. You can also choose to add on a tepache cocktail for $15, a refreshing concoction made from leftover pineapple rind.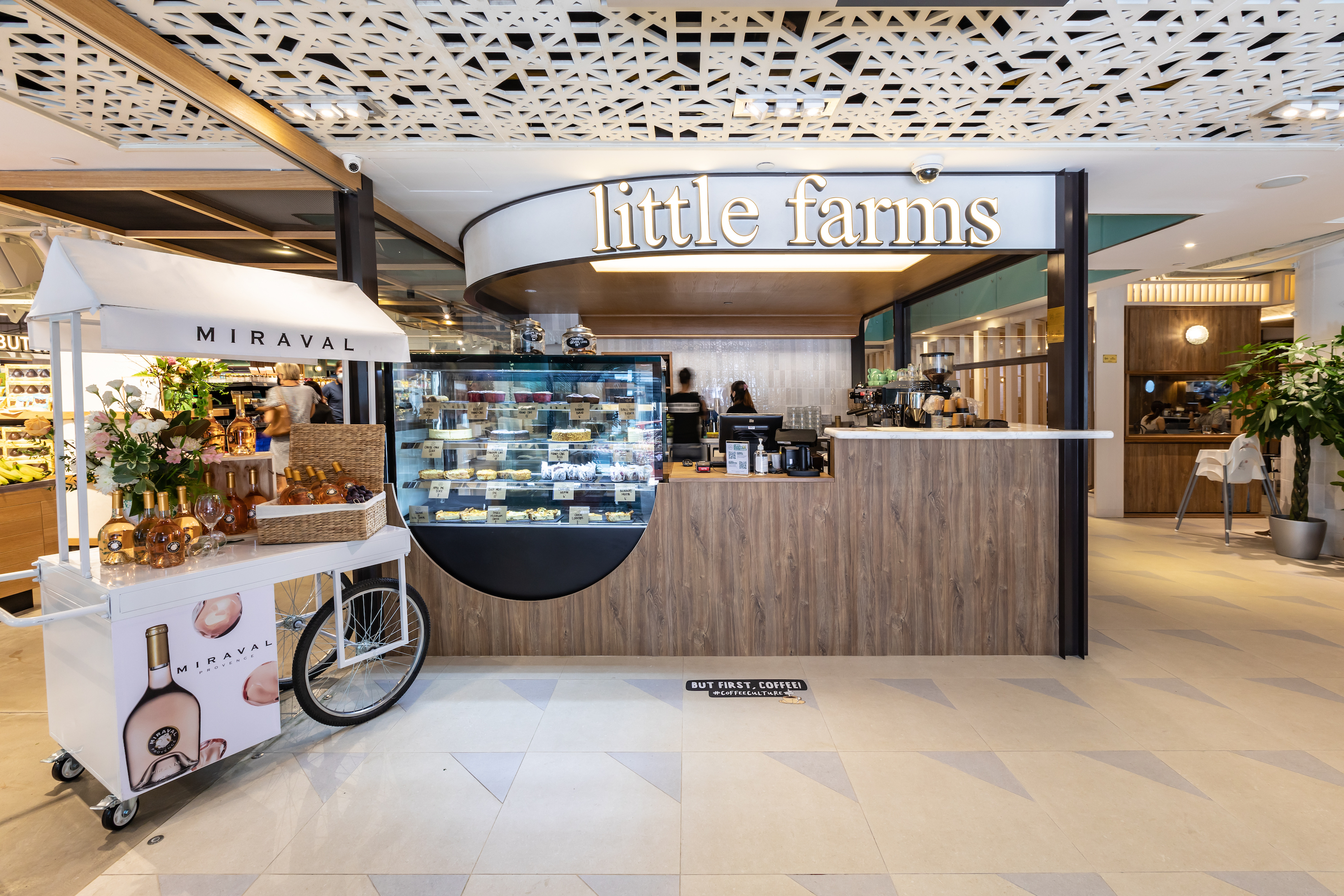 This five-course menu starts from $48 per diner, and is a tie-up with food importer Country Food, who brings in plant-based brands like Happiee! Squidiee, Fable, and v2. It's available every Monday of September, starting September 5 at Katong Point's Little Farm Bistro.
READ MORE:
Ken Japanese Restaurant in Novena has a new Hokkaido hairy crab bento lunch set
Hawker spotlight: Harry's Eurasian Pies
Former Meta head chef Kevin Wong to open new restaurant Seroja in Duo Galleria