Omakase restaurants in Singapore might be a dime a dozen, but new Japanese restaurant Sushi Yujo is certainly worth a try. For one, their lunch sets start from just $38. When headed by Chef Desmond Fong, formerly at Les Amis' Sushi Jin, this Tanjong Pagar's Amara Hotel shows great promise. He's had more than 20 years of experience, and is well-versed in bringing his own personal touches to the traditional Japanese omakase.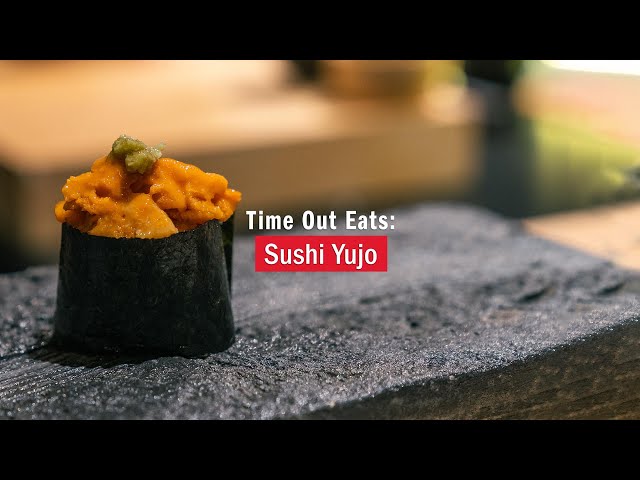 Seafood is flown in four times a week from Tokyo's Toyosu Market, so you can expect the freshest of ingredients. In our case, we experienced the dinner omakase – Yujo ($288), which comes with five types of sashimi, two cooked dishes, and five pieces of sushi. First up, the trio of appetisers that included a Tokuboshi baby abalone, ankimo (monkfish liver) and shiro ebi with bafun ebi. Everything went swimmingly well – especially the ankimo that melted in our mouths. Monkfish liver is typically known as foie gras of the sea, so no doubt that this was one of our favoured dishes.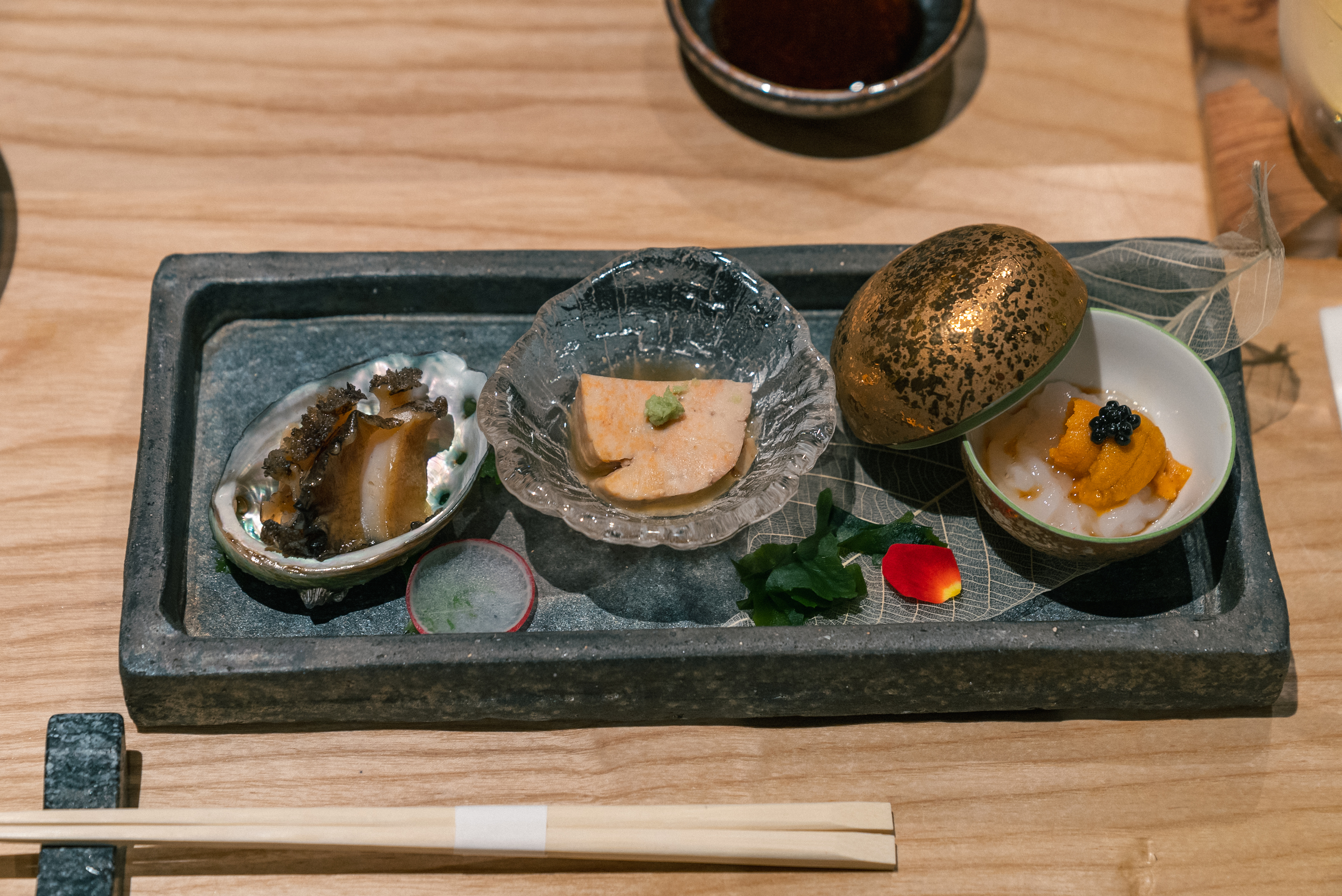 We then shifted to the tai (sea bream) carpaccio. This, once again, was another standout dish. It was made as such with a generous drizzle of truffle oil and shoyu, then topped with truffle caviar and shio kombu – all in all, a delicate dish that isn't traditionally Japanese but still tasty.
While sashimi is typically one of the more luxe courses of any omakase, at Sushi Yujo, it was one of the more underwhelming courses – not that there was anything to fault, just that other courses were more memorable. In any case, look forward to ootoro (fatty tuna), chutaro (semi-fat tuna), Hokkaido scallop, kanpachi (Japanese amberjack) and uni wrapped in hirame (flounder).
This is all refreshed by a pickled daikon palette cleanser, before moving onto the fukuoka awabi (abalone with liver sauce). Known as the chef's signature dish, Chef Desmond pulled out a freshly simmered giant abalone from a claypot, before deftly slicing it up. The brownish-green hue of the liver sauce might not look the most appetising, but this was a real treat. There'll be some sauce to spare – use a ball of rice to wipe your plate clean.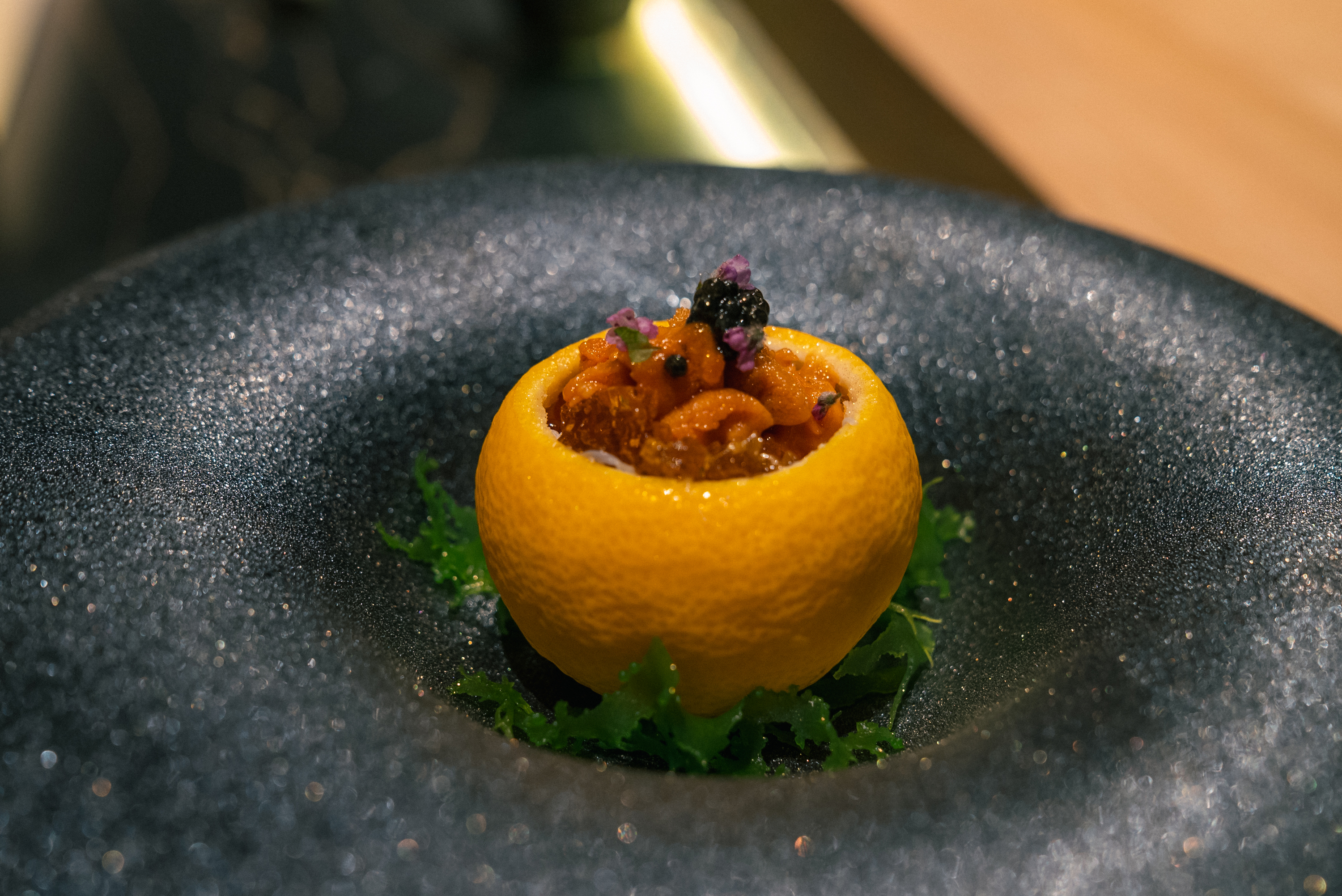 Up next, the yuzu crab – this seasonal dish is typically only available for the Shinzoku ($348) menu. The presentation itself is stunning: a hollowed-out yuzu shell that's filled to the brim with hairy crab, and painstakingly layered with uni, ikura, tosazu jelly and wasabi.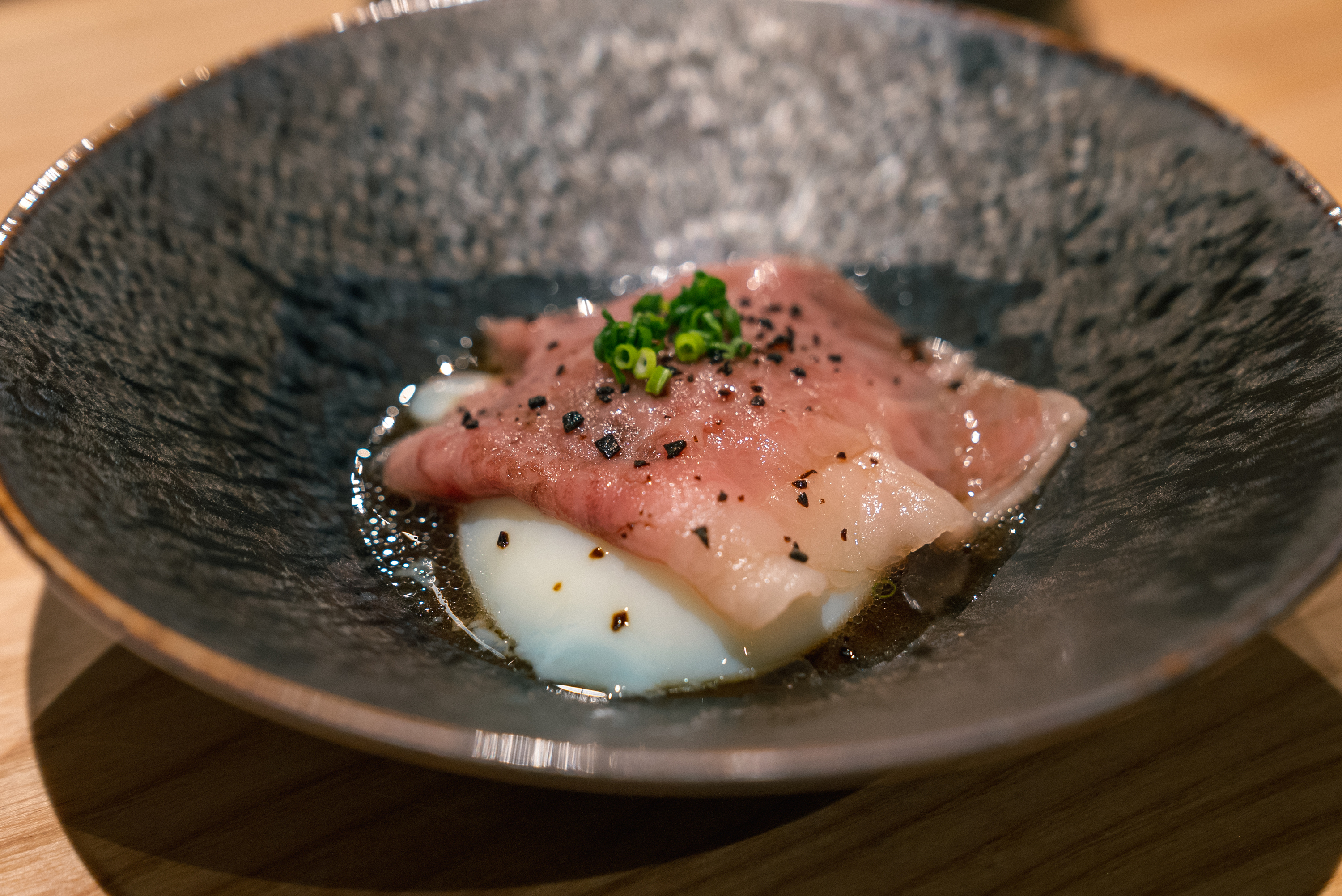 Next, a cooked course featuring tender Miyazaki Wagyu A5 beef and an ozzy soft boiled egg, seeped in a sweet sukiyaki sauce. The beef sukiyaki signals the winding down of the kappo-style menu, and the start of the sushi course. We might've started off the meal ravenous, but it's at this point where our hunger was undeniably placated.
Like most thoughtful Japanese omakase restaurants, Chef Desmond will ask if you'll want "less rice" for each of the five nigiri. Yes, if you're stuffed, but otherwise, go with the regular portion – each nigiri comes generously topped and you'll want to balance the rice-to-sashimi ratio. We started with classics: the botan ebi, lightly torched kamasu (barracuda) and uni gunkan. But the last two nigiri sushi are what caught our attention, both aburi-ed and both putting luxe sashimi at the forefront. The ootoro (fatty tuna belly) was already a thick slab, but still came topped with negitoro, truffle caviar, and shaved truffle.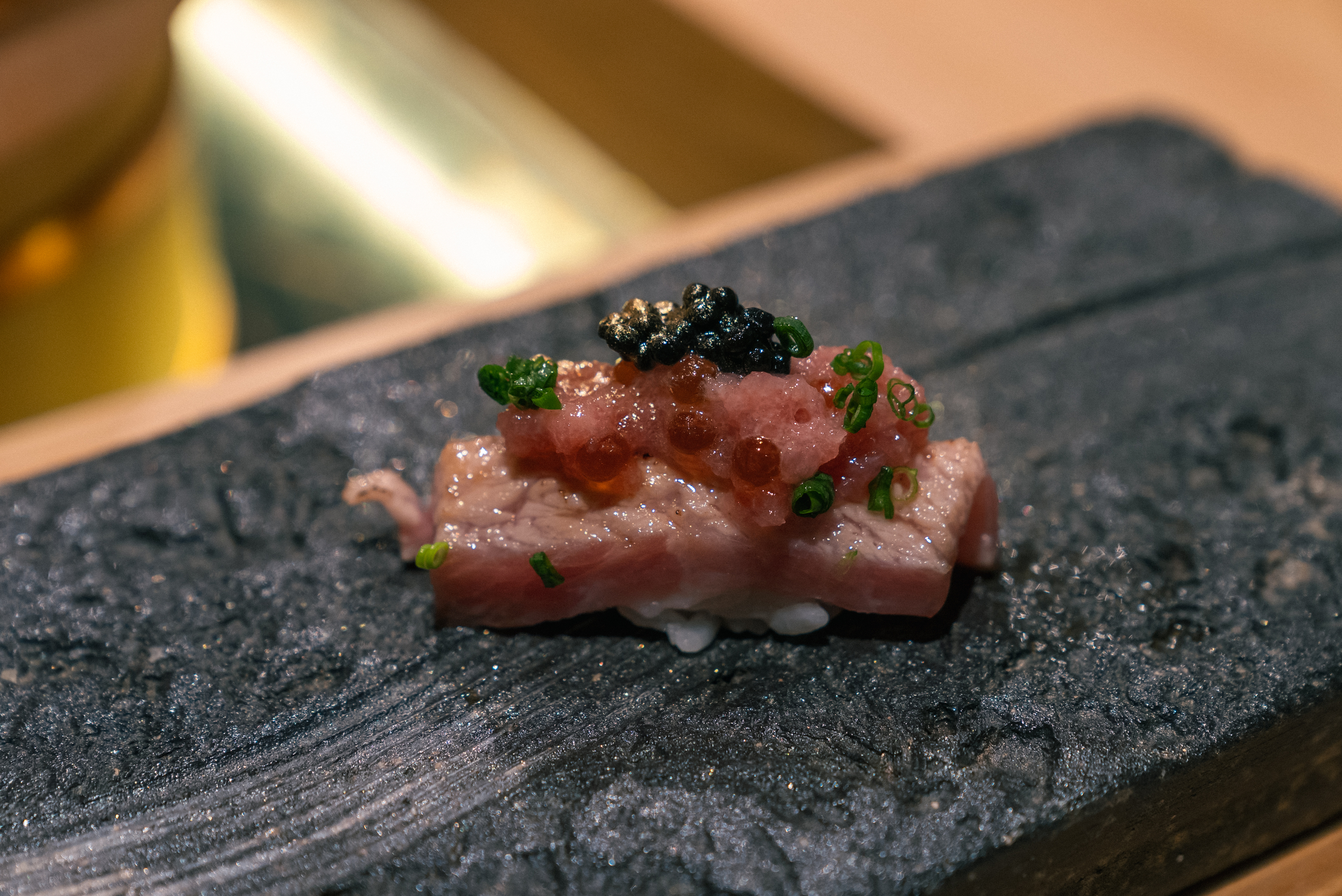 As for the final nigiri itself, it was Chef Desmond laying all his cards down – essentially, it was made to be impressive. Then again, with foie gras, scallop, uni and heck, delicate bits of goil foil, it's hard to go wrong. Funnily enough, after all the funfare, it was the negitoro hand roll that made the entire omakase experience. Filled with chopped fatty Bluefin tuna, this hand roll was simple but the ending we all wanted.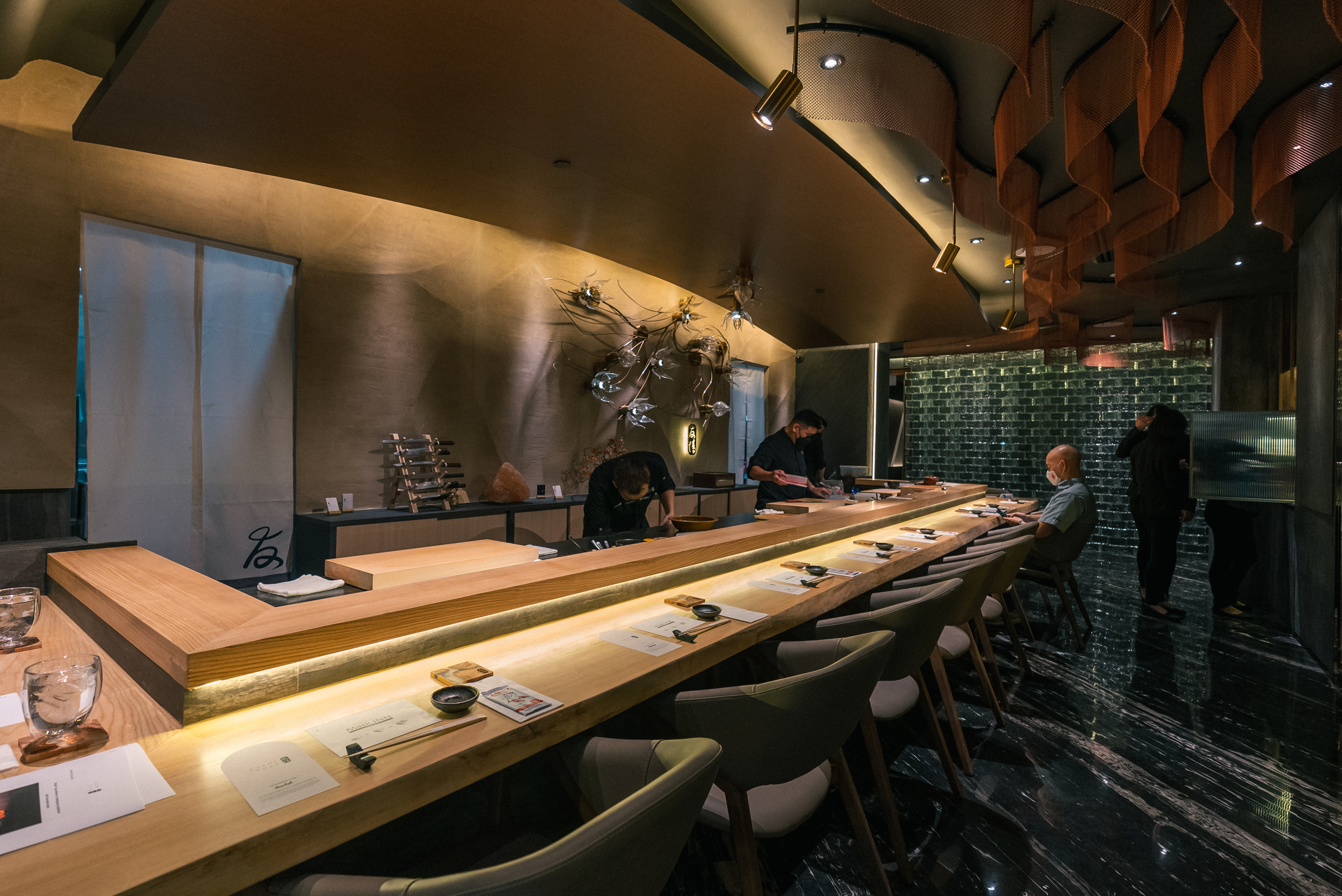 Sushi Yujo as a restaurant isn't a big space by any means – it's a straightforward 13-seater by the counter. There are also two private rooms: Hana, with a private counter that seats six, and Ryu which seats up to 10. The lunch set menu starts at $38 if you were to order a salmon or unagi don, but otherwise, you can also opt for the lunch omakase choices: Rikai ($98) or Shinrai ($198).
READ MORE
The best buffets in Singapore
The best Father's Day dining deals in Singapore
The best restaurants where kids eat for free in Singapore